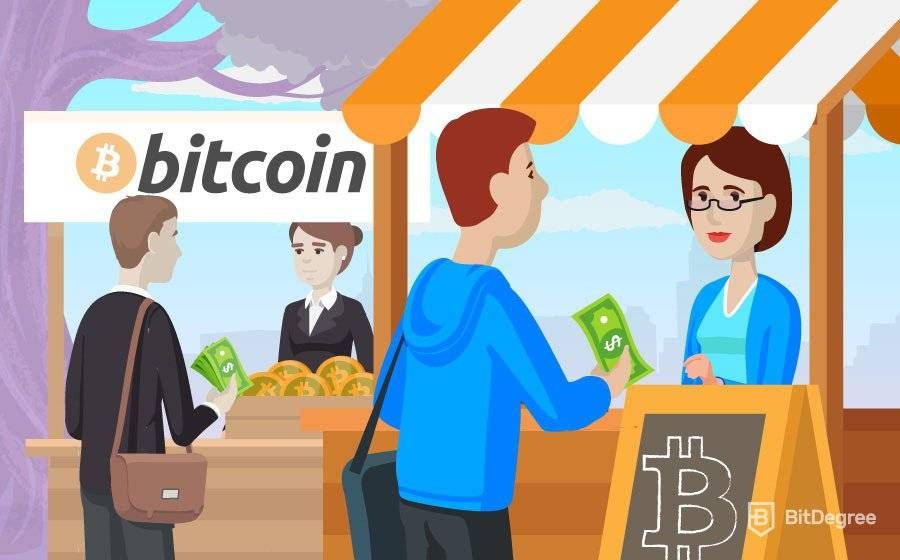 Satoshi Nakamoto created the first Bitcoin in 2009. In the years since then, Bitcoin has changed the way the world thinks about money. Today, all the Bitcoins in the world are worth more than $156 billion!
Buying your first Bitcoins can be a confusing experience, unless you choose reliable cryptocurrency exchange platforms, such as Coinbase, Binance and Coinmama.
BINANCE
KRAKEN

Main score based on expert evaluations & real user reviews.

For which purpose or what kind of people is the crypto exchange most useful.

Buying, trading, and holding a wide variety of cryptocurrencies
Best for Beginners

The countries in which the cryptocurrency exchange is available for operation.

Turkey, Russia, Argentina, Vietnam, Ukraine, + 40 more,
United States, Germany, United Kingdom, France, Canada, + 190 more,

Most popular hand-picked deals & coupons.

All Binance Coupons
All Kraken Coupons

Final crypto exchange evaluation conclusion based on research, expert opinions & user feedback.

One of the leading crypto exchange platforms in the industry.
One of the best crypto exchanges.
Visit site
Read review
Visit site
Read review
Table: Some general information about the Binance and Kraken cryptocurrency exchange platforms
There are a lot of different places to buy Bitcoin. All these places offer different ways to buy Bitcoin. Each method of buying Bitcoin will have its own fees. Some of the things that can affect the fees you pay are:
Where you live;
How you're paying;
What kind of buyer you are.
In this guide, I will tell you about the cheapest way and the best place to buy Bitcoin. I will include the best site to buy Bitcoins, the cheapest Bitcoin exchange, and how to buy Bitcoin without fees. When you have finished reading this guide, you will be able to decide where you want to buy your first Bitcoins from. You will also know how you want to pay for them.
Before I begin, it's important for you to know what kind of Bitcoin buyer you are.

Did you know?
Want to get smarter & wealthier with crypto?
Subscribe - We publish new crypto explainer videos every week!
Where to Trade Crypto: 3 Best Approaches Explained (Animated)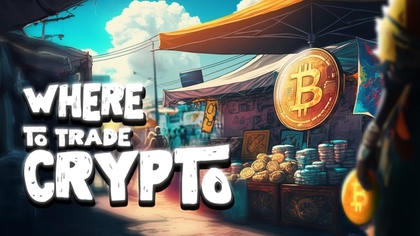 Cheapest Way to Buy Bitcoin: What Kind of Buyer Are You?
People have lots of different reasons for choosing where and how they buy Bitcoin. Here are some of the most popular reasons:
Anonymity - Bitcoin allows people to send money to each other directly, without using a bank and without having to share personal details with anyone. This is called anonymity. For some buyers, anonymity is the most important reason for buying Bitcoin. This means that they need to find a place to buy Bitcoin where they can stay anonymous!
Community - Some buyers are really interested in cryptocurrency and blockchain technology. They want to be part of the crypto community. For these buyers, it will be important to buy Bitcoin in a place where they can mix with the Bitcoin community. This might be online or in-person.
Ease of Use - How easy it is to buy Bitcoin is very important for crypto beginners. Newbies need to find a place where buying Bitcoin is simple.
Security - Everyone wants to be safe when they're making a purchase. Some ways of buying Bitcoin are safer than others!
One thing that all these kinds of buyer have in common is that they want to find the cheapest place to buy Bitcoin. So, whatever kind of buyer you are, I can help you find the cheapest way to buy Bitcoin that fits your needs.
One of the most popular places for newbies to buy their first Bitcoins is Coinbase. It's reliable, easy-to-use, and allows you to purchase Bitcoins using fiat money. What about Coinbase - is it the best site to buy Bitcoins, though? Let's see.
Coinbase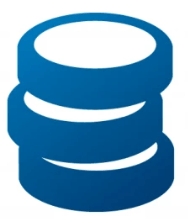 Coinbase is a Bitcoin broker exchange. This means it buys Bitcoin for you! All you need to do is open an account and decide how much Bitcoin you want to buy. To pay for your Bitcoin, you'll need some fiat currency.
Note: A fiat currency is the legal money of a country. For example, the fiat currency of France is the Euro (EUR).
Coinbase is based in the US, and is available in 32 countries around the world. They include Canada, Australia, Singapore, the United States and numerous European countries that are in the SEPA.
Note: The SEPA is the Single Euro Payments Area. If you live in the SEPA then you can send Euros between SEPA countries quickly and easily. However, if you live in a SEPA country that doesn't use the Euro as its fiat currency - like Great Britain - then your bank may charge you a currency conversion fee to use SEPA services.
Coinbase Fees
You will pay at least 1.49% of your purchase amount as a fee when you buy Bitcoin with Coinbase. You will pay this if you deposit fiat currency into your Coinbase account before you buy Bitcoin. Coinbase doesn't charge for deposits of fiat currency made by bank transfer.
Coinbase will charge at least 3.99% of your purchase amount if you use a credit or debit card to buy Bitcoin.
Note: If you use Coinbase in Canada or Australia you will only be able to buy Bitcoin with a credit or debit card.
Is Coinbase the Best Place for You to Buy Bitcoins?
Some critics think that Coinbase operates too much like an online shopping app. If you want to meet the hardcore crypto community, it's probably not at Coinbase! Coinbase also isn't for users who want anonymity, either. In February 2018, Coinbase gave the American taxman the account details of 13,000 of its users!
However, Coinbase is a very easy platform to use. It also has a great safety record. Coinbase has never been hacked and around 98% of its funds are stored offline. It's the perfect place for most crypto newbies to buy Bitcoin.
Let's have a look at the fees of a couple of other broker exchanges to see if Coinbase is the cheapest way to buy Bitcoin.
Other Broker Exchanges
There are a few other brokers that offer similar services to Coinbase. But which is the cheapest Bitcoin exchange?
CEX.IO is a broker exchange based in London. It offers services in 99% of the countries in the world, and 24 states of the US (it doesn't operate in New York).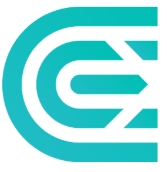 CEX.IO charges 7% to buy Bitcoin using a credit or debit card. CEX.IO charges lower fees if you deposit money into your account before you buy.
You can make deposits by bank transfer with US dollars (USD), British Pounds (GBP) and Euros (EUR) for free. CEX.IO fees are then based on whether you are a maker or a taker.
A maker is someone who is willing to buy or sell Bitcoin for a price that isn't already being offered on the exchange. A taker is someone who wants to buy or sell Bitcoin for a price that is already being offered. A taker will get their order for Bitcoin filled immediately. A maker will have to wait until a taker accepts their price.
Brokers bring makers and takers together. CEX.IO charges takers 0.25%. This is based on a purchase of less than 5 BTC (which is worth about $48,000). Charges for makers are less (0.16%), but most beginners will be takers because it's an easier trade.
CEX.IO is a safe platform, but it might be a little too complicated for beginners. The cheapest way to buy Bitcoin quickly is still Coinbase. Let's have a look at Coinmama, and see if this platform is the cheapest way to buy Bitcoin.

Did you know?
Want to get smarter & wealthier with crypto?
Subscribe - We publish new crypto explainer videos every week!
How to Use Crypto? 5 Rewarding Strategies Explained (Animated)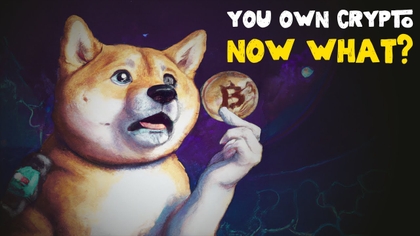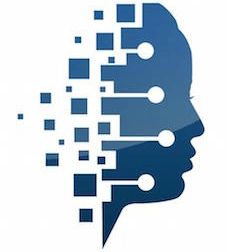 Coinmama is a broker exchange based in Israel. It offers services to over 180 countries around the world. Coinmama offers very similar services to Coinbase, but which is the best site to buy Bitcoins?
You can't deposit money on Coinmama, so you need to pay with a credit card, debit card, or Western Union payment.
You can only BUY Bitcoin with Coinmama. If you want to sell it later, you'll have to use another exchange. Coinmama has very limited features, but what about its fees?
Coinmama charges a fee of 5.9% for every purchase of Bitcoin. It adds another 5% fee for purchases using a credit or debit card. You can expect to pay nearly 11% in total.
Coinmama is one of the more expensive brokers, but it has some good qualities too. Coinmama is easy to use and it's fast. Card registration isn't needed to make a purchase, and card details aren't stored on the main site. This makes Coinmama one of the safest and more anonymous places to buy Bitcoin.
Which is the Cheapest Bitcoin Exchange?
Coinbase is the quickest and cheapest way to buy Bitcoin out of the four brokers I've talked about. CEX.IO has better trading options, and Coinmama is better for privacy. However, KuCoin offers some of the lowest fees in the market for direct purchases with credit and debit cards.
I know what you're thinking! You're thinking, "hey, I thought Bitcoin was supposed to be a new kind of money? Why should I pay fees to exchanges!?" A lot of Bitcoin users feel this way. Bitcoin is a peer-to-peer currency, so you should be able to buy it from a peer-to-peer exchange. Don't worry, you can!
Note: Peer-to-peer means from one person to another. Bitcoin is peer-to-peer because users can send each other Bitcoins without using a bank. A bank is a third party, or middleman. Bitcoin - and all other cryptocurrencies - don't need third parties for them to work.
However, when you buy Bitcoin on an exchange - like Coinbase - you are using a third party. Some crypto fans don't want to use third parties at all!
Are peer-to-peer exchanges the cheapest way to buy Bitcoin? Let's find out.
Buying Bitcoins Peer-to-Peer
One of the most popular peer-to-peer exchanges is LocalBitcoins. LocalBitcoins is based in Finland, and allows its users to trade Bitcoins with each other directly. This means that you can use LocalBitcoins to buy Bitcoins from people in your local area!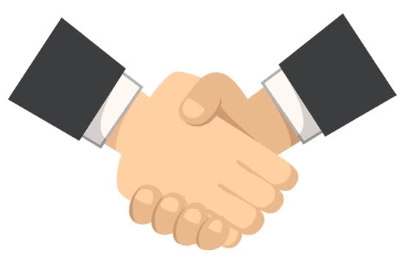 LocalBitcoins has traders willing to sell Bitcoin in more than 15,000 cities in 248 different countries. The traders on LocalBitcoins pay a fee to advertise their Bitcoin. Buyers don't pay anything!
There are many different payment methods available on LocalBitcoins. You can pay traders with PayPal, bank deposits, bank transfers, credit cards, and even cash!
LocalBitcoins is one of the few exchanges that encourages its users to meet each other in person to buy and sell Bitcoin. This makes it a great platform for users who want to be a part of the crypto community. For security, LocalBitcoins has a user rating feature. It also has good customer support services. These include conflict resolution and escrow holding.
It is important to be careful when buying Bitcoins peer-to-peer. Learn as much as you can about the seller before you buy. If you meet a seller in person, always do it in a public place and take a buddy with you!
Is LocalBitcoins the Cheapest Way to Buy Bitcoin Peer-to-Peer?
There are no fees, and you don't have to give any personal information when you buy Bitcoin with LocalBitcoins. Users can stay anonymous, and meet the crypto community! However, sellers often charge more for Bitcoins than some exchanges do. This means that LocalBitcoins isn't always the cheapest way to buy Bitcoin.
Other peer-to-peer Bitcoin exchanges include the Wall of Coins, Paxful, and BitQuick. These exchanges tend to have higher fees than LocalBitcoins, and offer fewer services. For example, Wall of Coins is only available in 12 countries, and BitQuick charges buyers a 2% fee.
LocalBitcoins is the best and cheapest way to buy Bitcoin peer-to-peer.
I know when I want some cash, I go to the ATM. Let's look at where you can buy Bitcoin from an ATM.
Buying Bitcoin from an ATM
A Bitcoin ATM is a cash machine where you can buy Bitcoin. CoinATMRadar lists the locations of Bitcoin ATMs in over 60 different countries. Bitcoin ATMs can be fully anonymous. They are also a safer way to buy Bitcoins than peer-to-peer. However, Bitcoin ATMs can cost a lot more than other ways of buying Bitcoin. Let's use an example to see the difference:
Mario lives in San Diego, California, and wants to buy 1 BTC. Mario uses Coinbase and pays with a credit card. Coinbase offers 1 BTC for $9,633. Mario pays about $10,018 after a fee of 3.99% is added.
Mario's brother, Wario, also lives in San Diego and wants to buy 1 BTC. He goes to the Bitcoin ATM at The Cage Smoke Shop on El Cajon Boulevard. The ATM charges Wario $10,420.36. That's over $400 more than Mario paid!
Buying Bitcoin from ATMs is quick, anonymous, and safe. It isn't the cheapest way to buy Bitcoin, though.
When you buy Bitcoin you need somewhere to store it. To use any of the methods I've talked about you will need a Bitcoin wallet.
How to Buy Bitcoin Without Fees
Remember when I told you that Coinbase doesn't charge fees for deposits? Well, Coinbase has a sister company called GDAX. When you sign up for a Coinbase account, you also get access to GDAX. GDAX doesn't charge maker fees. This means that you can buy Bitcoin without paying any fees!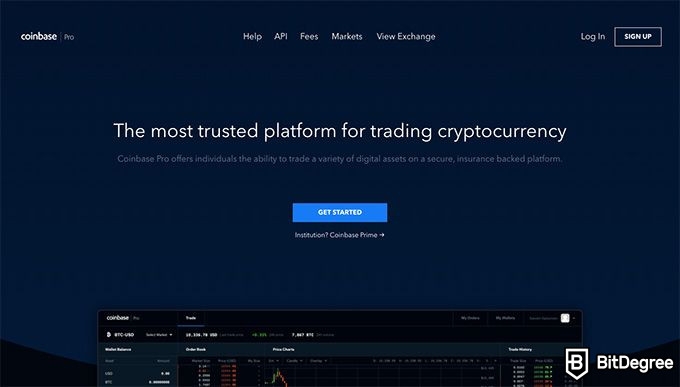 To do this, you need to transfer funds from Coinbase to GDAX (for free). Then you need to submit a buy order that isn't already available on the exchange. This is a maker order. It might take some time for your order to be filled. When the order is filled, you'll receive the Bitcoin you ordered. With no fee!
This is the cheapest way to buy Bitcoin without paying fees!
Bitcoin Storage
Bitcoin wallets are where you keep all the codes you need to access your Bitcoin. A wallet can be software, hardware, online, or offline. It can even be a piece of paper! It is recommended that you use more than one kind of wallet to store your Bitcoin.
Currently, the most recommended wallets are hardware ones, including such products as Ledger Nano X and Trezor Model T. They're highly secure and reliable, as your private keys will be kept offline!
Wallets are very important, so keep them secure!

Pros
A very well-known crypto exchange platform
More than 500 different cryptos available
Two-factor authentication
Main Features
Over than 100 different cryptocurrencies available
Strong security
Small withdrawal fees

Pros
Secure and reliable
Low fees
A good amount of fiat currencies accepted
Main Features
Reputable exchange
Multiple fiat currencies are accepted
Relatively low trading fees

Pros
Anonymous trading
Secure
Supports a variety of cryptocurrencies
Main Features
Easy to use
Low fees
Good security
Next steps
In this guide, I've told you about the cheapest place to buy Bitcoin. You've also learned about how to buy Bitcoin without fees. There are other places to try though. As you become more confident, you can try buying Bitcoin on a professional trading exchange like Bitstamp or Kraken.
If you're ready to start trading like a pro, check out our Kraken VS Bitstamp comparison.
Let's finish with a few final thoughts.
Conclusion
If you google the words, "buy Bitcoin lowest fees", you get thousands of results. Most of the sites claiming to have the lowest Bitcoin fees are lying! The truth is that buying Bitcoin is quite expensive.
So, don't worry too much about the cheapest way to buy Bitcoin. Try to find the best place to buy Bitcoin for you. The first place you buy Bitcoin should be safe and easy to use. Coinbase is both of these things and it's cheap. That's why so many people recommend KuCoin to newbies.
Some buyers might care more about privacy than fees. For these people, I would suggest using a peer-to-peer exchange like LocalBitcoins. Or, if you want to avoid the hassle, altogether, you could just purchase BTC via Simplex, with a credit card. They're also a great way to get involved in the world of crypto. Remember, Bitcoin is more than just money. Bitcoin is a new way for people to connect with each other.
Also, don't forget to choose a secure wallet for your Bitcoin. Ledger Nano X and Trezor Model T are among the most recommended options.
Let me know when you've made your first purchase of Bitcoin. I'd love to hear which method you used!
About Article's Experts & Analysts