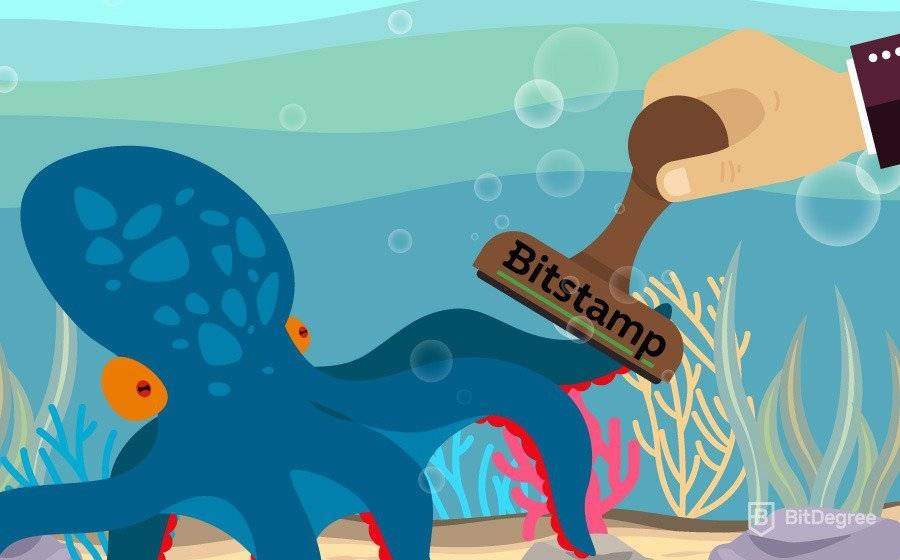 Greetings, Crypto Newbies! You have a lot of questions regarding cryptocurrencies, don't you? But that's okay, I have a lot of answers!
Learning about cryptocurrency is like eating a giant hamburger. You wouldn't try to eat a giant hamburger in one mouthful, would you? You'd take lots of little bites. Very quickly, the hamburger would be gone!
Today, the little bites you'll be taking are Kraken and Bitstamp. Both are cryptocurrency exchanges. A cryptocurrency exchange is a business that allows you to buy and sell cryptocurrencies. As a newbie, it's important that you choose the right exchange to get you started. Trading on the right exchange will make your crypto experience much more fun!
So, which is better, Bitstamp or Kraken? After reading this guide, you'll be able to decide which exchange is best for you. In this guide, I'll tell you about all the features of each platform. I'll also talk about the differences and similarities between the two. I'll even tell you which one is named after a giant sea monster!
Let's begin with a quick look at how Bitstamp and Kraken got started…

Did you know?
Want to get smarter & wealthier with crypto?
Subscribe - We publish new crypto explainer videos every week!
Proof of Work vs Proof of Stake: Which is Better? (ANIMATED)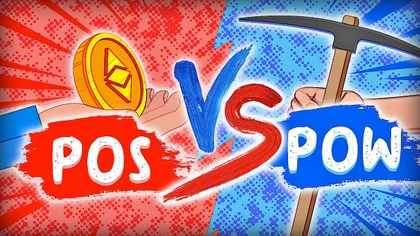 Bitstamp vs Kraken: History
2011 was an interesting year for cryptocurrencies. The good news was that the price of one Bitcoin (BTC) went up to one US dollar for the first time. People began to see how important cryptocurrency could become.
Latest Deal Active Right Now:
CLAIM $600 BONUS
Exclusive $600 Binance Offer
Don't miss this limited-time deal that's only available for our readers. Follow the Binance referral code link & receive up to $600 in rewards and bonuses!
Expiration date : 04/10/2023
7,847 People Used
Only 49 Left
The bad news was that the world's biggest crypto exchange, Mt. Gox, was hacked. This made a lot of people think that they couldn't trust cryptocurrency.
Three young men saw the success of Bitcoin and the failure of Mt. Gox. They decided that cryptocurrencies needed exchanges that people could trust. One of these men founded Kraken whilst the other two founded Bitstamp. Here are their stories;
The Bitstamp Story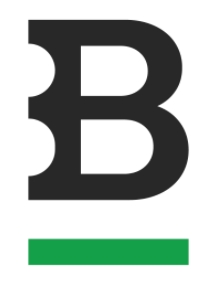 Nejc Kodric and Damian Merlak founded Bitstamp in their homeland of Slovenia. They wanted to create a platform that users could trust just as much as they trusted the Bank of England or the New York Stock Exchange.
To do this, they moved some of Bitstamp's operations to the UK in 2013. They hoped that being partly based in one of the financial and legal centers of Europe would help users to trust Bitstamp. However, the UK didn't have any laws for cryptocurrencies. This meant that Bitstamp had to make up its own rules.
Bitstamp. However, the UK didn't have any laws for cryptocurrencies. This meant that Bitstamp had to make up its own rules.
The problem here is that people don't really trust businesses that make up their own rules! Kodric and Merlak started looking for a country that had laws to guide the sale of cryptocurrency. The former president of PayPal, David Marcus, suggested Luxembourg.
In 2016, Bitstamp moved to Luxembourg and became the world's first nationally licensed crypto exchange. This means that Bitstamp has to follow the same laws as other financial institutions in Luxembourg. Being licensed in Luxembourg means that Bitstamp is licensed in all 28 countries of the European Union.
Luxembourg's finance minister called the deal a "milestone for Bitcoin and digital currency in Europe". Pretty cool, right? But what about Kraken?
The Kraken Story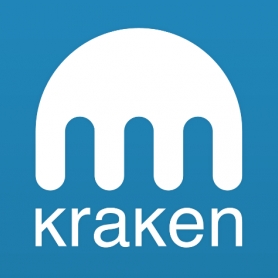 Kraken was founded by Jesse Powell in San Francisco, California. Powell had been to the offices of Mt. Gox in Japan and was shocked by what he saw. Mt. Gox was poorly organized and was slow to react to user issues. He realized that cryptocurrencies would fail unless their exchanges were run better.
Like Bitstamp, Kraken was created to be an exchange user who could trust. Powell wanted it's users to be able to see how Kraken worked. He also wanted users to know that their money was safe at Kraken.
To do this, Kraken volunteered for a proof of reserves audit in 2014. This means it allowed someone (Stefan Thomas) from outside the business to test the finances of the exchange. Kraken passed the test.
Kraken has formed links with large financial institutions in Europe and Asia. It has also bought other crypto businesses like CryptoWatch and Glidera. In 2016, Kraken bought three coin exchanges, Coinsetter, Cavirtex, and CleverCoin. Buying Coinsetter and Cavirtex helped Kraken grow in North America and CleverCoin made it more powerful in Europe.
Just like the giant sea monster, it's named after, Kraken has long arms that reach across the world's oceans!
Bitstamp and Kraken are now two of the oldest and most respected exchanges in cryptocurrency. Which exchange is bigger though, Bitstamp or Kraken? To work this out, we'll need to look at the numbers…
Bitstamp vs Kraken: Size
The best way to work out the size of a cryptocurrency exchange is to look at its 24-hour trading volume. The trading volume of an exchange is the total amount of cryptocurrency that is bought and sold in one day. It is usually written down as an amount of US Dollars. Below are the trading volumes for Bitstamp and Kraken on 04/18/18;
How do these numbers compare with the rest of the market?
The 24-hour trading volume of all the exchanges listed on coinmarketcap.com was more than 18 billion USD for 04/18/18. This gives Kraken about 9% and Bitstamp about 6% of the market. Kraken is rated as the 12th biggest exchange on the market and Bitstamp is 14th.
So, Kraken is bigger, but not by much. If Kraken is Mcdonalds then Bitstamp is Burger King!
Size isn't really that important when choosing a crypto exchange. The currencies that an exchange offers are though. Let's have a look at the currencies offered by Bitstamp and Kraken…
Bitstamp vs Kraken: Currencies
Both exchanges offer a lot of different currency services so I'll break this section down into bite-sized chunks!
Fiat Currency Trading
One of the first things you need to know about any crypto exchange is whether or not you can trade using fiat currencies.
Note: A fiat currency is any currency that is supported by a government. They are the legal currencies of countries. Examples of fiat currencies are the US Dollar, Chinese Yuan, and the Japanese Yen.
As a beginner, it's a good idea to choose an exchange that offers fiat trading in the currency of the country you live in. This means that you won't have to own any cryptocurrency or visit another exchange before you start trading.
Bitstamp and Kraken both offer fiat currency trading. Here are the fiat currencies you can use on each exchange;
Kraken: US Dollars (USD), Canadian Dollars (CAD), Japanese Yen (JPY), British Pounds (GBP) and Euros (EUR).
Bitstamp: US Dollars (USD) and Euros (EUR).
Quick Tip: You can also use British Pounds and Swiss Francs on Bitstamp but you won't be able to trade with them. They will be converted into USD or EUR before you can trade with them.
So, both platforms offer to trade with fiat currencies, but which offers the best selection of cryptocurrencies?

Did you know?
Want to get smarter & wealthier with crypto?
Subscribe - We publish new crypto explainer videos every week!
Best Types of Blockchains Revealed (5 Animated Rules)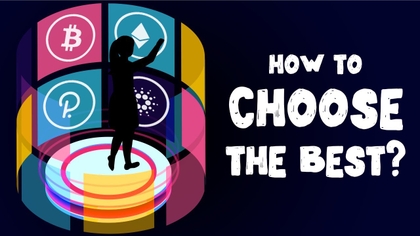 Cryptocurrency Selection
You can trade with 17 different cryptocurrencies on Kraken. They are:
Bitcoin (BTC)
Bitcoin Cash (BCH)
Dash (DASH)
EOS (EOS)
Litecoin (LTC)
Augur (REP)
Ethereum Classic (ETC)
Ethereum (ETH)
Gnosis (GNO)
Melon (MLN)
Tether (USDT)
Dogecoin (XDG)
Monero (XMR)
Ripple (XRP)
Zcash (ZEC)
Stellar Lumens (XLM)
Iconomi (ICN)
You can trade with 5 different cryptocurrencies on Bitstamp. They are;
Bitcoin (BTC)
Bitcoin Cash (BCH)
Litecoin (LTC)
Ethereum (ETH)
Ripple (XRP)
Kraken has 57 unique trading pairs. Bitstamp only has 11.
Note: A trading pair is two currencies that can be traded. The trade will have an exchange rate like the ones you see in the airport. An example of a trading pair that Bitstamp offers is, 1 BTC = 7,965.56 USD. Not every combination of currencies will be a trading pair. For example, Bitstamp doesn't offer an exchange rate for Ethereum to Litecoin.
Bitstamp vs Kraken? Kraken is the clear winner here. Its choice of trading currencies and pairs is a lot better than Bitstamp's.
Kraken also offers more advanced users a better choice of trading types. For example, Kraken offers margin trading, conditional closes and automated trading. Don't know what any of that means? Well, all you need to know is that these features are not for beginners! However, advanced trading options do make Kraken popular with experienced traders.
What about mobile trading, you ask?
Bitstamp vs Kraken: Mobile Apps
Both exchanges offer to trade on mobile apps. You can only use Kraken on iOS but you can use Bitstamp on iOS and Android. Bitstamp's app has a better reputation as Kraken's app can be buggy and unreliable.
You now know what currencies you can trade, what kinds of trades you can make and what devices you can use. Next, let's have a look at what fees Kraken and Bitstamp charge.
Bitstamp vs Kraken: Fees
The fees that users pay can vary a lot depending on where they live. Fees can also vary depending on what fiat currencies traders are using and the size of the trade.
Kraken Fees
Kraken fees are some of the lowest on the market. In most trades, the buyer will be charged 0.16% and the seller will be charged 0.26%. Not only are Kraken's fees low they are also simple. Great news for beginners!
Kraken doesn't charge for cryptocurrency deposits. Some fiat deposits are free but most have a small fee. For example, if you live in the SEPA (Single Euro Payment Area) then deposits of Euros are free. However, if you live in the USA, a fee of 5 USD is charged for deposits of US Dollars. Withdrawals of fiat and cryptocurrencies also have small fees attached.
Bitstamp Fees
Bitstamp fees are similar to Kraken's. They are low and simple to understand. Bitstamp charges 0.25% for all trades under 20,000 USD.
Bitstamp charges more for some fiat deposits and withdrawals. Like Kraken, Bitstamp doesn't charge for deposits of Euros in the SEPA. However, it charges at least 7.5 USD for US Dollar deposits. Bitstamp doesn't charge for cryptocurrency withdrawals though.
Bitstamp and Kraken both have lower fees than most other crypto exchanges. In Bitstamp vs Kraken: Fees, everyone's a winner! More importantly, they're simple. As a beginner, it's important to keep things simple and easy.
So, which is easier to use, Bitstamp or Kraken?
Bitstamp vs Kraken: User Friendliness
Neither Bitstamp or Kraken were designed for beginners. Both have layouts and features that can easily confuse newbies. But which is better?
Kraken offers three levels of trading. They are; simple, intermediate and advanced. Kraken also has a very useful help section on its homepage. I would recommend that beginners only use simple trade settings. You should also read through the help section before trying to use the site. Kraken's page layout is also quite simple, as you can see below;

The service Bitstamp offers its users is much simpler than Kraken's. Beginners will find Bitstamp easier to use because it has fewer currency options and less trading options. It also has a detailed help page with answers to all the most frequently asked questions about the platform.
Whilst Bitstamp is a well-designed platform its page layout might be a bit confusing for some beginners. Here's an image from its Tradeview page;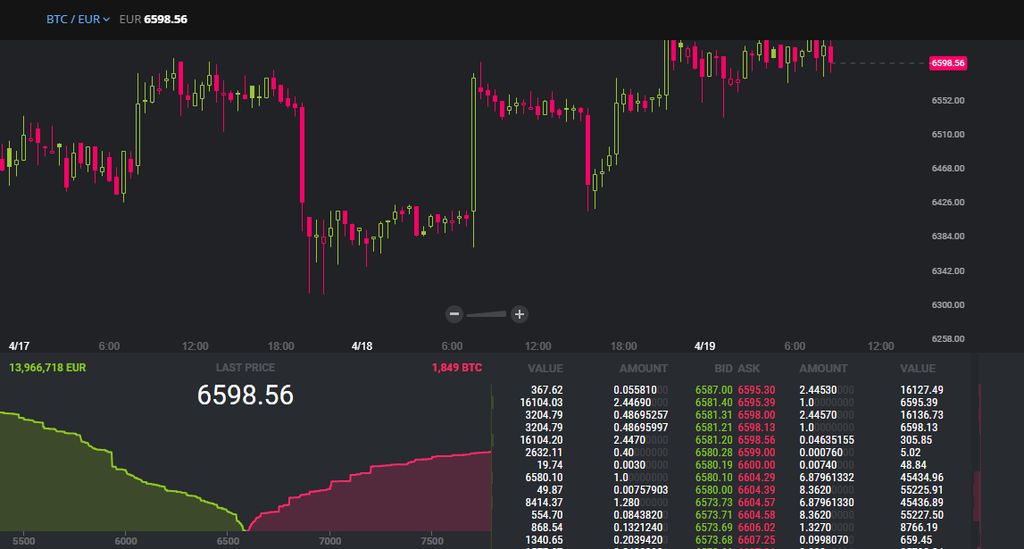 Bitstamp vs Kraken? In this section, there are no winners! Both platforms are probably a little too advanced for newbies. For a total newb, somewhere like Coinbase might be a better place to start. However, if you're serious about crypto trading then Bitstamp and Kraken are great places to learn.
The most important question any trader asks when choosing an exchange is, how safe is it?
Bitstamp vs Kraken: Security
Both exchanges have had a few problems and both have had to work hard to prove that they are safe.
Is Kraken Safe?
Kraken has never been hacked and keeps almost all its currency offline. It also offers users two-factor authentication for their accounts.
Note: Two-factor authentication is where a user's account has two kinds of a password.  
Kraken follows the US 'know-your-customer' laws to stop fraud and misuse. However, Kraken has struggled to deal with the huge number of users it has. Many have complained about slow transaction times and loss of funds.
In May 2017, Kraken had to deal with a DDoS attack. Users were unable to complete trades and lost money.
Note: A DDoS attack is where a site is overloaded by fake requests and doesn't work properly for its real users. A DDoS attack can even cause a site to crash.
Kraken went offline in January 2018 to fix the problems it was having.

Pros
A very well-known crypto exchange platform
More than 500 different cryptos available
Two-factor authentication
Main Features
Over than 100 different cryptocurrencies available
Strong security
Small withdrawal fees

Pros
Secure and reliable
Low fees
A good amount of fiat currencies accepted
Main Features
Reputable exchange
Multiple fiat currencies are accepted
Relatively low trading fees

Pros
Anonymous trading
Secure
Supports a variety of cryptocurrencies
Main Features
Easy to use
Low fees
Good security
Is Bitstamp Safe?
Bitstamp has some of the best security in the market. It keeps all its digital assets offline and has been audited by Ernst and Young accountants. Bitstamp also offers users two-factor authentication.
However, Bitstamp has been hacked. In January 2015, 19,000 BTC were stolen from Bitstamp. Bitstamp's team was quick to react and the whole system was rebuilt to maintain the platform's safety. No customers lost any funds.
Bitstamp is the winner here. It puts the safety of customer funds first and is fast to act when there is a problem. Kraken also offers a safe trading platform but still has problems with customer service.
You now know everything that's worth knowing about these two giants of crypto. What do you think? Let's have a quick recap before you decide which exchange is best for you…
Bitstamp vs Kraken: Final Thoughts
Kraken vs Bitstamp is a great contest. Both exchanges are respected, international platforms with millions of happy customers.
Kraken offers near unbeatable fees and choice. It has enough trading features to keep users of all experience levels interested. If you're a beginner and a fast learner, then Kraken is a suitable place to start.
Bitstamp is a very safe, customer-focused platform. It wants its users to trust it as much as they trust their own bank. Its fees are low, so it's a good place to start trading (especially if you live in the EU). For a beginner, Bitstamp's features are probably easier to use than Kraken's.
The world of crypto exchanges changes fast. Platforms will come and go but it seems like these two are here to stay. The choice is yours. Bitstamp vs Kraken, who's your winner? Happy trading!
Have you been trading with Bitstamp or Kraken? Let me know what you think!
Would you like to know more about Kraken? Check out my What is Kraken? review!
About Article's Experts & Analysts