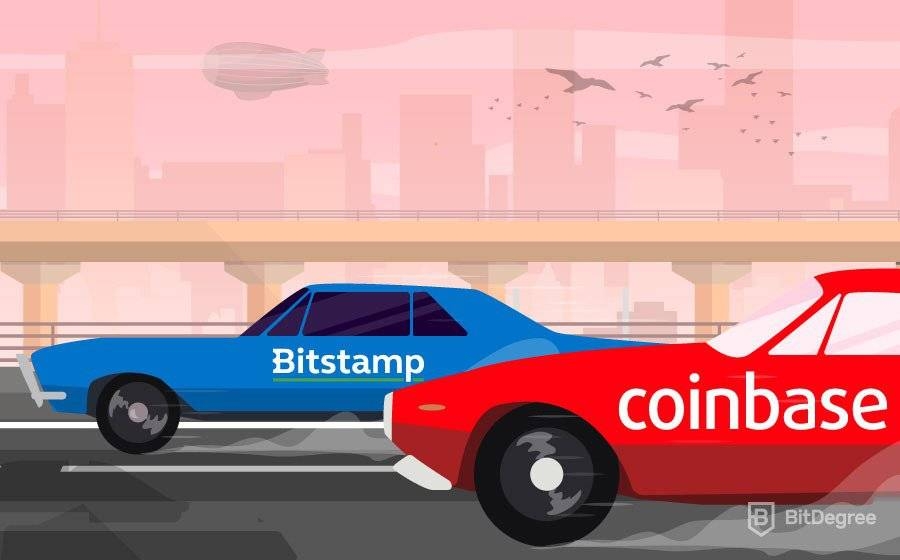 In 2008, a new kind of money was created. Bitcoin was the first fully-decentralized digital currency. This means that I can send money all around the world without using a bank. I don't even need to give my name! Cryptocurrency is one of the most-exciting technologies to be developed since the internet was invented. So let's compare two very popular exchanges where you can get some, Bitstamp VS Coinbase.
Since the creation of Bitcoin, hundreds of more cryptocurrencies have been launched. Some are worth a lot of money while others are not, but they might be, in the future. Every day, millions of people buy and sell cryptocurrency using crypto exchanges. If you're reading this guide, I think you'd like to be one of them. Am I right?
CoinMarketCap lists 350 crypto exchanges. That's a lot of exchanges to choose from! Picking out the right exchange for you can be very confusing, but don't worry - I'm here to help. In this guide, I will tell you about two of the most popular crypto exchanges - Bitstamp and Coinbase.
I will tell you everything you need to know about Bitstamp VS Coinbase. When you finish reading the article, you'll know the pros and cons of each exchange. You'll also be able to choose the exchange that's best for you. Let's get started with a little bit of history.

Did you know?
Want to get smarter & wealthier with crypto?
Subscribe - We publish new crypto explainer videos every week!
What is the Metaverse? (Meaning + Animated Examples)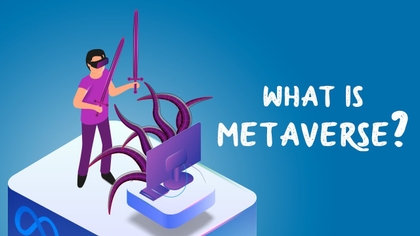 History
It's important to know how Coinbase and Bitstamp got started before you start trading with them.
The Bitstamp Story
Bitstamp was founded at a time when people didn't really trust crypto exchanges. In 2011, the world's largest exchange, Mt. Gox, lost a lot of its user's money. Two Slovenians called Nejc Kodric and Damijan Merlak decided to build a platform that users could trust.
Merlak and Kodric designed Bitstamp to be a legit financial institution like Lloyds or Santander. Global financial service providers are trusted by their customers because they follow a lot of rules and regulations. These rules help to keep customer funds safe. They also stop services from using customer funds illegally.

When Bitstamp was launched in 2011, there were very few rules for crypto exchanges to follow. The founders of Bitstamp worked really hard to make their exchange legit. First, they moved some of their operations to London so the exchange would be closer to the financial center of Europe. Next, they looked for a place where Bitstamp could be properly regulated. Kodric and Merlak chose Luxembourg.
In 2016, Bitstamp became the first fully licensed crypto exchange. Luxembourg is a member of the European Union. This means that if you are licensed in Luxembourg, then you are also licensed in all 28 states of the EU. This made Bitstamp one of the most powerful exchanges in Europe.
Bitstamp now has links with financial institutions around the world. It has also created a model of how crypto exchange regulation will work in the future.
So, what about Coinbase?
The Coinbase Story
Coinbase was founded in 2012 by Brian Armstrong and Fred Ehrsam. It's based in San Francisco, California.
Coinbase was created at the same time that other exchanges were starting to struggle and fail. Mt. Gox went bankrupt in 2014, three years after it was first hacked. Like Bitstamp, Coinbase wanted to become a different kind of crypto exchange.
First, Coinbase insured all the cryptocurrency stored on its exchange. Then, as Bitstamp was getting licensed in Luxembourg, Coinbase got a BitLicense for New York.

By the end of 2016, Coinbase was as legit in the USA as Bitstamp was in Europe. It had also arranged for Bitcoin payments to be accepted at Dell, Expedia, Time Inc., and other well-known brands.
In August 2017, Coinbase became the first exchange to become a unicorn! Sadly, this isn't quite as cool as it sounds. A financial unicorn isn't a mythical horse with a horn (sorry!). It's a company that's valued at more than 1 billion US Dollars (USD), which is still pretty cool, right? Brian Armstrong also came tenth in Forbes' list of the most influential young people in the business.
Before I tell you about the features of each platform, I'd like to give you an idea of how big Coinbase and Bitstamp are.
Bitstamp VS Coinbase: Size
Coinbase is available in 32 countries and claims to have served more than 10 million customers. More than 50 billion US Dollars have been bought and sold on the platform.
Bitstamp is ranked 15th in CoinMarketCap's list of 350 exchanges. It has a 24-hour trading volume of 195,091,734 US Dollars.
Note: A 24-hour trading volume is the total amount of cryptocurrency that is bought and sold on an exchange in one day (the figure above is for 05/01/18).
Since their launch, Coinbase and Bitstamp have become bigger and stronger. But in Bitstamp VS Coinbase comparison, which is the best? Is Bitstamp better than Coinbase? To understand the differences between Coinbase VS Bitstamp, we'll need to look at what currency services each of them offers.
Bitstamp VS Coinbase: Currencies
There are two kinds of currency trading offered by crypto exchanges. They are cryptocurrency trading and fiat currency trading.
Fiat Currency Trading
Fiat currencies are the official currencies of countries. They are legally supported by a national government. Examples of fiat currencies are the Japanese Yen (JPY), the Canadian Dollar (CAD), or the Indian Rupee (INR).
Bitstamp offers fiat currency trading with Euros (EUR) and US Dollars (USD).
Note: British Pounds and Swiss Francs can also be used on Bitstamp but you won't be able to trade with them. They will be changed into EUR or USD before you can trade with them.
Users of Coinbase can buy cryptocurrencies using the fiat currencies of any of the 32 countries in which Coinbase is available. You can sell cryptocurrencies in all 32 countries except for Australia and Canada.

As a beginner, it's important that you choose an exchange that allows fiat currency trading. If you use Bitstamp or Coinbase, you won't need to visit another exchange before you start trading. So, here, Bitstamp VS Coinbase debate comes to a tie, as you'll find everything you need in one place!
Next, let's compare the selection of cryptocurrencies that the two platforms offer.
Cryptocurrency Trading
You can trade with 5 different cryptocurrencies on Bitstamp. They are:
Bitstamp has 11 unique trading pairs.
Note: A trading pair is two currencies that can be traded. The trade will have an exchange rate like the ones you see at the Bureau de Change in the airport. One example of a trading pair that Bitstamp offers is, 1 Litecoin (LTC) = 148.18 US Dollars (USD).
Coinbase offers slightly different services to Bitstamp. An exchange like Bitstamp brings the buyer and seller in trade together. For example, if I want to buy 4 LTC for $595, then Bitstamp will find me a seller who is offering to sell 4 LTC for $595. Bitstamp will then take a percentage of the trade from each trader as a fee.
Coinbase works a little differently. Coinbase is a broker exchange. This means that it buys and sells cryptocurrency for fiat currency. Buyers and sellers aren't trading with each other, they are trading with Coinbase.

In Bitstamp VS Coinbase trading comparison aspect, Coinbase doesn't offer trading pairs in the same way as Bitstamp, instead, it has a conversion service. Coinbase will offer a set price or conversion rate for each trade. This rate will be very similar to those offered by Bitstamp. In fact, Coinbase's conversion fees are based on the exchange rates of GDAX.
Note: GDAX (Global Digital Asset Exchange) is a professional crypto exchange that is owned and operated by Coinbase. It offers users more advanced trading options than Coinbase. When you sign up to Coinbase you will also be given access to GDAX.
The cryptocurrencies that you can buy or sell using the Coinbase conversion service are:
Bitcoin (BTC)
Litecoin (LTC)
Ethereum (ETH)
Bitcoin Cash (BCH)
Now you know which currencies are offered for trading on each platform, let's have a look at the fees they charge.
Bitstamp VS Coinbase: Fees
The fees a trader pays will depend on where they live, the size of the trade, and what payment method they are using. So, what's the difference between Coinbase VS Bitstamp for fees?

Did you know?
Want to get smarter & wealthier with crypto?
Subscribe - We publish new crypto explainer videos every week!
What is Odysee & LBRY? Is Decentralized YouTube Possible? (ANIMATED)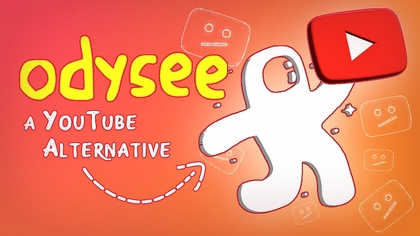 Bitstamp Fees
The fess on Bitstamp is quite low compared to the rest of the market. Bitstamp charges 0.25% for all trades under $20,000. This means that, whether you're buying or selling a cryptocurrency, you pay the same fee. This is great for newbies. Some other exchanges - like Kraken - charge different fees for buying and selling. However, Bitstamp keeps its fees nice and simple!
Comparing Bitstamp VS Coinbase fees, Bitstamp fees for fiat deposits and withdrawals are a bit more complicated. Bitstamp doesn't charge for deposits of Euros in the SEPA. Withdrawals in Euros in the SEPA cost €0.90.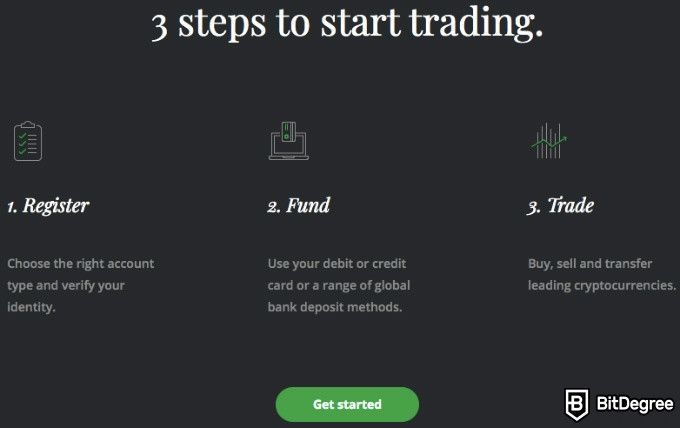 Note: The SEPA is the Single Euro Payments Area. It has 33 countries in it. The SEPA makes transferring money around the EEA (European Economic Area) fast and easy.
However, Bitstamp charges at least $7.5 for US Dollar deposits. Bitstamp doesn't charge a fee for cryptocurrency withdrawals. Withdrawals of less than $1000 cost $10 and withdrawals of more than $1000 are charged a 2% fee.
Bitstamp users can also use credit cards to buy cryptocurrency. The fee for using a credit card is 5% of the transaction amount.
Coinbase Fees
Coinbase trading fees are nearly six times higher than Bitstamp fees. A fee of 1.49% is charged every time you buy or sell cryptocurrency. This fee goes up to 3.99% for purchases made with a credit card.
Coinbase deposits of Euros are free in the SEPA. Withdrawals of Euros in the SEPA are charged a fee of €0.15. Deposits made with US Dollars in a bank transfer are free. Withdrawals of US Dollars are charged $10.
Coinbase fees are low when compared to exchanges like CEX and Coinmama, which offer similar services.
The biggest similarity between Bitstamp fees VS Coinbase fees is that they are easy to understand. A beginner can choose either platform and know exactly what they are being charged and why. So, the fees of both platforms are beginner-friendly, but which platform is easier to use? Let's find out!
Bitstamp VS Coinbase: User Friendliness
Coinbase is often recommended to beginners, but why? And what does Bitstamp have to offer crypto newbies? Let's continue the Bitstamp VS Coinbase comparison.
Bitstamp is a well-designed platform with a limited amount of trading features. This means that it only has a small number of cryptocurrencies and a small number of things you can do with them. However, the way some of Bitstamp's trading information is displayed is not so simple. Beginners sometimes complain that Bitstamp's Tradeview page is too complicated. Check it out below: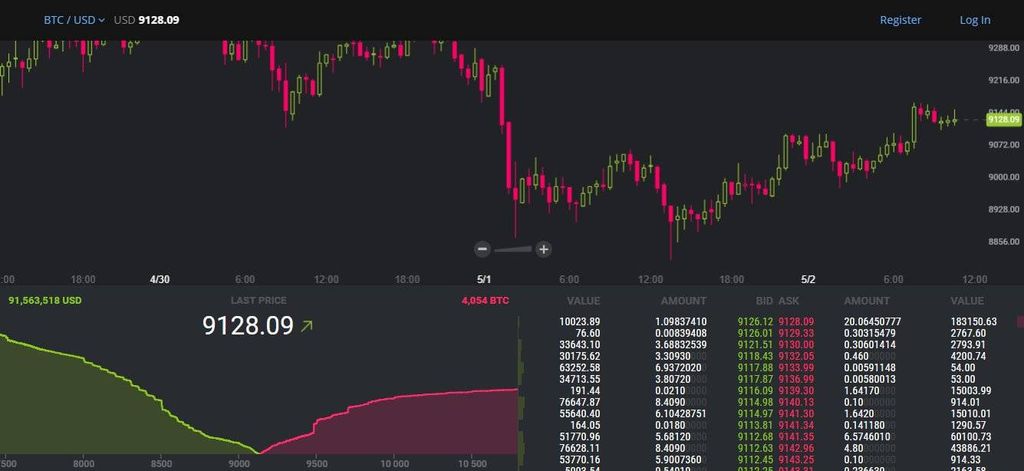 Using some of Bitstamp's more-confusing features is made easier by its detailed help page. I would recommend that newbies use this page when trying Bitstamp for the first time.
Coinbase is probably the best platform for beginners. It is designed to be very simple to use. As I said earlier, Coinbase is a broker exchange. This means it's more like a shop than an exchange.
Buying and selling are made easy. Coinbase's layout and features are similar to online banking and shopping apps. Think of it like Amazon for cryptocurrencies!
You won't find a less-stressful way to buy your first cryptocurrency than Coinbase. Coinbase is easier to use than Bitstamp, and almost every other exchange too!
Both platforms also offer mobile apps for iOS and Android, but which is better?
Bitstamp VS Coinbase: Mobile Apps
Users of Bitstamp's mobile app have complained about its lack of features and slow updates. It has a score of just 1.7 out of 5 at the Apple Store.
Coinbase's mobile app has received better reviews. Users comment on how simple and reliable the app is, and it has a score of 4.7 out of 5 at the Apple Store.
Now you know all about the Bitstamp VS Coinbase platform currencies and fees. You also know how easy they are to use, but how safe are they?
Bitstamp VS Coinbase: Security
Security has been a major issue for most crypto exchanges. Let's see how Coinbase and Bitstamp deal with the problem.
Is Bitstamp Safe?
Bitstamp takes user safety very seriously. In January 2015, 19,000 BTC were stolen from Bitstamp. The whole platform was rebuilt to maintain security and no customers lost any money.
It keeps nearly all its digital assets in cold storage. This means that they are offline, away from thieves and hackers. Bitstamp has also been audited by Ernst and Young accountants. This means it has been tested to make sure it is using and storing its customers' money properly. The platform also offers users two-factor authentication.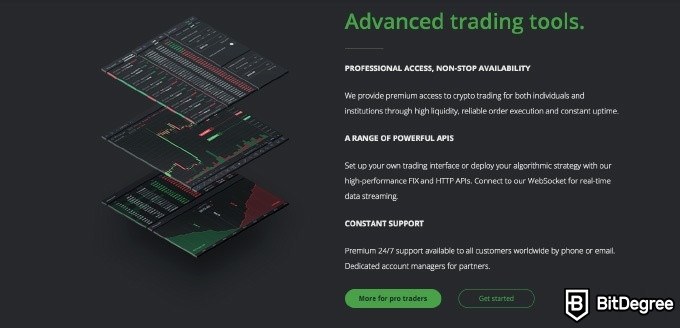 Note: Two-factor authentication is where a user's account has two kinds of the password.
So, I think your answer to "Is Bitstamp safe" is yes. However, I would recommend never leaving cryptocurrencies on any exchange for the long-term. Now, let's move on to Coinbase in the Bitstamp VS Coinbase comparison.

Pros
A very well-known crypto exchange platform
More than 500 different cryptos available
Two-factor authentication
Main Features
Over than 100 different cryptocurrencies available
Strong security
Small withdrawal fees

Pros
Secure and reliable
Low fees
A good amount of fiat currencies accepted
Main Features
Reputable exchange
Multiple fiat currencies are accepted
Relatively low trading fees

Pros
Anonymous trading
Secure
Supports a variety of cryptocurrencies
Main Features
Easy to use
Low fees
Good security
Is Coinbase Safe?
Money has been stolen from Coinbase customers, but the platform hasn't been hacked. Most losses happen when a user has their password stolen, or they are the victim of a phishing scam.
Coinbase has a very good safety record when compared to most other exchanges. Being based in the USA means that Coinbase has to follow US state and federal law. Some critics of the platform say it works too closely with the US government. In February 2018, Coinbase gave the details of 13,000 users to the IRS! The IRS is the American taxman. This wasn't very popular with a lot of users!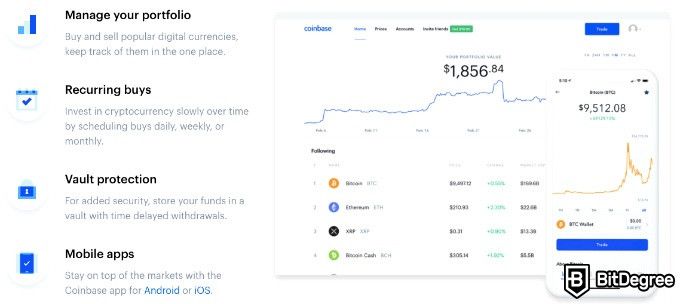 About 98% of Coinbase's funds are kept offline. The other 2% are insured against theft. Coinbase also keeps customer funds separate from Coinbase funds. This means that if Coinbase goes bankrupt, customers will be able to take back their funds. Coinbase also offers two-factor authentication.
So there it is, Coinbase VS Bitstamp. Now it's up to you to decide which exchange is best for you. Before you do that, I'd like to tell you a few more things that might help you make your choice.
Final Thoughts
Buying and selling cryptocurrencies isn't always easy. It can be complicated, annoying, and even scary. It can also be a lot of fun! Bitstamp and Coinbase are both great places to start your crypto adventure.
Bitstamp is one of the oldest and most popular exchanges in the world. It is safe, cheap, and has a great team who care about their customers. It might be hard for some beginners to use, but it's a great place to learn how a professional crypto exchange works.
Coinbase is perfect for newbies. It's simple, secure, and easy to use. It offers all the basic services that you need to buy your first cryptocurrency. As a first step into the world of crypto, I can't recommend Coinbase highly enough.
So, who's the winner of Bitstamp VS Coinbase? Can't decide? Why not use both platforms? You could start simple with Coinbase, and then move onto the more advanced trading available at Bitstamp. You can easily move funds between the two, just transfer from Coinbase to Bitstamp!
Today, the 24-hour trading volume of all the exchanges listed on CoinMarketCap was more than 23 billion USD. So, if you're thinking about when the best time to start trading crypto is, I can help you. It's NOW!
If you'd like to know more about Bitstamp, check out "What is Bitstamp?" guide, you should also check out my Kraken VS Bitstamp comparison.
About Article's Experts & Analysts