Backed by the El Salvador government, Chivo wallets were developed to ease transactions in USD as well as Bitcoins, from anywhere around the world.
Furthermore, El Salvador is the first country to adopt Bitcoin as a legal tender.
The government has relaunched the Chivo wallet to work with the challenges of Bitcoin transfers locally. The updated wallet should carry out instantaneous Bitcoin transactions fixing the concerns about stability and scalability along the way.

Did you know?
Want to get smarter & wealthier with crypto?
Subscribe - We publish new crypto explainer videos every week!
Blockchain Transaction Easily Explained! (Animated)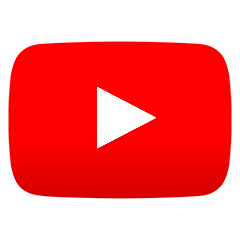 The legal statement says that Chivo has plans to expand its consumer-faced cases to other, daily transactions, making payments in Bitcoin of home utilities, and taxes easier:
The project has aspirations to Chivo is also in the process of deploying 1,500 Bitcoin ATMs around the country to more readily serve the Salvadoran population.
The adoption of Bitcoin as a legal tender was met with several barriers such as missing funds and system issues. Back on September 25th, President Nayib Bukele announced that Chivo wallet onboarded 2.1 million Salvadorians. He also added that it's only a matter of time before Chivo's adoption eclipses all banks in El Salvador.
There is also an AlphaPoint integration that should increase the support of the Salvadoran government's administrative console, point-of-sale systems, and websites.
Igor Telyatnikov, the CEO and co-founder of AlphaPoint stated:
El Salvador and President Bukele are truly leading globally with this first major experiment in Bitcoin adoption at a country-wide level. We are honored to be involved in the process and provide the scalable and reliable solutions needed for this massive undertaking.
The importance of greater use cases of Bitcoin is the El Salvador government's main focus, therefore, they are thinking about the possibility of Bitcoin loans with lower interest rates.
It was only recently that the Bitcoin Law was adopted in El Salvador, when the cryptocurrency was declared legal tender, despite warnings from the IMF. The global organization listed potential threats tied to this decision, including the destabilization of domestic prices and misuse of assets.
---