Members of the IMF's executive board have warned about the potential risks of using Bitcoin as legal tender.
The International Monetary Fund (IMF) released a report of the 2021 Article IV Consultation with El Salvador, which concluded on January 24. In it, the Board of Directors urged El Salvador to reconsider its decision to declare Bitcoin as legal tender of the country.
The report states that while the use of digital means of payment, like the Chivo e-wallet, had the potential to move the financial inclusion in El Salvador further, the use of Bitcoin carried large risks tied directly to the cryptocurrency.
[The Directors] stressed that there are large risks associated with the use of Bitcoin on financial stability, financial integrity, and consumer protection <...> They urged the authorities to narrow the scope of the Bitcoin law by removing Bitcoin's legal tender status. Some Directors also expressed concern over the risks associated with issuing Bitcoin-backed bonds.

Did you know?
Want to get smarter & wealthier with crypto?
Subscribe - We publish new crypto explainer videos every week!
What is Polygon in Crypto? (Animated Explainer)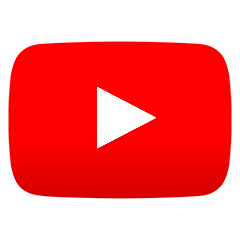 Directors strongly recommended El Salvador to rescind Bitcoin as legal tender. According to fiscal data, "public debt is expected to rise to about 96 percent of GDP in 2026 on an unsustainable path."
The official recommendation concluded the Article IV consultation between the IMF and El Salvador. As part of this consultation, experts visited the Central American country to evaluate its economic developments and hold discussions with government and central bank officials regarding financial policies.
The IMF has issued prior recommendations for small nations, including the Republic of the Marshall Islands, regarding the use of digital currencies. The executives emphasized that adopting a cryptocurrency could increase fiscal risks and affect macroeconomic stability.
The Bitcoin Law was adopted in El Salvador in September 2021, when the cryptocurrency was declared legal tender, despite warnings from the IMF. The global organization listed potential threats tied to this decision, including the destabilization of domestic prices and misuse of assets.
After the Article IV Consultation report was released, El Salvador President Nayib Bukele responded on his Twitter account with a meme.
Bukele approved the controversial Bitcoin Law despite facing public backlash. The Salvadoran President regularly tweets updates about the nation's investments in BTC.
Among his most recent updates was El Salvador's investment in a combined amount of 1801 BTC, which is valued at around $67 million at the time of writing.
---