The NEO cryptocurrency has, admittedly, gained a lot of attention in recent months. Rightfully so - it's a unique and attention-worthy crypto project, with some very specific goals and plans to reach them. If you're interested in investing in NEO, though, you're going to need the best NEO wallet beforehand!
Same as many other crypto coins and tokens, NEO has a few different wallet options to pick and choose from. However, at the same time, unlike many other similar crypto projects, NEO's found itself in a rather peculiar situation - you can see what I mean if you take a look at the list below.
Speaking of which, this is what the best wallets for NEO look like:
What is NEO?
Before we get into the nitty-gritty details of the best NEO wallets, there are a few things worth mentioning beforehand. One of the main of these things is a short and to-the-point definition of just what the NEO coin actually is, and why you should be interested in it, in the first place.
If you have some prior experience with cryptocurrencies, you can think of NEO as a unique twist to Ethereum's blockchain and general purposes. The general definition of the project seems pretty straightforward at first - it's a decentralized cryptocurrency that's centered around smart contract creation and execution. NEO is both a community-driven, and also a developer-friendly project.
Now, what makes NEO unique, though, and why do so many people want to invest in the coin and find the best wallet for NEO, in the first place?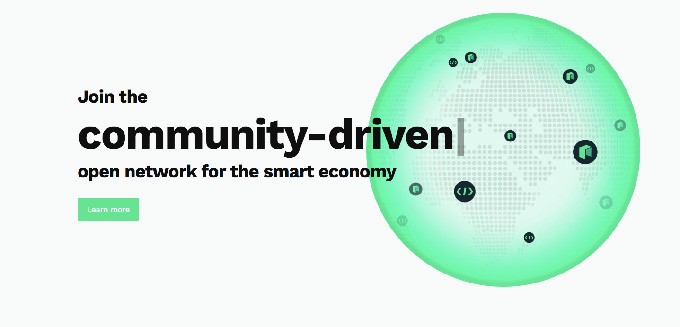 Well, unlike Ethereum, NEO is regulation-compliant. Every single individual who transacts with and uses NEO is granted a digital ID, and thus, the cryptocurrency becomes a regulation-friendly project.
You might say - doesn't that directly negate the whole entire idea of decentralization? Well, no, not exactly.
You see, since NEO is regulation-compliant, this makes the cryptocurrency very attractive to businesses and some specific financial institutions. Following that, the crypto becomes more-widely integrated, thus growing the overall number of smart contracts built on the blockchain in question.
Multiple people who are looking for the best NEO wallet will tell you that they strongly believe in the project, and see it as the future of decentralized finance. This brings up another point that we need to cover - the reasons why individuals might want to invest in NEO.
Why do People Invest in NEO?
As a general rule of thumb, you should know that there are two big reasons why people invest in NEO, and search for the best NEO wallets - personal financial gain, and a general belief in the project.
More than likely, you yourself fall in either of these two groups of individuals.
The first group is very self-explanatory, and does probably represent the biggest part of people who are purchasing NEO. With cryptocurrencies being a very popular tool for investments in this day and age (mostly due to how simple it is to start investing in crypto, some mainstream coverage, DeFi culture, etc.), many individuals hope to make a profit by investing in some select cryptos.
The fact that it's the most volatile market in the world probably has something to do with it, too.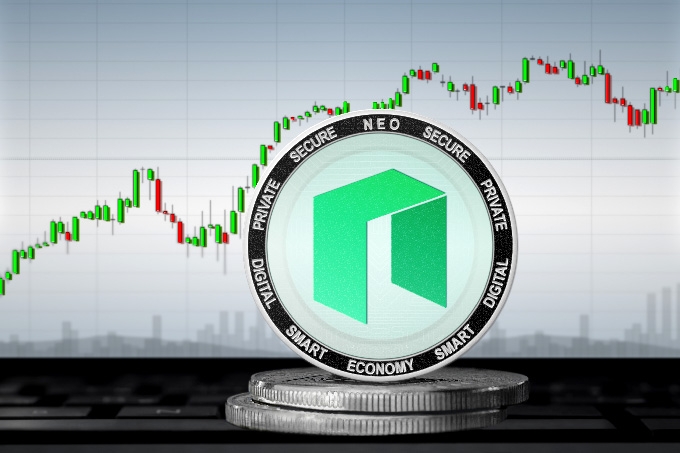 NEO is no exception here. It has all of the elements required to succeed - a strong team behind the project, a clear vision, a unique solution to smart contract creation, and even some mainstream business support. Surely, the cryptocurrency has placed itself on many people's radars!
The second reason for why people look for the best NEO wallets and aim to invest in this crypto is a bit more niche, however, just as (if not more) valid as the first one - wanting to support the project.
A cryptocurrency is only as much as the community behind it is. If it lacks support, and people refuse to use it, the project will fail - it's as simple as that.
There are surely many people out there that want NEO to be successful. A major part of that success is the usability aspect of the token itself! Thus, if you plan on using NEO for these purposes - welcome to the community!
Best NEO Wallet Types
So - let's talk wallets, shall we?
Our list of the best NEO wallets will include a few different types of wallets. It would probably be a good idea to discuss the main types that you can expect to come across, just to make sure that we're both on the same page here.
As a general rule, there are two major types of cryptocurrency wallets on the market - hot and cold ones. There are, naturally, smaller sub-types, too, but at the end of the day, it all falls back to these two.
Hot Wallets
Hot wallets are your software, your apps, your exchange-based storage, and so on. Quite frankly, any form of application that maintains a constant connection to the internet and allows you to store your crypto coins on it can be considered to be a hot wallet.
Now, the whole entire "constant internet connection" thing is noteworthy here - it has both some distinct benefits and disadvantages.
Benefit-wise, how wallets are exceptionally conveniant. They allow you to access your funds and make transactions in a speedy and simple manner - something that's very important to most people who are looking for the best NEO wallet.
Hot wallets are also usually completely free to use, unless you're looking at some premium apps or downloadable software. Naturally, this is a major factor to consider - it makes this wallet type much more approachable and widely-popular.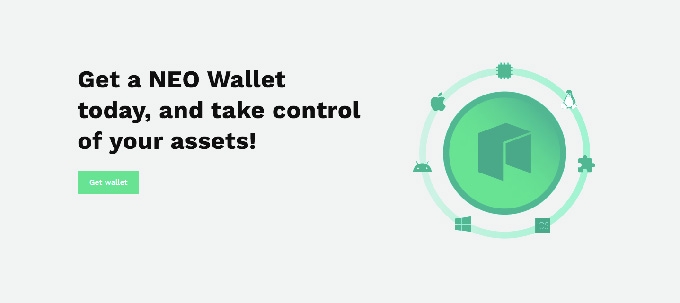 As far as disadvantages go, there's a single major one to consider - security.
Surely, I'm not trying to say that all hot wallets aren't safe to use - that's not the case. However, when compared to cold wallets, hot crypto storage is nowhere near as effective, security-wise.
Something worth mentioning, though, is that hot wallets are mostly preferred by cryptocurrency traders - people who are constantly flipping their assets on the market, with the intention of making a profit while doing so. This goes back to the convenience factor.
Furthermore, a hot wallet might be amazing for an individual who's looking for the best NEO wallet in order to hodl a small number of coins. Seeing as hardware crypto storage does come with a price tag, it does, ultimately, depend on the person's individual wants and needs.
Cold Wallets
Cold wallets are physical crypto storage devices. For the sake of staying on topic, I'll mention that such things as paper wallets do exist, too, but in this list of the best NEO wallets, we'll be focusing on hardware devices.
So, a cold wallet is something that you'd plug into your computer, transfer funds to/from an exchange, and then unplug it. In other words, a cold wallet does not maintain a constant connection to the internet - the connection is very brief, and secured with a vast array of security features.
Table: The main features of the Ledger Nano X and the Nano S
As you can probably guess, this simple fact alone makes cold wallets the safest option for storing cryptocurrencies - NEO included.
With no constant connection to the internet, and your private keys stored on the wallet and not on some server on the other side of the world, a malicious hacker isn't going to be able to reach your assets. The only way that someone could 'steal' your NEO coins that are located on a hardware wallet is by literally stealing the wallet itself.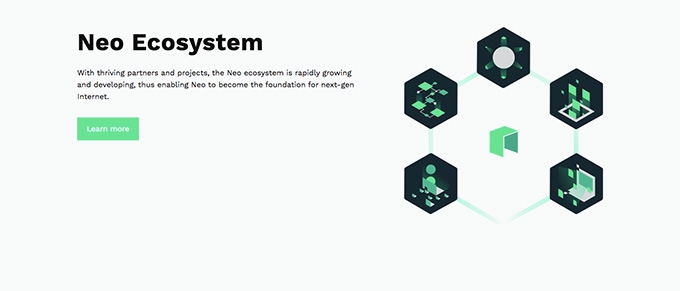 Granted that, in most cases, you're not going to be carrying your cold wallet with you everywhere you go, it's probably safe to assume that the chances of that happening are pretty slim.
What about the shortcomings of cold wallets? Well, to tell you the truth, anyone looking for the best NEO wallet will be happy to hear that there are no serious shortcomings for these types of wallets!
The only thing that's worth considering here is that cold wallets might get a bit pricey, depending on your product of choice. However, if you value the security of your NEO coins, that shouldn't be considered an issue, whatsoever!
With all of that said, let us move on to the list of the best NEO wallets of the year!
Ranks #1 out of 7 Crypto Wallets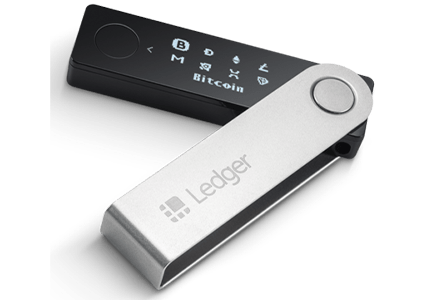 Things we liked:
+ Can be managed from mobile device
+ Very secure
+ Supports more than 1500 cryptocurrencies
+ Comfortable design
Things we didn't like:
SAVE 10%
On Best-Value Ledger Bundle
Purchase the Ledger Nano S Family pack & save 10%. Get a huge Ledger discount on top-tier security!
Expiration date: 25/03/2023
1278 People Used
Only 72 Left
I mean, is it possible to discuss the best cryptocurrency wallets - no matter what that cryptocurrency might be - without mentioning Ledger?
Indeed - if you're looking for the best wallet for NEO, the vast majority of crypto enthusiasts will tell you that Ledger is the way to go. Namely, the company's latest-and-greatest - the Ledger Nano X.
The Nano X is, quite frankly, an amazing crypto wallet. It offers users all of the main features that you would come to expect out of a world-class cold storage device, and then some.
For starters, the Nano X can be considered the best NEO wallet simply because of how secure it is. The wallet has never before been hacked, and employs all of the top-tier security features of the industry. Whether it be custom PIN codes or a dual-chip setup, you can rest assured that your NEO coins are going to be safe with Ledger.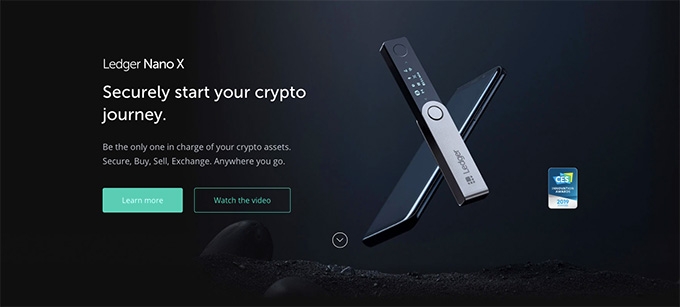 The device also features what is known as Ledger Live - a user interface to help you manage and send/receive different crypto assets that you might own. Now, it's worth mentioning that Ledger Live does not yet support NEO - instead, you'd have to use the official NEO wallet, and connect your Ledger to it, for extra security.
That being the case, if you own (or plan to own) any other cryptocurrencies that ARE supported by Ledger Live, you'll be glad to hear that the UI in question is one of the most beautiful and smoothest user interfaces on the crypto wallet market.
Finally, it's also important to note that the Nano X is a very well-made hardware device. It features a durable design, has two-button functionality, and works via Bluetooth, as well as a USB-C cable. The wallet does, admittedly, feel like a quality product to the touch, too!
A Ledger Nano X hardware wallet will cost you around $119, with free shipping to most areas included. While the price is, admittedly, rather high, you should note that you'll be purchasing one of the best NEO wallets on the market - definitely worth the cost!
Ranks #2 out of 7 Crypto Wallets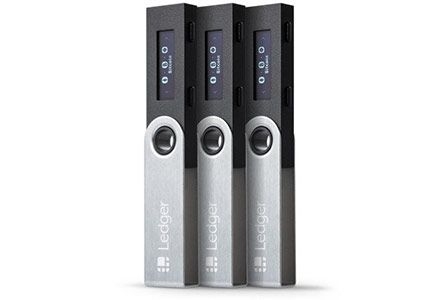 Things we liked:
+ Super secure
+ Protection against physical damage
+ Supports more than 1500 coins and tokens
Things we didn't like:
SAVE 10%
On Best-Value Ledger Bundle
Purchase the Ledger Nano S Family pack & save 10%. Get a huge Ledger discount on top-tier security!
Expiration date: 25/03/2023
1278 People Used
Only 72 Left
Note: The Ledger Nano S is no longer available - instead, it has been replaced by the Nano S Plus.
The Ledger Nano S is a hardware cryptocurrency wallet - in other words, a cold wallet. It's one of the two NEO (and other crypto) storage devices that Ledger offers - the Nano S is the older model.
It being older, however, does not mean that it's not worth checking out and considering as one of the best NEO wallets out there. On the contrary - you'll likely notice that the Nano S is a very popular feature on many user-made "best wallet for NEO" lists.
I, for one, believe that the Ledger Nano S is an amazing cryptocurrency wallet for both veteran NEO hodlers and industry newcomers, alike! Allow me to prove my point.
The Nano S offers NEO holders top-tier security features - Ledger is known in the industry for providing some of the best security features to its customers! This is further proven by the constant firmware updates that the wallet receives - everything from security updates up to Ledger Live improvements and new asset additions.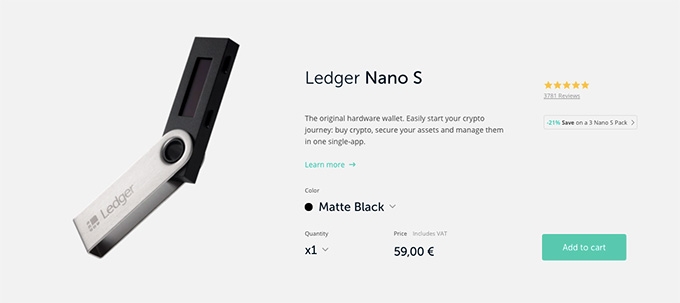 That's the other thing, too - while Ledger Live (the user interface of the Ledger wallets) does not currently support NEO, there's a pretty good chance that it will, at some specific time in the future. It all depends on the enthusiasm shown by the developers and the rest of the NEO community!
The Nano S model is can also be considered one of the best NEO wallets simply due to the fact of how discreet it is. Unlike the bulkier design-possessing Nano X, the older version of the hardware wallet resembles a USB flash stick. This means that you'll be able to use the Nano S with little-to-no-worry that a third party with malicious intent will notice and immediately recognize it for what it actually is.
Purchased from the company's official website, the Ledger Nano S will cost you around $59 + shipping fees. It's an absolutely amazing price for a product of such high quality!
Ranks #3 out of 7 Crypto Wallets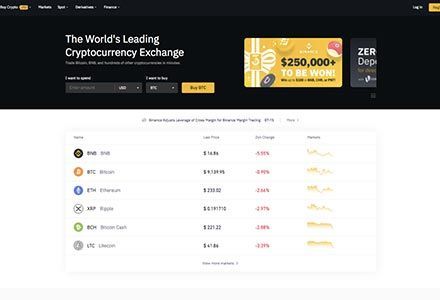 Things we liked:
+ A very well-known crypto exchange platform
+ More than 500 different cryptos available
+ Two-factor authentication
+ P2P trading option
+ Emphasis on security and KYC
+ Supports fiat-crypto acquisitions
Things we didn't like:
- Might be a bit difficult for beginners
CLAIM $600 BONUS
Exclusive $600 Binance Offer
Don't miss this limited-time deal that's only available for our readers. Follow the Binance referral code link & receive up to $600 in rewards and bonuses!
Expiration date: 25/03/2023
7847 People Used
Only 49 Left
If you've spent any time in the crypto world, you're probably quite familiar with Binance. It's a name that keeps popping up any time someone mentions buying or trading cryptos.
You see, Binance is a cryptocurrency exchange platform - among the most popular ones, at that!
However, we're talking about the best NEO wallets here… So, what does Binance have to do with a topic like that?
Well, you see, while Binance does have a separate mobile-based wallet of its own (the Trust Wallet), we're actually not even referencing it in this list. Instead, our focus lies directly on the Binance trading platform itself.
Binance can, for a fact, act as an exchange-wallet. It's a type of hot wallet that allows you to store your crypto coins on it, yet is primarily a cryptocurrency exchange.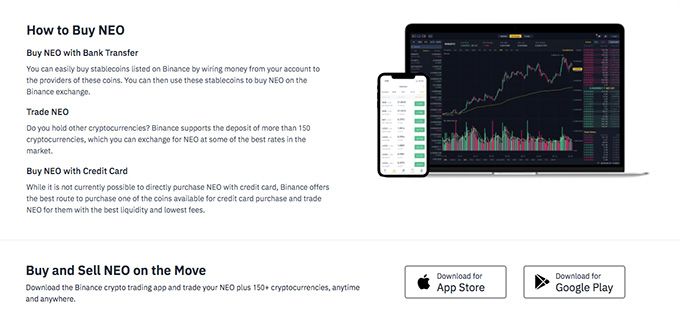 Now, why would anyone do that, you may inquire? Simple - convenience.
Keeping your NEO coins on Binance is very convenient. It allows you to access your assets on the go, and also trade them at any given point in time. This is fantastic for day traders, and other people who are constantly looking to make a profit with their NEO coins.
As far as exchanges go, Binance truly is one of the best NEO wallets! Being as popular and influential as it is, the platform offers a vast array of security features to its customers, and is also widely appreciated by expert traders due to its functionality and an extensive list of features.
Does Binance sound like the best wallet for NEO? If that's the case, make sure to check the platform out here.

Did you know?
Ranks #4 out of 7 Crypto Wallets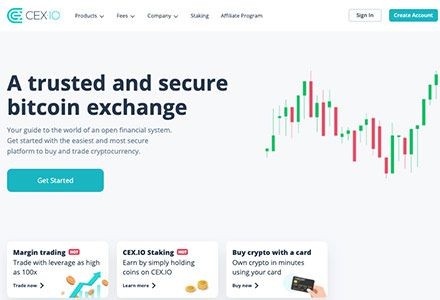 Things we liked:
+ Easy to figure out
+ Different trading pairs
+ Great support
Things we didn't like:
- Might lack coin options
Cex.io is primarily a crypto trading platform. It does, however, offer its users coin storage functionality, too - same as all other exchange-wallets on this list.
Now, then - what makes Cex.io special?
Well, for starters, the platform can be considered one of the best NEO wallets simply because of the app that it supports. It's surely one of the top crypto exchange apps out there!
Available on all Android and iOS devices, the Cex.io application is very simple to use, and conveniant for any and all types of traders. It allows you to purchase some of the main cryptocurrencies straight from the home screen, with fiat money (credit/debit cards, wire transfers, etc.).

Furthermore, the amazing thing about this particular app is that it has a designated section that's aimed at expert traders. What this means is that the whole entire app is very user-friendly, but there's a separate tab that will allow advanced-level crypto traders to utilize some awesome features to aid them in all of their trading and exchanging needs.
Finally, Cex.io is one of the only options of the best NEO wallets that allow you to "cash out" in a super-simple manner. All that you need to do is pass some KYC steps, and then select the best fiat withdrawal option for yourself (PayPal, credit/debit cards, etc.).
In short, Cex.io definitely does offer its users an amazing exchange-wallet - it might as well be the best wallet for NEO, too! If you're interested in trying Cex.io out for yourself, you can access the platform here.
Ranks #5 out of 7 Crypto Wallets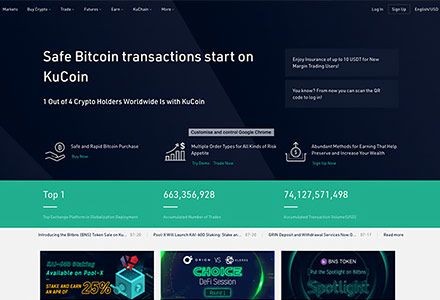 Things we liked:
+ Anonymous trading
+ Secure
+ Supports a variety of cryptocurrencies
Things we didn't like:
$500 BONUS
For New Kucoin Users
Use this Kucoin Coupon & get up to $500 in rewards. Sign up to Kucoin for huge perks & limited-time offers!
Expiration date: 25/03/2023
3984 People Used
Only 27 Left
Admittedly, KuCoin is probably one of the less-known names on this best NEO wallet list. First of all, it's because it's not primarily a wallet (it's a cryptocurrency exchange), and secondly, simply because it's not as popular as, say, Binance.
However, KuCoin does still have a lot to offer to most NEO hodlers.
The exchange-wallet is a reliable pick for anyone who wants to keep their NEO coins safe and sound. The platform has not had any notable issues since its inception, which is actually a pretty rare occurrence - even some of the bigger names in the crypto trading scene don't exactly possess spotless track records.
Additionally, KuCoin allows you to not only hold your NEO coins on the platform, but also trade them and even purchase more, right there, on the exchange itself. This is awesome, since it puts KuCoin on a list of exchanges that do fully support NEO - as useful as this crypto project appears to be, that list still isn't all that long.

Finally, it's also worth noting that KuCoin has some pretty awesome fees to offer to anyone who's willing to trade their NEO coins on the platform. Frankly, your trading fees are going to sway around the 0,1% mark - that's really low! Think of it this way - if you buy $1000 worth of NEO coins, you'll only be taxed $1 by the exchange!
All in all, KuCoin is definitely one of the more-interesting options of the best NEO wallet of the year, and is definitely worth checking out by NEO beginners and experts, alike! If you've got your interest piqued, you can check the site out here.
Ranks #6 out of 7 Crypto Wallets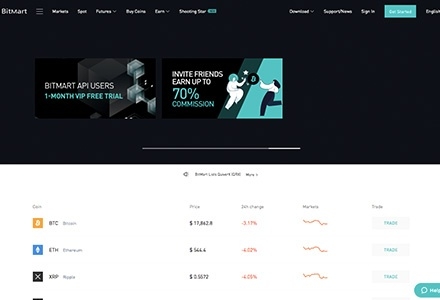 Things we liked:
+ Low trading and withdrawal fees
+ Beginner-friendly
+ Buy crypto with credit & debit cards, PayPal, bank transfer
+ Secure, many extra features
+ A wide selection of cryptocurrencies
Things we didn't like:
- Not that many user reviews found online
BitMart, as the name may likely imply, is a crypto exchange. It does, however, come with the feature of being able to store your NEO coins, too!
Put simply, you can either purchase your coins on the platform itself, or transfer them from another exchange or wallet to BitMart.
If you opt to purchase NEO on BitMart and keep it there, the process is going to be as simple as they come - after you register on the site and pass all of the required verification checks, you then simply buy as many NEO coins as you'd like, and they'll automatically go to your BitMart NEO wallet.
The exchange is considered to be safe - it hasn't had any notable security-related issues in the past. Furthermore, users actually claim that it acts as a really good gateway into the crypto world for beginners and newbie NEO enthusiasts!

You see, BitMart is very simple to use. It's rather self-explanatory, no matter what it is that you want to do on the platform - whether it be crypto trading, some form of market research, or even using it as the best NEO wallet for yourself.
As opposed to that, though, it's worth mentioning that even though beginner traders will find BitMart to be quite inviting, the platform does have plenty of features for expert crypto enthusiasts, too! Quite frankly, anyone and everyone should be able to find what they're looking for on BitMart.
Secure NEO storage, fiat-crypto trading pair availability, low fees - BitMart has definitely got a lot of different things to offer to the average NEO hodler (and trader!). If you'd like to try BitMart out for yourself, you can start from their homepage, and take it from there.
Ranks #7 out of 7 Crypto Wallets
Things we liked:
+ Very secure
+ Small, fixed fees
+ Fast exchanges
+ Wide variety of crypto and fiat currencies
Things we didn't like:
- Some user complaints regarding support
- May be somewhat difficult for an industry newcomer
10%
Bittrex Refferal Code
Join Bittrex today & start earning 10% lifetime commission from your referrals' trades. Follow this referral link & create an account to start earning.
Expiration date: 25/03/2023
1231 People Used
Only 59 Left
Bittrex is one of those platforms that I could go on about for hours on end. Over the years, I've grown to appreciate the services of this particular cryptocurrency exchange, and also observe their security (and other) features in action. Let's take it from the top, though, and discuss why Bittrex might just be the best NEO wallet for you.
For starters, Bittrex allows you to purchase NEO straight from its exchange - no problem. You'll find multiple different trading pairs - whether it be USDT or BTC, acquiring NEO coins on the platform should be a very simple and straightforward process.
That's a very crucial aspect to mention, too - simplicity is the name of the game with Bittrex. While the exchange might not have some fancy interface features or a super-sleek and futuristic design, there's no denying that all of the processes on the platform are very self-explanatory and, well… Simple!

Now, it's worth mentioning that I'd advise you use the mobile app version of Bittrex - compared to the website version of the exchange, the app is much more superior, both in its layout design, and also ease-of-use, in general.
Many people do not know this, but Bittrex is actually a veteran exchange - having been around for quite some time now, it has not had any major security-related scandals, whatsoever. This is partially because of the fact that Bittrex keeps the majority of its user funds (including NEO) in cold storage devices.
In other words, the exchange offers you the chance to store your crypto assets in cold storage devices… Without you having to purchase a separate cold wallet! Now, naturally, things aren't as simple as that, and you'll undoubtedly always do better with a cold wallet of your own, but the general sentiment still stands.
If Bittrex sounds like the best NEO wallet for you, you can check the site out here.
How to Pick the Best NEO Wallet for Yourself?
With the list of the top picks of the best NEO wallets in front of you, but a single question remains - how should you go about picking just one, single wallet?
Well, the fact of the matter is that you don't have to! Hear me out.
Ideally, you'd want to use two separate NEO wallets - a cold one, and a hot one. The cold wallet (typically - a hardware device) would act as your main NEO storage unit, while the hot wallet (such as an exchange-based one) would be used for all of your trading and exchanging needs.
With a combination like that, you'll be able to fully participate in all of the crypto-related activities. Most people who choose to have two wallets try to strike a balance of just how many NEO coins to keep in which one of them - some say that storing about 20% of your coins on a hot wallet is ideal, while others even prefer to split it 50/50.
Table: The security features of the Ledger Nano X and the Trezor Model T
I say - all of these numbers or nonsensical. It's an extremely case-dependent matter.
You see, some people are going to subscribe to the mindset of "hodling for life". In a situation like this, you might want to keep 95% of your coins in a cold wallet, and have that extra 5% for an emergency trade.
Day traders are going to be the opposite - they might want the best NEO wallet that would allow them to trade their coins on the go, at any given point in time. In a situation like this, the percentage would be flipped around.
While this is all just food for thought, the general idea is still pretty simple - your best bet is to utilize the services of both hot and cold wallets, at the same time!
Conclusions
That's the list of the best NEO wallets on the current market!
All of the wallets (and exchange-wallets) mentioned on the list above come with their own benefits and shortcomings, but all of them still have one thing in common - no matter which one it is that you pick, you can expect top-tier quality, features, and - of course - security. Awesome!
With that being said, I thank you for reading this list of some of the top-rated NEO wallets, and hope that it was useful to you! Remember - your best bet is to utilize the services of both hot and cold wallets, combined! This will ensure that you receive the "best of both worlds" - top-tier security, and also the ability to trade your coins on the go.
Do remember to also check out our list of the best cryptocurrency exchanges, and also some of the best crypto wallets, overall. Cheers, best of luck with your NEO journey, and until next time!
The content published on this website is not aimed to give any kind of financial, investment, trading, or any other form of advice. BitDegree.org does not endorse or suggest you to buy, sell or hold any kind of cryptocurrency. Before making financial investment decisions, do consult your financial advisor.
Leave your honest Best NEO Wallet review
Leave your genuine opinion & help thousands of people to choose the best crypto wallet. All reviews, either positive or negative, are accepted as long as they're honest. We do not publish biased reviews or spam. So if you want to share your experience, opinion or give advice - the scene is yours!
TOP3 Most Popular Coupon Codes