Margin trading has become increasingly popular among cryptocurrency traders over the past years. However, this can be a confusing topic, so I'll guide you in the right direction by explaining what margin trading is and covering the best crypto margin trading exchanges out there.
By leveraging borrowed funds to open larger positions, traders can increase their potential profits – but with greater potential rewards also come greater risks, especially if you don't get yourself informed about the best crypto margin trading platforms available.
Undoubtedly, we're all familiar with the giants of the crypto space, such as Binance, KuCoin, and Huobi, among others. However, with numerous factors to consider when investing your hard-earned money, I'm here to assist you in analyzing the top exchanges that offer margin trading.
In this article, I've compiled a list of the best crypto margin trading exchanges available today. Whether you're a seasoned trader or just starting out, these platforms offer all features that will help you succeed. So, let's dive in and explore your options for maximizing your trading potential with these top-rated exchanges.
To help you find the best crypto margin trading platform, I've researched and reviewed the following cryptocurrency exchanges:
Without further ado, let's get onto it!
Best Crypto Margin Trading Exchanges: What is Crypto Margin Trading?
Knowing the best crypto margin trading exchanges is an important part of the process, but you also need to understand how margin trading works before starting this adventure.
In summary, crypto margin trading is a way to buy or sell cryptocurrencies using borrowed funds. Unlike spot trading, which requires traders to pay the full amount from their own pocket, margin trading allows traders to open a position with borrowed funds.
To get started with margin trading, you need to understand the key concepts of leverage, margin, collateral, and liquidation. Only after that should you look into the best crypto margin trading platforms available.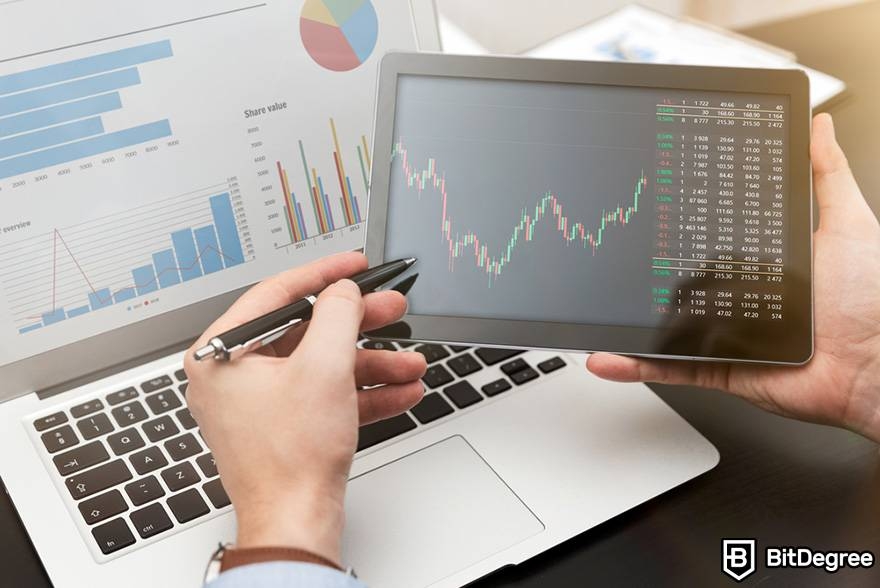 Before jumping to these terms it's important to note that margin trading is often mixed up with leverage trading. Despite the fact that these two concepts are linked, they do not mean the same thing. You see, leverage trading is an umbrella term for margin trading, futures trading, and leveraged tokens.
So, for what it's worth, you ought to see margin trading as a type of leverage trading rather than as a synonym for it.
Now, the word leverage itself refers to the amount of borrowed funds used to pay for a trade. It varies between exchanges, cryptocurrencies, pairs, and trading platforms. There are many different ratios of leverage, including 5x (1:5), 25x (1:25), 125x (1:125), and so forth. The leverage ratio tells you how many times your initial capital will be increased.
For example, if a trader wants to buy $500 worth of Bitcoin with 5x leverage, they only need to pay $100, while the remaining $400 is borrowed.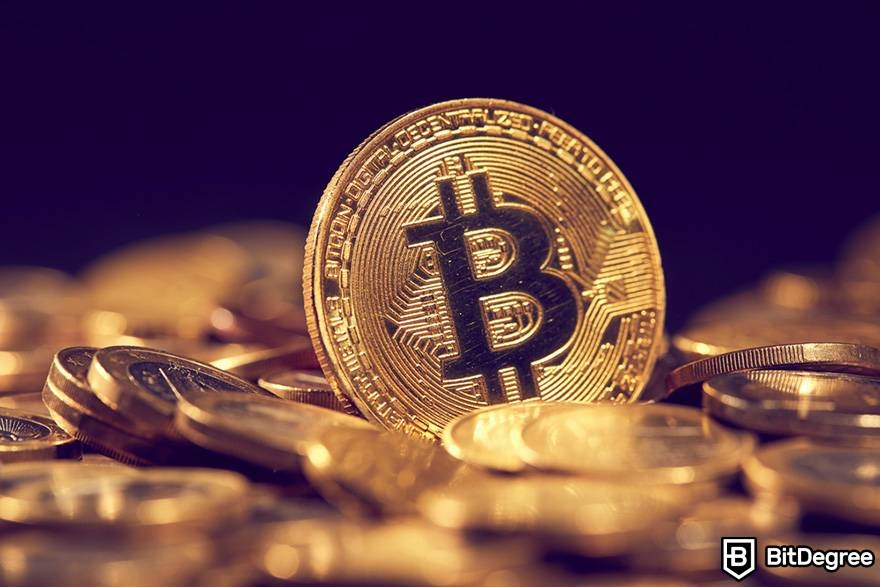 Moreover, margin refers to the amount of funds a trader needs to maintain in their account to keep their position open. The margin requirement is set by the exchange or trading platform. If the equity level drops below the margin requirement, the trader receives a margin call and needs to sell some (or all) of their positions or add more funds to their account.
Furthermore, collateral refers to the assets in a trader's account that serve as security for the borrowed funds. If the trader cannot meet a margin call, the exchange or trading platform can sell the assets in the account to pay down the loan.
Lastly, note that there are two main types of margin trading: cross margin and isolated margin. Cross margin allows traders to share margin balances across different positions, while isolated margin is the margin assigned to a single position and, thus, cannot be shared.
So, now that we've covered the basics of crypto margin trading, you might be eager to get started. If so, you'll need to find a reputable exchange that offers margin trading. Below are some of the best crypto margin trading exchanges. After you explore your options, you'll be able to begin your margin trading journey in no time!