With the cryptocurrency market being as thriving as never before, more and more people are looking for the best possible ways of how to keep up with the market trends "on the go". Hence, today, we'll be checking out the top 6 best crypto apps, and why you should consider using them!
Namely, the 6 apps that we'll be talking about are going to be crypto exchange applications. If you saw our article on the best cryptocurrency exchanges, most of these names are likely to be familiar to you! Being the "best exchange" doesn't necessarily mean having the best app, though - that's why the lists might differ.
Finally, once we get the best mobile crypto exchange apps out of the way, I'll also tell you about a few other useful applications that you could use to explore the crypto world. The exchange apps that we'll be talking about are:
Best Crypto App: The Importance of Being Able to Access Your Assets "On the Go"
Before we go ahead and jump into the list of the best crypto apps out there, let us first discuss the importance of finding such apps, and utilizing them to their full extent, especially nowadays.
So - it's probably no secret to you that, with time, the whole entire world is slowly turning towards a more mobile-oriented usage of the internet. No matter what it is that you need to do - trade cryptocurrencies or read the news -, chances are that you're going to do it on your phone, more often than on your computer.
Phones are easily-accessible, you can scroll and switch between tabs much faster, and they allow you to do whatever it is that you need to do on the go. This final point is probably the most important one, as far as the best cryptocurrency exchange apps are concerned.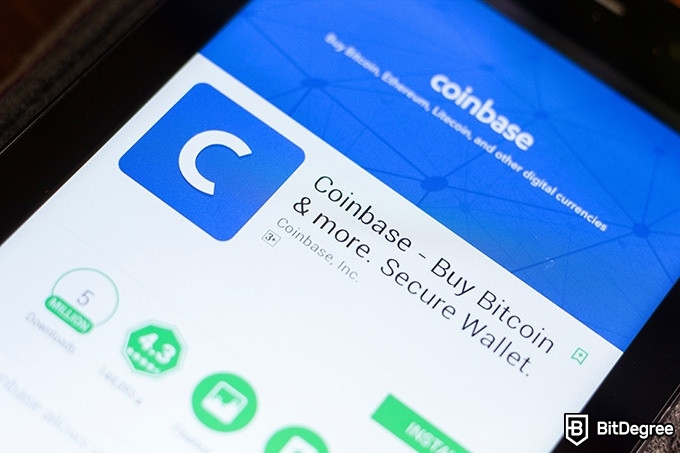 You see, if you've spent some time in the crypto world, I probably don't need to tell you just how unpredictable it can be. Price swings of 20-30% are very common, and don't even make traders bat an eye. Naturally, as you can probably imagine, these swings don't take up long periods of time, either - they tend to happen over days, if not hours!
If you're a long-term crypto hodler, then this might not be an issue for you. However, if you're an active trader, it certainly will - you can probably see where I'm going with this, right?
In short, if you want to keep up with the market, and be able to react to the aforementioned price swings accordingly, you're are surely going to want to utilize the services of the best crypto apps out there.
No matter if you're in a meeting, on a plane, out for a walk, or even taking a bath - if you use one of the best mobile cryptocurrency exchange apps, you can be sure that, whenever something happens on the market, you won't need to put yourself in a situation where you'd need access to your PC or laptop - a mobile device will do just fine.
On top of the speed parameter, there is also the aspect of convenience, too.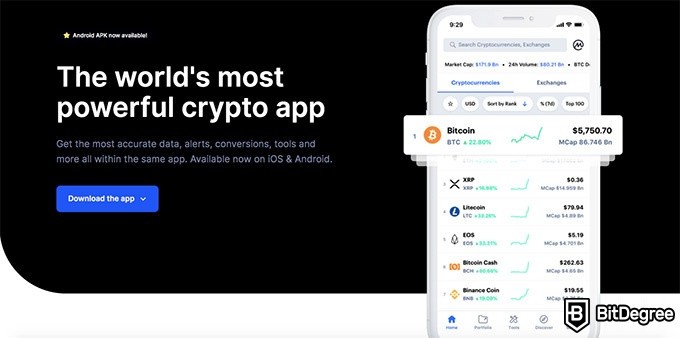 You see, finding and using the best app to buy cryptocurrency is simply super-convenient. All of your actions can be done in a matter of a few clicks - no matter if you want to buy, sell, trade, or do anything else. Since every minute is crucial when trading cryptos, this is a very welcome aspect.
So, in short, it's safe to say that, when it comes to this year and beyond, crypto apps should be on your radar. With that out of the way, however, let's not waste any time and move on to the actual top 6 of the best crypto apps on the current market.