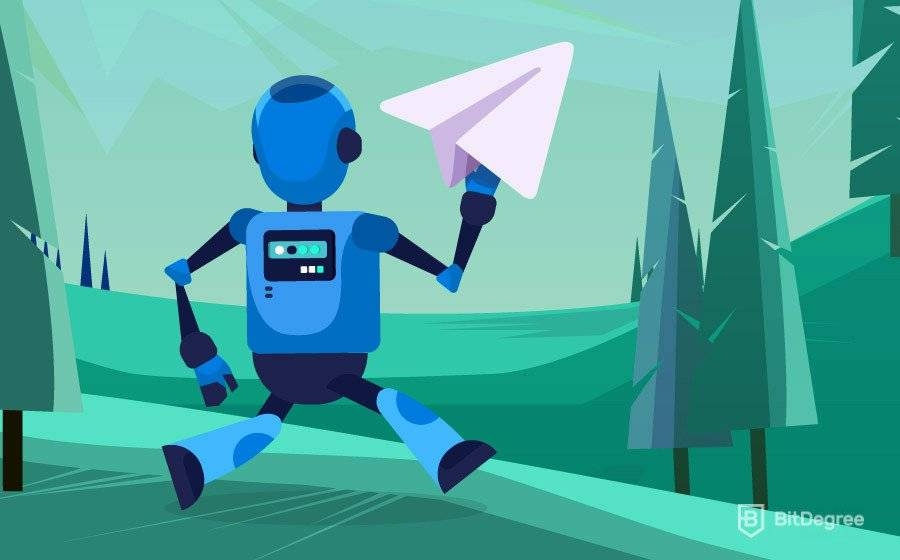 Telegram bots are AI-inspired apps that can serve many functions: send relevant information about the weather or useful news articles, schedule reminders, play tunes, create to-do lists, and so much more. If you want to learn how to program telegram bots, head to edX, and look for courses!
Such bots work in Telegram, a popular instant messaging application used by millions of people worldwide.
The security of Telegram is tight: users can enable end-to-end encryption and communicate through Secret Chats. This feature is not the only attractive aspect: bots are becoming increasingly popular as the third-party applications to run in the Telegram environment.
Furthermore, thanks to the Telegram bot API, you can easily create bots, promote them or generate them to make your instant messaging more convenient. This course on making a Telegram bot in Python is a perfect place to start learning how to make bots come alive.
What is a Telegram bot?
Bots started to emerge after Telegram announced a new Telegram bot API in 2015. It allows third parties to create bots that will use this messaging application as their main interface. The Telegram bots list is long: many developers have experimented with the provided API to generate unique bots for various purposes.
Latest DataCamp Coupon Found:
EXCLUSIVE 25% OFF
On DataCamp Subscriptions
Follow the Datacamp promo code link & get an exclusive 25% OFF Datacamp subscriptions. Act now while the offer is still available!
Expiration date : 12/12/2023
2,765 People Used
Only 35 Left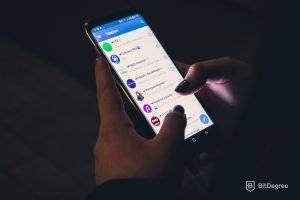 In short, Telegram bots are applications set to perform specific functions, follow instructions, and interact with users. Bots run inside the Telegram environment and do not require an additional installation procedure.
By using bots, people can enhance the functionality of Telegram. For instance, you can send daily notifications to your friends, set reminders for yourself, translate messages, receive weather alerts, play games, and so much more.
All you need to do is embed a bot into your chat or channel. How can you do this? The procedure is very similar to adding a friend to your conversation and takes only a few seconds.
You can easily find bots by clicking the Telegram Search and typing in a specific name of a bot. Usually, creators of bots introduce their products and how they work.
Security of Telegram Bots: They Compromise Encryption?
While Telegram provides flexibility and high-security measures, including the steel-like encryption, specialists worry whether Telegram bots follow the same pattern.
As it turns out, they do not. When you add a bot, it does not use the standard encryption that this instant messaging app follows. Therefore, chats and channels that embed bots become easier to intercept.
Specialists revealed that bots do not follow the standard MTProto protocol, which is the standard for encrypting messages in Telegram. Instead, they use TLS (Transport Layer Security) protocol applied in HTTPS web encryption.
Therefore, when you add bots into chats, you are unknowingly weakening the encryption of your messages.
Therefore, it might be best to steer clear of Telegram bots if you need to guarantee 100% security in your chats. However, if you still feel like adding a bot to use new functions while messaging, you are free to consider the following options.
Gamee
Gamee is one of the best Telegram bots, letting people play games, challenge their friends, and compare scores. Users can start playing by directly interacting with the bot or by activating it in a chat. Simply type in @gamee or @gamebot and start browsing to find a game to play.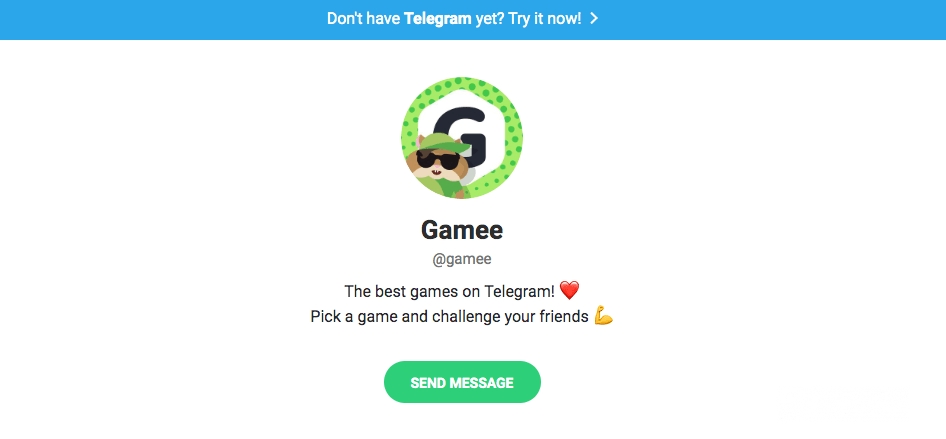 One of the best features is that you will be able to compete with your friends and review high scores. Additionally, owners of Telegram insists that creating games for their instant messaging app is extremely easy and fast. For instance, creating some arcade or puzzle games can take only several hours.
Spotybot
Spotybot is one of the Telegram bots that let you listen to music available in this instant messaging application. You can share songs and lyrics with your friends as well.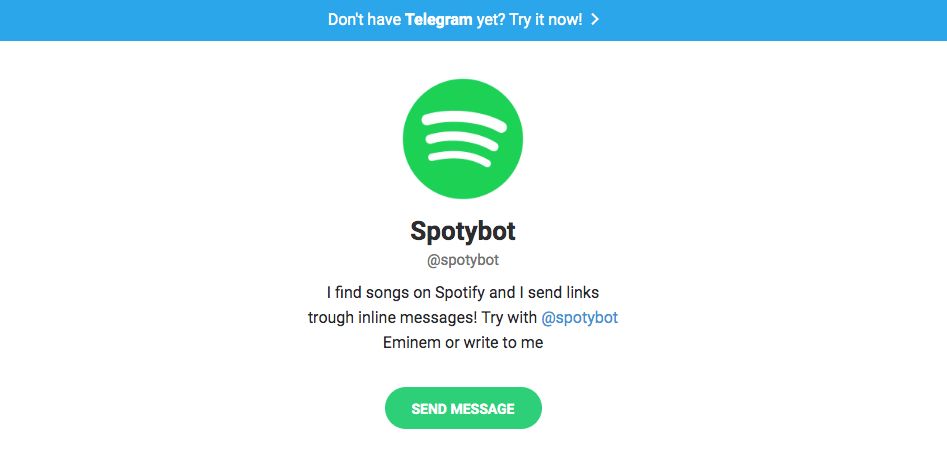 There are many similar bots that you can choose from, but this bot is one of the most popular music-related applications.
Bots for setting reminders and alerts
Alert bot is a program for setting alerts or notifications to your Telegram account, a specific chat, or a group. Users praise it for being a quick and easy solution for setting reminders.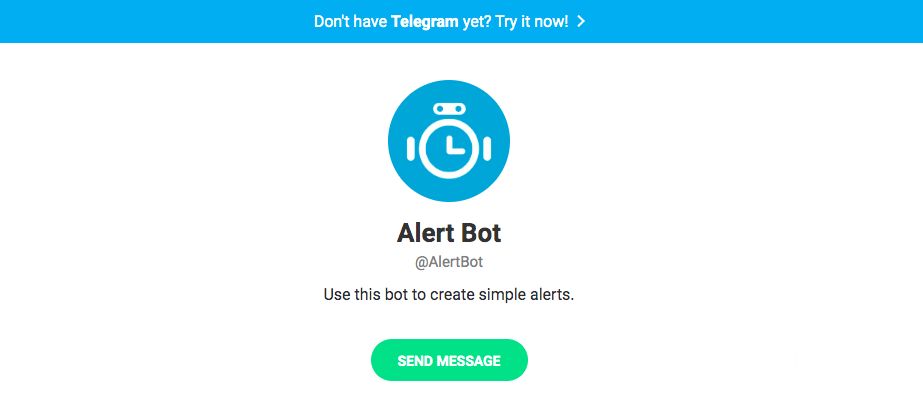 Skeddy bot is an excellent option for setting reminders and keeping your notes organized. You can indicate the purpose of the reminder: for instance, text Ashley in 30 minutes.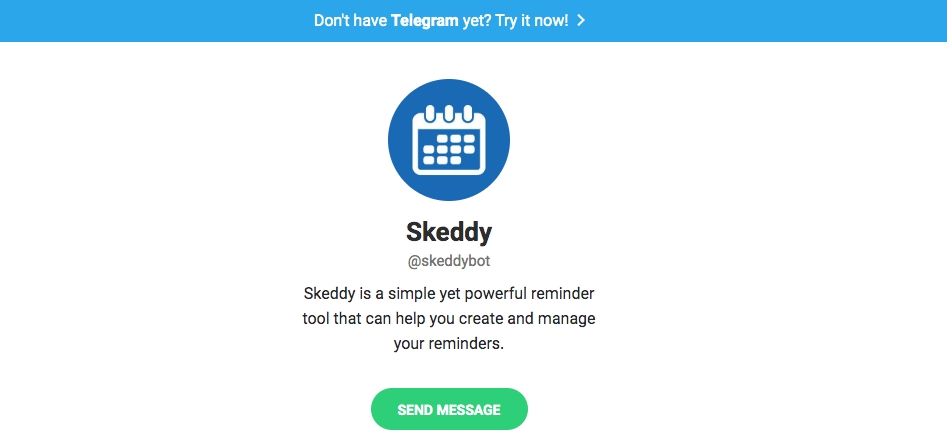 For forgetful people, this bot can guarantee that they will always be on top of their schedules.
Gif Bot
The Telegram gif bot lets you use the inline method to add gifs to chats. For instance, you can type @gif this is fine and pick one from the generated selection of gifs.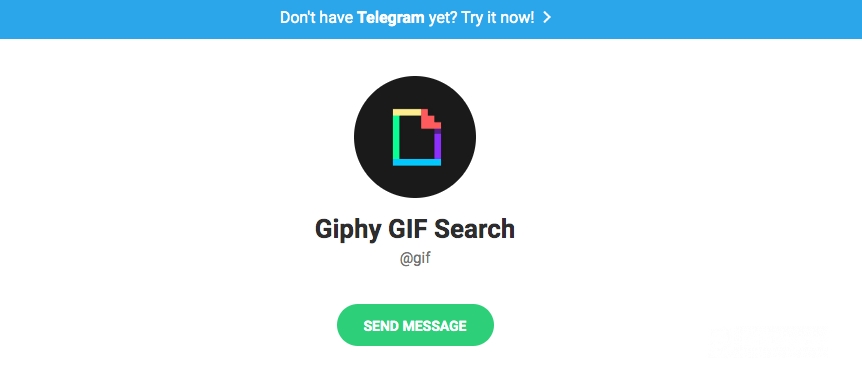 Tap on the gif you want to send, and the gif will immediately appear in the chat.
Yandex.Translate
Yandex.Translate is one of the best Telegram chat bots for translating messages to other languages. If you are chatting with people from different countries and find it challenging to communicate with them, you can ask Yandex.Translate to translate it instead.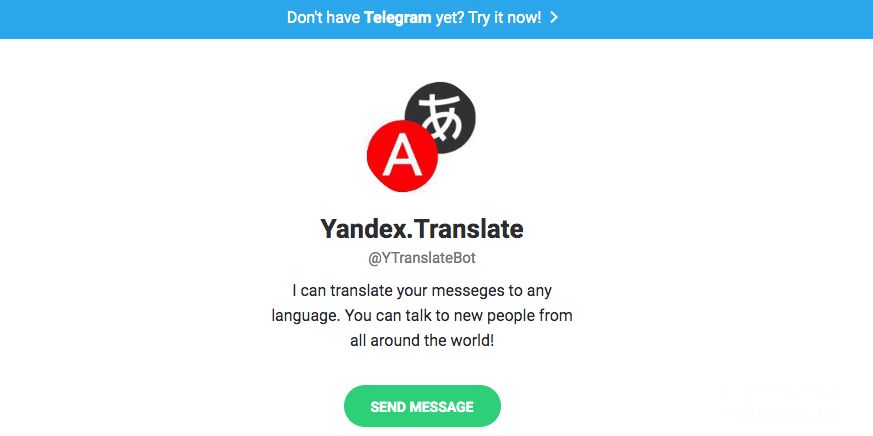 Of course, the quality might not always be top-notch, but machine translation has greatly improved over the years.
MoviesTracker bot
The MoviesTracker bot is an application for finding information about movies directly from IMDB.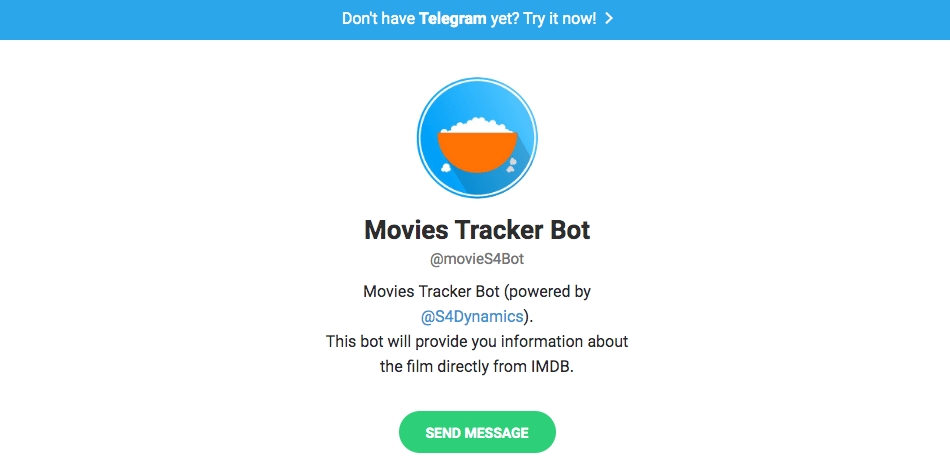 All you will need to do is type in the title of the film, and the related content will be presented to you in the Telegram interface.
GitHub bot
The GitHub bot is an application designed for managing notifications from Github directly from the interface of Telegram. You can post comments on issues as well.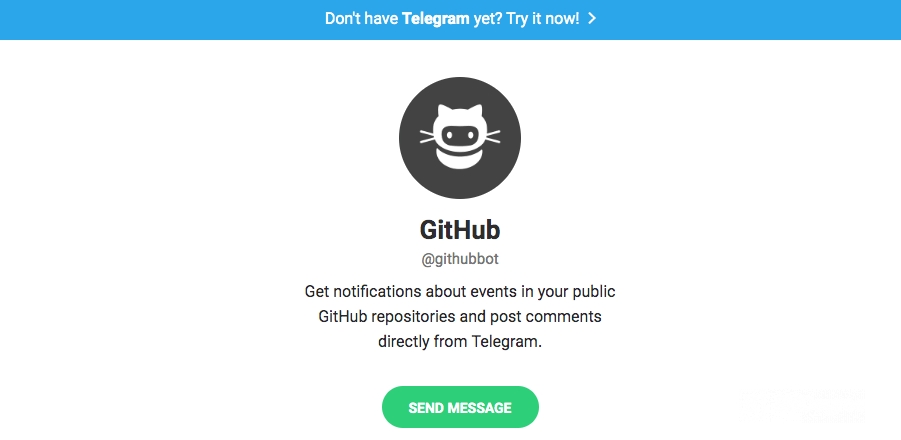 However, our brief investigation of this bot concluded that it still has many bugs and make unnecessary complications to the way you handle GitHub content. However, it is a decent bot, but new features could improve it significantly.
Otouto
The Otouto is one of the Telegram bots with many functions. The program lets you search for content such as images, videos, articles, and maps.
Furthermore, it contains features that let you translate text.
LittleGuardian Bot
The LittleGuardian bot is a program that protects Telegram users from getting inappropriate or malware-ridden content through this messaging app. Therefore, this bot guarantees that you won't receive spam or dangerous files aiming to infect you with viruses.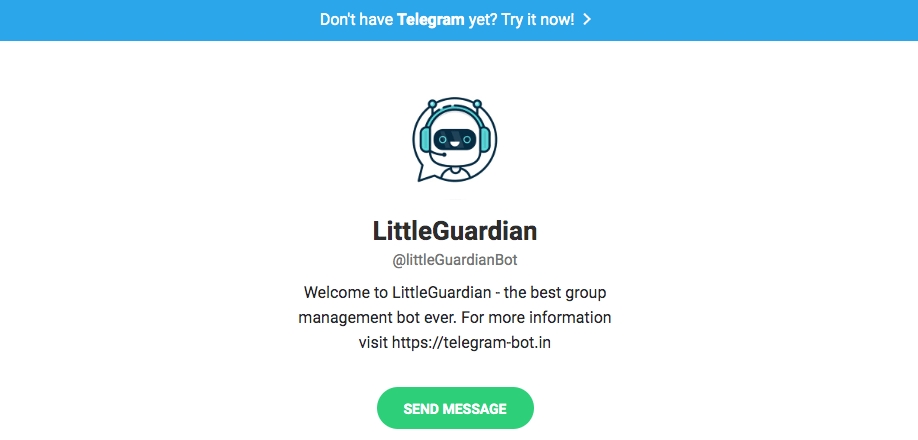 Additionally, the creators of LittleGuardian bot are actively fixing issues and releasing new updates to improve their product.
VoteBot
The VoteBot is one of the Telegram bots that let you create polls and use them in channels or chats.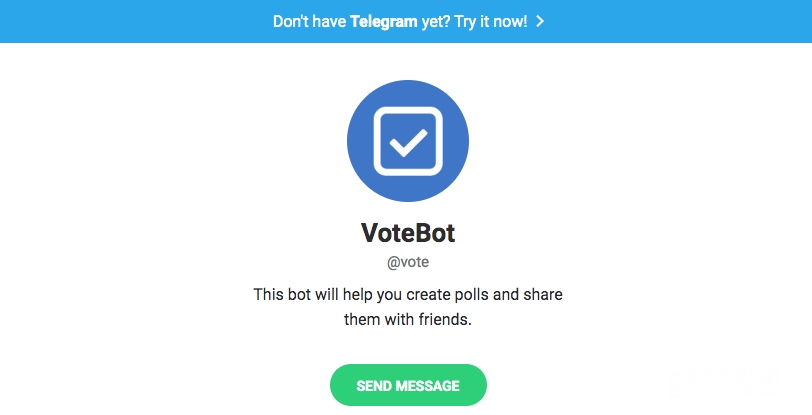 You will create the survey by communicating with the bot through a sequence of prepared questions. Then, you will need to open the conversation, type @vote, and select the poll you want to insert.
MetricsBot
The MetricsBot is an application for receiving information from Google Analytics directly into the Telegram environment.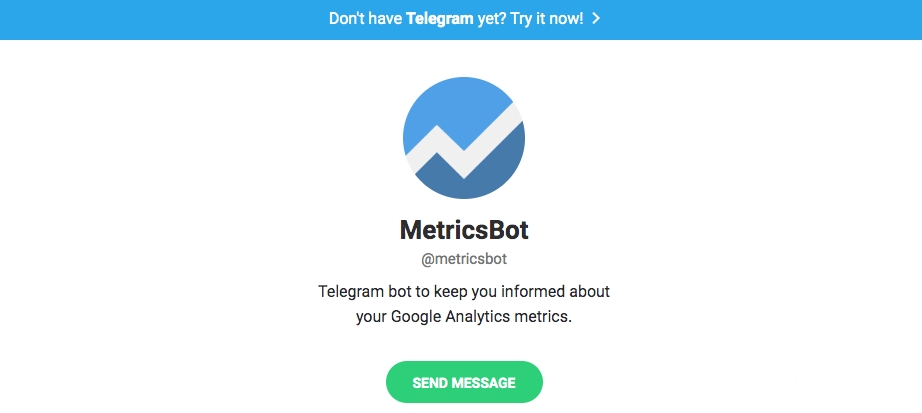 This bot is great for keeping track of your website or when you want to share information with your colleagues.
invokeGeekBot
For IT specialists, it is important to receive the latest job offerings to increase their chances of ending the job hunt. invokeGeekBot is here to serve information about the latest IT job offers. Additionally, the app provides frequent and daily career tips.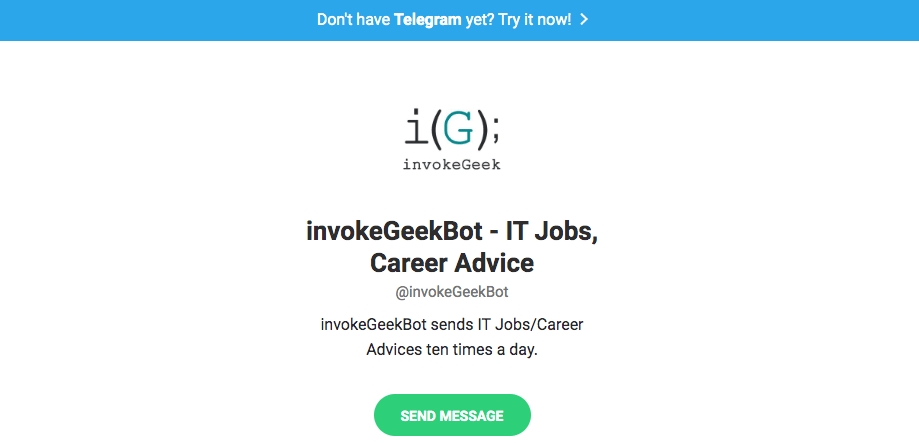 So, if career tips are what you're interested in, this bot is for you!
Voicy Bot
The Voicy bot is an application that converts audio messages to texts. Therefore, you can easily send messages that would take too long to write.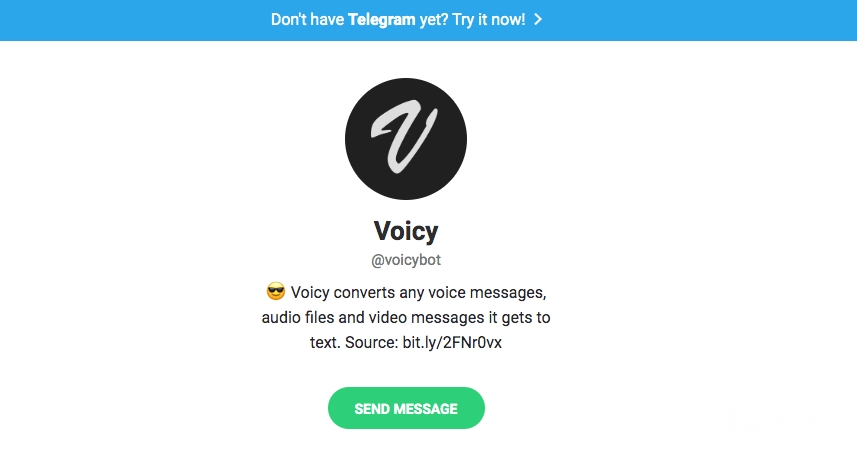 Additionally, since Telegram prevents bots from downloading files bigger than 20 megabytes, the creators of Voicy added voice-recognition to their main website.
Shieldy bot
The Shieldy bot is one of the Telegram bots that aim to protect users from spammers. When a new person joins a group, the Shieldy bot will require him/her to perform an action.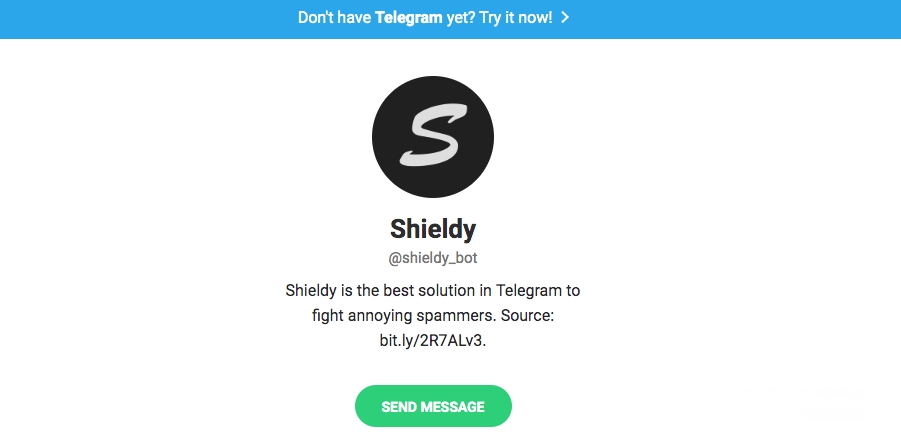 If they cannot prove their legitimacy, the bot automatically kicks them out.
Conclusion
All in all, Telegram bots help you implement many tasks without ever leaving the environment of this messaging app. The integration of a multitude of functions is an excellent feature, but we cannot ignore the potential security risks arising from the use of bots.
The suggested security issues in the way Telegram embeds bots can compromise the encryption of your messages. There are times in life when you need to set your priorities straight: should I guarantee proper encryption or send many gifs of cats rolling around?
However, creators of Telegram indicate the potential danger from bots as a one-time-thing. The bot in question had some flaws on its own.
Nevertheless, this left the online community baffled whether using Telegram chat bots is as safe as they make it out to be. After all, Telegram does not create bots (with some exceptions, of course), third-parties do. Therefore, it is better to be more critical when it comes to downloading applications from unknown sources.
If these bots don't satisfy your needs, you can become a bot creator yourself. To do that, you have to learn programming languages. Now, head to edX and start learning and you'll be creating telegram bots in no time!
Leave your honest feedback
Leave your genuine opinion & help thousands of people to choose the best online learning platform. All feedback, either positive or negative, are accepted as long as they're honest. We do not publish biased feedback or spam. So if you want to share your experience, opinion or give advice - the scene is yours!