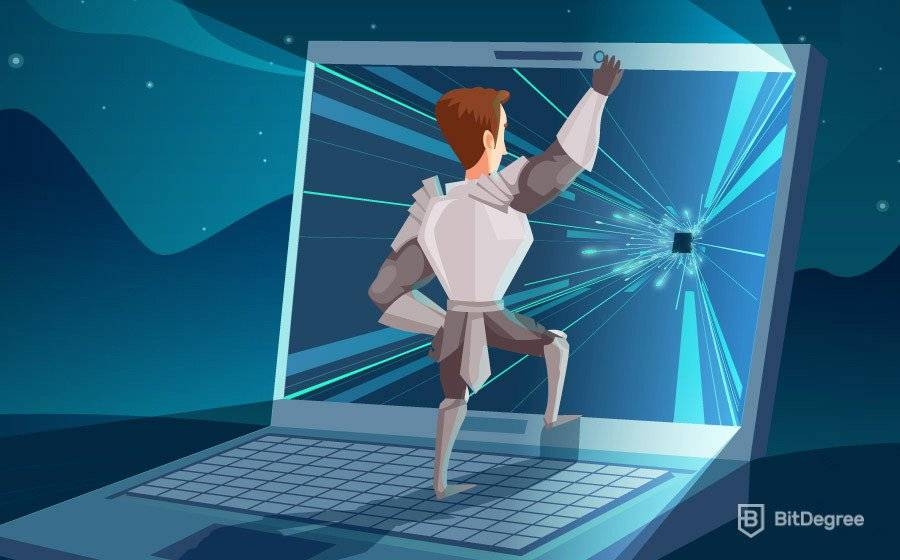 The information technology has peaked to new heights and that only means that the protection of our home and work-related computers has to improve just the same. The threats of the internet can come in various forms - viruses, spyware, and malicious files that are created by hackers. Choosing the best internet security to protect your personal information might be overwhelming when you are not a computer science expert yourself.
The internet is a dangerous place that will consume anyone who is not willing to set a defensive system around his actions. It is important to mark out that internet security is a branch of the whole computer security thing and it only deals only with the menaces that are internet-based. The main threats can be described as unauthorized access to the users' computer and his account on different websites. It can be anything, starting from the email account and finishing at the bank records. One of the most dangerous thefts on the internet is the identity one. When the user's identity is stolen on the internet along with all of the user's personal information, it can cause harm to heights like never seen before.
Generally, internet security encompasses browser security, the security of data entered through a world-wide-web form, and overall authentication of data used via the internet. The best internet security is becoming one of the biggest priorities for everyone, from individuals to the biggest business and governmental institutions.
The Importance of Internet Security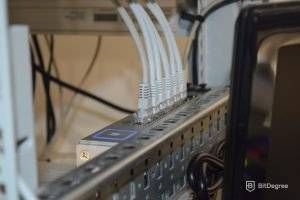 Latest Udacity Coupon Found:
SAVE 75%
Udacity Black Friday Offer
The best time to save on Udacity courses is now - follow this coupon to access 75% Udacity Black Friday discount on all courses & enjoy top-quality learning for less!
Expiration date : 10/02/2023
3,176 People Used
Only 97 Left
While the internet has made a ground-breaking revolution in almost every aspect of modern-day life, its services come along with menaces that in some cases can out-scale the advantages of the internet. As already mentioned slightly above, it is relatively easy to become the main character in the fraud or a scam story on the worldwide web. Let's escalate the main threats that await for their victims.
Identity Theft

While the cyberspace can be one of the best places to buy, sell and exchange goods on the scale of the whole world, it is also the worst place to irresponsibly places your credit card or ID information. It is vital to check the marketplaces before placing sensitive information into them. The scammers can easily set-up websites to collect careless people's security codes and passwords who do not use the best internet security software in 2023 to protect it. Having your personal information belonging, the fraudsters can make charges and purchases, take out loans, and receive other benefits that might the victims' life miserable in the upcoming future. It will take a lot of time to recover from identity theft and will require a lot of resources.

Confidentiality breaches

Although this may not imply the individual internet users, it does mean a lot to various organizations. The biggest harm can be done through breaching governmental institutions and leaking confidential information to the antagonistic movement.

Personal data thefts

Once there is something uploaded to the internet servers it becomes very hard to remove it without a trace. Sensitive personal information like videos, photographs, and documents are some of the most stolen digital files. The hackers can achieve financial advantages and will be very happy to get a hold of this kind of data since it can be sold to other interested fraudsters who will use it for illicit purposes. Needless to say that this can easily be prevented by using the best internet security to shield it.

Computer damage

While the most common goal of a hacker is to achieve financial gain, the other often the goal is to disrupt the computers. Although there are not many reasons to do that for individual personal computers, damaging organizations or governmental institutions system can lead to numerous hacking possibilities and problems later.
The potential harm of internet thieves does not end with this shortlist. These are just the only mentions that users are most commonly run into.
The Best Security Software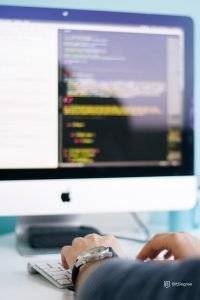 Needless to say that full protection suites on the internet might be costly, but on the other hand, the information you are trying to protect is worth a lot more While it is easy to think that you will not become a victim of a hacker, it makes you the perfect target. Many security software companies offer a limited, free version of their product but its capabilities are very limited. According to the technical reviews and posts, these are the best internet security software solutions:
Bitdefender
Bitdefender has already established itself as one of the best computer security providers and has been protecting more than 500 million users. By providing visionary security solutions, it has been a trusted figure since 2001.
Bitdefender mainly revolves around working with all kinds of sizes enterprises, government organizations, and individuals. The numbers do not lie, the company has already worked with people from more than 150 countries, has over fifteen hundred employees, and a term of nearly a thousand engineers and researchers.
What makes this cybersecurity company so innovative and special is that its long-standing mission to deliver transformative technologies to the whole world's users and institutions. The company has put a lot of resources to make it lightning-fast, and exceptionally accurate. It provides a very effective spam filter to ignore the fake and harmful information, a password manager to keep your sensitive information safe, Wi-Fi protection, and a huge range of tools to make the browsing as secure as possible.
Although Bitdefender's services are not free, they often offer discounts for its users so you can receive the best internet security at a reasonable price.
Norton
Developed by Symantec Corporation, Norton is considered to be one of the best computer security options that go beyond basic threats and protect the highest level. Norton internet security offers 100% virus removal guarantee, 25GBs of cloud backup, parental controls, identity protection, and excellent network firewall.
Android users should pay even more attention - Norton offers a feature that warns its users about applications that do not look trustworthy. It contains the biggest current source of Android malware.
According to tests that have been made by TopTenReviews, Norton achieves great results when it comes to malware detection and protection against Trojans, rootkits, enables great email spam filtering, and provides an excellent phishing protection system.
Nonetheless, the product by Symantec Corporation is among the best internet security software because of its family protection. The software can be used to keep family safe from online threats, and that is priceless when it comes to family members that do not have the computer security knowledge as you do.
One of the most valuable features of Norton Security is that it can establish a firewall that prevents hackers from entering your system or network through other software that is installed and outdated. And although the price of Norton Security products can seem costly, do not forget that it can protect over 10 devices not matter if they are PC, MAC, iOS or Android
AVG
Anti-Virus Guard is what this software's abbreviation means, and it serves its purpose. Not accidentally it is among the best internet security options. It is a top-notch protection program that offers some of the best bundles to keep your security at peak level.
While talking about its features, it is very important to notice that it includes an Internet Security program, a VPN, constant updates, and many other browser security measures. One of the major problems that people face these days is that everyone is scared to leave the webcams opened since someone could be watching on the other side. AVG solves the problem by enabling webcam monitoring and preventing such paranoic thoughts. Another key feature that is considered to be extremely treasured is safe money tools that keep your digital transactions safe at all costs. Not to mention that it provides unlimited user licenses and works on all computers and mobile devices.
One of the most impressive AVG Ultimate features is a personal firewall. Its excellent monitoring system makes sure that nothing unrequested sneaks into the computer. On the other hand, it also prevents sensitive information from leaving the computer just the same without your permission. The only problem with this competitor among the best internet security providers is that most of the users find it costly since its price averages around 60-70 euros. While it is true, it is also essential to remember that the price of a fast and properly working security system should never be seen as overpriced.
Kaspersky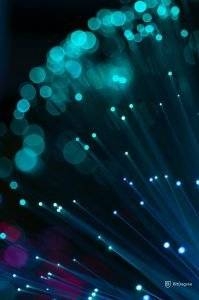 Developed by Kaspersky Lab, Kaspersky Internet Security (KIS) is a supreme antivirus tool that is considered to be very effective. Offering one of the best protection services against malware, email spam, phishing, hacking attempts, and other various breaches or data leaks. From developers at MIT, the software did a phenomenal false positive rate of 0.01% that is as near to perfection as makes no odds.
Being very effective, KIS is also very light on resources and light and is one of the faster security suites on the market. Among its many features, some of the noticeable are security scanning supplemented with fyle backup and encryption, parental controls, child security measures, and VPN for traceless browsing.
The parental control feature of Kaspersky Internet Security is considered one of its best features. It blocks inappropriate websites, filters categories that may consist of harmful information and makes cyberspace unsafe for the child to browse. A family-friendly software should be considered as one of the best internet security options.
KIS comes with a single user license and is comparable with other security suites. What makes this software so popular and loveable by its users that it offers a free version and relatively cheap premium suite.

Pros
Simplistic design (no unnecessary information)
High-quality courses (even the free ones)
Variety of features
Main Features
Nanodegree programs
Suitable for enterprises
Paid certificates of completion

Pros
Huge variety of courses
Easy to navigate
No technical issues
Main Features
Huge variety of courses
30-day refund policy
Free certificates of completion

Pros
Easy to use with a learn-by-doing approach
Offers quality content
Gamified in-browser coding experience
Main Features
Free certificates of completion
Focused on data science skills
Flexible learning timetable
Avast
The last, but not least, Avast Internet Security has surprised many researchers by its effectivity. Avast Internet Security, that belongs to the big family of security applications made by Avast company, provides efficient computer, browser security, a firewall, anti-phishing, anti-spam, and many more features.
Especially considered best for people who like to play games on a computer, Avast does a near picture-perfect job protecting your network from malware. Why it is considered to be the best internet security for gamers you ask? Well, Avast Gamer Suite enables the moment when you start a game and slows down its activity to make sure that the users get the best gaming experience without any interference. However, do not think that it completely stops working in the background, it remains the silent guardian.
Avast Internet Security uses DNS (Domain Name System) technology to make sure that you only land on legitimate webpages instead of getting lured into fake ones. The fake websites that look like the legitimate ones are created to collect users' personal information like logins and passwords and then using it for harmful purposes. Avast also offers webcam monitoring and protection, although these features do cost an extra buck.
While it offers brilliant free protection for its users, Avast shines best at its premium version
Overview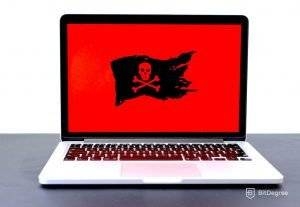 If you are new to the whole computer science thing and looking just for a simple way to protect your information and computer, do not get confused. What is important while looking for the best internet security is to know that 'antivirus' and 'internet security' are not the same thing. Antivirus offers only a basic level of protection for your system, whereas internet security expands its limits and scans files, software, monitors activity, and offers more features that are internet-based. To pick the best security software, make sure to take into account the factors whether you need it for your family, relatives or only yourself. There are many more great products, so take an in-depth look and choose the best one at the best price. If you want to learn more about cybersecurity and how to protect yourself and others on the internet, head over to BitDegree courses and tutorials!
Leave your honest feedback
Leave your genuine opinion & help thousands of people to choose the best online learning platform. All feedback, either positive or negative, are accepted as long as they're honest. We do not publish biased feedback or spam. So if you want to share your experience, opinion or give advice - the scene is yours!