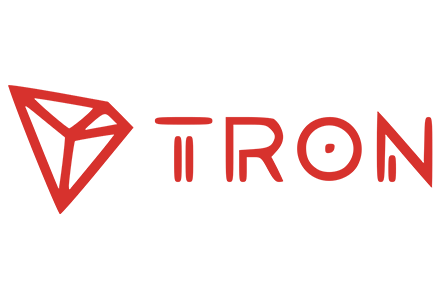 From mid-December to early January, Tron (TRX) grew over 2,000% — yes, that's 2,000% growth in just three weeks. Almost everyone's heard of Tron, but do you know exactly what it is? Or are you still asking yourself, "what is Tron coin?".
If the case is the latter, you're in the right place!
By the end of this guide, we will have covered everything you need to know to answer the question "what is Tron coin?". As well as the basics, I'll also introduce you to:
The development team;
Some potential uses;
Benefits of using the coin;
...and of course, its security.
Let's get started!
Looking for the most secure place to buy BTC? I have collected the best-rated crypto exchanges that were approved as the safest platforms for buying BTC below, so take a look.
Pros
Content-oriented platform
Decentralized
P2P principles apply
Very influential team and founders behind the project
Cons
Some negative rumours surrounding the founders
May be abused for tax evasion and insider trading
What is Tron Coin?
To fully understand what is Tron coin, we need to start from the very basics. Tron is a decentralized entertainment and content-sharing platform that uses blockchain and peer-to-peer (P2P) technology.
You can think of it as a next-generation social media outlet on which you can create and share content with anyone, anywhere in the world. Tronix is the basic unit of accounts in Tron's blockchain. It is the currency that pays you for your content, and is often referred to as its ticker symbol, 'TRX'.
People who enjoy social media, online gambling, and other forms of online entertainment, will enjoy Tron.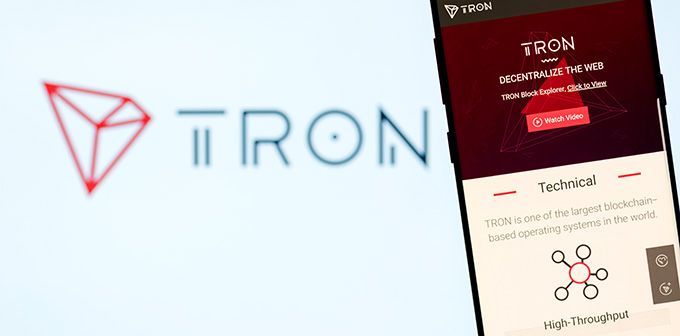 Using the Tron cryptocurrency's ecosystem, not only can you share content with other people, but you are compensated as a content creator for the content and data that you create. This model serves in direct opposition to how traditional social media companies, such as Facebook, monetize user data.
They often do it without the user knowing, reaping in the benefits for themselves. When you use Tron cryptocurrency, you are in control of your data and you will be compensated for your content.
Tron's Partnerships
TRX already has some big partnerships, such as the one with oBike. The largest bike-sharing company in Southeast Asia (oBike), based in Singapore, launched its own token, oCoin. The token was launched on Tron's network. oCoins have real-world utility, as the coins can be used to buy rides on the oBike's platform. The company enables users to earn oCoins just by choosing to ride oBikes.
Other major partnerships include the one with a semiconductor giant, Bitmain, who is a leading producer and designer of ASIC chips used for Bitcoin mining. Bitmain's Antminer S9 is one of the hottest products used in the Bitcoin mining community. So when anyone asks you what is Tron coin, don't forget to mention their huge network of partners.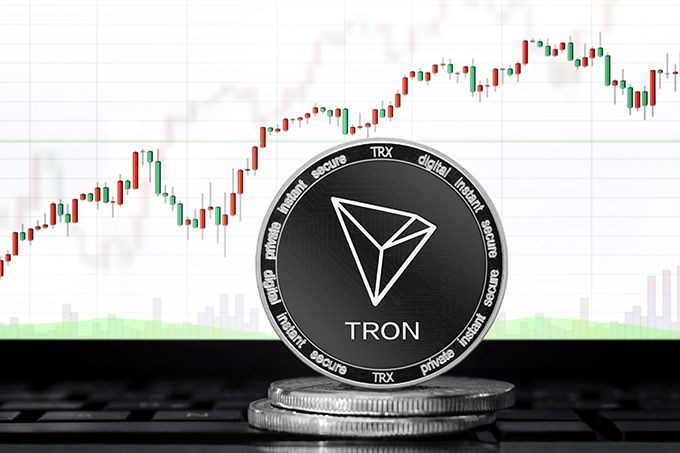 Zag- S&W, another one of Tron's partners, is a leading international law firm that focuses on commercial and corporate law. This is a promising addition, because the firm is part of the Legal 500, which has an extended network to some of the biggest companies in the world.
This partnership will offer comprehensive support in digital asset transactions, operations, risk management, and legal adaptation across jurisdictions. As Tronix is listed on more and more exchanges, the need for legal support only increases. This partnership is very strategic.
This is not a surprising move from the non-profit foundation behind Tron.
Tron Foundation
The Tron Foundation is a non-profit entity based in the Southeast Asian industrial strong-arm of Singapore. The foundation mainly engages in operating the Tron crypto network in the principles of openness, fairness, and transparency in supporting Tron's development team.
The team behind the Tron Foundation considers regulation and compliance to be the highest of values. They have approval by the Accounting and Corporate Regulatory Authority and they are under the supervision of the Company Law of Singapore.
Still wondering, what is Tron coin? Learning more about the founder, Justin Sun, will help you understand the coin better.
Justin Sun
The leader of the Tron Foundation is the young Justin Sun, who has an insanely impressive background for someone at any age, let alone, someone who is 27. To start with, he founded the Peiwo app which already has 10 million users. Justin Sun has led Peiwo to become the first live streaming app to receive cryptos. The Peiwo app is one of the leading members of the online audio content community.
Forbes listed Sun as 30 under 30 in Asia. So when someone asks you what is Tron coin or why to choose Tron coin, always keep his successful founder in mind. He is also the protégé of Jack Ma who is the founder of the Ali Baba group. Jack Ma handpicked Justin Sun to study at the prestigious Jack Ma Hupan University, which has a lower acceptance rate than Princeton.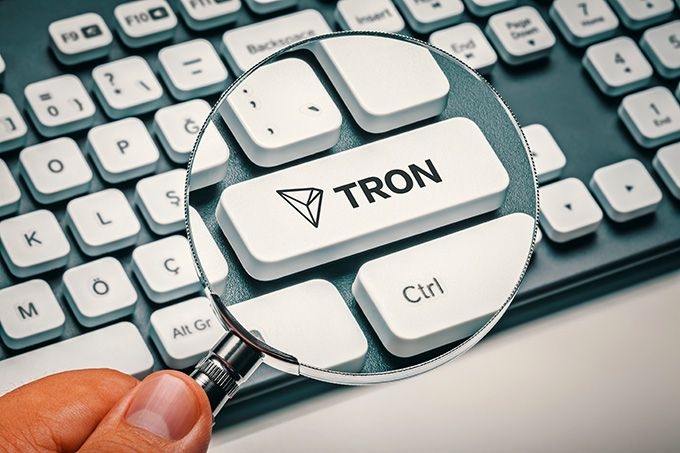 Justin Sun is also a graduate from the University of Pennsylvania. While the relationship between Ali Baba and Tron is still unclear, some of the top developers from Ali Baba are leaving Alibaba to go to Tron, which makes the issues even more clouded.
Beyond Jack Ma, Sun surrounded himself with an even wider team of all-star mentors, including Feng Li and Tim Berners-Lee. For those of you that don't know, Feng Li is an advisor of Ripple and led investment at Kucoin. Tim Berners-Lee is famous for inventing the World Wide Web.
Beyond the team, there are a growing number of key influencers in crypto that believe the TRX coin will succeed, including Hacker Noon.
How can TRON be Used?
The biggest benefit of using Tron crypto is that you are empowering artists and content creators all over the world into having ownership over the content they create.
Tron is leading a movement that some refer to as the third web. Although it sounds futuristic, the third web, or web 3.0, will enable people to use the internet as it was originally intended to be used for - as a decentralized, open network.
During the dotcom bubble, the internet had taken a turn away from its decentralized origin. Social media giants in Silicon Valley built on top of the infrastructure that was given to them and rewired it so that Tech Giants could make money from user data. Cambridge Analytica is the case and point of this system. However, in the Third Web, Tron will put the power back in the users' hands, so that they are in control of their own data.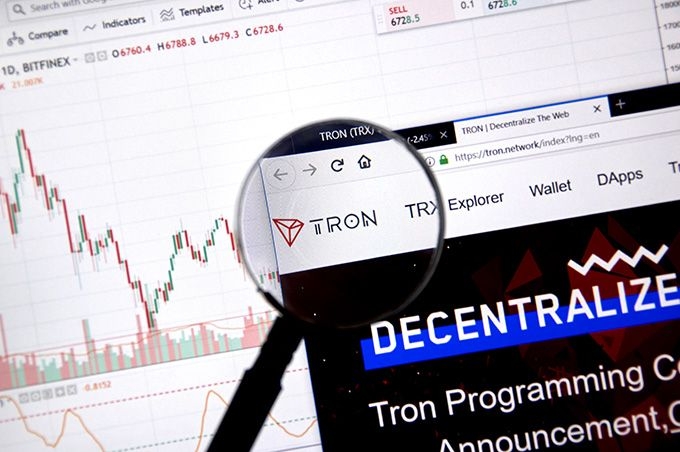 By using Tron crypto, you are leading the internet back down its original path. You are putting data back under your control where you have the choice of not disclosing or monetizing data for your own gain. So one of the answers to what is Tron coin is something that will lead the internet back to its original purpose.
From a developer's standpoint, Tron is also special because it's currently being built in a way that allows the use of any high-level language for smart contracts. This means developers in the future will be able to use whichever programming language they prefer to build on top of the open-software design.
One of the biggest products developed on Tron thus far is crypto puppies. Just after crypto kitties were first released, Tron attempted to play off the upcoming Chinese year of the dog. Tron dogs are still selling for the equivalent of $18. This is just one of many examples of successful products on the network.
Latest Binance Coupon Found:
CLAIM $600 BONUS
Exclusive $600 Binance Offer
Don't miss this limited-time deal that's only available for our readers. Follow the Binance referral code link & receive up to $600 in rewards and bonuses!
Expiration date: 27/03/2023
7,847 People Used
Only 49 Left
How do Transactions Work?
To help you fully understand what is Tron coin, I will give you a glimpse into how this coin's transactions work.
Like many other digital currencies, TRX coin transactions occur on a public ledger. On this public ledger, the history of each transaction can be traced all the way back to the first transaction. The transaction model that TRX uses is similar to the transaction model that Bitcoin uses. The only difference is that Tron has improved Bitcoin's model by providing additional security. The model TRX uses is called UTXO.
In a UTXO model, there is a basic output which is an amount of money sent to a TRX user's address alongside a set of rules that will unlock that specific set amount. The final product is an output that is called the UTXO.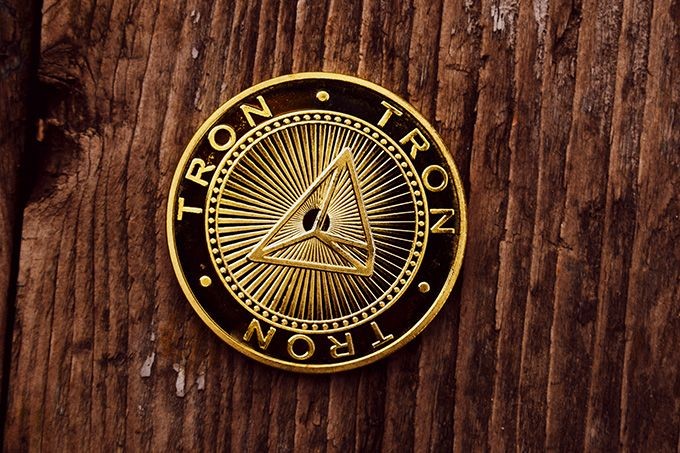 But to fully understand what is TRX, you don't really have to know too much about the UTXO model. That is more so for the developers and nerds who might know more than they should (not that there's anything wrong with that at!).
You should focus on the bigger picture, sticking to the overall utility that Tron delivers to people who want to regain control of their data and still use social media.
The Potential of TRON
Since you already have a pretty good idea about what is Tron coin, time to discuss its potential. Justin Sun's relationship with Jack Ma begs the question of whether there will be a merger or convergence of the two entities in the future. Any such news would be monumental and certainly catapult Tronix down an already well-trodden path to success.
Tron is still brand new and it is just getting started. But still, you can't be too overly optimistic.
Tron crypto may fail to grow because of the way Justin Sun handles communication, which at times has angered investors. Sun has the reputation to deliver updates that simply announce that a big announcement will be announced in the future, which is understandably quite frustrating. People also view Sun as being too youthful and perhaps too naive to run a blockchain that has the magnitude of Tron.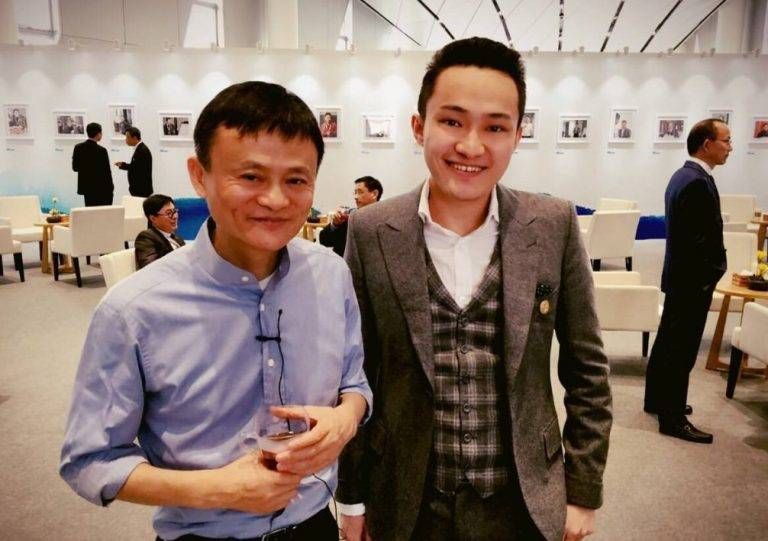 Other negative shots to Tron and Justin Sun's reputation surfaced in early 2018 when news circulated about Tron using some of Ethereum's code and violating Ethereum's copyright license. This has since been corrected. Around the same time, there were also rumors regarding Justin Sun cashing out $1.2 billion worth of his own coins. This turned out to be a false rumor, too.
Some consider that string of mudslinging as a FUD campaign in an attempt to destroy Justin Sun's reputation. Sun's reputation often comes under fire when people ask, "what is Tron coin?". Regardless, the coin is only at year one of a road map that spans all the way until 2023. In other words, it's still very early days for Tron, so news like this will vanish in time.
Look at Jed McCaleb from Stellar. People forgot all about Mt. Gox when news about the Stellar partnership with IBM surfaced. Again, it's early days for Tron.
Is TRON Secure?
If you are using Tron's platform, the reputation around it has been pretty good thus far. The budget seems to prioritize security, which I can gather from Tron's recent hire of a highly-demanded security engineer, Jorge Guo. He has received acknowledgment for his work from the likes of Google, Qualcomm, Huawei.
Guo will handle all research and development for Tron's security. He helps answer security-centered questions related to the topic, "what is Tron coin?".
When it comes to holding TRX itself, you just have to be smart.
Like holding a secure passcode, you need to treat however you store your coins very sensitively. You can choose to store the coins in a wallet, like the Ledger Nano X, but if you use a wallet like that, be sure to write down your private key. If you don't write down your private key, you can lose your coins forever.
Since cryptocurrency is decentralized, many wallets do not store your information at all. They do not have backups of your username and password. You cannot have an email sent to you to reset your password if you forgot it. You need to have the private key you are given access to when you signup. That's it. That's the only way to get into your account.
The same can be said about buying Tron coins, too. You should always choose a reliable cryptocurrency exchange platform (or a trustworthy payment middleman), and make sure that all of the security measures are in-check - only by doing so can you remain assured that no harm will come to your funds and assets in the purchasing process, and afterwards.
Just like any other digital asset, Tron can be exploited, and its security can be breached. That is a risk that you have to take in the age of digitization. You can follow basic security techniques like securing your private keys using a hardware wallet. Such techniques will increase your ability to protect your assets.
However, maybe you are your own biggest enemy when it comes to abusing TRX. Like other digital currencies, you can use it to do some pretty illegal stuff when it comes to tax evasion or illegal trading (although it should be known that Justin Sun's TRX will be locked until 2023, so he cannot touch his supply like c-suite executives on Wall Street).
How can it be Abused?
Like many other coins or really just assets in general, TRX can be used for the likes of hiding money or tax evasion. As a matter of fact, up to 36% of Bitcoin owners plan to commit tax fraud this year, according to an article by the Motley Fool.
As regulation on cryptocurrencies increases, there is less room for criminals to use cryptocurrency illegally. Concepts such as KYC (Know Your Customer) are becoming more prominent to identify and verify people using digital currency. KYC is good for the identification of asset owners, but in a way, KYC also benefits the owners themselves by reassuring them of the legitimacy of the platform they are using.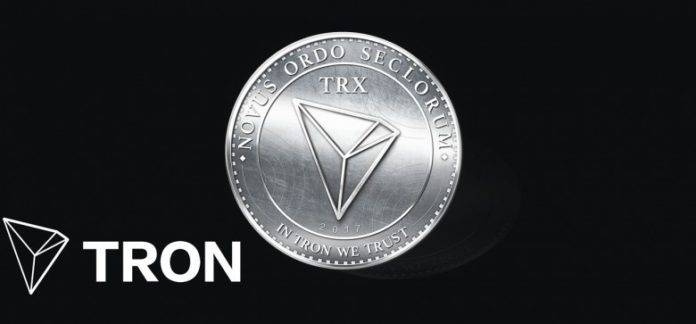 Insider trading can also take place with Tron just like it may occur for any other coin. Suspicion of insider trading is rampant in crypto. No unusual rumors concerning Tron and insider trading have surfaced barring the debunked rumor concerning Justin Sun taking a billion USD worth of TRX for himself.
Sun taking money for himself should not lead you to believe that Tron is a bad coin if you're still trying to answer the question "what is Tron coin", though.
Across aspects through and through, TRX coin is solid. The technology and the personnel behind Tron come with little concern. The team is slowly being built with developers from Alibaba and other tech giants. Justin Sun is young, but that just means he is of the same generation that cryptocurrency is — he understands a youthful audience. This coin is definitely worth watching.

Did you know?
Conclusion
With an energetic young leader in Justin Sun, this coin is going places. The founder is one of the most well-connected people in crypto. The fact that he can call Jack Ma, the founder of the Ali Baba Group, as well as the founder of the World Wide Web, members of his inner circle shows how powerful he really is. Think of Justin Sun's network when you answer the question "what is Tron coin?".
Have you ever heard the quote "show me who you surround yourself with, and I'll show you who you are"? This quote applies to business mentorships, too. Justin Sun's first-degree network, as well as his vision for the future of Tron, are powerful assets. This project is still very new, and I am terrifically excited to see what the future holds for Tron!
Now, if you've come to the conclusion that you'd like to purchase yourself some Tron coins, you should note that this should be done only on trustworthy cryptocurrency exchanges. For example, Binance is one such exchange - buying Tron here would look a little something like this:
Register and verify your identity on Binance;
Set up your account;
Choose how many Tron coins you'd like to buy;
Choose the desired buying method;
Make the purchase!
Alternatively...
If you're not keen on buying Tron coins from a cryptocurrency exchange, you could actually purchase it via Simplex - a payment processing company. This way, you'll be able to buy your Tron coins with a credit or debit card, and be sure that your payment is secure and fast, too.
Also, don't forget to find a wallet to store your Tron coins in. Many users recommend the Ledger Nano X - it's surely one of the most secure cryptocurrency wallets out there!
The content published on this website is not aimed to give any kind of financial, investment, trading, or any other form of advice. BitDegree.org does not endorse or suggest you to buy, sell or hold any kind of cryptocurrency. Before making financial investment decisions, do consult your financial advisor.
Leave your honest Tron review
Leave your genuine opinion & help thousands of people to choose the best crypto exchange. All reviews, either positive or negative, are accepted as long as they're honest. We do not publish biased reviews or spam. So if you want to share your experience, opinion or give advice - the scene is yours!