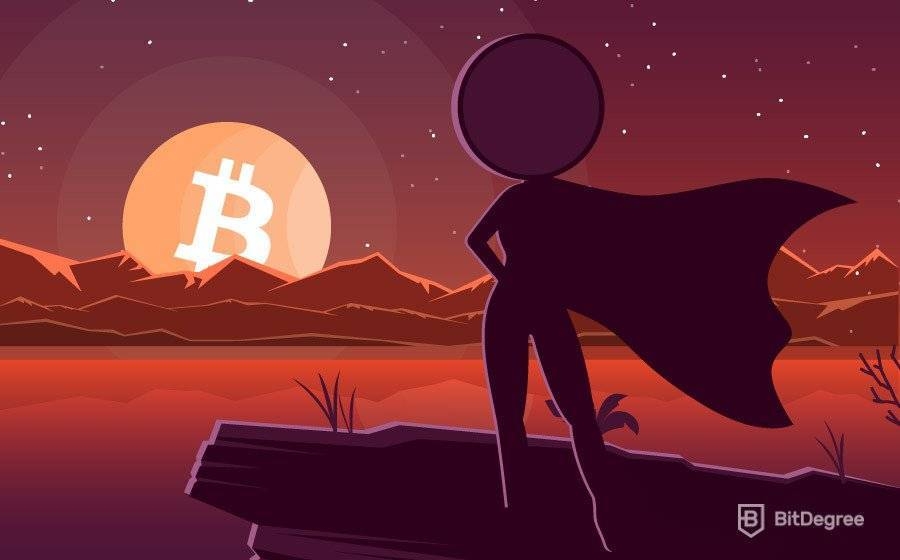 With the cryptocurrency world gaining more and more mainstream attention, it is just natural that a lot of people take interest in this topic. Bitcoin has been the staple for cryptocurrencies for the longest time now - its "rise to fame" story has been a subject for speculation for many years. But naturally, as time goes on, people start wondering - what is the next Bitcoin? Or in other words - what is the next big cryptocurrency?
Those are the exact questions that I will try to answer in this tutorial. We'll talk about Bitcoin's "coming of age", it's price fluctuations and try to form clear guidelines for what should happen that the next big cryptocurrency was to emerge.
After that, we'll talk about the three main contenders to become the next big thing - we'll analyze their stories and growth, and see if we can find a clear answer to the question - what is the next Bitcoin.

Did you know?
Want to get smarter & wealthier with crypto?
Subscribe - We publish new crypto explainer videos every week!
What is Balancer in Crypto? Beginner Friendly BAL Explainer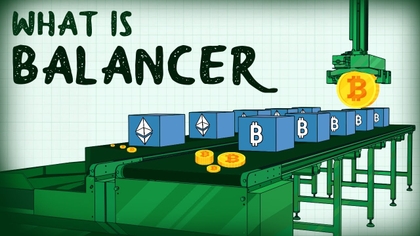 Shortened Bitcoin's History
Bitcoin was first released into the general public back in 2009. Needless to say, because it was such a new and exciting concept, it quickly gained notoriety and interest.
Over the next few years, Bitcoin's price fluctuated heavily - when it managed to reach and climb over the $1 mark, it was a great day for the coin and some people considered that Bitcoin had actually "made it".
As the years went by, Bitcoin gained more and more traction. However, the big bang for the coin happened back in early 2017 - it broke down the doors of mainstream success and became so popular that it was considered to be odd to meet someone who wouldn't have at least heard of it.
At its peak, Bitcoin had almost managed to breach the $20 000 USD mark. This would have been a historical event for the coin and the cryptocurrency community in general.
However, in the second half of 2017, Bitcoin's price (and most of the other cryptocurrency prices) started crashing down. At the time of writing this guide, a unit of Bitcoin is worth around $6400. It is worth mentioning, however, that the coin's price has been slowly, but surely climbing up for the past few days.
It is important to note that Bitcoin's story has been textbook worthy. Not only because it was the first cryptocurrency of its kind, but also because there were so many speculations and market events throughout its lifespan that it has simply turned into an icon of "becoming a millionaire overnight".
Now that you know how Bitcoin came to be, let's try and figure out the main characteristics that a cryptocurrency should have to become the answer to the question "what is the next Bitcoin?".
Characteristics
So… The question is "what is the next Bitcoin?". It's a fair way of putting it, but I would probably be interested more in a question like this:
What are the characteristics of the next big cryptocurrency?
It is fair to try and guess what is the next Bitcoin by looking at the prices and the market trends (growth trends), but those are not the main aspects to be looking for.
There is a golden rule in the crypto communities around the world: if a cryptocurrency is useful, it will overcome any struggles and will continue to grow.
It is a fair assumption: if something is both scarce AND useful, people will try to acquire it. Out of the current 1600 or so cryptocurrencies that exist, there are quite a few that are flashy and pricey, yet they lack any specific usefulness. Over the years, these currencies tend to fade out and be forgotten.
For cryptocurrencies, there are a lot of factors that determine their usefulness. First of all, they would probably need to have a specific type of mission - meaning that the "useful thing that you want to happen" will happen right after you pay an amount of that cryptocurrency, without any other additional steps involved. After all, one of the determining factors of what is the next Bitcoin will be the coin's usefulness.
They should also be easily available and fast. This doesn't, however, mean that they need to be cheap - on the contrary. They should simply be available via the main marketplaces and trading sites on the internet.
One of the main features that a cryptocurrency that aims to answer the questions of "what is the next Bitcoin" should have (and one that is often failed to get mentioned in other similar guides) is a strong company and team of developers behind it.
If crypto lacks in some areas of its usage and can't keep up with the market, it's going to die off sooner or later (usually sooner). A good coin has teams of people looking out for it's well being - they manage the coin's position on the blockchain, make sure that the transaction speeds are up to par and even create and develop side projects that are related to the cryptocurrency in question.
A good and potential-possessing crypto coin should also be open source. Even though Ripple tends to be a huge exception in this, decentralized cryptocurrencies are usually the ones that come on top of centralized ones. Crypto being open-source let's other people contribute to its well being and development, which in turn can hasten the coin's rise to the top.
Now that we talked quite extensively about the main features and characteristics that a successful cryptocurrency should have, let's try and put it into a list of simplified and specific points.
A cryptocurrency will have the highest chance of being successful and becoming the answer to the question "what will be the next Bitcoin?" if it has these traits:
Is open-source;
Has a strong team of developers and investors behind it;
Has a clearly defined and achievable purpose;
Is fast and easily accessible;
Offers a service that people need;
It is transparent not only before or during the ICO but also after.
What Is The Next Bitcoin - Big Three
Now that we've covered the history of Bitcoin and some of the main features and characteristics that a successful cryptocurrency should have, let's talk about specific examples of "what is the next Bitcoin?" question's possible answers.
When you think about what is the next Bitcoin and try to google for the answer, there are usually three big names that pop up. In most cases, people want to know the answers to these three questions:
Is Litecoin next Bitcoin?
Is Ripple next Bitcoin?
Is Ethereum next Bitcoin?
Litecoin, Ripple and Ethereum - according to popular opinion, these are the three main contenders to become the next big cryptocurrency. Let's try and analyze each one of them separately and see why people think that these cryptos could be the answer to the questions "what is the next Bitcoin?".
Without going in-depth with every single cryptocurrency, I'll simply try to offer you the main reasons why people tend to think that these cryptos are the future.
Litecoin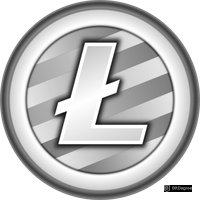 Litecoin was created and developed back in 2011. It is considered to be one of the original altcoins.
Litecoin is very popular and respected for a couple of big reasons. First of all, Litecoin is a direct spin-off of Bitcoin. The technical parameters that these two coins share are almost identical.
Having said that, Litecoin is famous for being four times faster than Bitcoin. Truth be told, this is a huge deal when it comes to transaction speeds and hash rates.
So is Litecoin the next Bitcoin simply because of this reason? Given its market presence, it is possible - but we'll just have to wait and see.
Ripple (XRP)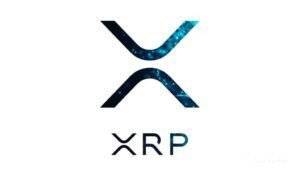 Before we start, fun fact: Ripple is the name of the company that created the coin, XRP. However, people have gotten so used to calling the coin itself Ripple, that for the sake of avoiding confusion, I'll call it Ripple, too.
Ripple is interesting in that it is the only cryptocurrency on this list that is centralized - that means that it belongs to a single company and cannot be modified or changed by third parties. You would think that this would be the downfall of this crypto, but it is often referred to as the "Bitcoin killer". Why?
Ripple is designed for daily usages, which means that it has much faster transaction speeds and much cheaper rates. Additionally, the main focus of the coin was original to be used by banks - this means that Ripple can avoid a lot of regulations and other checks that other cryptocurrencies have to go through.
Probably Ripple's biggest trait, however, is that it has a minimum price benchmark and can be exchanged into any other currency out there (fiats, gold, etc.). This allows HUGE mobility and at one point has even managed to briefly place Ripple in the #2 spot on the crypto market, right after Bitcoin.
In Ripple the next Bitcoin? It does have its pros and benefits, but ultimately it will be the market's decision.

Pros
A very well-known crypto exchange platform
More than 500 different cryptos available
Two-factor authentication
Main Features
Over than 100 different cryptocurrencies available
Strong security
Small withdrawal fees

Pros
Secure and reliable
Low fees
A good amount of fiat currencies accepted
Main Features
Reputable exchange
Multiple fiat currencies are accepted
Relatively low trading fees

Pros
Anonymous trading
Secure
Supports a variety of cryptocurrencies
Main Features
Easy to use
Low fees
Good security
Ethereum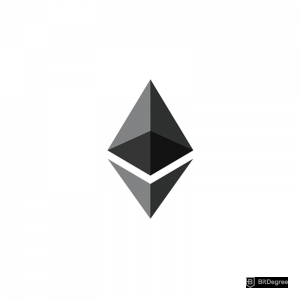 Probably the most well-known cryptocurrency on this list, Ethereum has been the biggest contender to Bitcoin for the number one spot in the market. If you were to ask someone "what is the next Bitcoin?", the most common answer would probably be Ethereum.
Why is that, though?
Well, Ethereum is considered to be superior to Bitcoin in almost every single way possible.
The main point that people bring up is that while Bitcoin is just a cryptocurrency, Ethereum is a whole ledger of technology.
Ethereum lets other Ethereum-network-based cryptocurrencies build upon and develop themselves on the network that this technology provides. In this sense, you could say that if Bitcoin was a plank, Ethereum is the house.
Having said that, is Ethereum the next Bitcoin..?
With such a list of possible contenders, only time will tell.
Conclusion
As you've probably noticed, there are a lot of cryptocurrencies that aim to become the answer to the question - what is the next Bitcoin?
Bitcoin has a very interesting history. From its very inception, the coin was already considered by many to be the "evolution of currencies". After more than eight years of fluctuation, Bitcoin finally managed to skyrocket into the mainstream. With doing so, it opened the doors for many other cryptocurrencies as well.
People often ask: is Litecoin next Bitcoin? Is Ethereum next Bitcoin? Is Ripple next Bitcoin? Or is (insert any cryptocurrency here) the next big thing in the crypto world?
Truth be told, no one can know the answer for sure. The cryptocurrency market is a very volatile place - at any given point in time, something gigantic might happen.
It is, however, possible to speculate. There are a lot of such speculations circling the internet. Some of them have merit, others are blind guesses. If you want to do some speculation yourself, always remember one simple rule:
A cryptocurrency will flourish as long as it's useful.
People place their speculations on various things - price, history, events within the crypto market, etc. While these things do contribute to the coin's well being, the ultimate deciding factor will still be its usefulness.
The three cryptos mentioned in this tutorial are useful in their respective ways, but there are a lot of other coins in the market that are also very attractive in their own set of ways.
Whatever the answer to the question "what is the next Bitcoin?" truly is, one thing is for certain - no one can predict the future. If you want to speculate, do your research and keep a leveled head about it - the cryptocurrency world can sometimes be a very chaotic place.
If you do decide to try and answer what is the next Bitcoin yourself, I wish you the best of luck!
About Article's Experts & Analysts