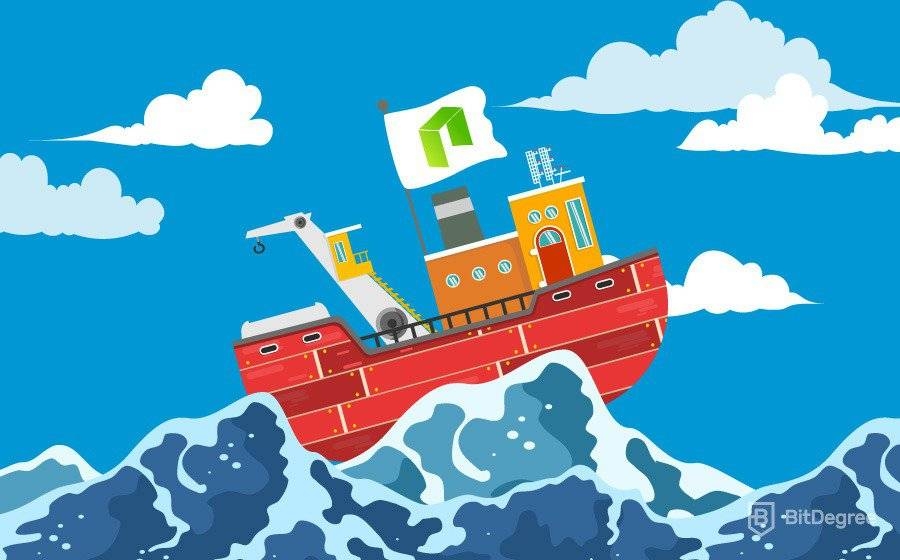 There are over 4000 cryptocurrencies that exist today, and this number continues to grow all the time. The total cryptocurrency market capitalization is around $988 billion, with more than 70% of it being dominated by the top 10 cryptocurrencies.
One of the most popular cryptocurrencies in the top 10 is the NEO coin. NEO, which is often referred to as the "Chinese Ethereum", has been one of the most talked about success stories in the cryptocurrency world.
If you are thinking about investing in NEO, but are not sure what its future holds, then you have come to the right place.
I will share with you some of the top NEO price prediction 2023. Although it is difficult to predict the future of any cryptocurrency, this might help you to make a more informed decision.
I will also cover the basics of NEO and its historical price trends so that you have a good understanding of what this cryptocurrency is capable of.
So, by the end of this guide, you will know what people are saying about NEO and the prices they predict.
Before we get into it though, it's important to note that you should always consult a financial adviser before making any investment decisions.
Anyway, let's start out by learning more about NEO!

Did you know?
Want to get smarter & wealthier with crypto?
Subscribe - We publish new crypto explainer videos every week!
NEAR Protocol Explained: Beginner's Guide to NEAR (Animated)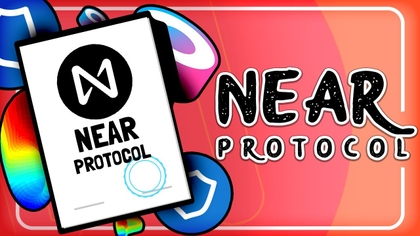 What Is NEO?

NEO, which was originally called "AntShares", was founded by Da Hongfei in 2014. In fact, it was in June 2017 that NEO rebranded from AntShares to NEO.
Latest Deal Active Right Now:
$300 + 40 DOGE BONUS
Huobi Black Friday Limited-Time Period
Huobi Black Friday & Cyber Monday 2023 period offers great bonus for new users - sign up & earn up to $300 + 40 DOGE bonus!
Expiration date : 12/12/2023
3,817 People Used
Only 31 Left
NEO was China's first digital coin and is a direct competitor of Ethereum. Like Ethereum, the NEO coin is much more than just a digital currency, and this factor has a significant impact on NEO price predictions.
NEO is basically a blockchain based platform that allows developers to create smart contracts and decentralized applications. Smart contracts are the next big thing and can be applied to many real-life situations and businesses.
Ethereum was the original creator of these smart contracts and is why NEO is often referred to as the "Chinese Ethereum".
Note: Smart Contracts are the contracts that are hardcoded to execute themselves when certain — pre-set — conditions are met. So, there is no need for the involvement of any third party.
As far as Bitcoin is concerned, NEO is very different from it. This is because the only purpose of Bitcoin is to be used as a digital currency, with ambitions to become an alternative to a fiat currency like USD, CAD, GBP, etc.
As I mentioned before, NEO has many more use cases in addition to being a digital currency.
Some of the key features of NEO are:
Unlike most other cryptocurrencies, the NEO coin cannot be divided. So, you cannot make a transfer like 0.5 NEO or 0.11 NEO. NEO can be considered similar to the stocks of any company, which cannot be divided.
There is a second cryptocurrency that can be used by the NEO community — GAS. By holding the NEO coin in your wallet, you earn GAS which can be used to make transactions on NEO's blockchain.
Since GAS is divisible up to 0.00000001, GAS tokens can be used to pay for transaction fees generated by applications on the network. Just like how Ether is used on the Ethereum network, GAS is used on the NEO network.
While Ethereum allows the programmers to code only in one language — Solidity, Neo allows developers to code smart contracts using C++, C#, Go, Java, and other common programming languages
With the basics of NEO in mind, let's move on to see how it has been performing so far.
NEO Investment History
If you had invested in NEO in July 2017, when its price was about $6, your $100 investment would have grown to about $2700 in January 2018. Providing a return on investment of 2600%!
As you can see in the chart below, NEO started to gain popularity around the same time it got rebranded from "AntShares" to NEO in June 2017.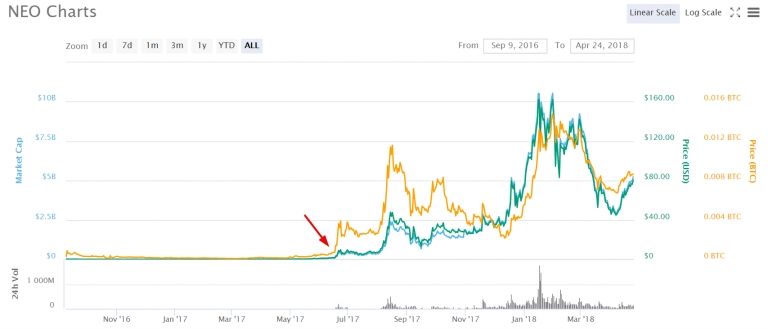 NEO Market Cap | Source: coinmarketcap
Are you wondering what the reason is for the historic price rise of NEO? Well, here are some key reasons:
NEO is the first open-source blockchain platform developed in China and is in the good books of the Chinese government. This has made NEO the most popular coin in China, which is one of the biggest markets for cryptocurrencies.
Ethereum became so popular because it promised to offer more than Bitcoin by providing a platform that allows for the development of decentralized applications.
NEO does the same thing as Ethereum but in a better way. This is what makes NEO a favorite among investors, developers and users.
While these are the specific factors related to NEO, there are many general market trends that can have an impact on its price. So, arriving at an accurate NEO coin price prediction is a very difficult task, even for more experienced investors.
However, I am now going to share with you the top NEO price prediction for 2023. As you can see, NEO has performed extremely well in the past, so let's see what NEO price prediction looks like.
NEO Coin Price Prediction 2023
Let's go ahead and see what 2023 could have in store for NEO:

Did you know?
Want to get smarter & wealthier with crypto?
Subscribe - We publish new crypto explainer videos every week!
How to Buy Crypto SAFELY With a Credit Card (Animated)
NEO Price Prediction 2023: Technical analysis
Before getting into the actual prediction, let me first explain what is meant by technical analysis. It is a technique to predict future prices based on historical price trends and trading volume trends.
Walletinvestor.com, a website that performs technical analysis, has made an NEO price prediction of $29.5 in one year. You can see the expected growth path of NEO in the following chart. According to this forecast, if you invest $100 today then it will turn out almost the same in a year.
NEO Price Prediction 2023: Based On Technology And Market Trends
According to smartereum.com, the NEO price prediction for 2019 stood at $355. They based their prediction on positive factors such as:
Rising interest of institutional investors in NEO
Technical advantages offered by NEO's platform over that of Ethereum
NEO's focus on the digitization of assets rather than just the digitization of the currency
This prediction was based on some of the real advantages offered by NEO, but it was very optimistic. NEO didn't achieve such a huge growth in such a short time.
So, it would be a good idea to consider other predictions in addition to this one.
NEO Price Prediction 2023: Experts
Many experts believe that NEO has a bright future. Mark Cagney, co-founder at Social Finance (SoFi), thinks that NEO has the potential to replace Bitcoin because of its innovative use of blockchain technology.
Brian Evans, who is a famous angel investor and a blockchain evangelist, has also come out in support of NEO.

The big move for NEO is creating an entire smart economy. It has incorporated digital assets, smart contracts and a digital identity that can be used for real-world applications and become integrated into the real economy. China could (and may) be a candidate for that first real-world application and integration.
---
Angel Trader, Adviser & Blockchain Evangelist, Brian Evans
These are not very specific NEO coin price predictions, but they show that experts believe in the future of NEO.
So, these NEO coin price predictions for 2023 indicate that it could be a good year for NEO. As you can see, there are various factors that are working in favor of the NEO coin.
You also need to get an idea about the long-term prospects of NEO before making an investment decision. Let's have a look at NEO price prediction 2023, shall we?
NEO Price Prediction 2023
Cryptocurrency prices are highly unpredictable, even in the short term, so it is even more difficult to predict its price in the long term.
However, I will now share the top NEO price predictions for 2023.

Did you know?
Want to get smarter & wealthier with crypto?
Subscribe - We publish new crypto explainer videos every week!
How to Buy Crypto SAFELY With a Credit Card (Animated)
NEO Price Prediction 2023: Technical analysis
So, now that you know what technical analysis is, let's have a look at the long-term NEO price prediction made by longforecast.com. This is another website that provides short-term to long-term price predictions for cryptocurrencies.
According to longforecast.com, the price of NEO will be in the range of $18.86-24.14 during May 2023 and will go up to $23.98-30.69 by December 2023.

Pros
A very well-known crypto exchange platform
More than 500 different cryptos available
Two-factor authentication
Main Features
Over than 100 different cryptocurrencies available
Strong security
Small withdrawal fees

Pros
Secure and reliable
Low fees
A good amount of fiat currencies accepted
Main Features
Reputable exchange
Multiple fiat currencies are accepted
Relatively low trading fees

Pros
Anonymous trading
Secure
Supports a variety of cryptocurrencies
Main Features
Easy to use
Low fees
Good security
NEO Price Prediction 2023: Based On Technology and Market Trends
Cryptoupdates.net predicted that NEO can touch $900 or more by 2019, however since the price remained almost the same for a few years, the prediction for 2023 is not as bright - it could reach about $30 by the end of the year. They have based their prediction on the fact that they would be able to capture the Chinese and most of the Asian market.
While the prediction seems to be on the higher side, we have all seen how tremendously cryptocurrencies have performed in the past.
It would be fair to say that the long-term future also looks promising for the NEO coin. So, is NEO a good investment?
Is NEO a Good Investment?
As we have seen, NEO has provided great investment returns in the past. Along with previous performance, a crucial factor that pushes a cryptocurrency to success is strong fundamentals, and NEO has plenty.
We need to measure NEO's performance on factors such as technology, the team, market acceptance, etc. There are many aspects of NEO which may make it even more successful.
Let's have a look at them:
Support from the Chinese Government
China has been against cryptocurrencies and initial coin offerings (ICOs). Their comments about planning to ban cryptocurrency mining led to a crash in market prices.
However, Neo is one of their own cryptocurrencies and they have treated it favorably. Not only that, but it is also being used by many major businesses in the nation such as Alibaba and Microsoft China.
Considering the huge size of the Chinese market and the impact China has on the overall economy, this factor could provide a major boost for NEO.
Technical Advantage
NEO has one clear advantage over Ethereum — the ease to code on its platform. Ethereum developers need to learn Solidity to code smart contracts.
On the other hand, NEO supports common programming languages such as Java, Python, C++, etc., making it a very attractive option for developers.

This could be a game changer for NEO as it makes the platform more accessible to a wider range of developers.
Smart Economy
Bitcoin was born with the purpose of digitizing currency using blockchain technology. Ethereum became the next generation of blockchain with the creation of smart contracts that could digitize all kinds of agreements.
NEO does all of that and much more. NEO is bringing in the concept of a Smart Economy where any real assets (like a house) can be digitized.
So, for example, if you rent out your home, you can enter into a smart contract with your tenant. You could insert a condition in which a digital key of the house is shared with the tenant only when you receive the rent.
This idea of a Smart Economy could really be the future, and NEO is currently leading this concept.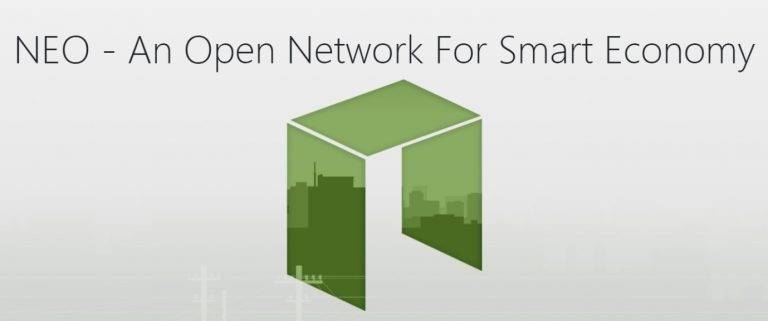 Initial Coin Offerings (ICOs)
I'm sure all of you heard about the tremendous success of ICOs last year. Most ICOs that was launched last year was launched on the Ethereum network, which made Ethereum very popular.
However, many ICOs were lined up to use NEO in 2018. So, could NEO be set to benefit from the success of these ICOs?
It looks as if NEO is a strong coin and could go a long way, and these are all crucial factors that could lead NEO on the path of success.
However, there are also some things that you need to be careful about too.
Let's have a look at what you should watch out for before investing in NEO.
Government Regulations
Even though NEO currently has the support of the Chinese government, we are not sure if this stance will change in the future. China has not been a crypto-friendly nation and that could directly affect the success of NEO.
It has been the biggest beneficiary of the support of the Chinese government, so it will also be the worst hit if they decide to go anti-cryptocurrency again.
So, you should keep a lookout for news related to the movements of the Chinese government.
Increase in Competition
NEO could face stiff competition from many cryptocurrencies which are developing similar platforms for smart contracts.
In fact, Cardano (ADA) coin, which is also being considered as a next generation blockchain platform, has a bigger market capitalization than NEO. Cardano has a market cap of about $8.1 billion while NEO has a market cap of about $5.45 billion.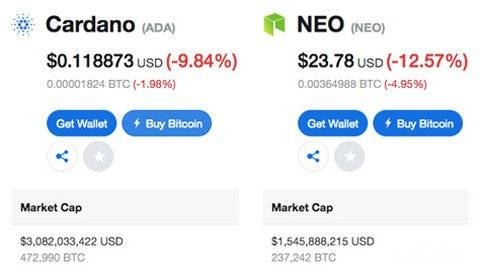 Source: coinmarketcap
There are other coins like EOS.io that are also strong competitors of NEO.
You need to keep a track of these two factors to safeguard your investment in NEO.
Considering all the factors though, I think that NEO could be a good investment option.
Final Words
As you can probably tell, predicting the future of any cryptocurrency is never simple. There are many elements that determine whether the price will rise or fall.
In this guide, I have tried to provide you with insights into the most key factors related to NEO. You should now know that one of the most important factors which determine the success of NEO is the support from the Chinese government. In addition to that, NEO also provides many technological advantages over Ethereum.
You also know what the top NEO coin price prediction of 2023 look like. I would say that it looks quite positive for NEO.
With all this in mind, it is important to speak to a financial advisor before making any investment decisions. Most importantly, never invest more than you can afford to lose. The cryptocurrency market could come crashing down at any moment.
So, after reading this guide, what are your thoughts on the NEO coin? Are you going to invest? We would love to hear your thoughts!
About Article's Experts & Analysts