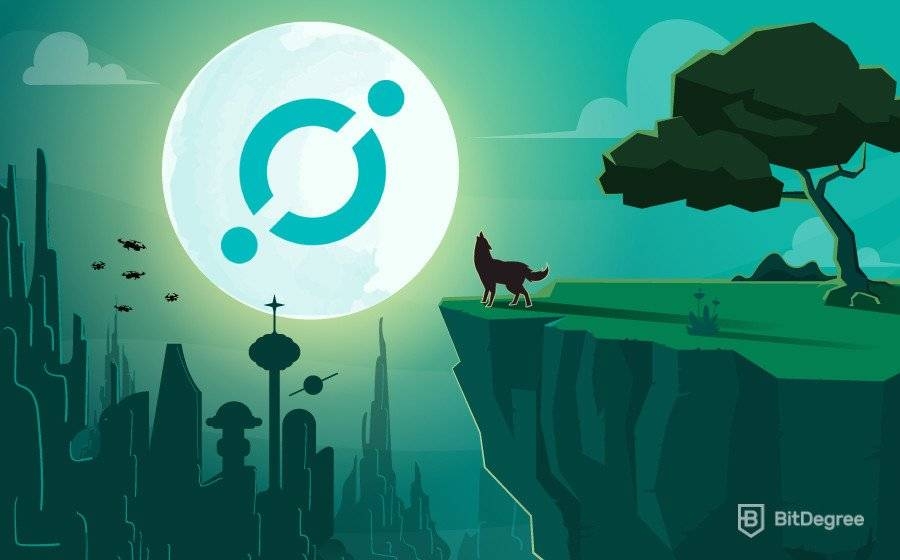 Hello and welcome to this ICX price prediction article. In this guide to ICON coin price predictions, I'll be looking at one of the newest and most optimistic cryptocurrency platforms around.

Did you know?
Want to get smarter & wealthier with crypto?
Subscribe - We publish new crypto explainer videos every week!
Proof of Work vs Proof of Stake: Which is Better? (ANIMATED)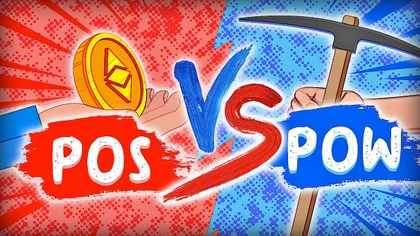 What to Expect in this Guide
I'll start by briefly explaining what is ICX Coin, before moving on to a quick warning about how cryptocurrency price predictions should be treated. This will be followed by looking at some of the top ICX price predictions for the shorter term and some for the longer term (2023 and beyond).
Latest Deal Active Right Now:
CLAIM $600 BONUS
Exclusive $600 Binance Offer
Expiration date : 01/10/2023
0 People Used
Unfortunately, like the ICON cryptocurrency, ICO was just nine months ago, in September 2017, it's difficult to find any legitimate experts making price predictions. These are more common with bigger cryptos such as Bitcoin and Ethereum.
I've also offered some opinions about how to treat technical analysis when considering investments. Technical analysis is the name given to the study of past price trends to try and determine whether a price will rise or fall. While it certainly can be useful for traders, it is less important for investors in a commodity or asset. Since this is an article looking at the future of ICX Coin, technical analysis will be of little use for ICX price predictions.
Following this will be some points about the ICX roadmap in relation to ICON ICX coin price predictions. I'll explain what the team behind the project hope to achieve, and I'll try to relate this to the performance of the digital asset.
Finally, I've offered some thoughts about whether ICX is a good investment. This won't be, and should under no circumstances be, considered as investment advice. However, it will hopefully give you the tools to deal with the information out there about the ICON cryptocurrency network and its native coin ICX.
Before I get around to all that, I'll begin with what is ICX Coin.
(If you're already confident in your knowledge on ICX Coin, feel free to skip to the next section).
What is the ICX Coin?
Before I start looking at some ICX Coin predictions, it would first make sense to briefly discuss what ICX Coin actually is.
ICX Coin is the cryptocurrency that is native to the ICON network. It's kind of like Ether for the Ethereum network, as many of the functions taking place on the ICON cryptocurrency network must be paid for using the ICX currency.
The ICON network has been in development for 2 years. It was created by the Dayli Financial Group. The Dayli Financial Group is a Korean firm that specializes in financial innovation and technology. If you've ever used the exchange Coinone, you might recognize the company's name. They actually own the Korean platform that allows users to buy and sell various cryptocurrencies.
The idea behind the ICON network is to "hyperconnect the world". The Dayli Financial Group is on a mission to build the largest decentralized network the planet has ever known.
The team behind ICON is trying to create a platform for users to interact between different blockchains. This interaction will be done using complex smart contracts.
The developers call this interconnected network the "ICON Republic". The hope is that ICON will one day be a network that allows interaction between many of the different sectors of modern life. These include but are not limited to insurance, healthcare, education, security, and finances.
Underpinning the "ICON Republic" is Nexus. This blockchain connects all the different smaller blockchains that form the Republic itself. These smaller blockchains are known as the ICON Community. Each of these individual blockchains will have their own rules. ICON itself cannot control how each community operates.
Regular users can connect to the ICON network using what is called a Citizen Node. These nodes can then be used to interact with the various decentralized applications of the ICON ecosystem. The different currencies of the network will be traded using the ICON's own decentralized exchange.
A Quick Warning About Price Predictions
Before I get started on the focus of this article, I should first issue a quick warning: cryptocurrency price predictions should be treated with caution! Being such a new technological innovation, it's incredibly difficult to judge what something so cutting-edge is worth.
Ultimately, the market decides the value of each currency. If lots of people buy it, it will be worth a lot. If few people believe in the project, the price won't rise.
There are plenty of reasons why a cryptocurrency project could fail. However, the main ones are:
Competition
Regulation
Technological
Scam
CoinLiker's ICX Price Prediction 2023
Ok, let's start with a pretty wild one. A website called CoinLiker has published probably the most bullish (optimistic) ICX price prediction we've seen for the next twelve months.
As you can see, this unnamed author feels that ICX is not only going to the moon but it's speeding straight past it. Presumably, the price will continue to soar until it reaches some yet-to-be-titled planet out in the deepest depths of the universe…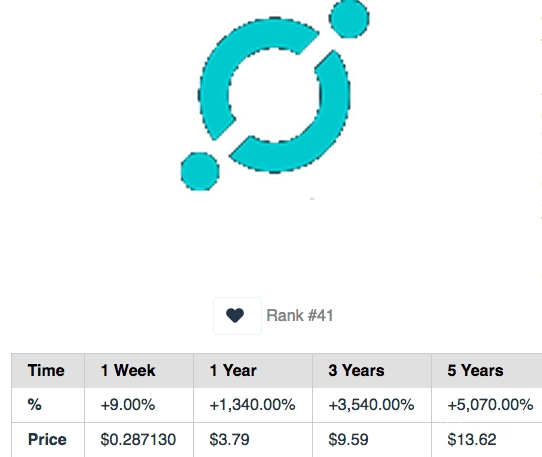 Yep, that's right — almost $4!
There isn't any evidence given for this interstellar ICX price prediction, unfortunately. However, Coinliker does claim to use a "custom Forecast algorithm" that "has detected that ICX is a fantastic investment."
According to their algorithm, a $200 investment at today's prices will return around $2,700 based on their one year forecast above.
Not all ICON ICX price predictions are moon shoots, though…
WalletInvestor's ICX Price Prediction 2023
From the downright wild, we move onto a slightly more reasonable ICX price prediction. WalletInvestor is quite more down-to-earth on ICX price predictions.
They believe the price of ICX will remain stable at around $0.753 in a one-year timeframe. ICON is worth $0.90 In January 2023. Needless to say, this seems much more reasonable. However, it's not backed up very convincingly. That said, WalletInvestor does like to include some graphs to illustrate their point.

The steady baseline on the right graph seems to represent the predicted stagnation of the coin's price through ought the year.
Unfortunately, like the analysis on CoinLiker, there isn't a great deal of evidence to support WalletInvestor's answers to questions like "Will ICON crash?"
Instead, they keep it short and sweet: "According to our analysis, this will not happen."
Presumably, their analysis doesn't include other platforms offering a better service than ICON can deliver, a regulator making ICX illegal, or a codebreaking flaw in the software itself.
News that Could Impact 2023 Price Predictions for ICX
Looking at the ICX price predictions I've provided you with so far, you would think that there is literally no news whatsoever surrounding the project. However, that's not the case at all!
ICON has partnered with a social media application called LINE. LINE is currently the largest social media platform in Japan. Its messaging app has over 200 million users every month. This is potentially a great user base for ICON's decentralized applications when they are developed.
In addition, there is news that ICON has formed a partnership with Samsung. Reports indicate that the technology giant will be using ICON's Chain ID system for a project they're developing called Samsung Pass.
This is obviously a positive development for the team but it's unclear if it will translate into a demand for ICX coins themselves. Of course, if it doesn't create extra demand, the price of each ICON coin won't be affected by the partnership at all. However, it's still good for the overall reputation of the ICON.
Have Any Experts Made ICX Price Predictions?
Unfortunately, there aren't really any experts making price predictions for altcoins these days. Since declaring himself as running for presidential office and launching his own cryptocurrency, John McAfee seems to have calmed down making price calls for now.
In the absence of the internet security guru, there seems to be an expert-shaped hole. There are plenty of websites like MarketInvestor and CoinLiker that we could look at for a 2023 ICX price prediction. However, the takeaway message would just be me repeating that facts, partnerships, and developments speak louder than numbers pulled out of thin air.
There are also plenty of YouTube videos on the subject. However, these suffer the same issues as price prediction websites. Most of the creators will hold the coins they are pumping themselves and be hoping to create excitement around a project. Such videos should not be used as investment advice.
It's much better to become as informed as you can yourself. Look at projects that have been successful. Try to identify what made them make the gains that made people rich. More importantly, try to identify what made them keep those gains instead of becoming just pump and dump projects like over 90% of the crypto industry is.
Look at team members, roadmaps (more on ICX's roadmap later), goals, and whitepapers. Decide for yourself if you think the world needs such a project. This is a much better way to make an investment rather than rely on some unnamed author writing a piece with lots of large percentage gains quoted but little to back them up.
Using Technical Analysis to Make Price Predictions
Some websites offering ICX price predictions will say that they have used technical analysis to make their calls. However, the problem with this is that technical analysis is a discipline that involves careful and constant analysis of charts.
What was a bullish chart (optimistic) can very quickly become a bearish one (pessimistic) and vice versa? Technical analysis can be used very effectively to day trade (short-term trading, buying low and selling high). However, in a market that runs around the clock, seven days a week, the following charts will involve a huge commitment.
For longer-term investment purposes, the best indicator is fundamental analysis. Fundamental analysis involves looking at the problem a project claims to be able to solve. You must then question whether the market demands such a fix and how well-placed the company or team is to deliver on their promises.
ICX Price Prediction 2023 and Beyond
If making price predictions for a year's time was problematic, making them even further into the future is even trickier. Again, I've looked at a couple of the most successful websites offering cryptocurrency price predictions. Unfortunately, in the absence of legitimate experts making ICX price predictions, these websites will have to do!
A Future Price Prediction That's More than Just Numbers?
First, let's look at the ICX price prediction of CoinCheckUp. This website uses a few different reasonings behind the numbers it gives for 2023 to 2024. These include speculating on the price if the ICON's growth mirrors that of Google's, Facebook's, the internet itself, or follows the theory of Moore's Law.
The problem with these ICX price predictions is that there is absolutely nothing to suggest that ICON will grow in accordance with Moore's Law. Likewise, there is no reason to believe that adoption will follow that of the internet or Google.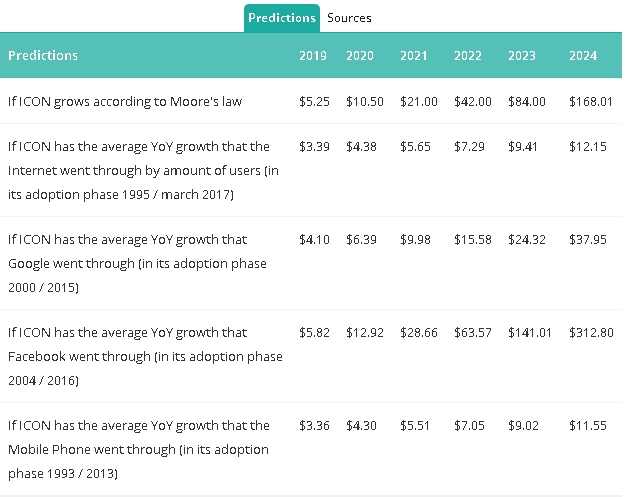 However, at least the website does offer a disclaimer on its price predictions:
"Predictions are no guarantees for the future. Use any data on CoinCheckup for informational purposes. Information should not be considered investment advice."

Did you know?
Want to get smarter & wealthier with crypto?
Subscribe - We publish new crypto explainer videos every week!
What is a Rug Pull in Crypto? (Meaning + Examples)
A Maximum and Minimum Price Prediction for 2023?
A writer at a website called TradingBeasts has come up with some numbers of their own. Like the earlier price predictions that I presented, these are lacking any kind of fundamental or technical analysis. The writer has managed to determine a maximum and minimum ICON ICX price prediction for 2023 and beyond, however.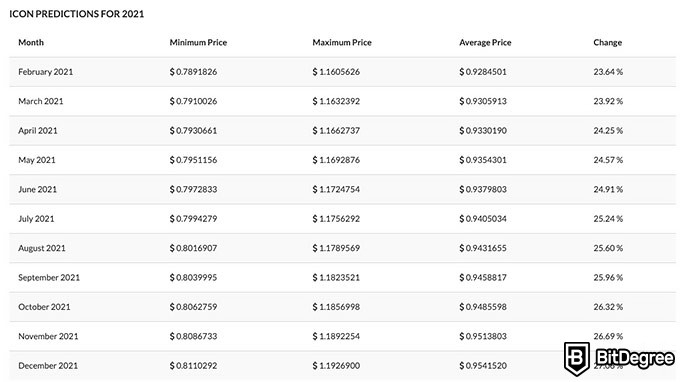 As you can see, TradingBeasts are expecting the price of ICON tokens to continually rise throughout 2023. This is despite the fact that no cryptocurrency that's been around for more than a year has managed to consistently increase in value every single month.
ICX Roadmap
With goals as big as the ones ICON has for the future, the team obviously has a tough road ahead. On their website, they list their goals for 2023. It appears that they are hoping to have their project entirely completed by the end of 2023. This is different from some blockchain platform's roadmaps that plan to take over a decade to complete.
The ICON website lists a few different sections that they will focus on. These are securities, insurance, banks, universities, and hospitals. Each section has the goals for the next year listed. Here, I'll look at them one by one.

Securities
ICON is hoping to have its technology used in the clearing and settlements industry in 2018. Following this, in 2019, ICON hopes to be used in the trading sector too.

Insurance
ICON claim to already have their loopchain technology being used by many top-level insurance firms. During 2018, they say their service will become available to the public. This will include the formation of key partnerships in the industry.

Banks
During 2018, ICON is planning to launch a pre-paid payment system that is entirely digital. This will be followed by developing relationships with unnamed partners.

Universities
The university sector roadmap will involve proof of concept pieces first, followed by the development of "Smart Vending Machines". These will be used by students to make payments and transfers while at school.

Hospitals
ICON also aims to improve healthcare. This will involve the development of a digital signature system that is based on the blockchain. According to the website, this will be groundbreaking for medical information management. It will also involve the launch of a data-sharing platform for healthcare information.

Pros
A very well-known crypto exchange platform
More than 500 different cryptos available
Two-factor authentication
Main Features
Over than 100 different cryptocurrencies available
Strong security
Small withdrawal fees

Pros
Secure and reliable
Low fees
A good amount of fiat currencies accepted
Main Features
Reputable exchange
Multiple fiat currencies are accepted
Relatively low trading fees

Pros
Anonymous trading
Secure
Supports a variety of cryptocurrencies
Main Features
Easy to use
Low fees
Good security
How Could the Roadmap Affect the Price of ICX?
It all sounds very impressive and the graphics on the website page dedicated to the roadmap are very visually appealing. However, a great website doesn't necessarily mean that the team can deliver such grand goals.
That said, if they can deliver on their promises, ICON will have successfully integrated with some of the biggest sectors of modern life. If the native token is used throughout all these industries, it will certainly be in high demand and the price should increase accordingly.
Of course, none of this is certain. Even if the team does manage to deliver the goals they set out to, they might be beaten by a more efficient, better-designed system. There are also other stumbling blocks that could hinder the adoption of ICON too. Technological problems and regulatory issues are just two areas that could see ICX drop in value despite completing their roadmap.
Is ICX a Good Investment?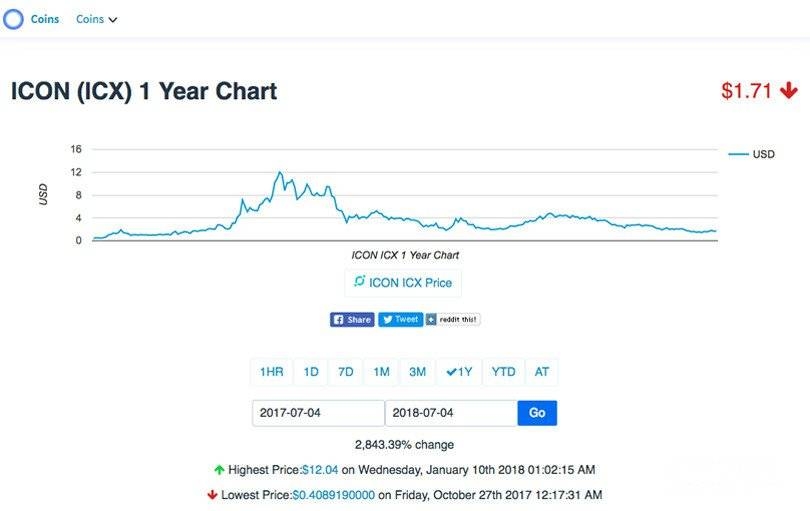 It's very difficult to say whether an ICON is a good investment or not at such an early stage of its development.
ICON might not even exist by the end of 2023. Alternately, it could be worth many times even the wildest predictions of the most optimistic predictors. If you were familiar with cryptocurrency in 2017, you'll probably remember people getting laughed at for saying there would be a $10,000 Bitcoin that year. The price eventually reached almost double that prediction!
Above all, remember to treat all price predictions with caution and always do plenty of research for yourself. Fundamental analysis of investments is king!
Conclusion
As you can probably tell, it's more than a little difficult to make accurate ICX Coin price predictions. We're dealing with an entirely new asset class and value discovery is going to take some time. During that time, there will be losers and there will be winners.
There are many things that can go right for a platform like ICON. It does stand a chance of becoming the backbone of a completely digitized and decentralized future. It could become absolutely necessary and each ICX token could be worth many hundreds or thousands of dollars.
That said, a lot can also go wrong.
Firstly, there could be another technology about to be developed that absolutely destroys any value that the ICON network might have had.
Even if the ICON network is actually the best designed and most impressive blockchain-based platform around, it doesn't mean it will be successful in the long term. Look at Betamax and VHS, for example. In the 1980s and 90s, the Betamax platform was arguably better. It could deliver a much higher quality of video image into its users' homes. Did it win out in the home video wars? No. VHS ultimately emerged as the peoples' favorite. It might not have offered the same high quality, but it was much more affordable. The market spoke in its favor.
There are also the issues of regulation to overcome, as well as hoping that the team behind the ICON network is technically capable of delivering on their roadmap.
And finally…
As with any cryptocurrency investment, it's high risk and high reward game. Being so early, before any sort of widespread adoption has occurred, the gains could be huge. Likewise, the project could end up completely worthless.
This means that caution must be used when investing in such a project. You must never invest more than you can afford to lose and don't be expecting to retire on the gains you make. If you still want to invest, do so because you believe in the project. Take a very small percentage of your net worth and buy some ICX token. Then ignore the daily market movement. This will be much easier if you genuinely believe in the project.
That's all there's time for in this ICX price prediction guide. I hope you learned something about this cryptocurrency platform. Now that we're all done, what do you think? How much do you think ICX coin will be worth in two years' time? Does anyone have an ICX price prediction of their own?
About Article's Experts & Analysts