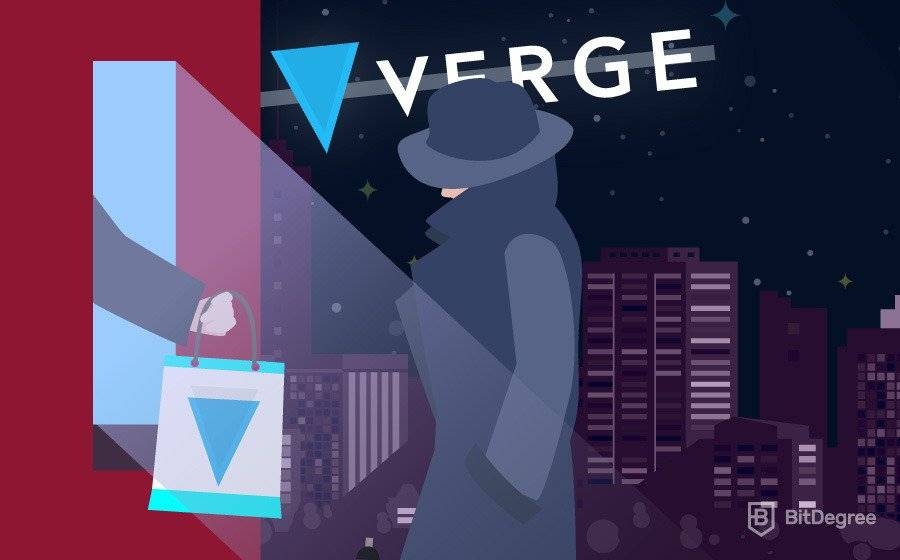 If, you're looking to increase your cryptocurrency portfolio and are thinking of buying Verge? Well, you've come to the right place!
In this complete "How to buy Verge" guide, I am going to show you everything you need to know. This will begin with an overview of what Verge actually is, just to make sure that you know all the facts before you decide to buy.
After that, I am then going to tell you about five different cryptocurrency exchanges that you can buy Verge from, along with each of their advantages and disadvantages.
Finally, when you are ready, I am going to give you a step-by-step guide with pictures on how to buy the Verge.
There's no more time to waste, so let's find out how Verge works!

Did you know?
Want to get smarter & wealthier with crypto?
Subscribe - We publish new crypto explainer videos every week!
Bullish vs Bearish Markets: How to Predict it? (Animated)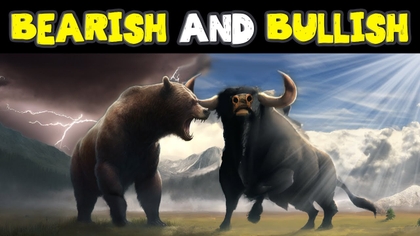 Introduction: What is the Verge?
Verge coin was created in 2014 by an anonymous developer called "Sunerok". Even though the project has been going for over four years, nobody has managed to find out who he is. The only thing we do know is that Sunerok is male!
Latest Deal Active Right Now:
$300 + 40 DOGE BONUS
Huobi Black Friday Limited-Time Period
Huobi Black Friday & Cyber Monday 2023 period offers great bonus for new users - sign up & earn up to $300 + 40 DOGE bonus!
Expiration date : 12/12/2023
3,817 People Used
Only 31 Left
The reason Sunerok launched Verge was that he wanted to create a cryptocurrency that was more anonymous than Bitcoin.
This is because although nobody knows the real-world identity behind a Bitcoin address, it is possible to find out other bits of information. This includes looking at previous transactions or even finding out the total balance held by an address!
This is where the Verge is different because once a transaction is sent, nobody can see the information on the blockchain.
When Verge was first released in 2014 it was actually called DogecoinDark, however, the developers believed that this sounded like it was promoting the dark web, so they changed it!
Verge hopes to one day become a global payment system, allowing people to send and receive money easily, cheap and quickly. It actually performs much better than Bitcoin, as a Verge transaction only takes 30 seconds to confirm, whereas Bitcoin normally takes 10 minutes.
It can also process a lot more transactions at the same time. Bitcoin can only process 7 transactions per second, while Verge can do 100!
One more thing. When you connect to the Verge network, nobody can see your IP address. The system uses something called TOR and I2P to hide the location of the sender and receiver!
Note: Tor stands for "The Onion Network". Both TOR and I2P hide IP address by going through multiple servers. This makes it almost impossible to trace where the user is based!
Verge coin is also sometimes called XVG, which is its "Ticker Symbol". This is the same as calling Bitcoin "BTC", or Ethereum "ETH". Once the total supply of XVG reaches 16.5 billion, no more will be issued!
When the Verge was first released in 2014, it only cost $0.000005 to buy one coin. When it reached its highest value in December 2017, that went up to $0.29, a total increase of more than 5 million percent! Anyone who was brave enough to hold on for that long is now a very rich person!
So now that you know what it is, let's find out where to buy the Verge coin!
Where to Buy Verge Coin
As Verge coin has been around since 2014, there are many different exchanges that allow you to buy it. In this part of my "How to buy Verge" guide, I am going to list five of the best.
After I list all of the advantages and disadvantages to each Verge exchange you will be able to decide for yourself which one you want to use! Let's start with Binance!
Binance
Binance is one of the most popular exchanges, which is surprising as they were only created in 2017! Actually, one of the reasons for this might be the fact that they list over 100 different popular coins and tokens.
One of the disadvantages of Binance is that it does not allow you to use a debit/credit card or bank account to deposit. This means that you will need to fund your account with a cryptocurrency. However, at least this is free!
Trading fees are also very low, as you will only be charged 0.1% every time you make a trade. You can reduce this by 50% if you use the Binance Coin (BNB) to pay for your fees! If you need to withdraw the Verge, it will cost you 0.1 Verge, which is about 1 cent!
If you do decide to use Binance to buy a Verge coin, you can exchange it with either Bitcoin (BTC) or Ethereum (ETH).
Fun Fact: The Binance marketplace was designed by a developer who used to help build trading software for Wall Street!
Security is taken very seriously at Binance. Every time you log in or withdraw coins you will be asked to confirm Google Authenticator, which adds an extra level of security on your account.
Advantages
Over 350+ different coins and tokens
Never been hacked
Low trading and withdrawal fees
Both basic and advanced platform
Disadvantages
Can be a bit confusing for beginners
Now that you know about Binance, the next part of my "How to buy Verge" guide is going to tell you about HitBTC!
HitBTC
Estonian based HitBTC exchange has been around for a lot longer than Binance. In fact, they were created in 2013!
The most important advantage to HitBTC is that they allow you to use real-world money to both deposit and withdraw funds! This means that instead of having to deposit using a cryptocurrency, you can use your bank account! Customers located in Europe will be directed to SEPA and everyone else will use SWIFT.
There are two things to consider if you decide to deposit with your bank account. Firstly, before you can do it you will need to identify yourself by uploading various documents. This could take a couple of days before the account is verified. Secondly, it will also take between 1-3 working days before your bank transfer reaches HitBTC!
If you are in a rush, you can also deposit for free using a cryptocurrency. HitBTC allows you to buy Verge coin with either Bitcoin (BTC), Ethereum (ETH) or Tether (USDT). Each trade will also only cost you 0.1%.
One of the disadvantages of using HitBTC is that its servers were hacked in 2015. Lots of people lost their coins, which is quite worrying.
Note: Never keep your Verge coins in an exchange for any longer than you need to. It is always best to withdraw them to your personal Verge coin wallet, where they are safe. For more information about different wallet types, see my guide here.
Advantages
Allows fiat currency deposits
Low trading fees
Disadvantages
Long verification for fiat deposits
The exchange was hacked in 2015
The next exchange to be reviewed in my "How to buy a Verge" guide is Cryptopia!
Cryptopia
My exchange recommendations have so far taken you to China and Estonia. It's now time to look at a New Zealand based exchange! Created in 2014, Cryptopia list more than 500 different cryptocurrencies.
One of these is the Verge coin! In fact, you can buy Verge coin in exchange for either Bitcoin (BTC), Doge (DOGE), Litecoin (LTC) or Tether (USDT), which gives you more options than the other exchanges I have suggested.
As regulations in New Zealand are really strict, you can only use a bank account if it is located in the country. If you are, then great! If not, then you will need to deposit using a cryptocurrency. However, like all of the other exchanges I have listed so far, this is also free of charge.
Trading fees are slightly higher at Cryptopia, costing 0.2% on each transaction. However, I think this is still quite low.
Security is also very good at Cryptopia, which it has to be, as they are registered with the New Zealand government.
Cryptopia also has a marketplace that allows you to buy and sell products using cryptocurrency, just like eBay!
Advantages
More than 500 different alt-coins
Very good security
Disadvantages
Fiat currency deposits only for New Zealand bank accounts
Fees slightly higher at 0.2%

Did you know?
Want to get smarter & wealthier with crypto?
Subscribe - We publish new crypto explainer videos every week!
What is Solana in Crypto? (Beginner-Friendly Animation)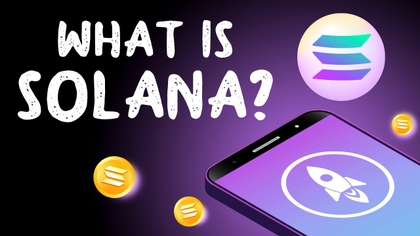 YoBit
The next exchange of my "How to buy Verge cryptocurrency" guide is YoBit. Created in 2015 and located in Russia, YoBit lists more than 400 different cryptocurrencies. A great benefit to using YoBit is that they use third party payment processors such as Perfect Money and AvdCash, meaning you can deposit using real-world money.
This includes a debit/credit card, bank account and depending on which country you live in, a cash voucher! If you deposit in USD, most of the fiat currency methods are free, however, you will have to pay a fee when you withdraw. For example, PerfectMoney withdrawals cost 7%, which is quite high.
If you decide to buy Verge from YoBIT, you can exchange it for either Bitcoin (BTC) or Tether (USDT). Trading fees cost 0.2% for each transaction, however, this is lowered if you trade larger amounts.
YoBit does offer two-factor authentication for extra security, however, in 2017 the exchange was investigated by Russian regulators regarding potential fraud.
It is always important to remember that no matter which exchange you use, your funds are never 100% safe. Always keep large amounts of coins in a private Verge coin wallet.
There is no live chat or phone support facility, but when you log in to your account you can submit a support ticket.
Advantages
Lots of different ways to deposit real-world money
Over 400 different coins
Easy trading platform
Disadvantages
High fees to withdraw fiat currency
Investigated in 2017 for possible fraud
No live chat or phone support
Now that you know about YoBit, the final review of my "How to buy Verge guide" will be on Bittrex!
Bittrex
Created in 2014, Bittrex is located in Las Vegas. They are actually one of the largest exchanges for trading volume and offer lots of different cryptocurrencies, including Verge coin.
Unfortunately it is not possible to use fiat currency to deposit, however, the Bittrex team has announced they plan to offer this in the future.
Every time you trade you will pay a fee of 0.25% and withdrawals are free (other than the blockchain transaction fee)! You can exchange either Bitcoin (BTC) or Tether (USDT) if you want to buy Verge.
As a U.S. based company, security is taken very seriously at Bittrex. Although this means the exchange is one of the most secure, it also means that verifying an account takes time, especially during busy periods.
There are multiple ways to receive customer support at Bittrex, including an online ticket, Twitter and even Facebook, however, response times can be very slow. Finally, the website interface is very easy to use, making it ideal for beginners!
Advantages
Good selection of coins to choose from
Excellent security
No fees to withdraw
Disadvantages
No fiat money deposits yet
Slow verification and customer support times
Some U.S. states are not allowed to use the exchange
So there you have it! Five different exchanges to buy Verge coin! Which one do you think you like the sound of the most? Some people prefer low fees, while others don't mind paying more if it means they can deposit with real-world currency, so have a think!
In the final part of my guide, I am going to give you step-by-step instructions on how to buy the Verge with Binance.
The reason I have selected Binance is that it is the easiest and quickest way buy Verge. They also have really low fees, lots of trading volume and their security is good, making it the perfect exchange for beginners!
How to Buy Verge: Step-by-Step Guide
If you'd like, you can buy Verge on Binance with a credit or debit card - the process requires some prior research, but shouldn't be difficult, at all. However, for the sake of continuity, we'll discuss Verge acquisition via Coinbase.
For instructions on how to set up an account at Coinbase, see my guide here!
Buy ETH on Coinbase
Once you are all set up at Coinbase, you are ready to go and buy some Ethereum!
At the top of the page, click on Buy/Sell


From the list of coins, choose Ethereum

At the bottom of the page, you will see a box asking you how much Ethereum you want to buy. I have decided to buy 125 Euros, however, your currency will depend on where you are living. When you enter the amount of fiat currency, the Ethereum equivalent will update.
To complete your purchase, click on Buy Ethereum Instantly.

Sending ETH to Binance
Now that you have some Ethereum coins in your Coinbase account, you now need to transfer them to Binance. Let's get you on the right page before opening an account at Binance.
First, click on Accounts at the top of the page

Choose Ethereum and then click on Send.

This is where you will need to enter your Binance deposit address. Now you need to open a new tab so that you can create an account at Binance. Once you have set up Binance, go to the next step of my "How to buy Verge guide".
To get your Ethereum wallet address on Binance, move your mouse on Funds and then click on Deposits.
Next, you need to click on the drop down box and click on Ethereum.
You will now see your Binance deposit address. Click on Copy Address and then go back to your Coinbase tab!

Paste the Binance wallet address you just copied in to your Coinbase account. After you click on Send, your Ethereum should reach Binance in about 10 minutes.

Pros
A very well-known crypto exchange platform
More than 500 different cryptos available
Two-factor authentication
Main Features
Over than 100 different cryptocurrencies available
Strong security
Small withdrawal fees

Pros
Secure and reliable
Low fees
A good amount of fiat currencies accepted
Main Features
Reputable exchange
Multiple fiat currencies are accepted
Relatively low trading fees

Pros
Anonymous trading
Secure
Supports a variety of cryptocurrencies
Main Features
Easy to use
Low fees
Good security
How to Buy Verge Coin on Binance
You are now at the final stage of buying Verge! Once your Binance account is funded you are ready to trade!
At the top of the page, move your mouse over Exchange and click on Basic.
On the right side of the page, click on ETH, search for XVG and then click on XVG/ETH.
You are now on the main trading screen for the Verge/Ethereum pairing.
At the bottom of the page, look for the Buy XVG. Now, click on Market, which will make sure you get the best price available!
In the Amount box, enter the number of Verge coins you want to buy. If you want to exchange your full Ethereum balance, click on 100%
To complete your Verge trade, click on Buy XVG.
And that's it! You have now bought your first-ever Verge coins! Don't forget, if you are looking to hold on to your coins long term, it is better to withdraw them to your private wallet. For more information on how to choose a Verge coin wallet, see my guide here!
Conclusion
So what did you think about my "How to buy Verge" guide? Hopefully, if you read it from start to finish, you should now have a really good understanding on what the project is all about.
If you decided you liked the sound of Verge, then you should also now know five of the best exchanges to buy it from. Which Verge exchange do you think meets your needs? Do you prefer low fees, fiat deposit facilities or really high security?
I prefer to use Binance, as it is really quick to buy the coins you want! Did you follow my step-by-step guide and make a trade? If so, how many Verge coins did you buy!?
Whatever you would like to say about Verge, good or bad, I would love to hear it!
About Article's Experts & Analysts