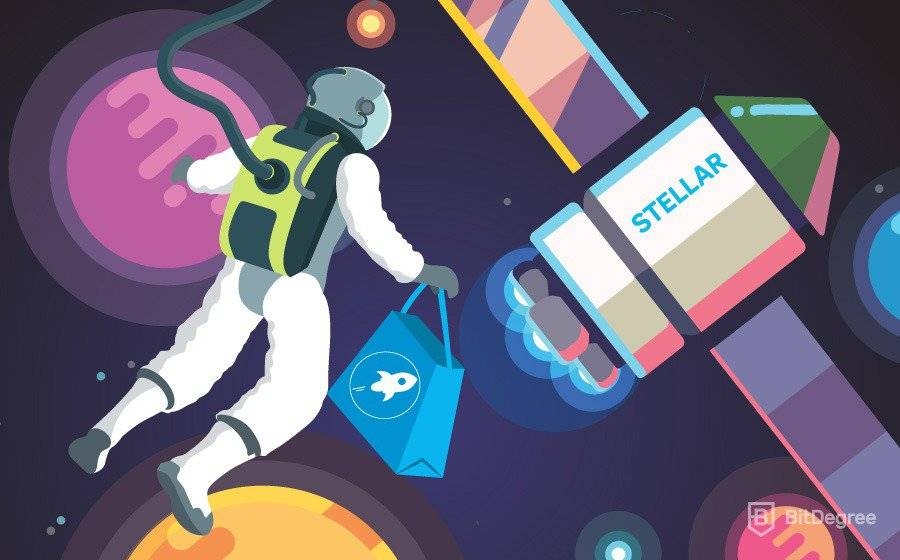 The you looking to add Stellar Lumens to your cryptocurrency portfolio? Well, look no further, as today I am going to tell you everything you need to know on how to buy Stellar Lumens!
By the way, did you know that the creator of Stellar Lumens also created eDonkey, which was one of the original peer-to-peer file sharing platforms!? Cool, huh!
Anyway… Firstly, I am going to give you some background information on how Stellar Lumens began and how it works.
Once we have covered that, I will then go over five different exchanges that you can buy Stellar Lumens from. I will give you a list of their advantages and disadvantages so you can decide which exchange suits your needs the most.
After that, I will then provide you with a step-by-step guide on how to buy Stellar Lumens, along with some helpful images.
So, let's get started and find out exactly what Stellar Lumens is!

Did you know?
Want to get smarter & wealthier with crypto?
Subscribe - We publish new crypto explainer videos every week!
DEX vs CEX: Which is Best for YOU? (Explained with Animation)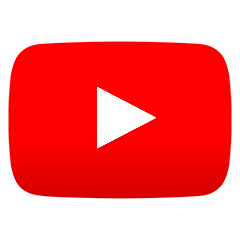 Understanding Stellar Lumens
Stellar Lumens was created in 2014 by Jed McCaleb, who was also the co-founder of Ripple. The idea of the project is to help those who do not have access to everyday banking by using blockchain technology.
Latest Binance Coupon Found:
CLAIM $600 BONUS
Exclusive $600 Binance Offer
Don't miss this limited-time deal that's only available for our readers. Follow the Binance referral code link & receive up to $600 in rewards and bonuses!!
Expiration date: 30/01/2023
7,847 People Used
Only 49 Left
Although the founders of Stellar Lumens say that it is not a fork of the Ripple blockchain, the two networks are very similar.
Note: A fork is when a new blockchain uses the original code from an older blockchain but makes changes to improve it. There have been many forks of popular blockchains, with one of the most famous being Bitcoin Cash, which forked Bitcoin!
Here's where things get a bit confusing: Stellar is the name of the network that lets you quickly and cheaply send and receive funds. Lumens, otherwise known by its ticket symbol "XLM", is the name of the cryptocurrency used on the Stellar network.
Banking in poorer regions is often a slow and expensive process, so Stellar Lumens are looking to solve this in three different ways.
Direct Fiat Currency Exchange. The Stellar network will allow you to directly exchange two different currencies. For example, if you want to exchange Euros for U.S. Dollars, and somebody else wants to exchange U.S. Dollars for Euros, you can both do this through Stellar Lumens in just a few seconds!
Using Lumens as the Middleman. If you want to exchange currency but the amount doesn't match a seller, then the network can use Lumens to bridge the two currencies together. It might look something like this: U.S. Dollars>Lumens>Euros
Chain of Conversions. If the Stellar network can't do any of the two options above, then it can do a chain of conversions. This is when multiple currencies are traded to give you the currency you want. It might look something like this. U.S. Dollars>Ethereum>Yen>Euros
These tools are really good for currencies used in poorer countries as it is often difficult to exchange them in the international markets! The best thing is that the network is able to choose the best option automatically in just a few seconds.
Also, sending a transaction is almost free. The network will charge a small percentage of 1 XLM per transaction, which is less than one cent!
Unlike other cryptocurrencies, such as Bitcoin and Ethereum, Stellar Lumens does not use miners to confirm transactions. Instead, businesses who decide to use the system will automatically contribute by running something called a "Node" on their servers.
It is still decentralized, though, as no single server controls the network. So, it is still really secure, and for somebody to hack the network, they would need to hack every single node that is being used.
In total, there will be a maximum supply of 100 billion Stellar Lumens. Its value has performed really well since it was released in 2014 and it is now a top ten coin in the market capitalization rankings.
One important thing to remember before investing in Stellar Lumens: As the goal of Stellar is to provide very cheap financial transactions to poorer countries, the team will not want the value of XLM to go too high. This could cause the transaction costs to increase, which will go against the aim of the project!
So, what do you think of Stellar Lumens? Still, want to go ahead and buy some Stellar of your own?
If your answer is yes, read on! As in the next section of this "How to buy Stellar Lumens" guide, I will cover five of the best exchanges where you can buy it!
Where to Buy Stellar Lumens
As Stellar Lumens has become one of the most popular coins, there are many different exchanges to buy it from. Each has its own advantages and disadvantages — all to do with fees, payment methods, and verification.
Binance
If you have traded cryptocurrency before then there is a good chance you would have heard of Binance — it quickly became one of the most popular exchanges! This exchange has the largest trading volume for Stellar Lumens.
Binance was created in 2017 and they now offer over 100 different coins to buy and sell. Trading fees are low too at only 0.1% for each transaction. The platform is great for both beginners and more experienced traders as they offer both a basic and advanced version.
One disadvantage of using Binance is that you can't deposit with fiat money, such as U.S Dollars of Euros. This means that you won't be able to use your debit/credit card or a bank account. However, depositing with another cryptocurrency is free. Withdrawing Stellar Lumens is also very cheap and will only cost you 0.01 XLM!
The security is also good at Binance and they require you to set up Google Authenticator. Every time you log in, trade or withdraw, you will need to confirm the code. This can only be obtained from your mobile phone.
One disadvantage of using Binance is that their customer support is not very good. This includes the help section, which has been terribly translated from Chinese to English.
So, just to recap…
Advantages
Over 100 different coins to buy and sell
No verification unless trading really large amounts
Good security
Low Fees
Disadvantages
No fiat deposit facilities
Customer support is not good
So, now that you know the advantages and disadvantages of Binance, the next part of my "How to buy Stellar Lumens" guide is going to tell you about the Kraken exchange!
Kraken
Created in 2011, Kraken is one of the oldest exchange brokers to sell cryptocurrency! Their greatest advantage is that they allow you to deposit using fiat currency.
Although this doesn't include the debit or credit card method, you can easily deposit using SEPA (E.U) or SWIFT. To do this, you will need to be living in either the U.S, Canada, Japan, the U.K or the E.U!
Security is also very good at Kraken, and you will need to verify your account before you can buy Stellar Lumens. However, if you are depositing using a cryptocurrency, you just need to provide some basic information. If you want to deposit using a bank account, you will also need to verify your address.
Trading fees depend on the coin you want to buy and how much you trade, but to give you an example, trading Stellar Lumens with U.S. Dollars will cost you between 0.02%-0.26%.
The platform is also really easy to use so it's great for beginners. If you need help, you can contact Kraken by live chat or email! You can't call them, though.
Advantages
Deposit using a bank account
Excellent security
Simple to use
Live chat support
Disadvantages
Bank account deposits only allowed for some countries
A small selection of coins
The next exchange I am going to review in my "How to buy Stellar Lumens" guide is HitBTC!
HitBTC
Created in 2013, HitBTC is another established exchange offering Stellar Lumens. Located in Estonia, they allow you to buy and sell over 200 different cryptocurrencies!
The reason I have chosen them is that they have lots of different payment methods to choose from. For example, by depositing through a third party payment provider like PerfectMoney, you can use a debit/credit card, bank account or a cash voucher (selected countries only).
Just remember, if you want to deposit using fiat money, you will need to verify your account by submitting the required documents. Some people have reported that this takes really long, so if you need to buy Stellar Lumens quickly, this might not be the best option for you.
Although HitBTC says they have really good security, it is important to remember that they were hacked in 2015, with some people having their coins stolen. It is also difficult to find the HitBTC support page. Once you do find it, though, you can email them. However, there is no live chat or phone support.
Advantages
Lots of different fiat currency deposit methods to choose from
Over 200 different coins
Low trading fees
Extra tools for advanced traders
Disadvantages
Reports of expensive withdrawals
No live chat or phone support
Servers were hacked in 2015
So, you now have three different exchanges to choose from. Have you decided which one you want to use, or do you want to hear where else you can buy Stellar Lumens? No problem! The next exchange from my "How to buy Stellar Lumens" guide is Bittrex!

Did you know?
Bittrex
The Bittrex exchange was founded in 2014 and is based in the U.S. When it comes to trading volume, they have one of the highest. They also have a really good selection of coins to choose from, including Stellar Lumens.
A major advantage of using Bittrex is that they have excellent security. Furthermore, when you make a withdrawal you only pay the blockchain transaction fee!
However, when it comes to depositing funds, you can't use fiat currency. Although they plan to offer this in the future, you will need to deposit using a cryptocurrency (which is free). Trading fees are a bit higher than the other exchanges I have reviewed, costing 0.25% per trade.
Although the exchange is ideal for beginners, there are also some useful tools for more experienced traders.
If you need support, you can contact Bittrex by creating an online ticket. There is no live chat facility but if you are lucky you might get a quick response on their Facebook or Twitter page. Just remember not to post any private account details on there!
Advantages
Good selection of cryptocurrencies
Ideal for both beginners and advanced traders
Very cheap withdrawals
Great security
Disadvantages
Trading fees not as cheap as other exchanges
No live chat
No fiat deposits
It's now time for the final exchange from my "How to buy Stellar Lumens" guide!
Poloniex
Also based in the U.S., Poloniex is one of the most popular exchanges to buy Stellar Lumens. They have a long list of different cryptocurrencies on offer and the platform is very simple to use.
You won't be able to deposit funds using a debit/credit card or bank account, so you will need to use a cryptocurrency instead. Just like Bittrex, there are no fees to withdraw coins, other than the blockchain's transaction fee.
You will get cheaper trading fees if you trade larger volumes, which can be anywhere between 0%-0.25%.
You will not need to provide any ID on Poloniex unless you are looking to withdraw more than $2000 in 24 hours, which means you can buy Stellar Lumens quickly.
Although Bittrex is a U.S. based company with good security, they did have their servers hacked in 2014, with the criminals stealing 12% of their Bitcoin's.
Customer service is also good as you can get assistance by using live chat.
Advantages
Good selection of cryptocurrencies to buy and sell
Cheaper transaction fees as you trade more
Only pay the blockchain transaction fee to withdraw
Security is taken very seriously
Live chat facility
Disadvantages
No fiat currency deposits or withdrawals
The server was hacked in 2014
If you have read all of my "How to buy Stellar Lumens" guide so far, you should now have a good understanding of how the project works. You also have five different exchanges to choose from! Which exchange from my "Where to buy Stella Lumens" section do you think suits your needs the most?
In the next part of my guide, I am going to give you step-by-step instructions on how to buy Stellar Lumens using Binance. The reason I have chosen Binance is that they have lots of trading volume, you don't need to submit ID and fees are really low.
So what are you waiting for? Let's go and buy some Stellar Lumens!
Instructions on How to Buy Stellar Lumens
You can go and trade directly on Binance, or you can also first buy some cryptocurrency from a broker. I am going to buy some Ethereum from Coinbase, as it is quick and easy. If you don't have a Coinbase account yet, click here and set one up.
Buy ETH on Coinbase
Once you have verified your identity and set up your debit/credit card, you can then buy some Ethereum.
Click on Buy/Sell.

Then click on Ethereum

Scroll down and enter the amount of fiat currency you want to exchange to Ethereum. I am buying 125 Euros worth, however, your account might be in a different currency like U.S. Dollars.

To complete your purchase, click on Buy Ethereum Instantly!
Transferring ETH to Binance
At the top of the Coinbase screen, click on Accounts.


Next, select Ethereum and click on Send.

When you get your deposit address from Binance, here is where you will paste it in. Next, open a new tab and created an account with Binance.
Once you are set up with Binance, move your mouse over Funds and then click on Deposits.

In the drop-down box, enter ETH and then click on Ethereum.

You will now see a long deposit address which will contain both letters and number. Click on Copy Address and go back to your Coinbase tab.
You now need to paste the wallet address that you just copied. Next, click on Send. The coins should update in your Binance account within 10 minutes.

Pros
Can be managed from mobile device
Very secure
Supports more than 1500 cryptocurrencies

Pros
Top-tier security
DeFi app support
Store over 5500 assets, install up to 100 apps simultaneously
How to Buy Stellar Lumens on Binance
If your Binance account is now funded with Ethereum, you can go and buy Stellar Lumens!
Move your mouse over Exchange and then click on Basic.

On the right-hand side of the screen, click on ETH. Search for XLM and then click on XLM/ETH.

You are now on the trading screen for the Stellar Lumens/Ethereum pairing!
Scroll down under the chart and look for the Buy XLM trading box. Now, click on the Market. When you use the market option it means you get the best Stellar Lumens price available at that time!
You now need to enter the number of Stellar Lumens you want to buy. As you can see from my screenshot below, I am buying 1000 coins. However, if you want to use all of your Ethereum balance, click on 100%.
Finally, click on Buy XLM! Congratulations, you've successfully bought your first Stellar Lumens!
How easy was that?! Also, don't forget, if you are looking to hold on to your Stellar coins for a long time then you need to withdraw them to a secure wallet. For more information on how to choose a secure wallet, see my guide here!
Conclusion
Well, that's the end of my "How to buy Stellar Lumens" guide. I hope you enjoyed it! If you read it all the way through, you should now feel confident enough to go out and buy some Stellar Lumens for yourself!
So, what do you like the most about Stellar Lumens? Is it that transactions only take a few seconds, or that it is practically free to use? I really like how the team is trying to help poorer countries too!
If you read the exchange section of my guide, you should also have a good understanding of the advantages and disadvantages of five different exchanges that sell Stellar Lumens.
Did you decide to use Binance like me? I know there are other exchanges that let you deposit with fiat money, but I still find that Binance is the quickest way to do it!
What about my step-by-step guide? Did you find it easy to follow? I hope so!
Anyway, I would love to hear your thoughts on the Stellar Lumens project, which exchange you used and how many coins you decided to buy. So, feel free to leave your comments below!
Leave your honest feedback
Leave your genuine opinion & help thousands of people to choose the best crypto exchange. All feedback, either positive or negative, are accepted as long as they're honest. We do not publish biased feedback or spam. So if you want to share your experience, opinion or give advice - the scene is yours!