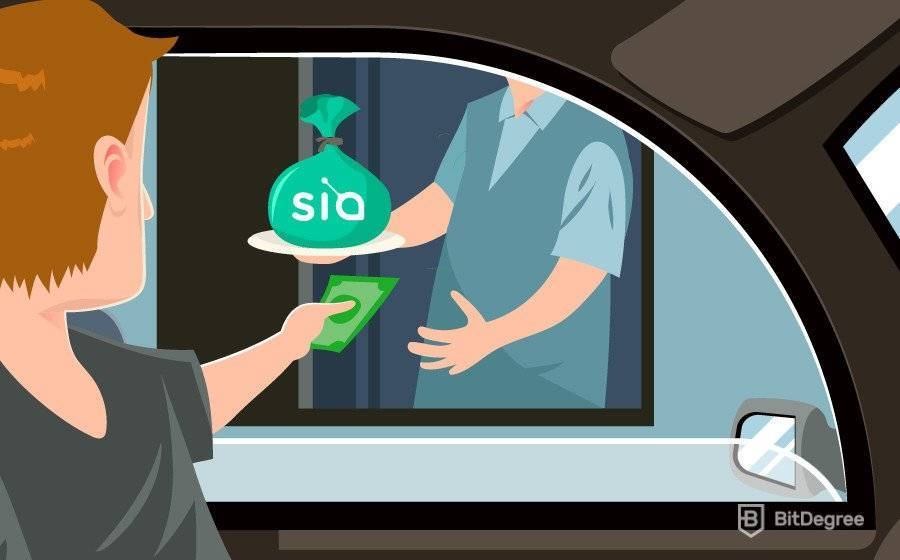 Hey there, crypto fans! So, you want to know how to buy Siacoin? Well, I've got good news for you, as today I am not only going to show you where to buy Siacoin but also how to buy it too!
At the time of writing this guide - July 2018 - cryptocurrencies are significantly cheaper than they were during the industry's all-time highs in late 2017! This means that you can currently grab yourself a bargain. (This is not financial advice though.)
In this 'How to buy Siacoin' guide, I am first going to give you an overview of what the coin is. I'm sure you already know this, but I thought I would add it in just in case some of you aren't aware!
After that, I am then going to list five of the best cryptocurrency exchanges to buy it. Finally, I am then going to give you a comprehensive step-by-step walkthrough on how to buy Siacoin, along with some really helpful screenshots!
I hope you're ready, as we've got a lot to go through!

Did you know?
Want to get smarter & wealthier with crypto?
Subscribe - We publish new crypto explainer videos every week!
What is DeFi in Crypto? (Explained with Animations)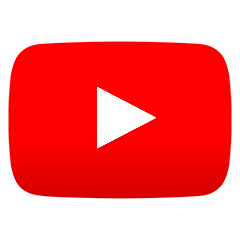 What is Siacoin?
Siacoin is a cryptocurrency project that aims to challenge the cloud storage industry by using blockchain technology. It was created by a company called Nebulous Inc and is currently led by Luke Champine and David Vick.
Latest Binance Coupon Found:
CLAIM $600 BONUS
Exclusive $600 Binance Offer
Don't miss this limited-time deal that's only available for our readers. Follow the Binance referral code link & receive up to $600 in rewards and bonuses!!
Expiration date: 10/02/2023
7,847 People Used
Only 49 Left
At the moment, cloud storage is dominated by centralized corporations such as Amazon and Google. This has led to expensive fees and weak security, which is something that Siacoin claims it has solved.
By using the platform, anyone in the world can use Siacoin to rent online storage. Alternatively, anyone who wants to host files by contributing their spare hard drive space can earn Siacoin!
The project is completely decentralized, meaning that no single person or authority controls the network. Instead, data transactions are verified by multiple nodes, which guarantees that the Siacoin servers will never fail, nor can they be hacked.
Note: A node is a device that is hooked up to a cryptocurrency network. They allow transactions to be verified securely without a third party!
According to the team, users will be able to store 1 Terabyte of data for just $2 per month, which compared to Amazon's fee of $23 per month, is significantly cheaper.
Although Siacoin was first released in late 2015, it wasn't until mid-2017 that the coin started to experience some considerable growth. Like most other cryptocurrencies, Siacoin experienced its highest ever price in January 2017, where at 9 cents it had a total market capitalization of just under $3 billion. Again, like most other cryptocurrencies, its value has since gone down.
For more information on what the team is doing right now, visit the official Siacoin website here.
So, now that you know what the project is aiming to do, the next part of my 'How to buy Siacoin' guide is going to look at five of the best exchanges to buy it from! Let's start with Binance.
Where to Buy Siacoin
Binance
Although Binance was only created in 2017, they are now officially the largest cryptocurrency exchange in the world. They were originally based in China, however, they recently moved their headquarters to the European nation of Malta.
The platform is now so popular that it has more than 10 million registered users who contribute to an average daily trading volume of up to $2 billion per day! But why do people love them so much?
Firstly, Binance allows you to trade hundreds of different cryptocurrencies. This includes popular coins such as Bitcoin and Ethereum and less known ones like Siacoin! Furthermore, Binance quite often lists brand new cryptocurrencies that have just finished their ICO.
Another really benefit to trading at Binance is that fees are one of the lowest in the industry. Standard trading fees are just 0.1% of the total trade amount! You can reduce this by 50% if you use the BNB coin, which is a cryptocurrency created by Binance!
Security at Binance is also highly recommended. There has been a couple of recent issues (such as the huge price swing of Syscoin where Binance had to temporarily block withdrawals), however, the exchange has never experienced any major hacks. Users are protected by various safety controls, such as two-factor authentication and a cold storage option, which means your coins are held offline.
Interestingly, even though Binance is one of the most popular exchanges in the cryptocurrency industry, it does not allow users to deposit or withdraw funds using real-world money! Instead, you will need to deposit a cryptocurrency, which is free of charge. However, in June 2018 the Binance team announced that they will soon be accepting fiat currency deposits, which is exciting!
Binance is a great place to go in you're looking at how to buy Siacoin; let me quickly summarize the advantages and disadvantages of the platform.
Advantages
Hundreds of coins listed
Very cheap trading fees
Great security
Huge trading volume so lots of liquidity
Disadvantages
No fiat currency deposits or withdrawals (but planning to offer soon)
A couple of strange security threats which meant they had to block withdrawals
So, now that you know the pros and cons of buying Siacoin on Binance, the next part of my 'How to buy Siacoin' guide is going to look at Bittrex.
Bittrex
Bittrex was created in 2013 and is based in Seattle in the U.S. Just like Binance, they are one of the largest exchanges in the world for trading volume, meaning they always have lots of liquidity available!
Until recently, Bittrex did not offer users a way to deposit or withdraw funds using real-world currency, however, that is slowly changing. At the end of May 2018, the exchange created a facility for corporate clients to deposit funds using USD! Although an exact date hasn't been given yet, the exchange also plans to offer this to standard users too.
The platform lists more than a hundred different cryptocurrencies, including Siacoin (of course)! Trading fees are fairly good at Bittrex, costing 0.25% for each trade you make. When you deposit or withdraw cryptocurrencies at the exchange, the only fee that you have to pay is the blockchain transaction fee.
As you can probably guess, Bittrex take security seriously because they are based in the U.S. On the other hand, this means that every account needs to be verified before you can start trading, which according to some users can take up to two weeks! Therefore if you need to buy Siacoin quickly, it might be best to use a different exchange.
Although it remains unclear how many users Bittrex has, in late 2017 they had to suspend new registrations as too many people were trying to join. However, they have since re-opened their doors.
Before moving on to the next part of my 'How to buy Siacoin' guide, let me quickly summarize the advantages and disadvantages of using Bittrex.
Advantages
More than a hundred coins listed
Trading fees are just 0.25%
Top security
Always lots of liquidity
Disadvantages
Fiat currency deposits for corporate clients only (soon to be offered to all)
Verification can be very slow
Some reports of poor customer service
So, now that you know the good points and bad points of using Bittrex, the next part of my 'How to buy Siacoin' is going to look at OKEX.
OKEX
OKEX is a cryptocurrency exchange that was created in 2014. Originally based in China, they recently moved their offices to Malta (just like Binance!). Although the exchange was originally only available in Chinese, it is now available in English too.
In terms of coin availability, OKEX has over 100 coins to buy, sell and trade. The platform only allows fiat currency deposits for advanced traders who want to buy complex financial products, so you will need to deposit using a cryptocurrency.
When it comes to trading fees at OKEX, you will pay anywhere between 0.02% and 0.2%. Ultimately, the more that you trade in 30 days, the cheaper the fees!
One of the great things about trading at OKEX is that you only need to verify your identity if you plan on trading high amounts! At the time of writing, you can trade 100 BTC every 24 hours.
Another good feature of using OKEX is that they have a live chat facility 24 hours a day. Although response times can be quite long, it is certainly quicker than having to wait for an email reply!
Security is also good at OKEX, with users required to confirm a number that is sent to your registered mobile phone every time you want to log in to your account, trade or withdraw funds!
Trading volumes are very high at OKEX, with the exchange quite often responsible for more than $1 billion in daily trades. As a result, this makes it a great exchange to buy Siacoin as there is always lots of liquidity.
Before moving on to the next exchange in my 'How to buy Siacoin' guide, I'll quickly summarize the advantages and disadvantages of using OKEX.
Advantages
Excellent range of cryptocurrencies listed
Good trading fees, the lowest being 0.02%
Very high trading volumes
Good security – forces users to confirm their mobile phone regularly
Allows anonymous trading (as long as less than 100 BTC per day)
24/7 live chat
Disadvantages
No real-world deposit methods for everyday users
Platform a bit complicated for beginners
Now that I've gone through the pros and cons of using OKEX, the next exchange in my 'How to buy Siacoin' guide is HitBTC!

Did you know?
HitBTC
Created in 2013, HitBTC is a cryptocurrency exchange based in the country of Estonia. On top of listing Siacoin, the platform offers more than 200 different cryptocurrencies that users can buy, sell and trade!
If you are looking to buy Siacoin with USD (or other real-world currencies), then you are in luck! HitBTC has a good range of fiat currency payment methods, including SEPA (European customers) and SWIFT (Everybody else).
Just remember that if you choose to deposit using real-world funds, you will first need to verify your identity. According to other users who have attempted to do this, the verification process can take a long time during busy periods.
Bank account deposits can also take up to 3 days before they reach your account, so if you want to buy Siacoin immediately, you're better off depositing using another cryptocurrency (such as bitcoin or Ethereum).
Trading fees are also a good value at just 0.1%, but withdrawal fees can be expensive. The withdrawal fee depends on the coin you want to withdraw and they can change depending on the value of the cryptocurrency of choice. They don't publish the cost of withdrawing Siacoin, so you will need to check this once you are logged in to your account.
One thing to consider is that in 2015, the HitBTC servers were hacked, which meant some that users had their coins stolen. If you do decide to use HitBTC to buy Siacoin, make sure you set up two-factor authentication are never keep too much in your account. I recommend sending your Siacoin to a secure personal wallet.
Before moving on to the final exchange of my 'How to buy Siacoin' guide, let me quickly discuss the pros and cons of using HitBTC.
Advantages
More than 200 different cryptocurrencies listed
Very low trading fees
Accepts bank account deposits
Easy to use platform
Disadvantages
Expensive and unclear withdrawal fees
Hacked in 2015
Trading volumes on Siacoin sometimes low
So now that you know about HitBTC, the final exchange that I am going to review in my 'How to buy Siacoin' guide is Poloniex!
Poloniex
Poloniex is a cryptocurrency exchange located in the U.S. Created in 2014, they are now one of the largest platforms for daily trading volumes. Unfortunately, Poloniex doesn't let you deposit or withdraw using real-world money, which means you will need to fund your account using a cryptocurrency.
On the plus side, the exchange does have a really big list of supported coins and cryptocurrency deposits are free!
Trading fees depend on whether you are a maker or taker. The market maker is the person that provides the exchange with liquidity, and the market taker is the person that takes the current market price! If you are a maker, you will pay between 0%-0.15%. If you are a taker, they are between 0.05%-0.25%. Essentially, the more you trade, the lower the trading fees.
A great advantage of using Poloniex is that they allow you to trade anonymously, as long as you do not attempt to trade more than $2000 a day. If you do need to trade larger amounts, then you will need to go through a verification process.
When it comes to security at Poloniex, the majority of customer funds are held offline and two-factor authentication is also available. However, be warned that in 2014 the exchange was hacked, leading to 12% of its Bitcoin supply being stolen. No hacks have been reported since.
Below I have summarized the advantages and disadvantages of using Poloniex.
Advantages
Very large selection of coins listed, including newer coins
The U.S. based so good security
Anonymous trading if less than $2000/day
Very lower trading fees
Disadvantages
Had 12% of Bitcoins stolen in 2014
Can't buy Siacoin with USD/EUR etc.
So, now that you know five of the best exchanges where to buy Siacoin, I am now going to give you step-by-step instructions on how to buy Siacoin!
How to Buy Siacoin
In the following step-by-step guide, I am going to show you how to buy Siacoin using Binance. The reason for this is that although they do not allow you to buy Siacoin with USD (or any real-world money), they have the largest liquidity, cheapest fees and offer excellent security! If you'd like to buy SiaCoin in a USD-based way, there are other exchange options available, too.
The easiest way to fund your Binance account will be to deposit using a popular cryptocurrency such as Ethereum (ETH). If you already own Ethereum (or any other coin that Binance accepts) then you can move on to the next part of my guide.
If you don't hold any cryptocurrency at the moment, then the easiest and quickest way to get some is to buy them on Coinbase. It is fairly straight forward to set up an account there, however, If you want to know how to do this, see my "How to Buy Ethereum" guide.
How to Transfer ETH from Coinbase to Binance
Once you have your Coinbase account set up, and you have purchased your ETH, you now need to transfer it over to Binance.
At the top of the screen, click on Accounts.
Scroll down and then select Ethereum. Then click on Send.
This is where you need to enter your Binance deposit address.
So, open a new internet tab and create an account with Binance.
Once you have created an account at Binance, you need to log in. Hover your mouse over Funds and then click on Deposits.
In the drop-down box, search for ETH. Then click on Ethereum.
You will now see your Binance deposit address for ETH. Click on Copy Address and then go back to your Coinbase tab.
You now need to paste the Binance deposit address into Coinbase and click on Send. Your Binance account should be funded within a few minutes, just be patient.

Pros
Can be managed from mobile device
Very secure
Supports more than 1500 cryptocurrencies

Pros
Top-tier security
DeFi app support
Store over 5500 assets, install up to 100 apps simultaneously
How to Buy Siacoin on Binance
Now that your Binance account is funded with ETH, it's now time to buy Siacoin!
At the top of the screen, click on Exchange, followed by Basic.
On the right-hand side of the screen, click on ETH and then search for SC.
Click on the SC/ETH pairing.
You are now on the main trading screen for Siacoin and Ethereum trading!
Now, scroll down to below the pricing charts and look for the Buy SC trading box. The easiest way to trade is to use the Market option, so make sure that is selected. This will ensure that you are trading at the current market price.
Now you need to enter the total amount of Siacoin that you want to buy. You can either (1) enter it into the Amount box or (2) select the total percentage of your ETH balance that you want to use.
Finally, to complete the trade, click on BUY SC. If you used the market option, your trade should be completed within a couple of seconds.
Congratulations! You've just bought your first bunch of Siacoins! Easy right?!
Conclusion
And that's the end of my 'how to buy Siacoin' guide! Today I've given you five of the best cryptocurrency exchanges to buy it from. Each has its pros and cons, but it's completely up to you which one you decide to use.
In my opinion, Binance is the best exchange to buy Siacoin because of its high trade volumes, as well as its really low trading fees. Which is why I used them in my step-by-step guide.
Once you have bought the coins from Binance (or whichever exchange you used), my advice would be to withdraw them over to your Siacoin wallet. It is best to use the official Sia-UI Client, which contains the official Sia wallet.
If you are unsure how to do this, simply follow my link here for a step-by-step guide.
If you have found this guide useful and have now successfully purchased some Siacoins, then please let me know in the comments below!
Leave your honest feedback
Leave your genuine opinion & help thousands of people to choose the best crypto exchange. All feedback, either positive or negative, are accepted as long as they're honest. We do not publish biased feedback or spam. So if you want to share your experience, opinion or give advice - the scene is yours!