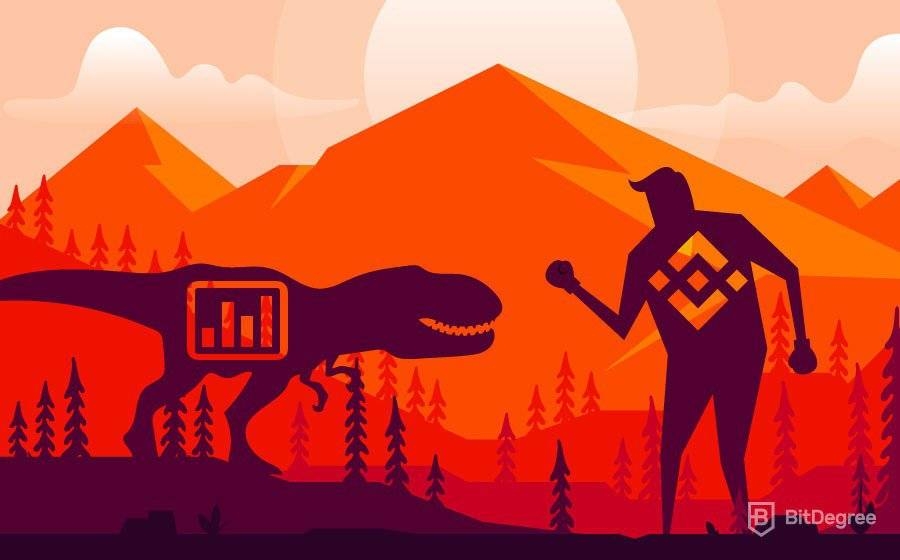 Binance and Bittrex: two of the most popular cryptocurrency trading exchanges available.
We've all heard about them, but do you know the differences between them? Do you know what is best for you?
Welcome to one of the most frequently debated topics in the world of cryptocurrencies — Binance vs Bittrex. My plan, though, is to end the debate with this guide.
In this guide, I will highlight all the key differences between the two exchanges and help you decide which is best for you — Binance or Bittrex.
I will cover their history, team, and services so that you can judge their credibility. Then, I will go into a full Bittrex vs Binance comparison regarding things like security, interface, transaction times, fees and more.
By the end, you will have a clear understanding of the differences between the two exchanges and which types of investors each exchange is better for.
So, let's get started!

Did you know?
Want to get smarter & wealthier with crypto?
Subscribe - We publish new crypto explainer videos every week!
What is Uniswap? (UNI Token Explained With Animation)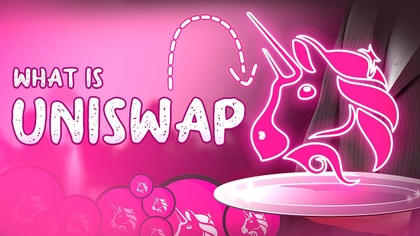 Binance vs Bittrex: What is Binance or Bittrex?
Binance and Bittrex are very similar in terms of what they do. Like stock exchanges or forex exchanges, Binance and Bittrex let users trade an asset. Only, with Binance and Bittrex, the assets are cryptocurrencies.
Latest Deal Active Right Now:
REDEEM $600 PRIZE
Binance Cyber Monday
Attention new Binance users: this Cyber Monday, you can score up to $600 in rewards by completing special tasks. Activate this amazing Binance Cyber Monday deal using the code – 49316610!
Expiration date : 05/12/2023
6,127 People Used
Only 16 Left
On some exchanges, you can buy cryptocurrencies with fiat currencies (USD, EUR, etc.). Those exchanges are known as broker exchanges.
On Binance and Bittrex, though, you cannot buy crypto with fiat. Instead, you can buy cryptocurrencies with other cryptocurrencies. For example, you might go on Binance to buy OmiseGo (OMG) using Ether (ETH). This is why it's referred to as trading, and Binance and Bittrex are known as trading exchanges.
So, to use Binance or Bittrex, you must already own some crypto. If you want to buy crypto to use on Binance or Bittrex, read us How to Buy Cryptocurrency guide. Once you've got your cryptocurrency, you can transfer it over to Binance or Bittrex and start trading.
People use trading exchanges for many reasons: some use it to trade for profit each day and some use it just to buy a cryptocurrency that they cannot buy with fiat. (As you can only buy a select few cryptocurrencies on a broker exchange/with fiat).
With this in mind, let's start our Binance vs Bittrex investigation by looking at the history and basics of each exchange!
Binance
From Japan, Binance was started in July 2017 by Changpeng Zhao using an ICO. It is one of the most successful ICOs to date.
Note: An ICO (Initial Coin Offering) is a crowdfunding event hosted on the blockchain using a smart contract. For more on ICOs, see our What is an ICO guide.
Zhao has a lot of experience working in the cryptocurrency market. He had worked with Blockchain.info and OKCoin before starting off with Binance.
At the time of the launch, Binance raised $15 million through the sale of 200 million tokens. It went on to become the largest cryptocurrency trading exchange in less than a year!
It would seem that Binance currently (14.03.18) has a trading volume of around $1.24 billion per day! That's crazy!
Binance supports 100s of coins and has become a great place for new coins and tokens to gain popularity. If a coin/token is listed on Binance, lots and lots of people will see it. Because of this, Binance is able to charge a lot of money to new crypto projects wanting to be listed on their exchange.
Even with the listing fee, they are charging, Binance has been adding coins to its platform at a very fast rate. As shown in the image below, it even has a tab called 'Launchpad', where it features upcoming blockchain projects and their coin launches.
This has become a very popular place for investors that are searching for new projects to invest in.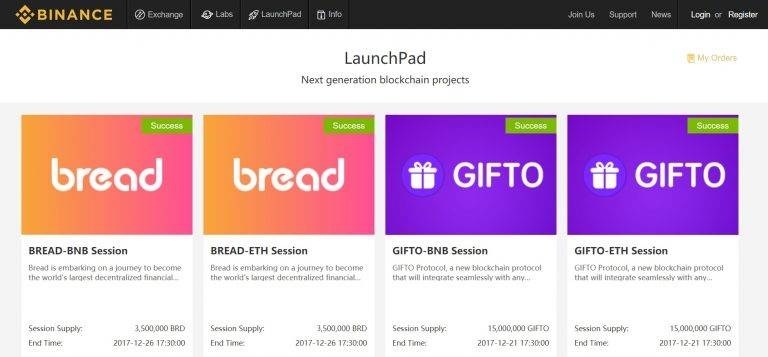 Pros
A very well-known crypto exchange platform
More than 500 different cryptos available
Two-factor authentication
Main Features
Over than 100 different cryptocurrencies available
Strong security
Small withdrawal fees

Pros
Secure and reliable
Low fees
A good amount of fiat currencies accepted
Main Features
Reputable exchange
Multiple fiat currencies are accepted
Relatively low trading fees

Pros
Anonymous trading
Secure
Supports a variety of cryptocurrencies
Main Features
Easy to use
Low fees
Good security
Bittrex
Bittrex, founded in 2014, is one of the oldest cryptocurrency exchanges. It was founded by Bill Shihara and Richi Lai in Las Vegas, USA, and it still operates from there.
When comparing Binance vs Bittrex, Bittrex has been around for a much longer time than Binance and therefore has a more proven track record.
Certain source note that Bittrex has a turnover of about $240 million per day! That's not quite as much as Binance's $1.24 billion, but it's still huge.
Among other things, Bittrex gained popularity as it offered many new coins when most other exchanges were offering just a few big cryptocurrencies like Bitcoin, Ethereum and Litecoin.
Currently, Bittrex supports around 190+ coins but lately, it has been slow in adding new coins. In fact, most of the ICO action is missing from Bittrex. This is one of the reasons that it has started to lose users — investors that want to buy fresh tokens straight out of ICOs have been forced to go to other exchanges to find the token they want.
So, now that we know a little bit more about these two exchanges and how they started, we can jump into features comparison of the most popular trading exchanges.
Binance vs Bittrex: The Comparison
I would like to take you through a detailed comparison of these two exchanges, focusing on the most important points that help you decide which suits you better. The first point is fees…
Fees
Both Binance and Bittrex charge trading fees. Following are the fees per trade charged by the two exchanges:
Binance fees: 0.1% trading fee
Also, if you have any Binance (BNB) tokens, you can use BNB to pay for transaction fees as default. If you do, your fees are just 0.05%!
Note: The BNB token is the cryptocurrency of Binance itself. I'll talk more about that later.
Bittrex fees: Flat trading fee of 0.25%
As you can see, in a fight Binance vs Bittrex - Binance is the clear winner as far as trading fees are concerned. These fees can make a significant difference, especially if you trade a lot and/or every day.
Moving on from one important factor to the next, let's see how well Binance and Bittrex perform with their security.

Did you know?
Want to get smarter & wealthier with crypto?
Subscribe - We publish new crypto explainer videos every week!
What is Shiba Inu Coin? (Explained with Animations)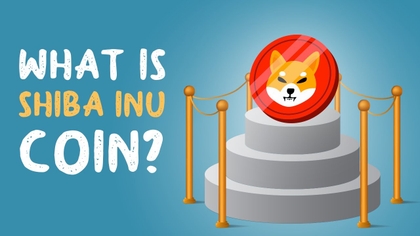 Security
Hundreds of millions of dollars have been lost due to hacks on cryptocurrency exchanges, so it is extremely important to know how secure these two exchanges are. Let's see how they match up…
Binance
Binance offers the email confirmations for transfers and two-factor authentication for logging in. This means you'll have to confirm each withdrawal you make from Binance using your email address — you'll receive an email with a confirmation link each time you submit a transfer from your Binance wallet to any other wallet.
These are just the features that allow you to protect your own account. But to protect the actual servers that Binance runs on, Binance has its own security features. Because of these features, Binance is yet to be hacked successfully.
Bittrex
In a match-up of Binance vs Bittrex the security offered by Bittrex is the same as that offered by Binance. It offers two-factor authentication and email confirmations.
The security it lays upon its servers seems to be working pretty well, too, just like Binance. In its long tenure of around 4 years, it has never been hacked.
It is safe to say that both are equally good as far as the security aspect is concerned.
However, you should never leave large amounts of crypto on an exchange. Not on Bittrex, not on Binance, not on any exchange. Storing crypto on an exchange is the least safe way to store crypto. Instead, you should consider a software or hardware wallet.
Hardware wallets are the safest type, and I recommend the Ledger Nano X. The Trezor Model T is really good, too. It's tough to decide which to use, so read my Trezor vs Ledger review if you want some help.
Set-up and Ease of use
Set-up
When it comes to Binance vs Bittrex account set-up and usage - both exchanges are quite similar.
Whether it is Bittrex or Binance, you have to verify yourself once you have registered. The details you must provide include email address, photo ID, contact number and address, etc.
Once registered and verified, you will receive a confirmation email that tells you that you can start trading.
Although it's easy and simple to register on Binance and Bittrex, it isn't always accessible. What I mean by this is that Binance and Bittrex have been so busy with registrations (they receive tens of thousands of registrations per day), that sometimes they do not allow new users to sign up.
So, before you decide which to sign up to, make sure you find out whether or not they are currently accepting new users.
Click here to register on Binance and here to register on Bittrex.
Ease of use
Neither of mentioned trading exchanges gets points in a fight Binance vs Bittrex, none of them is great for ease of use — I would recommend watching some YouTube tutorials if you are a complete beginner. As you can see in the images below, they look rather complicated and unfriendly for beginners.
Binance interface
The interface of Binance is difficult to understand immediately and requires the user to spend some time to get used to it. There are lots of things happening on one screen — although this is great for experienced traders, it can look quite frightening to a newbie.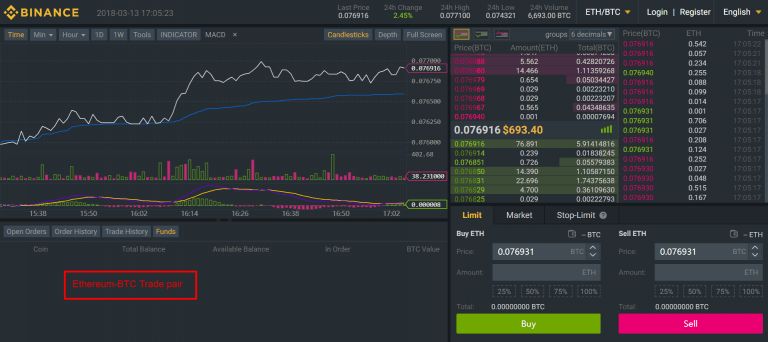 Bittrex interface
Bittrex has a slightly more user-friendly interface compared to Binance, but it still isn't as simple as it could be for beginners. It is easier to use, though, and its charts a bit simpler to read for beginners.
Unlike Binance, Bittrex also has 1-minute charts available.
If we must decide a winner of Binance vs Bittrex for the ease of use, then it would be Bittrex. Bittrex is a good Binance alternative as far as the interface is concerned.
Even though I have said that Binance and Bittrex aren't the friendliest sites for beginners, it's important to note that this is the same for most trading exchanges. It's very rare to find a trading exchange that is as user-friendly as a brokerage exchange (like Coinbase, Coinmama, etc.).
In fact, if we're only talking trading exchanges, Binance and Bittrex would be up there among my top picks for the most newbie friendly.
So, now that we've looked at the Binance vs Bittrex platforms themselves, let's talk about their customer support. Customer support can play a very important role because most of the users of these platforms are new to crypto trading altogether.
Support
Another aspect from which we can judge the ability of the teams behind Binance vs Bittrex is customer support.
Bittrex Customer Support
Recently, Bittrex has received a lot of complaints about its lack of customer support. All over the internet, users have been saying that Bittrex has been slow in responding to customer queries.
In the past, there were cases in which Bittrex customers were concerned about the lack of transparency shown by the Bittrex team.
This led to a lot of worry and distrust, especially when many Bittrex customers were actually unable to withdraw their cryptocurrency last year. Unfortunately, what made the situation worse was the lack of response from the Bittrex team…
Binance Customer Support
Comparing Binance vs Bittrex and their customer support, Binance hasn't had as many complaints as Bittrex, so this is definitely a point scorer. They respond to customers via emails & social media, and they don't seem to take very long to do it either!
With the increasing traffic on their platform, Binance has faced some technical issues but they seem to be taking care of it well and answering all their customers' questions
I would say that Binance is the winner in this matter and provides a good Bittrex alternative as far as customer support is concerned.
Mobile Trading
Binance has an advantage here because it has mobile apps for both Android and iOS users. Bittrex does not have an app, nor is its website very easy to use on smartphones.
In today's society, smartphones have replaced computers for lots of different tasks. Many users prefer to access cryptocurrency exchanges from their phones. In the aspect of mobile trading, Binance is a clear winner!
Binance (BNB) Coin
As promised at the beginning of this guide, I will now tell you a little about the BNB coin. In this Binance vs Bittrex comparison, the BNB coin offers a major advantage to Binance!
BNB is the token that Binance created and released at its ICO. It can be traded for any other cryptocurrency on the Binance exchange. Also, if you trade using BNB, then you save 50% of your transaction fees! That's not exactly a small amount, is it?
Secondly, if the Binance exchange performs well and keeps growing then it is quite possible that the price of BNB would increase too. So, there is a chance of making good profits from the BNB token itself.
In fact, Binance's BNB token was one of the best performing cryptocurrencies of 2017. As you can see from the chart below, it went from almost zero to touch a high of about $24 dollars in less than a year.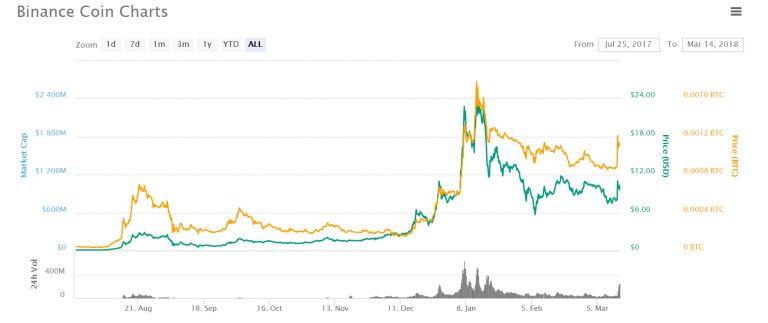 BNB was up by around 25% on 14 March 2018 due to the announcement that Binance is launching its own public blockchain. Binance is doing this to create a new decentralized exchange. If this happens, Binance will become more of a community rather than a company, which may be good news for the users.
Bittrex does not have a coin of its own and hasn't made any announcement to launch anything like this just yet. Maybe Bittrex will do something similar later on, maybe they won't. We'll see!
So, I have now covered most of the key points you need to know before deciding which exchange suits you better — Bittrex or Binance. Let's recap on what we've looked at by highlighting the pros and cons.
Binance vs Bittrex: Pros & Cons
Binance
Pros
Low trading fees of 0.1% per transaction
Many new coins and ICOs get added regularly
Has its own token - BNB coin, which can be used to trade at a lower fee of 0.05%
No security breaches have happened so far
The team backing the exchange is highly experienced and dynamic — they are also working on launching their own blockchain
Has mobile apps for iOS and Android
Cons
The interface is not very user-friendly
Very new exchange so it still needs to prove itself long term
Customer support is better than Bittrex but still needs to be improved
Does not accept fiat currency (USD, EUR, JPY, etc.)

Pros
A very well-known crypto exchange platform
More than 500 different cryptos available
Two-factor authentication
Main Features
Over than 100 different cryptocurrencies available
Strong security
Small withdrawal fees

Pros
Secure and reliable
Low fees
A good amount of fiat currencies accepted
Main Features
Reputable exchange
Multiple fiat currencies are accepted
Relatively low trading fees

Pros
Anonymous trading
Secure
Supports a variety of cryptocurrencies
Main Features
Easy to use
Low fees
Good security
Bittrex
Pros
Has a proven track record of about 4 years — a good reputation
Never been hacked — neither has Binance but Bittrex has been going for 3 years longer than Binance, so it has survived longer without being hacked
Easier to understand than Binance for a beginner
Supports over 190 coins
Cons
High trading fees of 0.25% per transaction
Lack of response and transparency from customer support
Does not add new coins on a regular basis
They do not have their own coin or token as Binance does
Does not accept fiat currency (USD, EUR, JPY, etc.)
They do not have a mobile app
Binance vs Bittrex: Which Exchange you Should Go For?
Both are very popular exchanges and are used by a large number of users worldwide. So, whether you chose Binance or Bittrex really depends on whatever the most important thing is for you personally.
What is that you look for in an exchange?
If you are looking for an exchange with credibility and user-friendliness, then perhaps Bittrex is the winner for you. If your trading volume is going to be low and so you don't mind paying a higher fee, Bittrex could work for you.
But if you are looking to invest in upcoming ICOs and newly-listed coins, then you should probably find a Bittrex alternative… Binance, maybe?
Binance is a great option if you're looking for an exchange to buy newly-listed coins and tokens straight from ICOs. They add new coins regularly and respond quickly to messages. And the most obvious reason to choose Binance, especially if your trading volume is high, is the lower fees that Binance offers.
(Remember, if you trade with BNB, you save a further 50% on your trading fees.)
Binance has built such a good reputation for themselves in such a short time — it's incredible. The only major downside, for me, is that they need to survive longer without being hacked to prove themselves.
They're doing very well so far security-wise, but can they keep it up? I like to hope so.
A lot of serious traders use both Binance and Bittrex together. This way, they get the best features of both. As a beginner, you may not need to do that and instead, you can choose just one — whichever suits your requirements the most.
Binance vs Bittrex: Final Thoughts
You now have a good understanding of what Bittrex VS Binance is, when they started, and how they differ from one another. You know how they compare in terms of trading fees, supported coins, user-friendliness, security, team, and other important factors.
Using the pros and cons of each exchange, you should be able to decide which exchange is best for you and your needs.
So, I hope you enjoyed this guide and that it helped you to make your decision for Binance vs Bittrex! Let me know which one you prefer, what you like about it and how you think it could be improved even further! I'd love to hear your thoughts.
About Article's Experts & Analysts