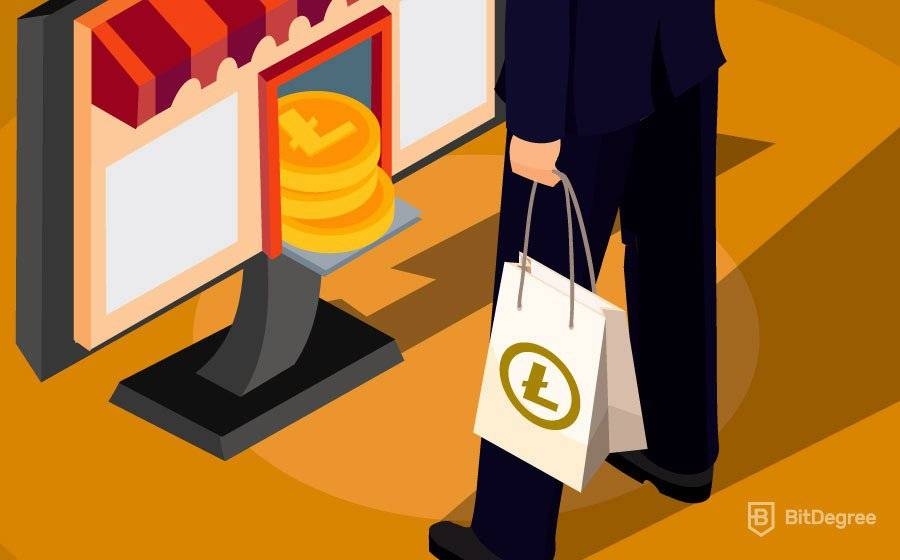 Did you know that in June 2015 you could buy Litecoin for just $1.50? It's now (19.03.18) at around $156. Pretty crazy, right?! It's these kind of returns that have people like you wondering how to buy Litecoin!

Did you know?
Want to get smarter & wealthier with crypto?
Subscribe - We publish new crypto explainer videos every week!
What is Olympus DAO? (OHM Crypto Animated Explainer)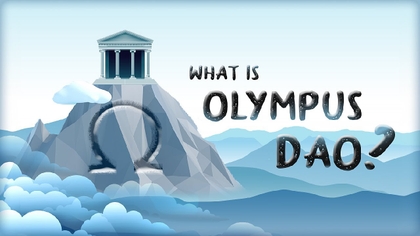 How to Buy Litecoin: Introduction
Buying Litecoin can either be really easy or really difficult — it all depends on where you live and how you want to pay for your Litecoin. Rest assured, though, if you want to know how to buy Litecoin, you're in the right place!
Latest Deal Active Right Now:
CLAIM $600 BONUS
Exclusive $600 Binance Offer
Don't miss this limited-time deal that's only available for our readers. Follow the Binance referral code link & receive up to $600 in rewards and bonuses!
Expiration date : 04/10/2023
7,847 People Used
Only 49 Left
This guide will show you exactly how to buy Litecoin from several leading platforms — including Coinbase and BitPanda. It will show you how you can buy Litecoin using fiat currency, buying Litecoin with PayPal, bank transfer or a credit card.
Before we get into the detail of buying Litecoin, you should know that cryptocurrency investments are volatile. You need to make sure you only use money you can afford to lose — this means you shouldn't use important savings like retirement money!
By the end of this guide, you'll know where to buy Litecoin, and be able to work out which is the best place to buy Litecoin for you specifically.
Quick fact: 'LTC' refers to Litecoin, and the 'Lite' bit in 'Litecoin' represents how fast it is compared to Bitcoin.
So, let's get started!
How to Buy Litecoin: Where to Buy Litecoin
This depends entirely on where you are trying to buy Litecoin from, and also the method of purchase, too. This is because different 'territories' (countries and states) have different rules and so some countries cannot use certain Litecoin exchanges.
Location isn't the only factor in deciding where to buy Litecoin, though. There are three major factors (including location/country of origin):
Payment Method
Country of Origin
Fee Payments
First up, let's see how your payment method plays a part in your decision…
Payment Method
Credit or Debit Card Platforms
Buying Litecoin is simple but it can also be difficult for some people because of the way they pay for their Litecoin. If you have a credit or debit card, Coinbase, a US-based service, allows you to buy Litecoins with a credit card.
Other platforms that accept credit cards include Coinmama – which is accessible from 188 countries. Another provider is BitPanda, an EU-based crypto service.
Bank Transfer Platforms
BitPanda and Coinbase are two of the easiest platforms to use to buy Litecoins through bank transfer.
Coinbase transfers can take upwards of five to seven working days in the US and around one to three days in the EU. The average fee charge for Coinbase in 1.49% for bank transfers.
BitPanda, however, allows you to do bank transfers from within the EU only.
So, if you're a U.S. citizen wanting to buy Litecoin with bank transfer, I suggest you take a look into Coinbase!
Safety Notice: Before we talk about the ways you can buy Litecoins with cash or PayPal, we need to talk about security.
Never keep your Litecoin on an exchange (like Coinbase, Binance, etc.). Always withdraw all Litecoin from your exchange immediately to an offline wallet – this can be a hardware-based wallet (like the Trezor).
Buying Litecoins with Cash
There used to be no direct way of buying Litecoin for cash – unless you met a guy down the bar who had Litecoin and he then agreed to swap his Litecoin for cash, but that doesn't really sound too trustworthy…
There are Bitcoin ATMs available, but they don't support Litecoin. Like many other avenues, you could buy Bitcoin for cash and then swap it electronically for Litecoin.
However, CoinFlip has created a multi-crypto ATM system that allows cash purchases for Litecoin! There is even cash out function for LTC so that you can sell your LTC for cash.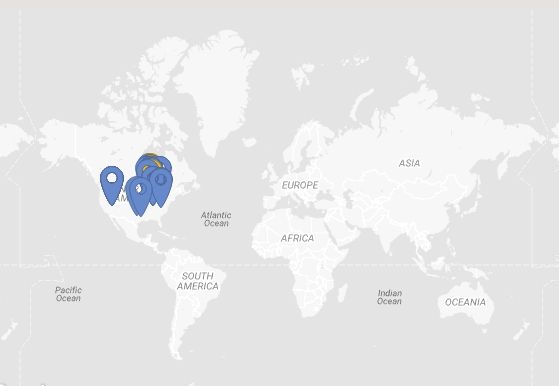 The problem is, they're only available in the USA and even then, there are less than thirty across the whole of the United States.
Buying Litecoins with PayPal
There are exchanges that accept PayPal. Coinbase is one such platform. You can pick your currency, enter the sum required for transfer and then transfer the money by clicking "Exchange Now" and you'll receive your Litecoin within 0-4 hours of the transaction being approved.
PayPal bans cryptocurrency exchanges from accepting PayPal. Cyptex24 isn't a traditional exchange, though, and the transfer process is a great example of that.
Buying Litecoin with Crypto
This is one of the simplest ways to buy Litecoin! If you are already signed up and have Bitcoin in your wallet, you can simply exchange LTC (Litecoin's symbol) with BTC (Bitcoin). The LTC/BTC is a popular pair, and so is LTC/ETH (Ether)!
Binance is one of the biggest and most trusted trading exchanges. Their fees are very low compared to most other trading exchanges too! This is the exchange I recommend for those wanting to buy Litecoin with Bitcoin or Ethereum.
Country of Origin
There are regional and territorial 'locks' on certain platforms. This is because payment methods are based on local country-by-country partnerships.
The more 'developed' the country is, the easier for partnership. Coinbase is accessible from the UK, US, EU, Singapore, Australia, UAE, and Canada.
These rules are based on exchanges following legal rules for local territories and countries. That's why US customers have to provide different information in comparison to a German citizen.
There isn't a global standard and so exchanges have to follow whatever electronic payment laws exist in the territories they wish to trade in.
Fees
You need to be aware of the different fees involved and how they impact your Litecoin investments.
First off, there's the miner fee. Bitcoin, Ethereum, Litecoin; they all have them. This part is unavoidable — it'll be the same regardless of which exchange you use.
Then, there's the exchange fee. For their services, exchanges add their own commission/fee to each trade on their platform.
Where to Buy Litecoin: Comparing Exchanges
BitPanda and Coinbase, along with CoinMama, are three examples of broker exchanges (places that you can buy crypto with fiat). These are also the places that you'll want to look at if you're planning to buy Litecoin with a credit or debit card, too! Let's look at their advantages and disadvantages:

Did you know?
Want to get smarter & wealthier with crypto?
Subscribe - We publish new crypto explainer videos every week!
What is Fantom? | Animated FTM Explainer
BitPanda
Advantages
It is one of the top brokerage crypto exchanges in the Eurozone due to its compliance with EU money transfer laws.
The acceptance of Skrill, Debit and Credit Cards, Bank Giro Payments, SEPA, and other diverse payment platforms makes it very easy to buy Litecoin!
Disadvantages
It is only available in the Eurozone.
It has a strict verification process that must be met before being allowed to trade and exchange. It has a very complex fee structure that also makes the experience difficult.
Coinbase
Advantages
Coinbase is both a trading platform and a brokerage. It has a top-quality reputation and provides full exchange rate services. It is very user-friendly!
The payment methods used by Coinbase include bank transfer and credit/debit card payments.
Disadvantages
Coinbase is only available in 33 countries, unlike other platforms that cover 100+ countries. Coinbase isn't worldwide.
Also, Coinbase is incredibly strict with verification checks! Your account limits are based on what ID checks you complete.

Pros
A very well-known crypto exchange platform
More than 500 different cryptos available
Two-factor authentication
Main Features
Over than 100 different cryptocurrencies available
Strong security
Small withdrawal fees

Pros
Secure and reliable
Low fees
A good amount of fiat currencies accepted
Main Features
Reputable exchange
Multiple fiat currencies are accepted
Relatively low trading fees

Pros
Anonymous trading
Secure
Supports a variety of cryptocurrencies
Main Features
Easy to use
Low fees
Good security
CoinMama
Advantages
CoinMama has excellent payment method support including Debit and Credit Card, Western Union and MoneyGram support. This means the platform is accessible to a wider audience who don't have access to traditional banking.
The platform is worldwide — you can access it from every country! Also, verification is less of a problem than it is with other providers.
Disadvantages
Fees are higher than other providers and CoinMama doesn't sell Litecoin. However, CoinMama's biggest issue is that it doesn't accept bank transfers.
A lot of exchanges won't allow you to buy Litecoin, like CoinMama. Instead, you'll need to buy different crypto (like Bitcoin or Ether) and then transfer it to a trading exchange on which you can use it to buy Litecoin.
Now, let's go through the process step-by-step, so we understand exactly how to buy Litecoin on some of the most popular platforms.
How to Buy Litecoin: Coinbase
You can buy Litecoin directly with your fiat currency (USD, EUR, etc.) using Coinbase. It's very beginner-friendly, so let's get right into it!
The first step is to set up a Coinbase account — you can either do this on your PC or by downloading the Coinbase app from the App Store (iOS) or Play Store (Android).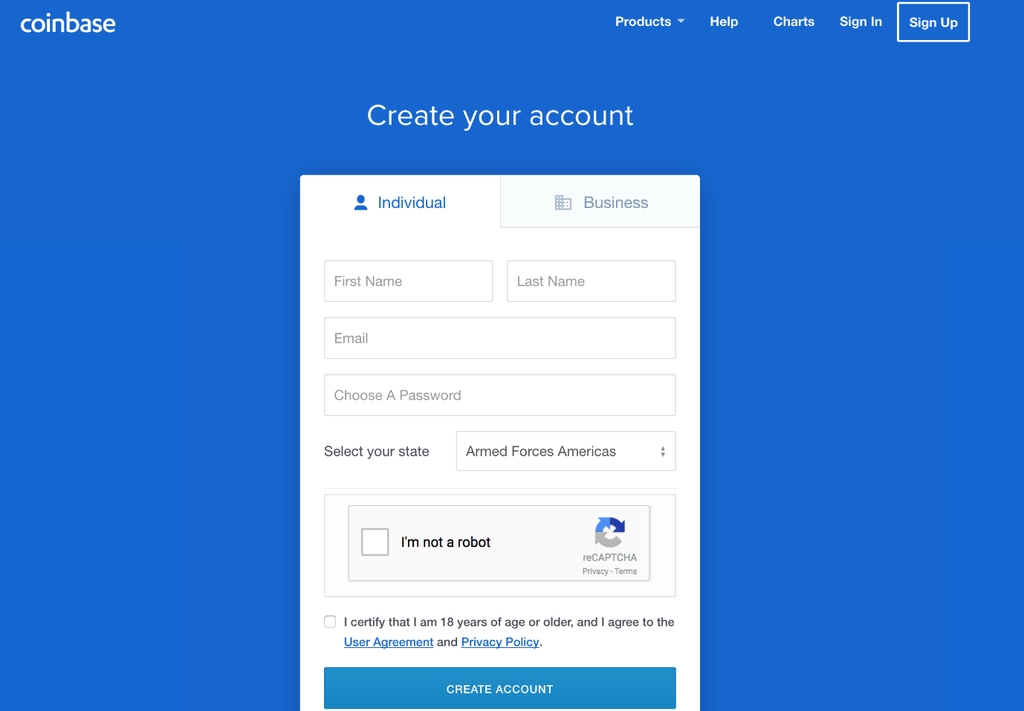 You can connect your bank account, credit card, and even debit card to your Coinbase account.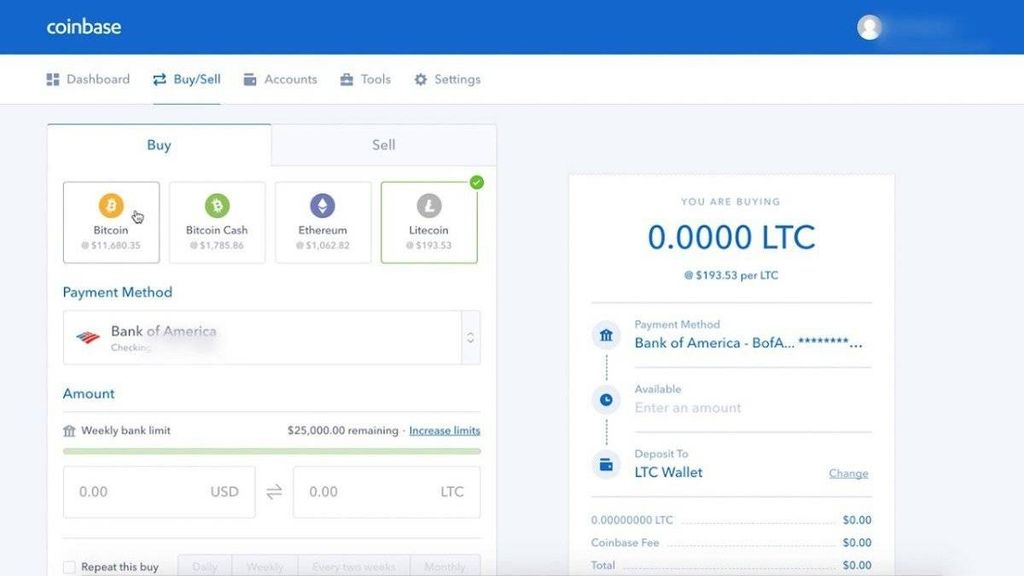 You will have to verify that they're your bank accounts or cards. Once these steps have been completed, you can then buy (and sell) Litecoin.
You next need to buy Litecoin.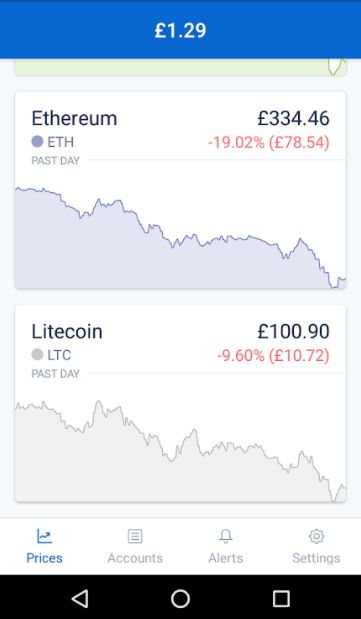 Open your app on your Android or Apple device. Scroll down on the homepage (see above) to Litecoin. Click on the graph. It will take you to the next screen.
The next two screens don't allow screenshots due to security permissions. But it is really simple. The next page has the graph and below it has two blue buttons — one says buy the other says sell. Click on 'buy'!
Once you're at the buy page, you can add your payment format and the total fiat you would like to spend. You can then buy Litecoin.
On Coinbase, it is just that simple!
How to Buy Litecoin: BitPanda
You can buy Litecoin with BitPanda. The first step is to set up a BitPanda account — you can download an app from the Apple App Store and the Google Play store. This will provide you with a safe place to buy your Litecoin. Follow these steps to setup your account and buy your first Litecoin.
You will have to register for an account. You'll need to follow on-screen instructions in order to set up a basic account.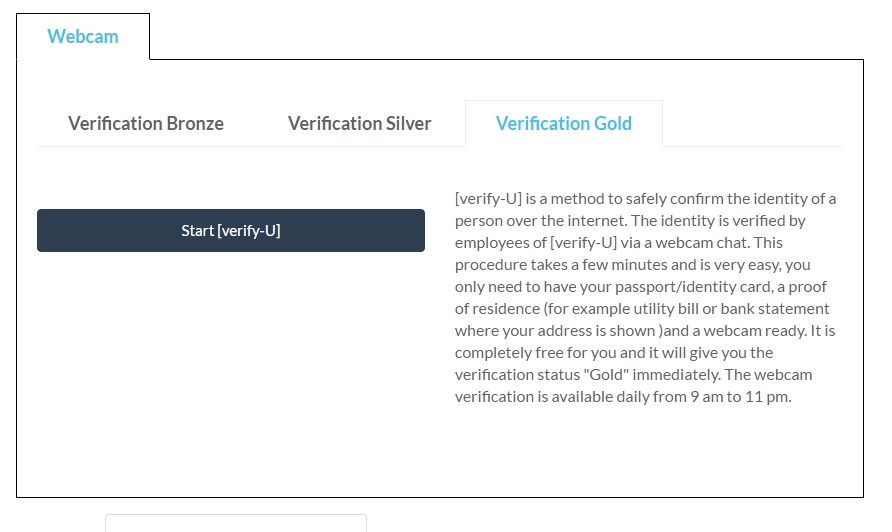 In order to comply with Eurozone rules, BitPanda forces all users to register. There are three steps and they are limited. Gold Verification is the most expensive, but this takes away account limits.
You'll need your identity papers and access to a webcam for this process to work.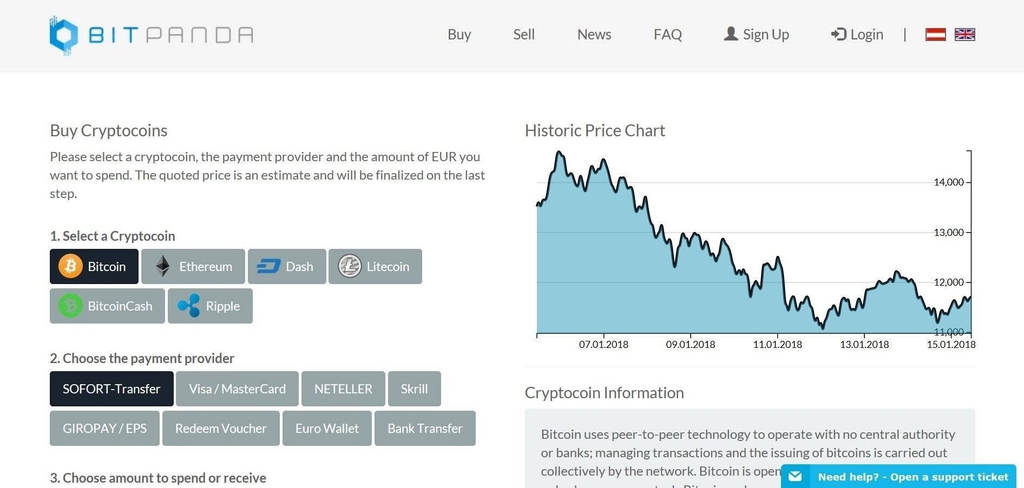 Once you've registered and verified your account, you'll have full access to your trading account. The home screen (above) is your starting point.
Now, let's buy Litecoin on BitPanda.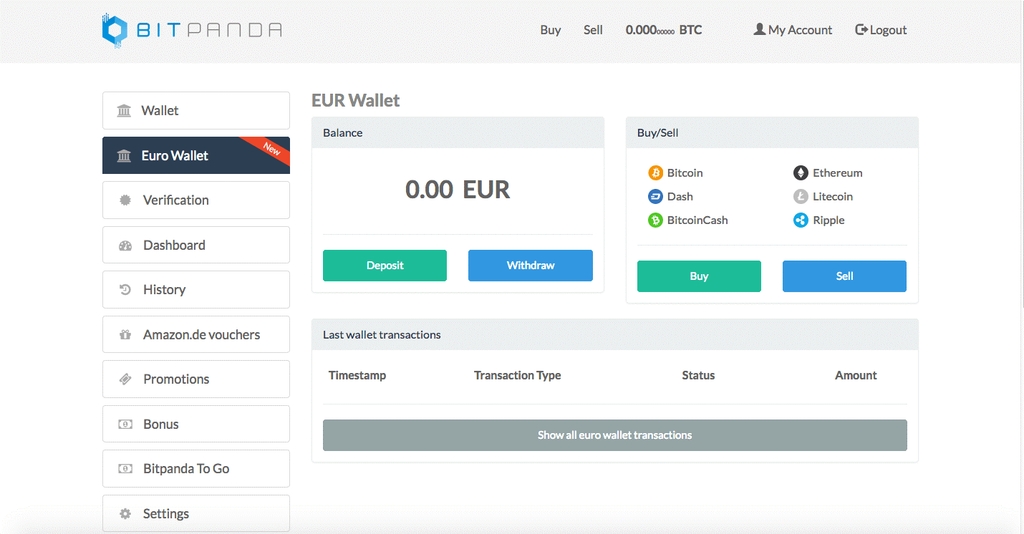 Once you've chosen Litecoin from the cryptocurrencies and what funds you wish to add from your EUR/LTC wallet transaction, you can now purchase your Litecoin.
The transaction time will vary depending on the account verification level too (so bear that in mind).
On BitPanda, buying Litecoin is as simple as that!
How to Buy Litecoin: Conclusion
Overall, how you buy Litecoin will depend on your location and your payment source. If you're lucky enough to be based in the USA, UK or Eurozone, you'll have access to plenty of different trading platforms and exchanges.
But, the more remote you are from the mainstream banking experience, the more difficult you'll find buying Litecoin.
You can buy Litecoin with cash, but it's not the safest way. You can buy Litecoin with PayPal, but it isn't fast.
We've tried to answer the question, "How to Buy Litecoin", by better understanding the different ways people can buy Litecoin.
We've looked at the three most popular, global and easy-to-access platforms and exchanges. We chose Binance, Coinmama, and Coinbase. After reading our 'how-to' guide, you'll be able to set up a crypto trading account with these three platforms.
Now that you've finished the guide, you should know how to purchase Litecoin and which is the best method and exchange for you and your requirements.
So, what do you think? Which is the exchange you're going to use? Which payment method are you going to use? If you have any further questions, be sure to let me know! I will gladly help out!
Important note: Never invest more than you can afford to lose. It sounds obvious, but we must always remind you.
About Article's Experts & Analysts