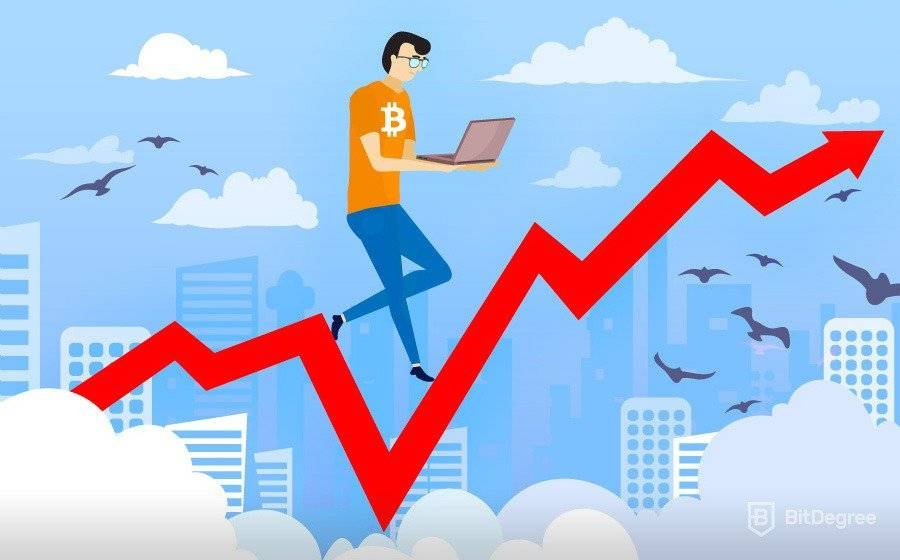 If you're thinking about leaving your job and becoming a full-time day trading cryptocurrency expert? Well before you do, I think you should read my guide first!
Day trading cryptocurrency isn't for everyone and there is a lot to consider before you get started. In fact, it is estimated that almost 95% of all day traders eventually fail.
In my "Day Trading Cryptocurrency" guide, I am going to tell you everything you need to know. This will start by explaining exactly what day trading is, followed by the things you need to consider.
After that, if you are still interested, I am then going to show you how to get started!
By the end of reading my guide from start to finish, you will have all the information you need to decide if day trading cryptocurrency is right for you. Note that if you're looking for a platform to start day trading on, you can check out exchanges such as Binance and KuCoin.
So what are you waiting for? Let's begin by finding out what day trading is!

Did you know?
Want to get smarter & wealthier with crypto?
Subscribe - We publish new crypto explainer videos every week!
What is the Metaverse? (Meaning + Animated Examples)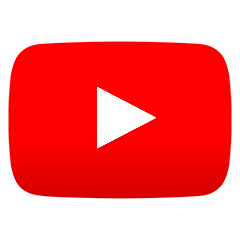 Day Trading Cryptocurrency: What is Day Trading?
When people talk about trading, they are referring to buying and selling an asset with the aim of making a profit. For example, in real-world stock exchanges, people trade all kinds of things. This can include stocks and shares like Apple, currencies like U.S. Dollars, and even metals such as Gold and Silver.
Latest Binance Coupon Found:
CLAIM $600 BONUS
Exclusive $600 Binance Offer
Don't miss this limited-time deal that's only available for our readers. Follow the Binance referral code link & receive up to $600 in rewards and bonuses!!
Expiration date: 03/02/2023
7,847 People Used
Only 49 Left
Whatever is being traded, the objective is the same. Buy an asset and then sell it for more than you paid for it! This is exactly the same as trading cryptocurrency.
There are different types of trading goals, which are normally split into short-term trading and long-term trading. This is determined by how long you like to hold an asset before you sell it.
Day trading is very short-term trading, and it can mean holding an asset for just a few seconds, to a couple of hours. The idea is that you sell your asset before the end of the day, hoping to make a small, but quick profit.
Let's take a quick look at an example of two cryptocurrency day trades.
Example 1:
Peter buys some Ripple (XRP) as he thinks the price will increase in the next few minutes as it has just been announced in the news that a big U.S. bank is going to be using it for their international payments.
He buys 1000 XRP at a price of $0.80
As lots of other people are now trying to buy it, the price is going up.
10 minutes later, the price of XRP is now $0.816 and Peter has decided he wants to sell to make a quick profit.
Peter makes a 2% profit, which amounts to $16 – not bad for just a few minutes "work"!
Example 2:
John buys some EOS (EOS) as he has been studying the charts and it looks like the price is going to keep going up.
He buys 100 EOS at a price of $17.
The price continues to go up, reaching $24 in just a few hours, however, it then begins to go back down.
John sells his EOS at a price of $21.
John makes a profit of just over 23%, which amounts to just over $391!
However, it is important to remember that the above two trades are examples of a successful prediction. On another day, the prices could have easily gone the other way, which would have meant that both Peter and John lost money.
The main idea is that when day trading, you look for opportunities to make a quick profit. If you are planning on holding on to a cryptocurrency for longer, this is called long-term trading.
Fun fact: A buzzword you'll hear a lot in the crypto space is 'HODL'. This is a misspelling of the word 'hold', as someone once made a typo in a forum and it has since stuck around as a crypto-community trend. It literally just means to hold a coin or token for a long time and resist selling it.
There are lots of different methods that people use today trade, but the main two are based on either speculation or chart analysis.
Speculation is when a trader believes a price will go up or down because of a certain event. In the above example of Peter, he purchased Ripple because he saw a positive news story. There was no guarantee that the price would go up, but he speculated that it would be based on his own opinion.
The other day trading cryptocurrency strategy often used is chart analysis. This is where traders study the price movement of a particular cryptocurrency and try to guess which way it will go, based on historical price movements. When analyzing charts, you can look at how a price moves every few seconds, minutes or even hours.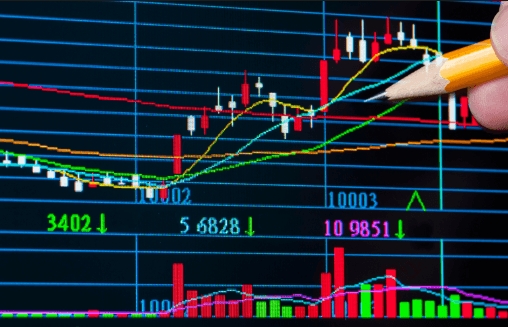 So now that you know how it works, the next part of my "Day Trading Cryptocurrency" guide is going to look at what you need to know before getting started.
Day Trading Cryptocurrency: What You Need to Know First
In the above section, I briefly discussed what day trading cryptocurrency actually is and some of the crypto trading strategies people use. This section is going to talk about the mental side of trading, which is probably the most important thing to consider.
Volatility
Firstly, there are one major difference between day trading cryptocurrency and day trading real-world assets. The reason for this is volatility. Volatility is when the price of an asset moves up or down really quickly, meaning it can either be a great success for the trader or alternatively a great failure.
For example, if you were day trading stocks on the NYSE (New York Stock Exchange), it is very unlikely that the prices would change that much in a 24 hour period. This is because they are safe companies that have been operating for a long time. Of course, prices still go up or down, but compared to cryptocurrencies, it would generally only be by a small amount.
On the other hand, the prices of cryptocurrencies are very volatile. It is not unusual for the price of a coin to rise or fall by more than 10%-50% in a single day. In some circumstances, even more. For example, in February 2018, a cryptocurrency called E-Coin increased in value by more than 4000% in just 24 hours, only to fall straight back down to where it started.
Anyone that bought the coin towards the start of the day would have made a lot of money, however, the people that bought it at its highest price would have lost the majority of their investment.
Accepting losses
The E-Coin example is why it is important to understand that day trading Bitcoin and other cryptocurrencies will not always go to plan. You have to be able to accept losses when they happen, as this is a part of trading. Even the most successful traders in the world make losses, as it is impossible to always make the correct prediction.
Remember, you must never try to "chase" your losses.
Chasing losses is the act in which a trader experiences a bad loss and they attempt to make it back by taking really high risks.
This is one of the main reasons why the majority of traders fail. You have to accept that you will always make losses at some point!
Practice makes perfect
Before you even think about depositing funds into your new trading account, it is really important that you practice first. Although none of the major cryptocurrency exchanges offer a demo account, a good place to start would be Coins2Learn.
Coins2Learn offers a trading simulator that allows you to trade using fake money. The platform is really good for beginners and they even offer tips and how to become successful.
You can access their website by clicking this link!
Once you have a better understanding of how the markets work, the next step is to do the real thing. Although using a demo simulator is good for learning how trading works, it doesn't prepare you for real-world losses.
This is why it is important to start off with really low amounts. In fact, the amounts must not be any larger than you can afford to lose. At this stage of your day trading cryptocurrency career, you will be learning about the highs and lows of the markets and most importantly, improving your skills and knowledge.

Did you know?
Targets
Once you have figured out how the markets work and you feel you are ready to start trading with real money, you now need to set yourself some targets. This is really important as if you are planning to do this as your part-time or full-time job, you need to have expectations as to how much you hope to make.
As I mentioned earlier, day traders look to make quick, short-term gains, which can be lower than 1% per trade. These traders will have a very large "bankroll", meaning that they can still make good money even if the percentage gains are small.
Note: A bankroll is the total amount of money that trade has available to them.
Experienced traders will rarely risk more than 1% of their total bankroll. This means that if you have $1,000 to invest, you never place more than $10 on each trade. Although this sounds like a small amount, in the long run, this will protect you from going broke.
This will also allow you to build a steady income by increasing your overall bankroll long term.

Pros
Can be managed from mobile device
Very secure
Supports more than 1500 cryptocurrencies

Pros
Top-tier security
DeFi app support
Store over 5500 assets, install up to 100 apps simultaneously
Stop losses
Another important aspect to day trading cryptocurrency is that you set yourself a stop loss. A stop-loss is when you enter a price that you want to automatically exit your trade.
For example, if you bought Ethereum at a price of $700, you could set yourself a stop loss of 10%. This means that if the price of Ethereum went down to $630, the system would automatically sell your investment. This protects from you a sudden decline in price, or if you were not at your computer to do it yourself.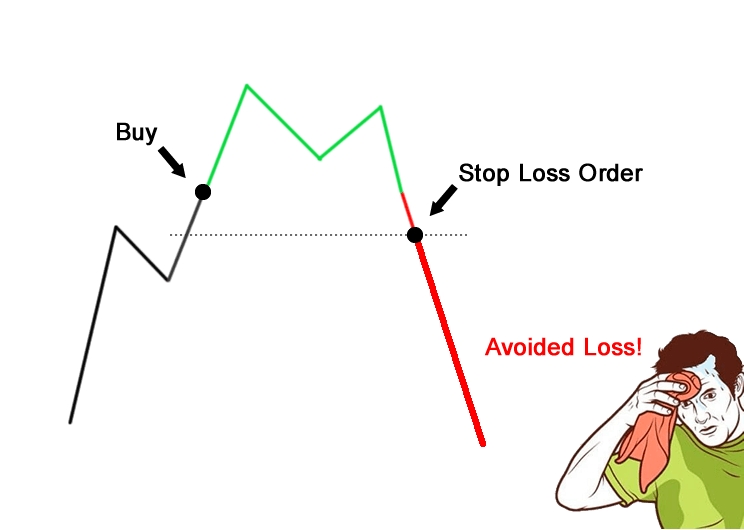 You can also do a "limit sell order", which means that your trade can be automatically closed when your coin hits a certain higher price. If we used the above Ethereum example, you could set a 10% limit sell order, which would mean that if the price reached $770, the system would automatically close your trade.
Consider an alternative
Now that you know about all of the things that might prevent you from becoming a successful day trader, it is important to remember that this isn't the only option. If you feel that you will not have the mental desire, time or patience to become a day trader, you could always consider long-term investing instead.
Long-term trading is far less stressful, as once you buy a coin you can leave it to grow over a longer period of time. For example, if you bought some Dash coins in early 2017 when they were worth about $15 each and then waited until December of the same year when they reached over $1,500, you would have made a profit of 10,000%!
This could have been achieved without you needing to sit at your computer all day to check for any price movements. You can also apply the same trading techniques too, such as setting stop-losses or market limit-orders.
However, if you are certain that you want to become a cryptocurrency day trader, then the next part of my guide is going to show you how to get started!
Day Trading Cryptocurrency: How to Get Started
Now that you know what day trading cryptocurrency requires, as well as what you need to consider, I am now going to show you how to get started!
The first step when looking at how to day trade cryptocurrency will require you to find a good exchange. A cryptocurrency exchange will allow you to buy and sell coins 24 hours per day. It is important to think about what kind of cryptocurrencies you are looking to get involved with.
If you are looking to day trade full time, then it is well worth choosing an exchange that has lots of difference pairings listed.
Note: A pairing refers to the two coins that are being traded. For example, if you believed that the price of Ethereum would increase against the price of Bitcoin, then you would need to find a BTC/ETH pairing!
It is also important to find an exchange that has lots of liquidity. This will ensure that you can always be matched with a buyer or seller, otherwise, you might not be able to close your trade when the price is falling!
A good place to start would be Binance, as they have hundreds of trading pairs available and they also have one of the largest trading volumes in the market. To find out more information on setting up an account at Binance, see my guide here!
Once you have opened an account with an exchange, it is time to deposit some funds. Most cryptocurrency exchanges do not allow you to deposit using a debit/credit card or bank account, however, some do.
If the exchange that you want to use does not accept real-world money deposits, then you can first go to Binance to buy some Bitcoin or Ethereum and then transfer it across.
You also need to consider how much you are planning to deposit. Never forget that the cryptocurrency markets are really volatile, so there is always a chance you could lose your entire investment. Start off with smaller amounts first.
Once you are set up and you have deposited some funds, take some time to understand the different features on the trading screen. Every exchange will have a chart, so it is a good idea to learn how to analyze pricing movements.
There is a really good beginner's guide at CryptoPotatoe, which shows you how to read charts and then how to analyze pricing trends.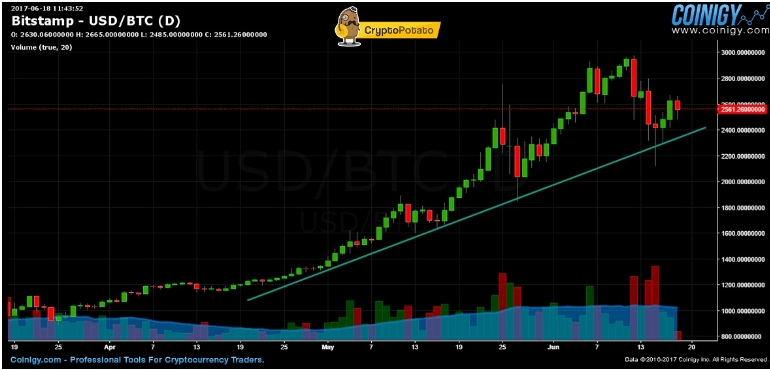 As you will see in the above screenshot, the trader is looking at the pricing movement of USD/BTC. The green bars mean that the price has gone up, while the red bars mean that the price has gone down.
Learning how these tools work is really important as it will allow you to identify when there is a good chance that a coin is going to rise or fall. However, once again, there is no guarantee that your prediction will be right, so always make sure you are ready to exit a trade if things go badly!
Conclusion
That's the end of my "Day Trading Cryptocurrency" guide! I know I have given you lots and lots of information, but I think it is really important for you to understand all of the risks involved.
If you have read my guide from start to finish, you should now know whether day trading is right for you, as well as how to trade Bitcoin, and how to trade cryptocurrency in general.
As you have probably noticed, there are a lot of steps to consider before you begin your trading career. In reality, it will take a really long time before you are able to trade successfully as if you do things correctly, you will need to build things up slowly.
Even though losses are never a good thing, when you do experience them in your early days of trading, it will help you learn not to make the same mistake again!
So what do you think about day trading cryptocurrency? Is it something you are going to consider, or do you prefer the sound of long-term trading instead? You will need to commit a lot of time if you are going to do it, however, it could be worth it once you've made your first million!
Just make sure that you never invest more than you can afford to lose and that you never chase your losses.
Now that you know how to day trade, don't forget to check out Binance or KuCoin, or any other top-rated crypto exchange, to find the best platform to start your day trading ventures on!
Leave your honest feedback
Leave your genuine opinion & help thousands of people to choose the best crypto exchange. All feedback, either positive or negative, are accepted as long as they're honest. We do not publish biased feedback or spam. So if you want to share your experience, opinion or give advice - the scene is yours!