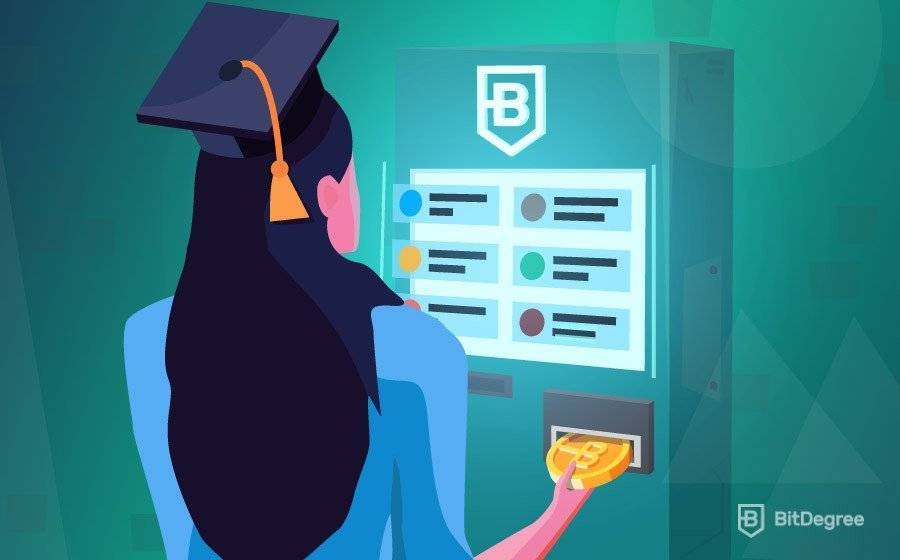 BitDegree, our gamified education platform, is spiced with blockchain technologies. What does that mean specifically?
Well, BitDegree wants to create a fun and safe learning experience, which is why we implemented this safe decentralized solution to encourage sponsors safely give scholarships to our students, to issue forgery-free blockchain certificates for our users. Moreover, we have our own token that ties our services and can be used by other companies as well: BitDegree token.
You can use such cryptocurrency exchanges as Coinbase and convert it to ETH.

Did you know?
Want to get smarter & wealthier with crypto?
Subscribe - We publish new crypto explainer videos every week!
10 Biggest Crypto Scams & How to Avoid Them (ANIMATED)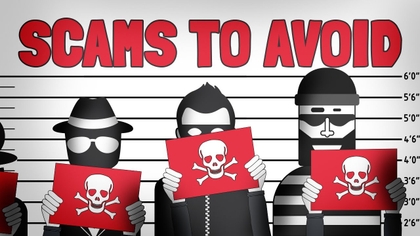 What is BitDegree Token?
As BitDegree was preparing to rock the education world with blockchain, we started our ICO in December 2017 to gather the needed financial resources for this mission. To make sure that we would be able to scale and implement the project as fast as possible so more people could gain advantages from them, we have decided to use a token sale model. And so BitDegree token was created!
Latest Deal Active Right Now:
REDEEM $600 PRIZE
Binance Cyber Monday
Attention new Binance users: this Cyber Monday, you can score up to $600 in rewards by completing special tasks. Activate this amazing Binance Cyber Monday deal using the code – 49316610!
Expiration date : 05/12/2023
6,127 People Used
Only 16 Left
BitDegree token represents BitDegree, and you can use it in exchange for BitDegree (and partnering companies) services. In total, there were 660 million BDG tokens in circulation, 51% (336.6 million) of which was offered to the public and sold by the end of the crowd sale. You can see the whole distribution in the image below: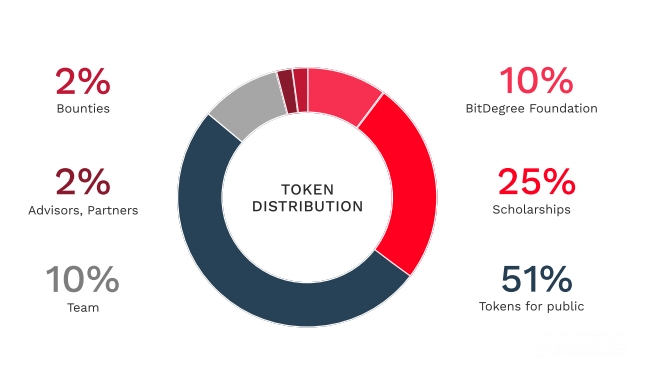 Note to remember: since BitDegree token is a utility one, it also means that it doesn't follow the same rules as a security one. That means that if you own BitDegree tokens, you do not:
Have shareholder rights;
Participate in revenue sharing;
Receive dividends.
That being said, even if you missed the crowd sale, there are ways to earn BitDegree token today.
How is BitDegree Token Earned?
The main goal of BitDegree is to empower students to learn more. We believe that the best way to incentivize learning is the ability to see your progress and gain recognition for it. That's why when learning courses on BitDegree's platform, you can not only see your stats, compare them to your friends, but also gain experience, levels, and tokens.
The main way of getting tokens is completing your 7-day learning streak and accessing the reward chest in which prizes such as XP points or tokens hide.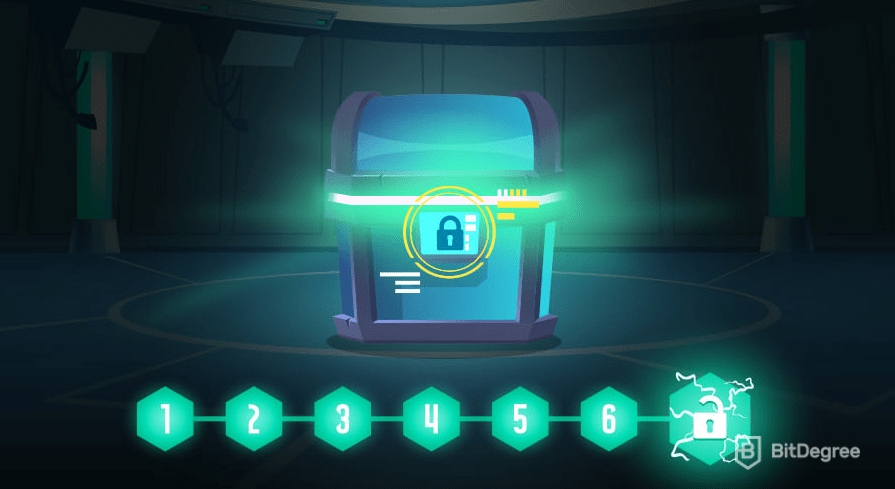 Now, when you get tokens, they do not get immediately converted to blockchain token, but you can use them as a discount when buying a new course (token value changes on the market). The magic happens if you collect 50000 BDG tokens.
Once you have 50000 BDG tokens, you can get them sent to your Ethereum wallet. So on the BitDegree platform, you not only learn but also earn (if you learn a lot)!
Using BDG Tokens as a Discount For Other Services
BitDegree tokens can not only be used on the BitDegree platform but on partnering websites too. How does it work? Well, if a person has earned BitDegree tokens on the platform, they can follow a partner link and use these tokens as a discount for the partnering website services.
A good example is BitDegree and Hostinger partnership. Hostinger has agreed with BitDegree to have a certain list of services available with a discount for BitDegree users (for a certain period) if they agree to use BDG tokens:
Web or VPS hosting;
Daily backup;
Domain names, privacy protection, transfer;
SSL installation.
How is it useful for Hostinger? Well, BitDegree has an abundance of courses that interest Hostinger's main target audience: starting web developers and website owners. These students start learning about websites, their hosting, and want a place where they can implement what they've learned practically. This is where Hostinger comes in with its services.
Do these partnering companies have a say in courses? Yes! They can even create a specific course that would interest their target audience, attract and educate them with a course and later reward them with a discount through their earned BitDegree tokens.
How Can Other Websites Implement Discounts With BitDegree Tokens?
If you are a company that wants to attract your target audience through BitDegree and allow them to have discounts with BitDegree tokens, there is a solution. You will need to contact us about it and later implement CoinPayments.net solution on your website. You can find the full tutorial of how to do it here.
If you have any questions about the process, you can reach out to us via this email: [email protected].
Time to partner up!
While BitDegree token is mostly used on the BitDegree website, you can be a part of it too. Attract your key audience through courses, teach them the necessary information, and reward them with discounts for your services.
Partner with BitDegree, and let's revolutionize education together!
About Article's Experts & Analysts