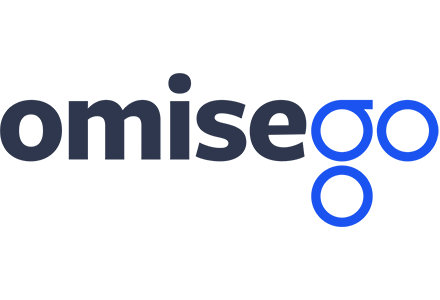 If you came to this guide, you're probably thinking about investing into OMG coin. However, before doing so, it's crucial to find out more about this coin as well as cryptocurrency exchanges where you can buy it.
Well, you're in the right place because I'm going to tell you everything there is to need to know about investing in OMG coin.
In this guide, I'll tell you what OMG is, how much it's worth and what could affect its value. I'll look at what's coming up for OMG in 2023 and in the years to come.
Note: always choose a reputable crypto exchange platform (for example, Binance or Kucoin) and get a secure wallet (such as Ledger Nano X and Trezor Model T) for your assets.
Before you start thinking about the price of OMG coin, you need a good understanding of what OMG is. So, let's begin.
Looking for the most secure place to buy BTC? I have collected the best-rated crypto exchanges that were approved as the safest platforms for buying BTC below, so take a look.
Pros
Plasma project
Potential
Actively supported project
Cons
Issue of scaling
Long-term investment
What is an OMG coin?
OMG coin is a white-label eWallet. It was built on the Ethereum blockchain by a Thai financial services company called Omise. Its full name is OmiseGo.
Note: A white-label product is one that can be used by lots of different brands. Think of it like a plain white T-shirt that can have the names of different companies printed on it. An eWallet is a piece of software that holds the information required to access digital money.
OmiseGo will allow users to transfer coins from one blockchain to another without using a traditional exchange. It also allows funds to be transferred between blockchains and traditional payment providers like VISA and SWIFT.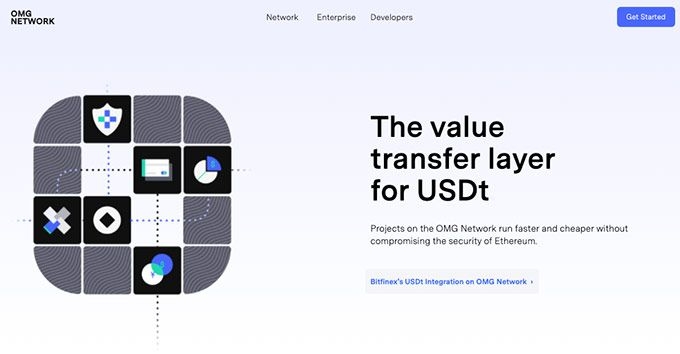 The OmiseGo platform is designed to be used by businesses in the real world, quickly and easily. It's the first implementation of Plasma, which is an Ethereum-based solution to the problem of scalability.
Note: Scalability is how easily a platform can adapt to process huge amounts of user traffic.
Before I get into OmiseGo coin price predictions, I need to tell you more about it in general.
A Quick Note on Price Predictions
Just to make sure that you understand everything clearly, there are a few aspects I want you to pay attention to.
What you are about to read is not financial advice. This guide is created to help you understand how crypto experts make predictions about the prices of coins like OmiseGo. That's why, you should always consult a qualified financial advisor before making investments!
Even the experts aren't right all the time. It's almost impossible to guess what the price of OMG coin will be in three years from now. Anyone who claims to be able to know for certain the future price of a cryptocurrency is a liar! And you can tell them I said that!
Latest Binance Coupon Found:
REDEEM $600 PRIZE
Binance Cyber Monday
Attention new Binance users: this Cyber Monday, you can score up to $600 in rewards by completing special tasks. Activate this amazing Binance Cyber Monday deal using the code – 49316610!
Expiration date : 05/12/2023
6,127 People Used
Only 16 Left
OmiseGo Investment Lesson #1: Don't follow other people's opinions, make your own decisions!
It's always best to make your own price predictions. To do that, you're going to need some more information. Let's start with the information you'll need to make a short-term prediction about the price of OmiseGo coin. So, what is OmiseGo worth now and how did it get there?
What OmiseGo was worth before July 2017-June 2018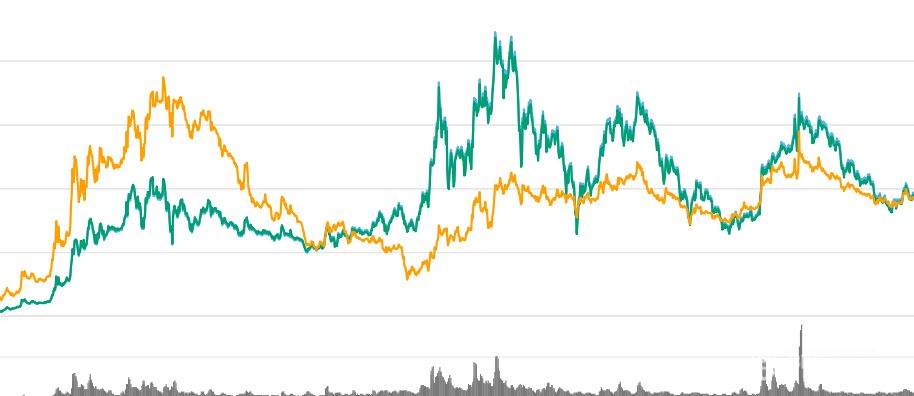 OMG coin became available to buy through the OmiseGo ICO. An ICO is an initial coin offering. It's a way for new cryptocurrencies to raise the funds they need to develop their product. The OmiseGo ICO was handled by Bitcoin Suisse in 2017 and raised 25 million US Dollars (USD). Since the OmiseGo ICO, the price of OMG coin has gone up steadily.
OMG coin's opening price was around 0.5 USD in mid-July 2017. By the middle of September 2017, its price had gone up to around 12 USD. In December 2017, prices of cryptocurrencies went up across the whole market. OMG's did too! By December 19, the price of OMG had gone up to 21.51 USD.
The price of OmiseGo increased again when the founder of Ethereum and all-around crypto rockstar, Vitalik Buterin, tweeted that it was one of his favorite cryptocurrencies. It reached a new high of 26.14 USD on January 8, 2018.
OmiseGo Investment Lesson #2: Listen to what Vitalik has to say!
Since then, cryptocurrencies have become a bear market. This means that prices, in general, have been going down in the first half of 2018. However, it appears that the bear market may end soon. Most experts are confident that crypto prices will start going up again.
Let's have a look at what the experts think the price of OMG cryptocurrency will be for 2023...
Latest Coinbase Coupon Found:
CLAIM YOUR $200 BONUS
Coinbase Cyber Monday
Cyber Monday Madness at Coinbase! Get your first crypto and earn up to $200 in rewards. Hurry up before this Coinbase Cyber Monday deal ends.
Expiration date : 01/12/2023
3,784 People Used
Only 16 Left
OmiseGo Price Predictions 2023
What is OmiseGo going to be worth in 2023?
The first place most experts go when they want to make a coin price prediction is the coin's homepage. So, let's head over to the OMG cryptocurrency homepage and take a look.
OmiseGo Homepage
The OmiseGo website contains a lot of information about what the platform will be doing in the future but not a lot about what it is doing now. For example, the homepage states that you can build financial apps using the platform, but it doesn't list any companies that are doing this.

What the OmiseGo homepage does show is that the platform has a lot of potentials. There's a long list of OmiseGo's investors and partners, like Ascend Capital and Golden Gate Ventures. This shows that real-world financial organizations have confidence in the platform.
It's also clear from OmiseGo.network that OMG coin is getting a lot of positive attention from the mainstream media. The site contains links to articles from Bloomberg and International Business Times.
OmiseGo's homepage isn't very detailed, so I recommend visiting CoinMarketCap for a better idea of what the price of OmiseGo will be for the rest of the year.
CoinMarketCap
Let's have a look at some of the important information CoinMarketCap (CMC) records about OMG coin and what it means for the price of OMG crypto:
Historical data: CMC charts the price of OMG coin over time. Its data shows that the price has been stable since the Omise ICO. It seems unlikely that the price of OMG coin will go up or down suddenly. However, the coin is very new, so anything is possible!
Market availability: CMC lists all the exchanges that offer to trade for OMG crypto. OMG coin is offered for trading on more than 25 different exchanges. This shows that there is a large group of investors wanting to buy OmiseGo coin and that trading platforms have confidence in it.

Scarcity: The total supply limit of the OMG coin is 140,245,398. The total amount of OmiseGo on the market now is 102,042,552 OMG. This means that more than two-thirds of the supply is on the market now. When the total supply is on the market, the OMG coin will become scarce. This means that it will be harder to buy and the price might go up.

Market cap: The total value of all OMG coins on the market is $734,921,326 USD.
So, what does all this tell us about the 2023 price of OMG coin?
2023 Predictions
ThinkingCrypto predicted that OMG coin would be worth 150-200 USD in 2023. This valuation seems very high and shows what a big impact the bear market has had on crypto prices in general over the last few months.
Bitassist predicted that the OMG cryptocurrency market cap could be around 10 billion USD by the end of 2023. This would put the price of each OMG coin at around 100 USD each. This is another high valuation but shows the level of confidence and excitement there is about this platform.
UPDATE 2023: None of the predictions were right. OMG market cap is now $734,921,326 USD and it's currently worth $5.24 USD (You can purchase OMG coins on Kucoin). However, it's important to mention that since April 2023, the price seems to be going up.

OmiseGo has a lot of potentials. However, no one really knows if it will reach its potential by the end of 2023. Keep up to date with changes on CMC and OmiseGo's homepage and you will know more than most people about where the price is going.
OmiseGo Investment Lesson #3: Do your homework!
Next, I want to talk about what could affect the price of OmiseGo coin in the years to come. What is OmiseGo going to be worth in the future?
OmiseGo Price Predictions: 2023 and Beyond
One way to make a long-term OMG price prediction is to look at its competitors. These are the platforms that offer similar services to OMG. If the following platforms succeed, the price of OMG may be affected.
There's no telling, though — in some ways, investors may see the success of a competitor as a good thing, because it confirms the potential of the shared use case.
Competition
REQ: REQ or Request Network is a decentralized payment system with a market cap of less than 100 million USD. It's too small to worry about the OMG crypto at the moment but it might do in a few years.
UPDATE 2023: REQ market cap is now only $32,537,153 USD.
Ripple: This platform is becoming a giant in the world of crypto. Like OmiseGo, it offers payment services for financial institutions. However, Ripple is a closed network and has been criticized for being too centralized. The two platforms operate in the same area but work in different ways.
Ox: Ox allows users to create their own decentralized exchanges on the Ethereum blockchain. Trading is only available for ERC-20 tokens. This means that it will have a smaller market than a platform like OmiseGo.
Stellar: OmiseGo's main competitor is probably Stellar. Both platforms offer open-source payment services on a large scale. Stellar has a market cap of more than 5 billion USD and is the seventh biggest cryptocurrency in the world.
UPDATE 2023: Stellar market cap is now $2,031,325,384 USD.
OmiseGo coin will have to compete with all of these platforms over the next few years. It's a very tough market and OmiseGo will need all the users it can get if its price is going to keep rising.
OmiseGo Investment Lesson #4: Research the market!
The payment services platforms that succeed in 2023 and beyond will be the ones who form close relationships with real-world businesses. Let's check out what partnerships OMG cryptocurrency has planned and how they could affect its value…
Partnerships
OmiseGo is a well-connected platform. It benefits from its parent company, Omise, being an established financial services provider. Some of OmiseGo's main partnerships are:
McDonald's Thailand: OmiseGo is providing payment services to McDonald's Thailand on a trial basis. The global restaurant chain has 240 branches in Thailand. This could lead to OmiseGo providing services to thousands of other McDonald's locations around the world.
Working with a company of this size could have a hugely positive effect on the price of OmiseGo coin over the next couple of years.
Thai/Japanese banks and governments: Both governments hope to make their countries cashless in the near future. OmiseGo has been in talks with the Thai Finance Ministry as well as the Central Bank of Thailand. OmiseGo has also received large investments from two of Japan's largest banks, the Bank of Ayudhya and SMBC.
If these partnerships reach their potential then OmiseGo won't just be an important cryptocurrency, it will be an important global institution.
Next, I'd like to talk about the technical developments OmiseGo is working on and how they might affect its price. To do this, we'll need to look at OmiseGo's roadmap.
OMG Crypto Roadmap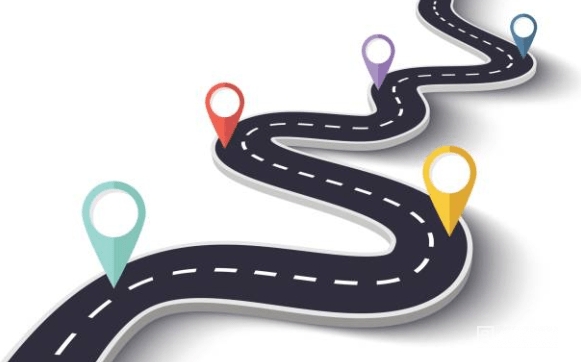 A crypto roadmap is a list of technical aims that a cryptocurrency hopes to achieve in a set period of time. Let's look at the main innovations coming up for OMG coin:
Plasma: All blockchains face the same problem — scalability. OmiseGo hopes that by using Plasma they will be able to process millions of user transactions at very high speeds.
Note: Plasma is a forthcoming update for Ethereum that introduces a second layer to the Ethereum blockchain. It is hoped that applications using it will be able to compete with the transaction speeds of service providers like VISA and SWIFT.
According to the OmiseGo roadmap, OMG will be using Plasma within the next three months. This will be a huge achievement for the platform and could make its price go up a lot!
Proof-of-Stake: PoS is a fast and efficient way to process transactions on a blockchain. Users who own OMG coin (stakers) will receive payments for the support they give to the network. OmiseGo hopes to be a fully PoS cryptocurrency by the beginning of 2023.
DEX: OmiseGo is developing its own fully decentralized exchange using Plasma technology. The OmiseGo roadmap states that this project should be live next year.
As you can see, OmiseGo team has been busy! Investors should study the OmiseGo roadmap carefully. These changes could make the OMG coin much more valuable.
OmiseGo Investment Lesson #5: Know your product!
Now you know everything you need to know about making an OMG coin price prediction. Let's have a quick recap to help you decide whether or not the OMG cryptocurrency is a good investment…
Is OmiseGo a Good Investment?
What is OmiseGo going to be worth in the coming months and years? If it's going to be worth more than it is now, then it's a good investment!
Let's see what some of the experts think;
CoinLiker predicts that, within one year, the price of OMG coin will be around 29 USD. Five years from now the site thinks one OMG coin will be worth nearly 92 USD.
TradingBeasts thinks that each OMG coin will be worth around 4 USD by December 2023. They also predict that each OMG coin will be worth about 51 USD by June 2023.
UPDATE 2023: OMG coin is now worth $5.24 USD, so this prediction was quite close.
WalletInvestor estimates that OmiseGo's price will double by next year and each coin will be worth around 60 USD by 2023.
These valuations show three things:
There is a lot of confidence in the technology OMG coin is using and the team that's developing it. It's making important connections with real-world businesses and is developing some cool new tech as well.
Cryptocurrency prices are expected to go up across the market in the next six months.
Crypto experts never predict that the price of cryptocurrencies will go down! (Sssh! That's a secret!)
I don't know whether the price of OMG coin will go up or down. All I know is that it's an exciting project that a lot of people want to be a part of. It's up to you to decide if it's a project you want to be a part of.
Final Thoughts
The cryptocurrency market is truly crowded. Over the next few years, there will be more losers than winners. The coins that succeed will have the perfect combination of community, technology, and real-world value.
OmiseGo is close to having all three. It's backed by some very powerful organizations, it has lots of friends in the crypto community and its technology is as strong as any of its competitors. None of this makes OmiseGo a guaranteed winner though, so always consider the fact that the future is unpredictable.
You should never invest in cryptocurrency being certain that you'll make money. The money is only a bonus. You should invest in cryptocurrency to support the technology of the future. Not many people can say they've done that!
Also, it's crucial to keep your cryptocurrency safe. Such cold wallets as Ledger Nano X and Trezor Model T are considered to be the most secure options.
Here are a few easy steps to get and store OMG coins:
1. Buy a reliable crypto wallet (check out Ledger Nano X and Trezor Model T).
2. Sign up to Kucoin.
3. Purchase OMG coins.
4. Send your OMG coins to Ledger or Trezor to keep your assets secure.

Did you know?
OmiseGo Investment Lesson #6: Smile! You're part of the crypto family!
So, what's your OmiseGo price prediction? Will you be investing? If not, why not? Let me know! I'd love to hear what you think!
The content published on this website is not aimed to give any kind of financial, investment, trading, or any other form of advice. BitDegree.org does not endorse or suggest you to buy, sell or hold any kind of cryptocurrency. Before making financial investment decisions, do consult your financial advisor.
About Article's Experts & Analysts