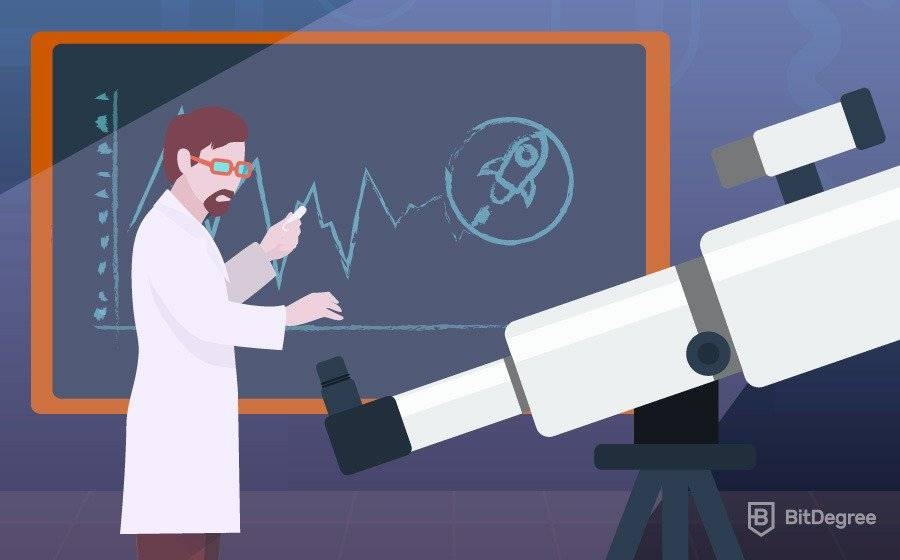 In 2018, the Stellar Lumen's team announced that 30 banks and up to 60% of the South Pacific island's retail corridor will be using Lumens. If this is the case, the price of Lumens could "MOON!".
While some people would be happy to see Stellar's price return to $.40 cents, others want the price to go beyond a dollar, $5 dollars, or even higher!
In this article, you will learn more about the current XLM price predictions. I searched all over the internet and have created a list of what the biggest and most reputable analysts are saying about XLM price predictions for 2023.
However, before you read on, please do me one favor and remember: before making any investments, you should consult with a financial expert and do your own research.
Now that that's out of the way, get ready to learn all about the XLM price predictions in 2023 and beyond! But first, I'll talk briefly about Stellar's backstory and explain some of its most important features.

Did you know?
Want to get smarter & wealthier with crypto?
Subscribe - We publish new crypto explainer videos every week!
NEAR Protocol Explained: Beginner's Guide to NEAR (Animated)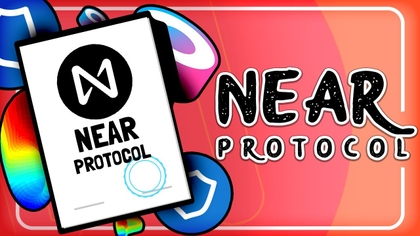 What Is XLM?

Latest Deal Active Right Now:
$300 + 40 DOGE BONUS
Huobi Black Friday Limited-Time Period
Huobi Black Friday & Cyber Monday 2023 period offers great bonus for new users - sign up & earn up to $300 + 40 DOGE bonus!
Expiration date : 14/12/2023
3,817 People Used
Only 31 Left
You can think of Stellar as Bitcoin's annoying younger brother. However, it is faster, more scalable, and cheaper. You can send XLM in 3-5 seconds at the cost of less than a penny.
It is often associated with Ripple, however, Ripple targets banks like Santander and HSBC, while Stellar is generally more concerned with providing banking services for individuals.
Stellar is particularly revolutionizing cross-border payments. Imagine that you live in an isolated location like Micronesia and you want to send money to someone living in South East Asia. If you were to send that person payment in Lumens, it would be much quicker and cheaper than other current payment services (such as Western Union).
If you would like a more in-depth tutorial on what is Stellar then click here!
Stellar's ICO Platform
Stellar also has a striking ICO platform which up-and-coming cryptocurrencies are using to launch new projects. One of the biggest ICOs on Stellar's exchange is Irene Energy, which can be thought of almost as a Tinder for energy sources. Using Irene, you can decide what source you get your energy from, such as solar panels, generators, and even your neighbor!
This ICO along with many others on Stellar's platform could be exciting for fellow Lumenauts (the name given to Stellar fans)!
Earlier this year, the 39 Million-dollar ICO "Mobius" chose Stellar over Ethereum in a surprising move, reported by Coindesk. The founder of Mobius pointed to Stellar's scalability compared to that of Ethereum's.
The ICOs and the technical features behind Stellar are exciting, however, what is even more exciting is the expertise of Steller founder, Jed McCaleb. McCaleb has been one of the earliest, leading inventors in the blockchain community and is only getting stronger by the year.
Jed McCaleb
In 2014, Jed McCaleb was still working at Ripple Labs, and it had been 7 years since he founded the website Mt. Gox.
Mt. Gox fell victim to a Bitcoin hack (the second biggest hack of all time) where the attackers made off with 460 million dollars' worth of Bitcoin back in 2014!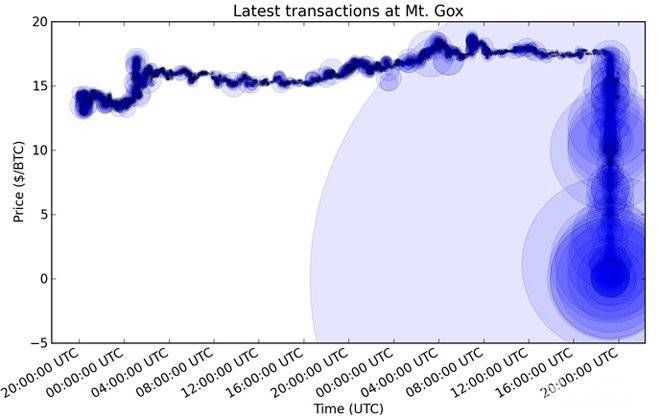 Source: Wikipedia
According to a New York Observer article from 2015, Jed McCaleb's name being associated with Ripple nearly closed Ripple's operating business account at Wells Fargo. This was due to a hack that happened on Mt. Gox.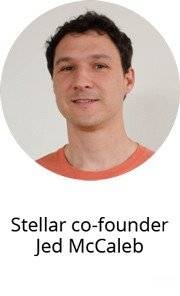 Whether or not McCaleb had anything to do with Mt. Gox, we don't know. However, what we do know is that his reputation was completely tarnished after the attack and the proceeding bankruptcy.
Now, as we approach the 7-year anniversary of Mt. Gox, McCaleb has been pretty much out of the spotlight. He no longer has anything to do with Ripple and focuses all his time on Stellar Lumens.
Stellar and IBM
Since Stellar was launched, McCaleb has already established a working partnership with one of the largest tech companies in blockchain, IBM.
IBM and Stellar already have a working blockchain product that uses Stellar Lumens in the South Pacific. The project connects retailers in some of the most isolated islands in the Pacific Ocean.
This partnership is exciting because it is already in motion. It is not some tokenistic, false partnership that is there to impress you. Jed McCaleb is doing big things with some of the biggest names in the blockchain — which is very exciting for Stellar Investors!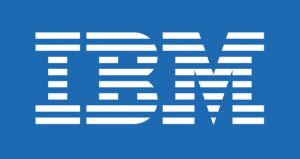 XLM Price History
2017 was a breakout year for Stellar Lumens. The price of Stellar in April 2017 was well below 1 cent ($.002USD to be exact). It started to gain some attention in May and over the summer it went as high as 4 cents!
It wasn't until December 2017 that it started to pick up some serious steam. Its highest point in December was $.31 cents. Then in January 2018, Stellar went even higher, growing to its all-time high of $.93 cents.
Due to regulations, as well as several other factors, the cryptocurrency market as a whole has dropped, and Stellar is no exception. Up However, this could potentially be the perfect time to buy Stellar. Many analysts seem to have high expectations in their XLM price predictions, saying that the price will not only recover but recover big!
In 2019 and 2020, Stellar's price varied from about $0.06 to $0.1, however, it's time to see what the new year brings.
So, without further ado, let's take a look at what some of the leading analysts are saying about the XLM price prediction for 2023!
XLM Price Predictions 2023?
After surveying 7 of some of the leading XLM price predictions, I found that most professionals predict that the price of XLM will only go up this year and well into the future! Let's take a look at some, shall we?

Did you know?
Want to get smarter & wealthier with crypto?
Subscribe - We publish new crypto explainer videos every week!
What is Terra Luna? History & Crash Explained (ANIMATED)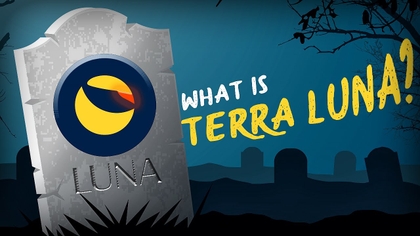 Altcoin Forecast
In the months of May and June, Altcoin Forecast predicts that XLM will gain about 35% against a Bitcoin. Compared to its current value of 0.00002935 Satoshi's, this forecast service expects the price to reach as high as 0.00004664 Satoshis.
Note: A Satoshi is the smallest unit of a Bitcoin. 1 bitcoin can be divided into 100,000,000 Satoshis.
Altcoin Forecast also includes a short-term prediction as well, expressing a predicted short-term gain of about 10% from its current price.
Wallet Investor
Wallet Investor updates prices and predictions every 3 minutes using the latest technical analysis. As it currently stands, the site includes a 1-Year Forecast of $0.3045 and a 5-Year Forecast of $0.459
This stands slightly lower than the first prediction, however, this price would still offer you an ROI (return on investment) of 5x if you invest at the current price.
Investing Haven
The price forecast at Investing Haven is very optimistic, predicting that Stellar could be worth $4 this year. The team says that this is an achievable XLM price prediction as long as there aren't any major security flaws and the overall sector performs well.
Monetize.info
Monetize believe that Stellar's major partnerships will be the reason behind an upcoming price surge, which the forecaster says will result in XLM's price reaching $2-$3. Monetize is not wrong about high-profile partnerships. Beyond IBM, Stellar's partners include Stripe, Deloitte, and ICI Bank.
To give you an idea of the magnitude of these partnerships, Stripe gave Stellar a 3-million-dollar capital injection a few years back which Stellar immediately returned in XLM.
Yes, you read that right — Stripe owns Lumens.
Crypto News Powered by Oracle Times
For this and other $1.00 XLM price predictions, Oracle Times pointed to IBM adding 8 new validators to the network back in December. Jed McCaleb's announcement about 30 banks partnering with Stellar was also cited in the article. In addition to the banks and IBM's validators, partnerships with SatoshiPay, Mobius, and Hashcash (among others) were also mentioned.
Crypto News predicted that the price of Stellar could hit the $1 point as early as January 2018, and it nearly did around January 3rd – 4th when it reached a height at $0.94. The price, however, has fallen significantly since then. Currently, Stellar price is $0.27, however, it managed to reach $0.37 at the beginning of the year.
XLM Price Predictions In 2023?
The following predictions are two very different, highly speculative price predictions. Do not let either one of these XLM price predictions scare you or cause you to become too excited. Remember, crypto is incredibly volatile, the prices can be up one moment and down 50% the next. So, please read and act with caution.
INTERESTING FACT
Stellar has a proven model unlike Ethereum as it already has the unique technology to issue any asset directly!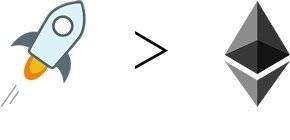 The Economy Forecast Agency
This website features a long-range of forecasting models to make market forecasts for corporate clients. The analysts use mathematical and statistical price models based on historical price trends.
This website predicted that in 2023 the Stellar price will drop to $0.23 from where it currently stands at $0.27. The website also has its own price prediction for 2023, which says Stellar will reach as high as $0.30 at the beginning of 2023. This, quite clearly, is by far the most conservative and pessimistic of XLM's price predictions.
Please note that these forecasts can change because, as mentioned, the forecasting model uses historical trends when they are calculating price predictions. This means that the tools they use are constantly updating information as new prices come in.
So, it seems as if most analysts have predicted a positive outcome for Stellar's short and long-term future.
Is XLM a Good Investment?
According to a recent post by Data Driven Investor, when Venture Capitalists sink money into a company, two of the most important questions they ask themselves are these:
1) Are there some easily identifiable uses for the product?
2) What kind of team does this company have behind it?
Stellar knocks both of those questions out of the park and certainly has a great use case and a solid team. Throughout all these XLM price predictions, some of the same three things continued to appear — the technology behind the Stellar blockchain, the development team, and the partnerships.

Pros
A very well-known crypto exchange platform
More than 500 different cryptos available
Two-factor authentication
Main Features
Over than 100 different cryptocurrencies available
Strong security
Small withdrawal fees

Pros
Secure and reliable
Low fees
A good amount of fiat currencies accepted
Main Features
Reputable exchange
Multiple fiat currencies are accepted
Relatively low trading fees

Pros
Anonymous trading
Secure
Supports a variety of cryptocurrencies
Main Features
Easy to use
Low fees
Good security
Jed McCaleb's Accomplishments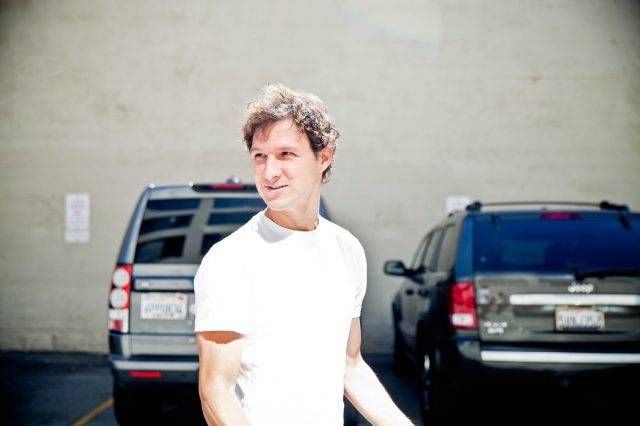 Ripple's co-founder Jed McCaleb | Source: ripplecoinnews
Despite what you might have read about Jed McCaleb's past (he left Ripple, was in a lawsuit, etc.), but it's important to keep one thing in mind: the guy knows how to win.
Even though it underwent a large-scale attack, Mt. Gox still held up to 80% of Bitcoin's volume at its peak. Many of the Bitcoin's in circulation today are able to be traded because of Mt. Gox.
Furthermore, any association that McCaleb has with the exchange should be accompanied by the fact that he had no control of the exchange at the time it was attacked. In fact, he lost $50,000 himself.
Instead, McCaleb should be known for the early work he did at Ripple, the founding of Stellar, and the continued partnerships he continues to build. He should also be remembered for the work he is doing in the South Pacific with IBM. Some of the islands this program will directly affect need financial services, especially cheap and fast payment solutions.
Technology
The fact that XLM can process more in 3-5 seconds than Bitcoin can in 10 minutes lets you know the level of technology this coin has behind it. This means that Lumens can operate at about 1,000 times faster than Bitcoin.
So, now you know about some of the exciting technology behind Stellar, the XLM price predictions and the powerful team behind the coin. In my opinion, Stellar looks to be a good project, even behind some of its red flags.
Conclusion
Although Stellar fell from where it was in January 2018, if you compare it to where it was in April of 2017, the coin has still risen 2,900% in one year! Which is awesome if you ask me.
Here's my opinion on Stellar: The only immediate short-term concern that I see is the overall market being down at the current time. But once the market recovers, Stellar could stand high on the shoulders of the gigantic cryptocurrency market.
And that is all I will say on the matter!
However, I can't stress enough how important it is for you to perform extensive research before investing. Not only that, but you should consult a financial expert too. But before that, I'd love to hear your thoughts… so, let me know what you guys think about the future of Stellar!
About Article's Experts & Analysts