It appears that Ted Cruz offered a similar initiative back in November 2021.
Ted Cruiz, an American politician and attorney serving as the junior United States senator from Texas, is pushing the need for crypto payments within the US Capitol.
According to the resolution called "Adopting Cryptocurrency in Congress as an Exchange of Payment for Transaction Resolution," digital assets as a payment method should be accepted in Capitol gift shops and vending machines.

Did you know?
Want to get smarter & wealthier with crypto?
Subscribe - We publish new crypto explainer videos every week!
Best Types of Blockchains Revealed (5 Animated Rules)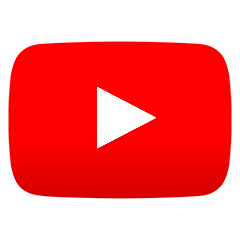 In particular, the concurrent resolution claims that if adopted, the resolution obligates the Architect of the Capitol, the Secretary of the Senate, and the Chief Administrative Officer of the House of Representatives to work with firms willing to accept digital assets as payment methods.
It is worth noting that Ted Cruz's concurrent resolution is not the first time a US Senator was trying to bring crypto, such as Bitcoin (BTC), payments into the Capitol. Ted Cruz launched a similarly-worded initiative in November 2021.
Based on the Senate's website, concurrent resolutions are documents used "to make or amend rules that apply to both houses." In order for the document to be legalized, it must be approved by the House and Senate.
Ted Cruz is known as a vocal crypto advocate. Last year, the US Senator purchased between $15,000 to $50,000 worth of Bitcoin. Nevertheless, Cruz is one of several crypto investors working in Congress.
Moreover, Cruz is an advocate for crypto mining. After visiting a Bitcoin (BTC) mining facility in Rockdale at the end of summer, Cruz tweeted:
I am proud to lead the fight for the crypto industry in the Senate. Texas will continue to be the center for crypto innovation!
Earlier this month, the Senate launched a subsection of the House Financial Service Committee called the Subcommittee on Digital Assets, Financial Technology, and Inclusion. Based on the initial announcement, the main goal of the subcommittee is to provide "clear rules of the road among federal regulators for the digital asset ecosystem."