Recent statistics reveal that the entire Bitcoin in circulation would only cover a small fraction of the US's $30 trillion national debt.
According to official fiscal data, the national debt of the United States has surpassed $30 trillion at the end of January – the highest it has ever been. The number is so high that using all the Bitcoin in the world to pay it off would barely be a drop in the ocean.
The number is virtually incomprehensible, as the US records the biggest national debt in the world. The Federal Reserve has the titanic task to get the ever-increasing sum under control.

Did you know?
Want to get smarter & wealthier with crypto?
Subscribe - We publish new crypto explainer videos every week!
What are Stablecoins, Altcoins & Wrapped Coins Explained!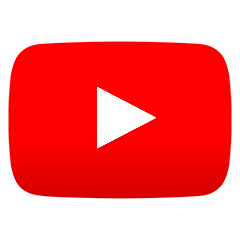 Bitcoin, currently the most popular cryptocurrency in the world, is circulating with a market cap of $731 billion. This sum only accounts for about 2.43% of the total US national debt.
The new anti-record received many reactions online. Some pointed out the disparity between the US national debt and the Bitcoin market cap, others speculating what this could mean for the future of the cryptocurrency and its role in the global economy.
Chief Strategy Officer at the Human Rights Foundation, Alex Gladstein, emphasized that the national debt was self-engineered to "prolong market interest <...> even as it gets clearly discredited."
Stockbroker and financial commentator Peter Schiff also weighed in on the national debt situation. Schiff's son, Spencer, posted a tweet pointing out that it took the US under five years to bring the national debt from $20 trillion to $30 trillion.
Peter Schiff retweeted the observation and added that it may take under three years to add another $10 trillion to the sum, bringing the national debt up to $40 trillion by 2025.
Since the Bitcoin genesis block was established in 2009, there is now $731 billion worth of this cryptocurrency in circulation. However, this number may include currency that's not technically in circulation, like lost wallets.
However, it would take far longer than 13 years to even double this amount — which would still barely cover 5% of the current national debt. Bitcoin is known for its fixed issuance — the mining process is slowed down by Bitcoin halving, which means that each block takes longer to solve and verify.
Furthermore, Bitcoin is a hard currency — its hard cap was set at 21 billion BTC in circulation. With roughly 90% of Bitcoin in the world already mined, it's possible that even solving the last block would not be nearly enough to cover the entire US national debt.
---