The recent arrest proves that South Korean officials are eager to solve Bithumb's fraud case.
Kang Jong-Hyun, the owner and former chairman of the cryptocurrency exchange Bithumb, was arrested by South Korean officials.
According to the South Korean news portal jtbc, the man was arrested on February 2nd over the embezzlement allegations.

Did you know?
Want to get smarter & wealthier with crypto?
Subscribe - We publish new crypto explainer videos every week!
How to Get Free Crypto? (Explained with Animations)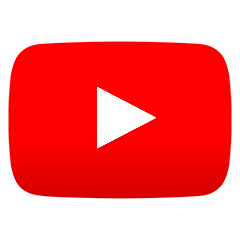 The arrest comes as no surprise as on January 25th, South Korean prosecutors requested an arrest warrant for Kang John-Hyun and other Bithumb executives. The South Korean prosecutors also sought to arrest Jong-Hyun's younger sister, Kang Ji-Yeon, the CEO of two Bithumb-related firms, Inbiogen and Bucket Studio.
Crypto exchange owners and other executives were charged with "embezzlement and breach of trust under the Act on the Aggravated Punishment of Specific Economic Crimes" and "fraudulent, illegal transactions under the Capital Markets Act."
The arrest warrants aren't the only problem Bithumb is facing. On January 10th, South Korea's National Tax Service (NTS) launched a "special tax investigation" into Bithumb. Based on some reports, with the investigation, NTS aims to determine whether the company and its affiliated firms avoided paying taxes.
It is worth highlighting that the investigation into Bithumb tax payments is separate from the probe into Bithumb executives, who allegedly manipulated stock prices and stole around 60 billion won ($49 million).
The Bithumb saga didn't end with arrest warrants and an NTS investigation. At the end of January, the Seoul Southern District Prosecutor's Office raided Bithumb's offices. It appears that the raid was a part of yet another investigation involving crypto exchange.
The prosecutors are reportedly investigating whether a specific force or person intentionally increased the price of the coin and made an unfair profit. South Korean prosecutors didn't reveal the name of the token.
However, it appears that the rough patch Bithumb is currently experiencing started back in December. Just before the end of the year, Bithumb's largest shareholder, Park Mo, was found dead outside of his home. The man was also a suspect in Bithumb's embezzlement case.