South Korean prosecutors charged Kang Jong-Hyun and other Bithumb executives with embezzlement, fraudulent, illegal transactions, and breach of trust.
South Korean prosecutors have reportedly requested an arrest warrant for crypto exchange Bithumb owner and chairman Kang Jong-Hyun.
According to the local news report shared on January 25th, the authorities in South Korea were investigating allegations of embezzlement by Bithumb executives.

Did you know?
Want to get smarter & wealthier with crypto?
Subscribe - We publish new crypto explainer videos every week!
How to Get Free Crypto? (Explained with Animations)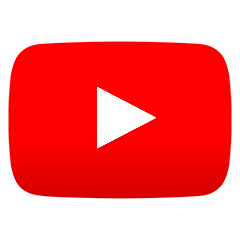 The Seoul Southern District Prosecutor's Office Financial Investigation Division charged Kang Jong-Hyun and two Bithumb executives with "embezzlement and breach of trust under the Act on the Aggravated Punishment of Specific Economic Crimes."
On top of that, prosecutors charged all individuals with "fraudulent, illegal transactions under the Capital Markets Act."
It is worth noting that over recent months crypto exchange Bithumb has been under the microscope of governmental agencies. On January 10th, the news broke that South Korea's National Tax Service (NTS) launched a "special tax investigation" into Bithumb. At that time, the agency claimed that its investigation aims to verify whether Bithumb had evaded taxes by examining the company's domestic and international transactions.
South Korean authorities believe that Kang Jong-Hyun played a "key role" in issuing coverdale bonds, which essentially allowed Jong-Hyun to manipulate the stock prices of Bithumb-related firms, Vident and Inbiogen.
However, some Bithumb-related individuals managed to be acquitted. At the beginning of January, the former Bithumb chairman Lee Jung-Hoon was found not guilty of fraud charges related to the crypto exchange.
At the end of December, the news broke that Bithumb's largest shareholder, Park Mo, was found dead. Korean prosecutors were allegedly looking into Mo's role in stock manipulation and fund embezzling from Bithumb's subsidiaries. Local news media reported that there is a high chance that Mo took his own life due to the criminal charges brought against him.