FTX has allegedly used money from the exchange to invest in the venture capital firm, Modulo Capital.
According to the New York Times report, FTX's sister firm Alameda Research invested a total of $400 million in Modulo, in December 2022. It was the largest investment made by Sam Bankman-Fried.
Modulo recently raised a substantial amount of capital during tough times for the crypto market, which drew the attention of regulators.

Did you know?
Want to get smarter & wealthier with crypto?
Subscribe - We publish new crypto explainer videos every week!
How do Cryptocurrency Exchanges Work? (Easily Explained!)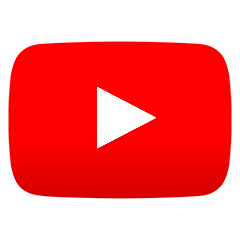 According to investigators, the investment into Modulo was likely made using criminal proceeds or misappropriated money that FTX customers had deposited with the exchange.
FTX lawyers are now reportedly eyeing Modulo's assets as they scramble to recover billions of dollars from repaying customers, investors, and other creditors. The whereabouts of Bankman-Fried's $400 million investment are currently unclear.
The public filing also showed that the venture capital Modulo was a Bahamas-based firm from Albany. Albany is the luxurious complex where Alameda and FTX employees used to reside and make it to the headlines because of their lavish expenditures. ​​
Modulo Capital was founded in March 2022 by three former executives at Jane Street, a New York-based firm that once employed Bankman-Fried and Alameda CEO Caroline Ellison.
One of the founders, Duncan Rheingans-Yoo, was reportedly only two years out of college when Modulo Capital was launched. Another Modulo co-founder, Xiaoyun Zhang, known as Lily, was a former Wall Street trader with ties to Bankman-Fried.
U.S. commissioner for Commodity Futures Trading Commission (CFTC), Christy Goldsmith Romero, was concerned about the current situation.
Why did they turn a blind eye to what should have been really flashing red lights?
The commissioner questioned the due diligence work done by venture capitalists and money managers who funded FTX.