A prominent NFT trader and collector has accused OpenSea of unlawfully seizing control of his assets.
On July 12th, 2022, Robbie Acres discovered that two of his high-value digital assets had been stolen from his wallet. He immediately contacted OpenSea's customer support team but was met with a slow response and a lack of assistance in recovering his stolen NFTs, Acres reported.
According to his LinkedIn post, Acres discovered that both stolen items had already been resold on OpenSea since his initial request. Further, the NFT collector demanded monetary damages as he believed OpenSea bore some responsibility for the theft.

Did you know?
Want to get smarter & wealthier with crypto?
Subscribe - We publish new crypto explainer videos every week!
What is the Metaverse? (Meaning + Animated Examples)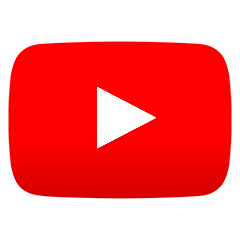 In response, the platform locked his account without his request or permission and refused to unlock it for 3.5 months. This made it impossible for him to trade or manage his assets.
Further, OpenSea demanded that Acres swear under oath that his wallet had not been compromised, in order to unlock his assets. Acres stated:
OpenSea essentially took control of 58 NFTs owned by me, and in which the platform had no interest, as leverage to force me into a settlement. OpenSea would pay no compensation for failure to protect NFTs on the platform, unlawfully taking control of my NFTs, refusing to give me back my NFTs after many repeated demands to do so and creating massive losses by holding my NFTs hostage during significant market fluctuations.
According to multiple sources, the growing tensions between the NFT collector and the OpenSea support team recently led the former to start legal proceedings against the latter. Acres has teamed up with leading law firm Traverse Legal to take on his case.
The NFT collector stated his belief in security vulnerabilities in the OpenSea platform. Additionally, he accused the company of lacking accountability and transparency in dealing with its users.
OpenSea is aware of the vulnerabilities of its platform to hackers and others. Hundreds of millions of dollars worth of NFTs have been stolen from OpenSea users.
According to Enrico Schaefer, the lawyer heading up Robbie Acres' legal team, this situation is not unique, and there are multiple other individuals facing similar issues with OpenSea.
OpenSea stated that the platform has invested in personnel and tools to deter theft and stop the resale of stolen goods on its platform, according to a number of sources.
In other related news, OpenSea claimed that in only a month, average fees received by the top 20 NFT collections decreased.
---