OpenSea claims that in about a month, average fees received by the top 20 NFT collections decreased from 77% to 56%.
OpenSea, a New York-based online non-fungible token (NFTs) marketplace, is sticking with creators and promised to continue enforcing royalties to all NFT collections.
According to a detailed fifteen-tweet Twitter thread shared on November 9th, the company promised to ensure durable creator royalties, noting that since October 12th, the average percentage of fees that top NFT collections received dropped to 56%.

Did you know?
Want to get smarter & wealthier with crypto?
Subscribe - We publish new crypto explainer videos every week!
What is Polygon in Crypto? (Animated Explainer)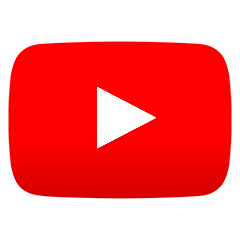 In its announcement, OpenSea analyzed current market turbulence and its effect on creators, citing that "this space is trending toward significantly fewer fees paid to creators." Moreover, OpenSea added:
We're awed by the passion we've seen from creators and collectors alike this week. We were looking for your feedback, and we heard it, loud and clear.
The NFT community was shaken when on November 5th, OpenSea revealed its plans to enforce "creator fees only for new collections" that use specialized on-chain enforcement tools. The company reportedly wanted to follow in the footsteps of other NFT marketplaces, which either removed creator fees or made them optional for traders to pay.
It is worth noting that NFT creators typically receive from 5% to 10% of the secondary sale price.
At that time, the company claimed that it welcomed community opinions regarding the matter until December 8th. OpenSea wanted to discuss various fee options, including making fees optional for traders to pay, enforcing them on the selection of collections, or creating a new form of enforcement supported by the community.
Some well-known creators were not happy with OpenSea's plans. Bored Ape Yacht Club (BAYC) founders Wylie Aronow, Greg Solano, and Kerem Atalay shared a joint blog post claiming that OpenSea's idea was "not great," citing that royalties for some NFT creators were "the single most important factor that brought them into the ecosystem."
The streetwear brand The Hundreds went as far as canceling its OpenSea NFT drop, scheduled somewhere between November 7th to 13th. The Hundreds co-founder Bobby Kim noted that the company was "waiting to see if OpenSea would take a stand to preserve creator royalties for existing collections."
However, it seems that after major pushback from the NFT community, OpenSea decided to abandon the idea.
---