After announcing that he'll be taking his salary in the form of crypto, experts stated that the NFL star may encounter tax troubles after the recent market crash.
Multiple celebrities have shown interest in cryptocurrencies due to their growing popularity amongst the public and a potential rise in price. Even the NYC mayor had taken his first paycheck in crypto after the reelection.
However, the recent crypto market dip didn't bode well for the crypto paycheck recipients, and some experts argue that the likes of NFL star Odell Beckham Jr., who announced that he has accepted a crypto salary in late November of 2021, will need to pay disproportionate numbers of tax despite the current price of Bitcoin.

Did you know?
Want to get smarter & wealthier with crypto?
Subscribe - We publish new crypto explainer videos every week!
What is a Crypto Wallet? (Explained With Animation)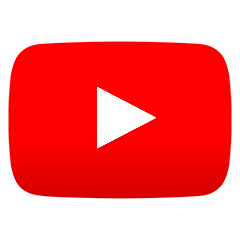 The NFL player signed a partnership deal with the LA Rams and CashApp for $750K worth of Bitcoin in late November of 2021. At that time, BTC hit its all-time highs, averaging $65-69k.
However, the recent crypto crash raised some eyebrows on his salary from the community, and experts criticized the NFL player's decision on taking crypto as payment. It was estimated that his salary is now almost half of what it was worth back in November of 2021 - slightly over $413K.
Not only that, cryptocurrency taxes work a bit differently than for traditional money. The amount of tax the buyer has to pay is based on the initial price that the crypto was worth at the time of buying. Therefore, the NFL player would have to pay tax on $750K worth of digital assets, not $413k.
If the taxes apply accordingly, Odell Beckham Jr. could be left with a halved salary, worth barely $35K worth of Bitcoin.
This take was given by multiple crypto advocates in the industry on social media, which sparked a lot of attention from news outlets. While the tax issue is very plausible, most experts did not take into account that NFL players get paid weekly.
Based on the Twitter post by sports and crypto advocate Joe Pompilano, he outlined three arguments that may disprove the popular take. Likewise, he corrected that the deal was made on November 22nd, not 12th, at which point BTC was at approximately $59K.
While regulatory measures of cryptocurrencies in the US are still unclear, it is certain that governing financial institutions will take advantage of unregulated funds, and issue tax based on the price that was at the time of the purchase.
That is due to Bitcoin and other cryptocurrencies reaching the status of "assets" and becoming an actual investment form alongside stocks. However, most institutions currently classify cryptocurrencies as commodities, just like silver and gold, because people are able to trade them freely in the digital environment.
With that being said, different regulatory measures in various countries and upcoming central bank digital currencies (CBDCs) might pose a threat to traditional crypto assets becoming securities. If governmental figures reach common ground by considering crypto as securities, then assets such as Bitcoin may be subject to close supervision and immense regulatory measures.