In the Cryptocurrency world, as quickly as the market rises, it can tumble down the same way.
We indeed saw the concept by ourselves on a recent Friday, when there was a 50% dip in the Bitcoin market. Nonetheless, the New York City mayor Eric Adams felt completely relaxed about receiving his first Bitcoin payout at the same time.
He talked about his losses in an exclusive interview, and was completely cool-headed about the situation:

Did you know?
Want to get smarter & wealthier with crypto?
Subscribe - We publish new crypto explainer videos every week!
What is an Automated Market Maker in Crypto? (Animated)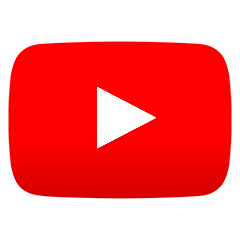 Additionally, he ignored the question of "How much money did you lose?" asked by a CNN interviewer, pointing out how essential Bitcoin technology is, and expressing the excitement of encouraging young people "who have historically been denied access to this new technology" instead:
It's the same as when I invested in the stock market; we saw a drastic drop during 2018 and other times. The purpose of Bitcoin is to send a message that New York City is open to technology. We want to see a large amount of new technology in the city of New York and to encourage our young people to engage in these new emerging markets.
It goes without saying that America's standards are very strict to New York's crypto regulations. The mayor joined the cryptocurrency world expecting a different outcome, but you can't always predict what would happen.
Adams stated that he will obtain his first Bitcoin paychecks, or an average of $97,000. Though people tend to guess that he probably lost about $5,000 on that meaningful Friday, and as a result, got paid approximately $32,333.
Another interesting thing is that due to the United States Department of Labor laws, the payments emerged in fiat (as U.S. dollars), and only after that, they were converted into digital coins on Coinbase (Coinbase is a platform where you can buy, sell, exchange, or store your cryptocurrency and do it securely).
Crypto exchange Gemini pointed out in Cryptopedia that "Nearly six years after Bitcoin's genesis block, the New York State Department of Financial Services (NYDFS) took notice of cryptocurrency's potentially wide-ranging implications and codified a piece of crypto regulation called the "BitLicense"."
---