Nigeria Central Bank Governor claims eNaira adoption increased by 63% since its introduction.
Nigeria is facing a significant shortfall in its national fiat reserves, which has led to a notable increase in the adoption of its central bank digital currency (CBDC), the eNaira.
The move comes 18 months after its launch in October 2021.

Did you know?
Want to get smarter & wealthier with crypto?
Subscribe - We publish new crypto explainer videos every week!
What is Shiba Inu Coin? (Explained with Animations)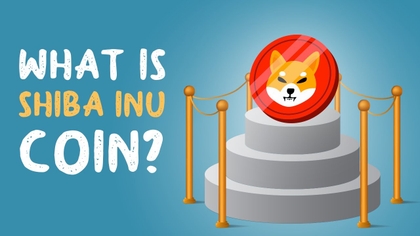 The extreme cash shortage in Nigeria can be attributed to the central bank's strategy to phase out older banknotes and change them with larger denominations to combat escalating inflation.
Thus, it appears that the limited availability of physical cash in Nigeria has driven its citizens to embrace the eNaira.
According to a Bloomberg report, in a country where approximately 90% of all transactions are conducted in cash, eNaira transactions have risen by 63% to 22 billion nairas (equivalent to $47.7 million) since its introduction in October 2021.
Moreover, Godwin Emefiele, the Central Bank of Nigeria's Governor, revealed that the total number of CBDC wallets had increased more than twelvefold since October, now standing at 13 million wallets.
The demonetization initiative has reduced the circulating cash supply from 3.2 trillion nairas to just 1 trillion nairas. To compensate for this decline, Nigeria issued over 10 billion CBDCs.
It is worth noting that the utilization of the eNaira in government initiatives and social programs has further spurred the adoption of digital currency.
When talking about the increase of eNaira use, Emefiele Godwin stated:
The eNaira has emerged as the preferred electronic payment channel for financial inclusion and the implementation of social interventions.
It is worth noting that authorities in Nigeria have been attempting to increase the adoption of eNaira for quite some time. At the end of 2022, the Central Bank of Nigeria (CBN) has limited cash withdrawals from ATMs and banks to make Nigerians choose eNaira.
---