Nigerians can withdraw up to ₦20,000 ($45) per day and ₦100,000 ($225) per week.
The Central Bank of Nigeria (CBN), the apex monetary authority of Nigeria, has limited cash withdrawals from ATMs and banks.
According to the letter addressed to banks and other financial institutions, under the new regulations, individuals can take up to ₦100,000 ($225) per week from banks. On the other hand, institutions and businesses can take up to ₦500,000 ($1,123).

Did you know?
Want to get smarter & wealthier with crypto?
Subscribe - We publish new crypto explainer videos every week!
What is Cardano in Crypto? (Easily Explained!)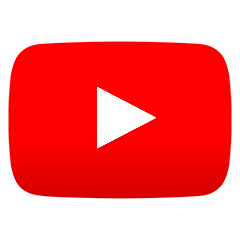 On top of that, by using ATMs, individuals and businesses can withdraw ₦20,000 ($45) per day and ₦100,000 ($225) per week. The ATMs would give funds only in ₦200 ($0.45) notes and smaller denominations.
It is worth noting that individuals and institutions are not banned from taking larger amounts of money. However, they would have to pay processing fees. For individuals, the commission is valued at 5%, while the commission for institutions is 10%.
In the letter, CBN claims that the decision to reduce the amount of money a person or institution can withdraw comes in line with the bank's cashless policy. Regarding the matter, the Director of Banking Supervision, Haruna Mustafa, stated:
Customers should be encouraged to use alternative channels (Internet banking, mobile banking apps, USSD, cards/POS, eNaira, etc.) to conduct their banking transactions.
It is worth highlighting that the amount taken from the bank and ATMs is added up. Therefore, if the person cashed out ₦20,000 ($45) in the bank and then attempted to withdraw the same amount from ATM, they will be charged a 5% processing fee.
It is not the first time Nigerians have had limitations for withdrawing cash. Before the new restrictions, Nigerians could withdraw ₦150,000 ($338), while businesses could cash out ₦500,000 ($1,128).
However, it comes as no surprise because the country's central bank digital currency (CBDC), eNaira, struggles to be adopted by Nigerians. eNaira, launched on October 25th, 2021, has been used only by 0.5% of the population to the data obtained on October 25th, 2022.
---