Previously known as a critic of cryptocurrencies, Sven Henrich has become a full supporter of Bitcoin after talking with MicroStrategy's Michael Saylor.
With cryptocurrencies going down in the past couple of days, it may seem inadequate to support such an asset. However, the market term "bullish" comes into question, meaning that asset holders are waiting for the rise in prices.
In fact, some experts like the CEOs of Nexo and SEBA Bank believe that Bitcoin will rise up to $100k this year. But then again, they haven't predicted the swift downtrend in crypto prices that happened just a few days ago.

Did you know?
Want to get smarter & wealthier with crypto?
Subscribe - We publish new crypto explainer videos every week!
What is Defi 2.0? (Explained with Animations)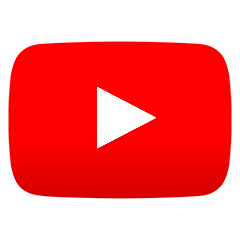 Meanwhile, the CEO of NorthmanTrader Sven Henrich had a conversation with Michael Saylor on the current situation of Bitcoin. Despite Henrich's earlier position on BTC, he has often posted cryptoanalysis on his Twitter account, but he never bought any.
Likewise, the two had a long Twitter squabble back in July of 2021, with Saylor trying to convince Henrich that through "education and communication" Bitcoin will become a successful asset. With that being said, Henrich was still skeptical about how regulations and politics would influence such an asset.
However, a few weeks later, he had a conversation with MicroStrategy's CEO Michael Saylor. A bit later after their conversation in early July of 2021, Henrich posted a tweet stating that he has become an advocate for Bitcoin.
Also, he retweeted a post that showed quite a polarizing stance - Henrich went from saying that "Bitcoin fixes nothing" to "becoming a Bitcoin supporter." This tweet is now pinned on the NorthmanTrader CEO's Twitter account, showing an obvious change of heart in terms of crypto, specifically Bitcoin.
MicroStrategy has one of the largest portfolios of Bitcoin, with $6B worth of crypto assets at the start of 2022. Currently, Bitcoin sits at an average price of $36,456.55, with an 8.96% increase over the past 24 hours.