Investors claim that Logan Paul's NFT project CryptoZoo was a "fraudulent venture."
Logan Paul, an American YouTuber and social media personality known for many controversial decisions, and his non-fungible token (NFT) project, CryptoZoo, were sued for allegedly executing a "rug pull."
A "Rug Pull" is a crypto scam when developers lure customers into making significant investments and then abandon the project.

Did you know?
Want to get smarter & wealthier with crypto?
Subscribe - We publish new crypto explainer videos every week!
How to Avoid Rug Pulls in Crypto? (5 Ways Explained)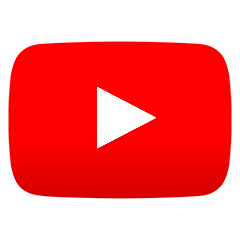 According to the class-action lawsuit filed by plaintiff Don Holland on February 2nd, Logan Paul and other CryptoZoo executives operated a "fraudulent venture" to exploit and steal millions of dollars worth of cryptocurrencies from its customers.
In the class-action lawsuit, Holland claims that CryptoZoo executives promised significant rewards to the purchasers of the project's non-fungible token. However, according to Holland, developers abandoned the project before they managed to reward the investors.
As part of Defendants' NFT scheme, Defendants marketed CZ NFTs to purchasers by falsely claiming that, in exchange for transferring cryptocurrency to purchase the CZ NFT, purchasers would later receive benefits, including, among other things, rewards, exclusive access to other cryptocurrency assets, and the support of an online ecosystem to use and market CZ NFTs.
Moreover, in the lawsuit, Holland claimed that after the defendants sold all of their CryptoZoo NFTs, they transferred millions of customer cryptocurrencies to their own crypto wallets.
In the lawsuit, Holland accuses Paul and CryptoZoo of fraud, express breach of contract, implied breach of contract, unjust enrichment, violation of Texas' deceptive trade practices act (DTPA), negligence, fraudulent misrepresentation, and conspiracy to commit fraud.
It is worth noting that the lawsuit was submitted by the YouTube personality's Attorney Tom law firm, Attorney Tom and Associates, and lawyers from Ellzey & Associates.
The YouTube personality, Attorney Tom, in his YouTube video shared on January 16th, revealed that CryptoZoo investors plan to file a lawsuit. At that time, Attorney Tom claimed that the suit came after "weeks of investigation and speaking to a number of Zoo victims."
The class-action lawsuit comes weeks after Logan Paul shared a $1.5 million CryptoZoo recovery plan for its investors.
---