Despite dismissing the lawsuit, the judge allows the plaintiffs to refile suit after altering some of their claims.
Federal Judge Michael Fitzgerald, a United States district judge of the United States District Court for the Central District of California, has reportedly dismissed the class action lawsuit against EthereumMax founders and a handful of celebrities, including reality TV star Kim Kardashian and boxer Floyd Mayweather Jr.
According to the news report shared by CNBC, the judge dismissed the case due to a lack of substantial evidence that investors who sued celebrities had been exposed to the promotions. On top of that, in the documents, Fitzgerald noted:

Did you know?
Want to get smarter & wealthier with crypto?
Subscribe - We publish new crypto explainer videos every week!
Can Russia Use Crypto to Bypass Sanctions? (Animated)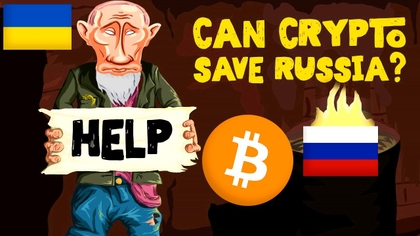 While the law certainly places limits on those advertisers, it also expects investors to act reasonably before basing their bets on the zeitgeist of the moment.
However, in the dismissed documents, Fitzgerald stated that he would allow plaintiffs to refile the lawsuit after amending some of their claims, including the Racketeer Influenced and Corrupt Organizations Act (RICO).
In response to Judge Michael Fitzgerald's dismissal, the attorney representing EthereumMax investors, Sean Masson, stated that investors will revise their claims and will add a "host of additional facts demonstrating defendants' wrongdoing and liability."
On the other hand, Kim Kardashian's attorney stated that the defence is "pleased with the court's well-reasoned ruling."
The lawsuit was initially filed on January 7th by Scott+Scott Attorneys At Law, with plaintiffs claiming that NBA star Paul Pierce, Kim Kardashian and Mayweather did not declare that they were paid for promoting EthereumMax (EMAX).
In the lawsuit, the plaintiffs stated that celebrities promoted the token, aiming to "artificially inflate the price of the token" by using "false or misleading statements."
Kim Kardashian promoted EthereumMax on her Instagram post shared in June 2021. On the other hand, in June 2021, Floyd Mayweather wore the EMAX logo on his trunks during a match with Youtube personality Logan Paul.
On October 3rd, Kim Kardashian agreed to pay $1.26 million to the U.S. Securities Exchange Commission (SEC) for allegedly failing to disclose that she was paid $250,000 for promoting EthereumMax.
---