A federal bankruptcy judge has approved a settlement for the defunct crypto lender Celsius. Under the settlement terms, creditors will opt to receive up to 72.5% of their funds.
Celsius was one of the biggest players in the crypto lending market in 2022 before it went under during the contagion that began in May. Since then, creditors have been suing Celcius to return their investments.
A federal judge has finally provided them with a possible solution. Judge Martin Glenn approved a settlement plan where the Celsius custody account holders will receive up to 72.5% of their funds. However, those who opt in will lose their right to pursue further litigation against the lender.

Did you know?
Want to get smarter & wealthier with crypto?
Subscribe - We publish new crypto explainer videos every week!
ICO vs IDO vs IEO: Which One's the Best? (Easily Explained)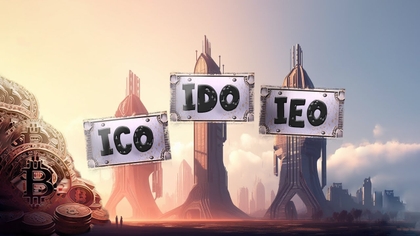 The settlement terms are only viable if the debtors, custody account holders, and unsecured creditors approve the plan. According to the agreement, those that opt-in will first receive 36.25% and a further 36.25% at the end of the resolution.
Under the plan, custody accounts under $100K can claim up to 100% of their fund, while those over $100K cannot claim more than 72.5%.
Since its Chapter 11 filing, Celcius has attempted various strategies to compensate its creditors. At one point, the defunct crypto lender released a new token to repay crypto investors.
According to LAW360, creditor lawyer Bryan Kotliar said making a deal was a challenging and long-lasting task. He noted that behind the scenes, the process was a total rollercoaster.
In an earlier ruling, Judge Glenn ruled that over $4 billion held in the Celsius Earn program belonged to the firm, not the lenders. Later, the judge ruled that around $44 million worth of crypto should be returned to Celcius customers. In February, the judge approved the sale of $7.4 million Bitmain coupons.
---