Chief bankruptcy judge of the U.S., Martin Glenn, ruled that the cryptocurrency assets deposited in accounts in Celsius's Earn program now are the property of Celsius in a court order.
Celsius, a cryptocurrency lending company, filed for bankruptcy on September 15, 2022. The company claimed that the assets that were deposited in Earn Accounts belonged to the estate. This sparked a dispute over the argument of who is the rightful owner of the deposited cryptocurrency assets before the bankruptcy date.
It's noted that at that time, Celsius had approximately 600,000 accounts in its Earn program, holding cryptocurrency assets worth around $4.2 billion. While many owners of the Earn Accounts claimed ownership of the assets and sought ways to get them back, the court concluded based on Celsius' Terms of Use.

Did you know?
Want to get smarter & wealthier with crypto?
Subscribe - We publish new crypto explainer videos every week!
What is a Crypto Airdrop & How to Get FREE Coins? (Animated)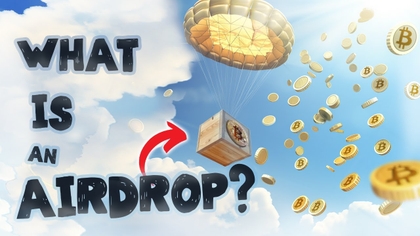 The conditions of the service indicate clearly that in the event of liquidation, the program holding crypto assets is the property of the company's estate. The legal contract governed by New York law supported Celsius' ownership of the assets as the evidence shows that more than 99% of users consented to the Terms of Use.
"If the cryptocurrency assets in the Earn Accounts are owned by the Debtors, the Account Holders are unsecured creditors, and their recovery depends on the distributions to unsecured creditors," said Judge Martin Glenn.
Meaning that the account owners would only be entitled to a share of the money remaining in the bankruptcy estate after all secured creditors have been paid. If there is not enough money left in the bankruptcy estate to pay the unsecured creditors, they may not receive any payment at all.
Some account holders claimed this a breach of Celsius' contract, yet Martin Glenn stated that the Terms of Use was "unambiguous".
During the order, it was announced that creditors will have a chance to present their arguments and evidence during the claims resolution process, which will be held at a hearing on January 10, 2023.
We covered the first court order by Martin Glenn for Celsius earlier which you can read here.
---