GitHub allows viewing Tornado Cash code in a read-only mode.
GitHub, an Internet hosting service for software development and version control, has reportedly unbanned crypto mixer Tornado Cash.
According to the tweet shared by Ethereum developer Preston Van Loon, GitHub has only allowed users to view Tornado Cash code in read-only mode.

Did you know?
Want to get smarter & wealthier with crypto?
Subscribe - We publish new crypto explainer videos every week!
How Does Cryptocurrency Work? (Explained with Animation)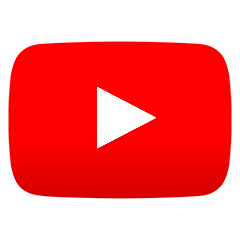 Although the developer was not happy with the fact that Tornado Cash is just partially unbanned, he stated that it is still "progress from an outright ban."
It is worth noting that the United States Office of Foreign Asset Control (OFAC) sanctioned Tornado Cash and 44 addresses for participating in multiple money laundering schemes. While sanctions came in on August 8th, GitHub data revealed that the latest updates on Tornado Cash were made on August 22nd.
However, almost a month after sanctioning Tornado Cash, OFAC provided clarification about its policies. In its frequently asked questions (FQAs) page, OFAC claimed that US residents will not violate sanctions by copying or posting Tornado Cash code online.
Regarding the new clarifications, a GitHub spokesperson noted:
GitHub's vision is to be the global platform for developer collaboration. We examine government sanctions thoroughly to be certain that users and customers are not impacted beyond what is required by law, and advocate to protect collaboration on open source code worldwide. We welcome recent government clarification regarding publicly available source code and sanctioned entities, and have restored certain public repositories.
After GitHub partially restored Tornado Cash code on its platform, the mixer is still banned on Circle, Alchemy, and Infura.io. However, while some crypto companies are restoring or banning Tornado Cash, the issuer of Tether (USDT) stated that it won't ban Tornado Cash until OFAC instructs to do so.
---