After almost a month sincee sanctioning Tornado Cash, US Treasury clarifies when fines will be imposed.
The US Treasury Department's Office of Foreign Assets Control, also known as the US Treasury, has clarified the concerns related to Tornado Cash sanctions.
According to the guidelines shared on the institution's frequently asked questions (FQAs) page, US residents won't violate sanctions by copying and publishing mixers' open-source code or discussing and including open-source code in publications.

Did you know?
Want to get smarter & wealthier with crypto?
Subscribe - We publish new crypto explainer videos every week!
What is a DAO in Crypto? (Animated Explanation)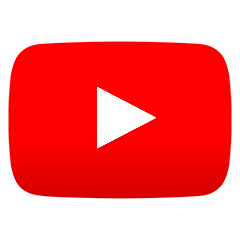 Moreover, the government department highlighted that visiting Tornado Cash websites will not be considered a violation of imposed sanctions.
U.S. persons would not be prohibited by U.S. sanctions regulations from visiting the Internet archives for the Tornado Cash historical website, nor would they be prohibited from visiting the Tornado Cash website if it again becomes active on the Internet."
On top of that, the US Treasury noted that users who registered transactions on Tornado Cash before the imposed sanctions can apply a specialized form and ask permission to complete transactions or withdrawals. Regarding this matter, the US Treasury noted:
OFAC would have a favorable licensing policy towards such applications, provided that the transaction did not involve other sanctionable conduct."
On August 8th, the US Treasury sanctioned Tornado Cash blaming it for participating in multiple money laundering schemes.
Shortly after the Treasury sanctioned the mixer, malicious actors attempted to prank celebrities by sending them small amounts of Ether (ETH) using Tornado Cash. The goal of such a prank was to encourage US Treasury to give fines to these celebrities.
In its guidelines, the government department acknowledged this issue, stating that if US residents receive a small amount of cryptocurrency from a Tornado Cash account, they don't have to report it, as it won't be considered a violation.
It is worth noting that so far, Tornado Cash was banned by GitHub, Circle, Alchemy, and Infura.io. On the other hand, the issuer of the most popular stablecoin Tether (USDT) stated that it won't ban Tornado Cash until instructed otherwise by governmental institutions.
---