The failure of crypto-friendly banks Silvergate and Signature has spurred numerous crypto firms to look to an offshore banking partner in Switzerland.
March 2023 has been historic for the US banking system. It saw the second-largest failure in the US banking system and the collapse of two extremely important banks for the crypto sector. The downfall of Silvergate Bank and Signature Bank left many crypto firms without a banking partner.
Increased scrutiny by regulators means finding a reliable US banking partner is getting tough. Therefore, it is not surprising that many crypto firms are turning their attention to offshore banking partners. One candidate being eyed by crypto firms is Sygnum, a Switzerland-based crypto-friendly bank.

Did you know?
Want to get smarter & wealthier with crypto?
Subscribe - We publish new crypto explainer videos every week!
What is an NFT? (Explained with Animations)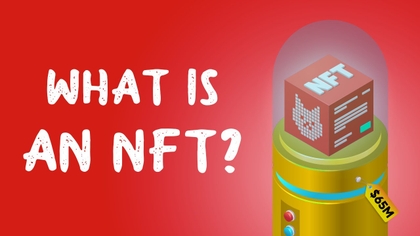 Other banks that have seen an uptick in inquiries are Bank Frick in Lichtenstein and SEBA based in Switzerland. Additionally, Xapo Bank in Gibraltar has also seen an increase in requests for new accounts.
Switzerland has been working on becoming a crypto-friendly location for quite some time. Thus far, those efforts are working. According to an advisor at Sygnum, the Bank had received more requests than ever following the collapse of the two crypto-friendly US banks.
Over the past weeks, as the current banking industry events have unfolded, we have seen a significant increase in onboarding inquiries from various international locations, including a number from the UAE and the Middle East.
The institution has a banking license in Switzerland, and a capital markets license in Singapore, which makes it extremely attractive to crypto firms. Despite the increased requests, Sygnum does not plan to take on US-based clients. The policy has been its founding principle since 2017, and the company is not planning to change it.
A major reason companies are moving to Switzerland is its crypto-friendly stance. The government has created a "Crypto Valley" in the Zug region just outside Zurich. It is an area where crypto firms can set up innovation hubs protected by crypto-friendly laws. It is worth noting that Swiss crypto laws are amongst the most advanced in any western nation.
The country's crypto-friendly stance means that crypto firms looking for stability and uninterrupted continuity will likely move to the nation.
Hostility to crypto by US regulators, which have been closely watching crypto firms, has forced some crypto firms to alter their operations. For instance, New York regulators recently forced stablecoin issuer Paxos to stop minting Binane USD (BUSD).
---