The members of the European Parliament urge EU Commission to pass the MiCA regulation as soon as possible.
The European Parliament Economic and Monetary Affairs Committee, a committee responsible for regulating financial services, taxation, and the international financial system, has held a meeting discussing the FTX's collapse and its impact on the economy of the European Union.
During the meeting on November 30th, dubbed "FTX cryptocurrency exchange collapse and implications for the EU," three monetary officials shared their insights on the situation.

Did you know?
Want to get smarter & wealthier with crypto?
Subscribe - We publish new crypto explainer videos every week!
What are Stablecoins, Altcoins & Wrapped Coins Explained!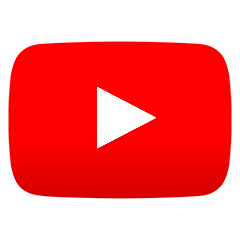 In the meeting, European Securities and Markets Authority (ESMA) Risk Analysis & Economics Department Head Steffen Kern stated that ESMA "has neither regulated nor supervised FTX." On top of that, Kern believes that FTX's collapse does not have an impact on the European Union's financial sector, considering that crypto represents a small portion of the total market.
In his speech, Steffen Kern added that FTX's Markets in Financial Instruments Directive license was suspended on November 9th.
It is worth noting that all speakers shared their take on Markets in Crypto-Assets Regulation (MiCA). According to Kern, MiCa "is tackling the right issues to introduce vital protections for investors and important rules for market participants through a common EU regime."
Member of the European Parliament and MiCA Rapporteur Stefan Berger stated that MiCA should be passed as soon as possible. In his speech, Stefan Berger noted:
I have two political demands: firstly, MiCA has to be passed as quickly as possible. <…> Secondly, it would be desirable if a large number of states outside the European Union would take the example from MiCA. A global MiCA would be the best solution.
The EU Financial Services, Financial Stability, and Capital Markets Union Deputy Director Alexandra Jour-Schroeder highlighted that under MiCA, no companies would be able to operate as FTX did.
Under the MiCA regime, no companies providing crypto assets in the EU would have been allowed to be organized, perhaps it's better to say disorganized, in the way FTX reportedly was.
The Markets in Crypto-Assets (MiCA) Regulation was approved in October of 2022 by the European Council. The regulation is expected to be passed by the end of 2022, with it coming into effect in 2024.
---