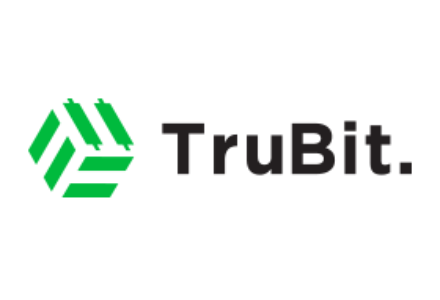 UPDATE: As of October 3, 2022, Mexo has rebranded to TruBit. The features of the exchange, however, remain unchanged.
In a world where crypto is becoming more and more popular by the day, there are multiple crypto exchanges competing for your attention, and aiming to make you a client on their platform. Some exchanges are more-unique than other, though! In this Mexo review, we'll discuss an exchange that does, for a fact, have certain unique features surrounding it.
One of the biggest of these features is the fact that Mexo is a Mexico-based crypto trading platform with the goal to bring crypto to the entirety of Latin America. The platform is still relatively new, but it already has a decent list of features and benefits to offer to its potential clients.
On the flip side, though, for certain people, it might not be the best choice! Mexo.io is one of those platforms that will either suit you great, or won't fit your criteria, at all - it depends on a few specific variables!
Worry not, since these variables are exactly what we're going to discuss in this Mexo review!
Pros
Latin America-oriented
Supports bank transfers
Industry-standard security features
Advanced functionality for day traders
Very quick and simple registration
A decent number of supported assets
Cons
Not available in the US
Limited fiat-crypto acquisition options
Mexo Review: PROS
We'll start things off by checking and discussing the core benefits of the Mexo exchange. There's quite a bit to cover, but if you've spent some time in the crypto space already, you probably know that one of the best places to start would be security.
A Security-Conscious Crypto Exchange
At first glance, security might not seem like the "hottest topic", when you read through the various user Mexo reviews found online. This point is often left "in the air", without much elaboration done on the actual security features that the exchange employs.
Well, I'm happy to tell you that, as far as Mexo.io is concerned, security isn't something that you need to worry about - the platform offers some top-tier, industry-standard security features to its users!
Probably the most obvious of such features would be the fact that Mexo uses multi-signature wallets, as well as cold storage devices, where they store over 90% of all of their users' crypto funds. Let's break that down, shall we?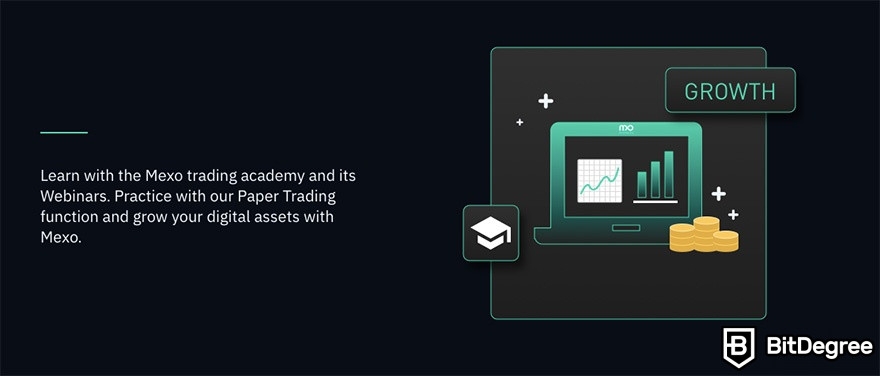 A "multi-signature" wallet is one that requires multiple users in order to sign in to it, or to perform a transaction (sign it) through the wallet. What this does is it eliminates any single point of failure - if someone stole or compromised one of the private keys that are needed in order to access the wallet, they still wouldn't be able to do so, since multiple keys are needed, at the same time.
Not a point you'll find mentioned often, among user Mexo reviews, but cold storage is another huge security factor to consider, in regards to the exchange in question. The term itself refers to hardware cryptocurrency wallets - special devices that are used to store crypto.
Hardware (or, cold) wallets are considered to be among the safest crypto storage options on the market. They are used by both individual crypto hodlers, as well as exchange-level institutions, too (naturally, the devices themselves are going to differ). The Mexo exchange is no exception.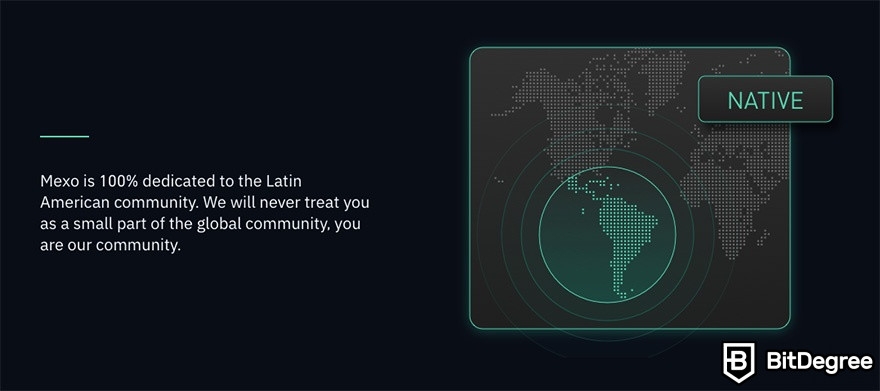 As mentioned earlier, Mexo claims to store over 90% of its user funds in cold wallets. This is a major security factor to consider! This type of crypto storage prevents any potential high-profile hacks and break-ins (at least theoretically), and allows users to rest assured that their assets are safe and sound.
The one concern that some user Mexo reviews express has to do with the age of the exchange in question. Being launched in the middle of 2020, Mexo is still considered to be very new to the crypto space - thus, as far as reliability is concerned, a certain amount of time will need to pass for the platform to be truly accepted as being 'secure'.
That aside, as far as your industry-standard security features are concerned, Mexo does appear to have got you covered!
Latest Binance Coupon Found:
REDEEM $600 PRIZE
Binance Cyber Monday
Attention new Binance users: this Cyber Monday, you can score up to $600 in rewards by completing special tasks. Activate this amazing Binance Cyber Monday deal using the code – 49316610!
Expiration date : 05/12/2023
6,127 People Used
Only 16 Left
A Significant Number of Supported Assets
The variety of crypto asset support is one of the most important features that an exchange platform can possess. As time goes on, this becomes even more-so true!
Think about it this way - a few years back, there weren't all that many popular crypto assets out there, on the market. Many people knew about Bitcoin and Ethereum, but when it comes to coins that weren't on the top-10 lists, or even some ERC-20 tokens, things were different.
At the same time, with crypto becoming more and more massively adopted, there are new tokens coming into circulation, seemingly every single day. This, in turn, puts pressure on exchanges to support an increasing number of assets - the Mexo app included!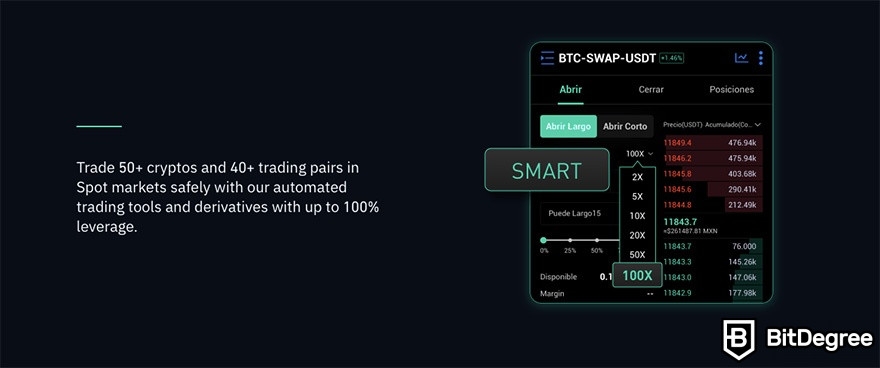 As far as the exchange in question is concerned, though, user Mexo reviews mention asset variety as one of its strengths. That's great news!
As of writing this article, there are currently over 50 different assets supported by the exchange. Each of these assets also has different trading pairs, too - so, for example, you may trade ETH for BTC, or for some USDT, and so on.
Among the list of supported assets, you'll find some of the biggest names in the industry, such as Ethereum, Bitcoin, ADA, TRON, Dogecoin, XRP, and so on. These are the names that you'd expect to see with almost any centralized exchange out there, though.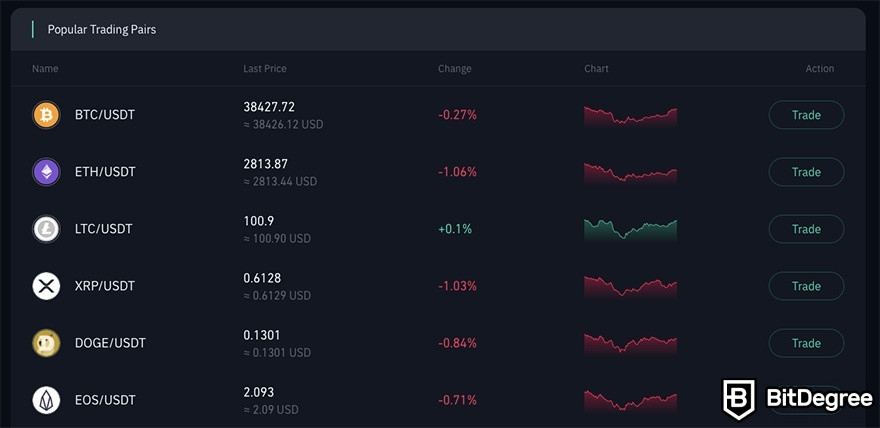 The interesting part with Mexo.io is the fact that the platform allows users to trade some of the more-niche coins and tokens, such as UNI, SUSHI, MANA, ZEC, XTZ, and many more. Once again, this is really significant!
If you're based in Latin America, and are looking for a high-end exchange platform that would offer some of the less-known crypto assets for you to trade, Mexo can truly act as one of the more-viable alternatives!
A KYC-Abiding Cryptocurrency Exchange
The term "KYC" - Know Your Customer - is one that you'll come across rather often, on multiple cryptocurrency exchange platforms. It's not something that's exclusive to crypto exchanges, though - chances are that you've come across some form of KYC checks if you've used the services of any legal financial institution out there!
In essence, when it comes to crypto and this Mexo review, KYC refers to the verification of your identity, when you join an exchange. It's one of the methods that aim to keep all of your activities legal, as well as prevent various forms of money laundering.

As you can probably tell, KYC is a controversial point to cover! This is because, on one hand, it's an absolutely mandatory feature to have in place, if crypto were to ever become truly mainstream. However, on the other hand, some crypto purists believe that KYC and similar identity verification checks are a direct violation of the core aspects of the philosophy behind crypto - decentralization & anonymity.
That being the case, though, one thing's for certain, no matter which camp you fall into - if you value the security of your financial assets, and want to do everything the legal way, KYC is mandatory, at least to some extent.
Once again, while this isn't something that would be mentioned in all of the user Mexo reviews that you might come across online, it's an important note to point out, nonetheless - the exchange does enforce Know Your Customer checks to its users.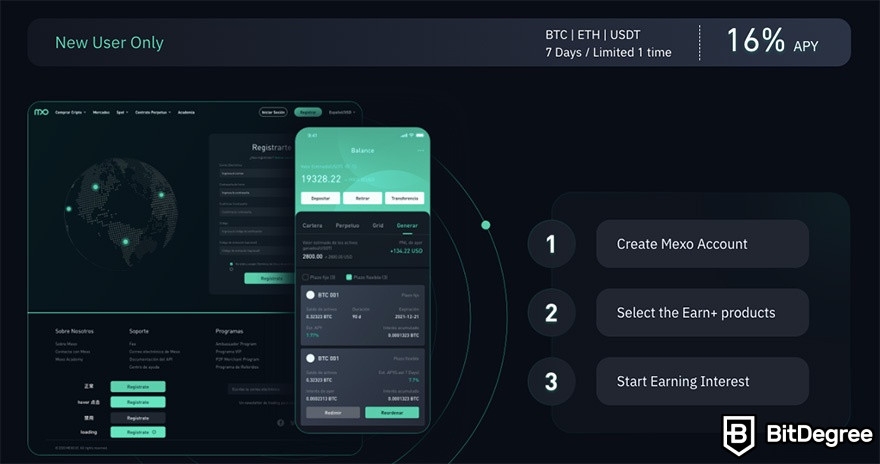 To be a bit more specific, if you want to trade freely on said platform, you will need to pass an identity verification check. This process includes submitting a copy of your valid ID, as well as taking a selfie while holding that ID near your face, so that the team over at Mexo could check whether or not it's really you.
The identity verification process is pretty standard, no matter which exchange platform it is that you choose to use. And, once again, I must stress - the fact that the Mexo crypto exchange employs KYC checks on its users is a good thing, in the grand scheme of things! It definitely adds to the security side of things!
Multiple Types of Trading Available
If you've come to read this Mexo review in order to find out whether or not the platform offers features for advanced traders, you can rest assured - it does. These features mostly come in the form of multiple types of trading.
Let's start from the simpler things, though, and build our way up from there.
As a standard, Mexo allows users to acquire crypto with fiat money - this is something that I'll elaborate on a bit later in the Mexo review, but just keep in mind that this is a possibility, for now.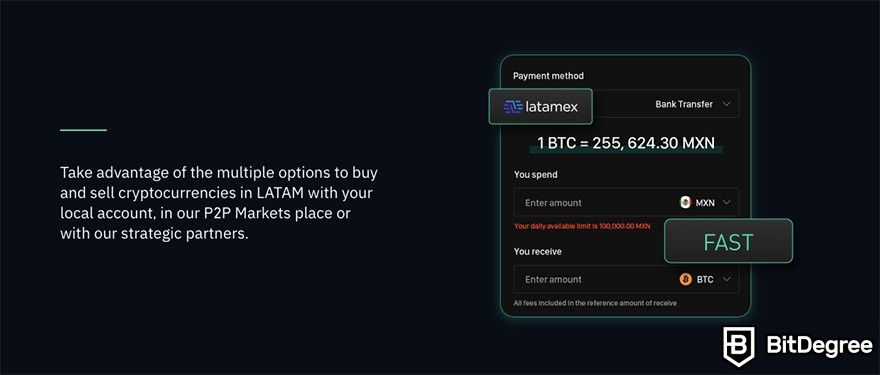 Then, you may - obviously - trade cryptos, on Spot markets. This term simply means that you will actually receive the cryptocurrencies that you trade - you'll be able to do with them as you wish, and transfer your coins or tokens to a third-party, external wallet.
Why do I make a point to emphasize that, you may wonder? Well, simply because the Mexo exchange also offers derivatives trading, as well. Derivatives are very different from Spot trading.
The main difference between Spot and derivatives markets is the fact that, with Spot trading, you receive the asset, while if you trade derivatives, you will only receive a contract of said asset - imagine it as a piece of digital paper that contains a promise that you own that specific amount of that specific crypto.

It's a bit complex, I admit, but that's the point - features like these are aimed at the more-advanced traders. Derivatives trading is especially important if you're a day trader - in other words, if you trade crypto for a living, and even the smallest details count.
Mexo.io also has something called leveraged trading. This is an advanced feature that allows individuals to borrow money from the exchange, for some certain trades that they want to perform.
Do keep in mind, though, that leverage trading is extremely risky, and there's a huge possibility for your assets to get liquidated. That being the case, if you know what you're doing, this form of trading can be very beneficial!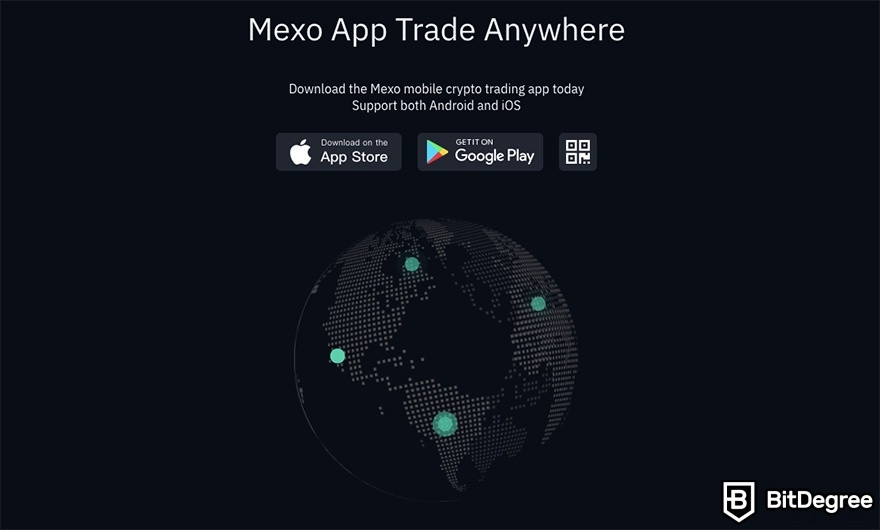 Turning towards some of the more-unique features of the exchange, you should definitely be aware of something called "grid trading". It's among the most interesting features that Mexo offers to its clients, and it has to do with the more-advanced trading tools on the site.
Grid trading is a type of a trading bot. You are able to set that bot up, in a specific interval of the crypto that you'd like to trade. The bot will assist you in selling high and buying low, throughout that mentioned price interval.
Naturally, you may also set stop-losses and take-profits, as well. If the price range breaks out of your set interval, the bot will perform either action, and will remain inactive until the price comes back into the said range.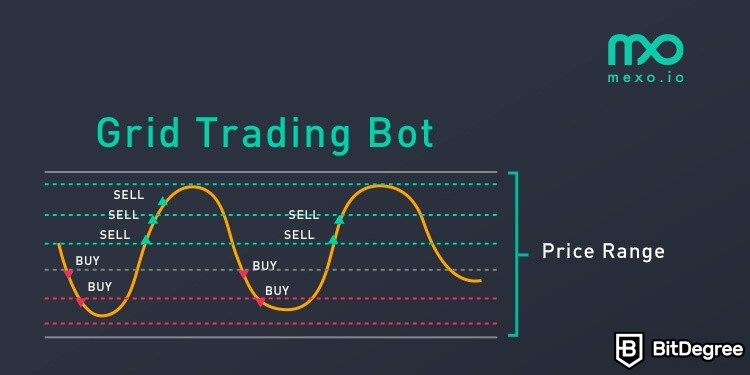 If you'd like to learn more about grid trading, you can check out Mexo's article on it here. That being said, it's truly a super-cool feature to have for any day trader who wants to maximize their trading strategies!
Lastly, you can really discuss all of the unique features of Mexo without mentioning P2P trading.
P2P means "peer-to-peer", and is a form of trading between two individuals or parties, directly. So, if you want to buy crypto, you would be buying it not from the Mexo exchange, but rather, from some specific individual - same goes for selling, too. P2P trading is mostly popular due to the fact that you might get some pretty good deals - something that's not really possible with traditional crypto trading, on an automated platform!

Trading crypto in a P2P manner on Mexo is quite straightforward - if you'd like to check out an in-depth guide on how to get started, you can find it here. Essentially, though, all that you need in order to get started is a KYC-passed account that's fully set up and funded with fiat money.
The user interface is simple and well-designed, and every single point throughout the entire process is very self-explanatory. You can find buyers and sellers for cryptos such as MMXN, BTC, USDT, and ETH.
All in all, the point here is simple - if you're looking for high-end trading functionality, and would like to access some alternative trading features (as opposed to Spot trading), Mexo does have all of the necessary aspects for you to check out and utilize!
MMXN - The First Mexican Peso-Pegged Stablecoin
While this isn't something that's frequently mentioned in various user Mexo reviews, it's still a point that future users of the exchange should be aware of!
Mexo houses Moneta (MMXN) - the first Mexican peso-pegged stablecoin in the world. Meaning, the coin's price is pegged to the price of the peso, and will theoretically always remain stable.
The recent events in the crypto world have really made people turn their sights to stablecoins, and their regulations. Thankfully, though, it would seem that this isn't something that you'd need to worry about with MMXN - the coin is transparent and compliant with all of the relevant regulatory organs, being licensed and overseen by relevant financial institutions.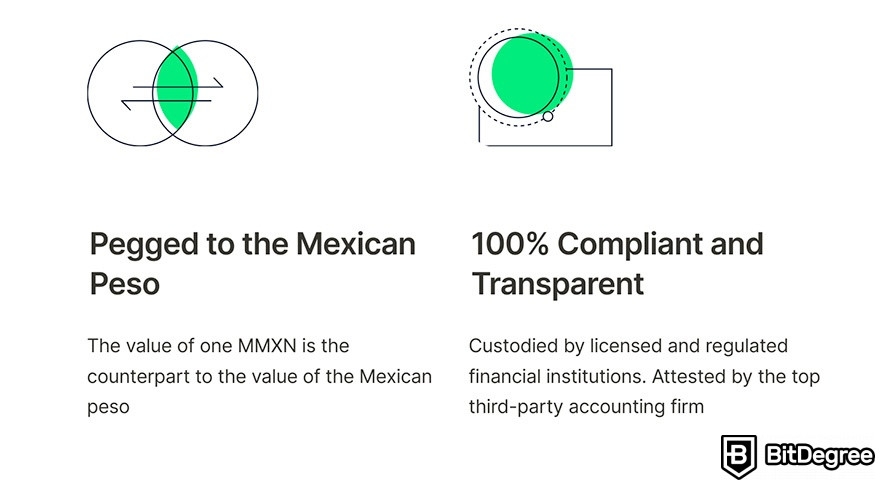 The stablecoin offers some super-low transaction fees, stable liquidity, and high-end security. MMXN is based on the Ethereum and Tron blockchains, and is thus available in the ERC-20 and TRX-20 token standards.
Definitely something worth keeping in mind!
Fiat Crypto Acquisition - Available!
As I've mentioned a bit earlier in the ​​Mexo review, the exchange in question does support fiat-crypto acquisition. Meaning, you will be able to purchase cryptocurrencies with fiat money, on Mexo.
To be a bit more specific, users will be able to purchase crypto via a bank transfer. So, you transfer fiat money from your bank account, and receive your desired cryptocurrencies into your Mexo crypto wallet.
Now, there are a few things to note here. First of all, you will only be able to buy and sell cryptos via a Latamex bank transfer. Secondly, you may only use MXN, BRL, and ARS, as your fiat currencies. Lastly, you may only purchase and sell BTC, ETH, and LTC this way.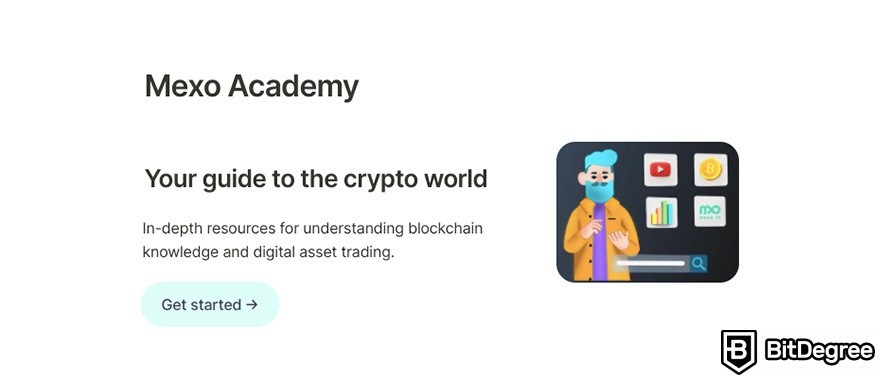 All of that being said, this factor alone - Mexo.io allowing users to purchase crypto with fiat money - truly does make the exchange in question stand out as being very beginner-friendly! Most high-end exchanges would allow their clients to purchase crypto with USD or EUR (or any other foreign currency), however, none of them are Latin America-oriented.
Evidently, being able to buy crypto via a bank transfer allows many more people to come into the market. It eliminates the potentially-annoying process of having to trade crypto-for-crypto, and then transfer different assets between the multiple wallets that you own.
So, in short, the fact that the Mexo app supports fiat payments is truly a huge benefit, both in regards to new traders & investors, as well as general convenience, too!
Latest Binance Coupon Found:
REDEEM $600 PRIZE
Binance Cyber Monday
Attention new Binance users: this Cyber Monday, you can score up to $600 in rewards by completing special tasks. Activate this amazing Binance Cyber Monday deal using the code – 49316610!
Expiration date : 05/12/2023
6,127 People Used
Only 16 Left
​​Mexo Review: CONS
With all of the most-important features and benefits discussed and out of the way, there are also a couple of shortcomings that we need to address within this ​​Mexo review, too. While not being anything major for most of the platform's potential users, they are still worth keeping in mind, nonetheless.
Limited Fiat Support
Among the biggest complaints that you'll see present on various user ​​Mexo reviews is the fact that the exchange offers very limited fiat support.
Earlier in the review, I've pointed out the fact that Mexo does support fiat payment, via a bank transfer. That is true - however, it's where the platform's fiat support begins and ends, too.
In other words, if you'd like to purchase cryptocurrencies with a credit or debit card, or via a wire transfer, this isn't something that you'll be able to do. Mexo.io does not support these payment gateways.
It's a bit of a bummer simply because, if you were to look at almost any other high-profile exchange out there, in the industry, you'd find that most of them support these said payment methods. With Mexo, you become limited to a bank transfer.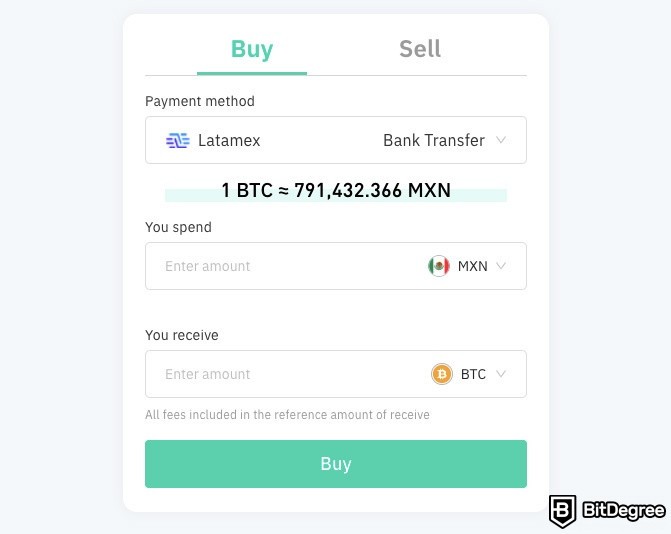 Not only can't you purchase cryptocurrencies with a credit card, you also can't sell them, either. Once again, selling is a feature that is only possible to perform via a bank transfer.
Why doesn't Mexo support the aforementioned payment methods, though? Well, truth be told - it's not really clear! However, there's a pretty high chance that the reason has to do with the legalities of the matter, within the countries where Mexo.io operates in.
Speaking of which, that's actually the perfect segway into the second shortcoming that multiple user ​​Mexo reviews tend to bring up.
Not Available for US Citizens
Yup, that's right - if you'd like to use the Mexo crypto exchange, and are located (based) in the US, you won't be able to do so.
If you've been researching crypto for a while now, you are probably well-aware that this isn't all that surprising. There are multiple exchange platforms out there that do not allow US-based individuals to register and trade crypto on them.
The reason behind this is pretty simple - regulations.
Within the US, investors are protected by multiple institutions, such as the SEC - Securities and Exchange Commission. These institutions work to protect individuals from potential fraud, scamming attempts, Ponzi schemes, and so on.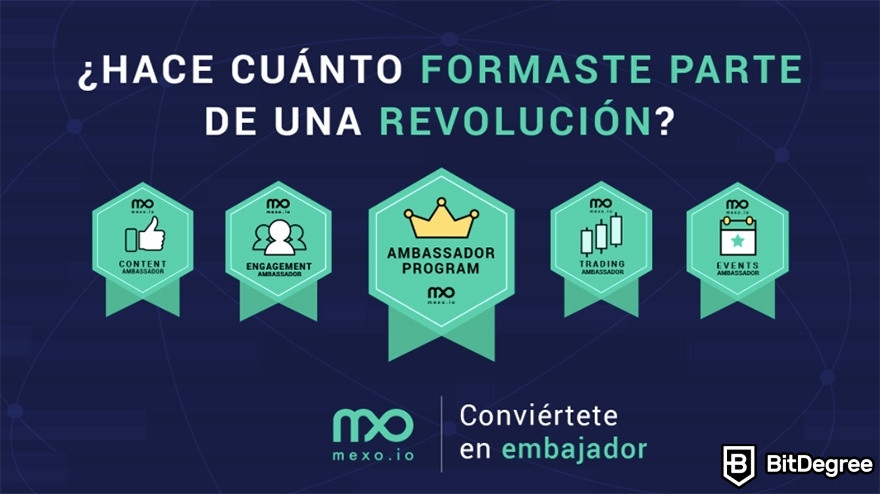 Well, the fact of the matter is that, when it comes to all-things crypto, the regulatory nature of this financial market is still very… Up in the air, so to speak. That being the case, the regulatory environment of the crypto market is still very strict within the country.
This, in turn, means that many foreign (offshore) exchanges simply aren't able to operate within the States. Mexo isn't an exception.
To put it short, if you're located in the United States, and are looking for a cryptocurrency exchange that you could use without facing any notable issues, Mexo isn't going to be the best option. Instead, you should take a look at some other high-ranking exchanges!

Did you know?
How to Use Mexo?
Now that we've covered all of the most-notable benefits and shortcomings of the Mexo exchange, there's but a single thing left to do before we round things up - check out how to actually use the platform.
Do note that this isn't going to be an in-depth guide - instead, we're going to focus on the very basics of the platform, with things such as registration, general usability, and account funding being at the center of attention.
How to Register on Mexo?
So, first things first - in order to actually start using the Mexo exchange, you'll need to register on it!
Step 1: Go to the Mexo official website. At the top-right corner of the screen, you'll see a big, green "Sign Up" button - press it.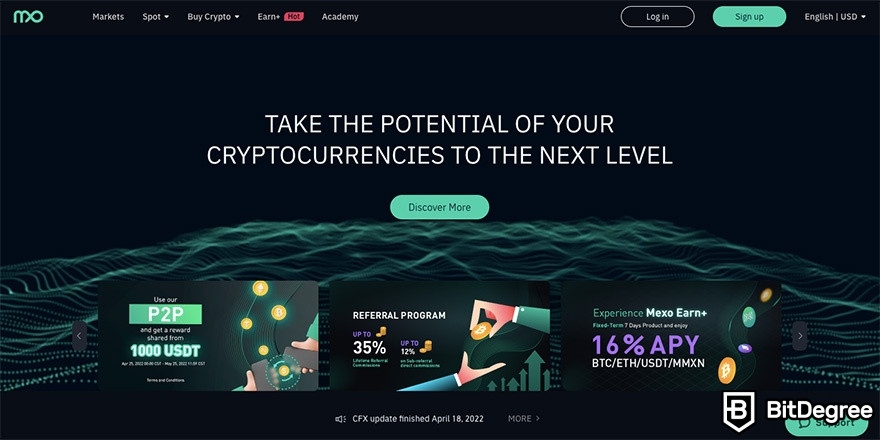 Step 2: Here, you will be prompted to enter your email address, as well as create a strong password. If you have been referred by a friend, you may choose to enter a referral code, too.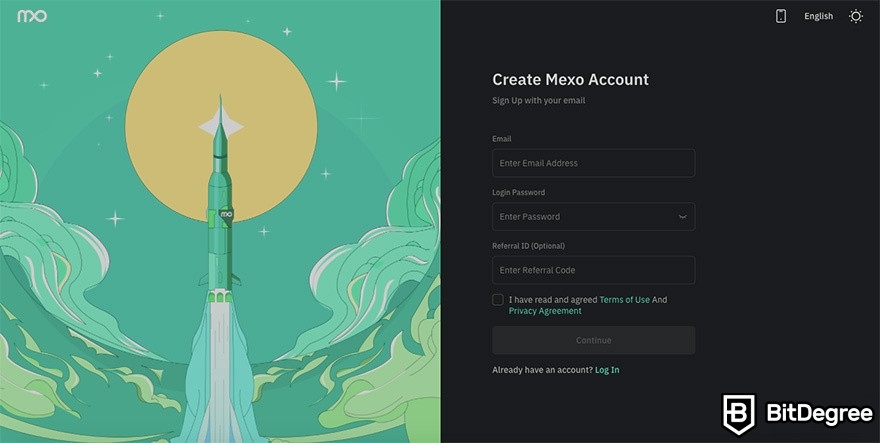 Step 3: After you enter your email address, the last thing to do here would be to confirm it - you'll receive an email from Mexo.io with your confirmation code. Enter it on the site, when prompted, and that's it - you're now a registered user on the exchange!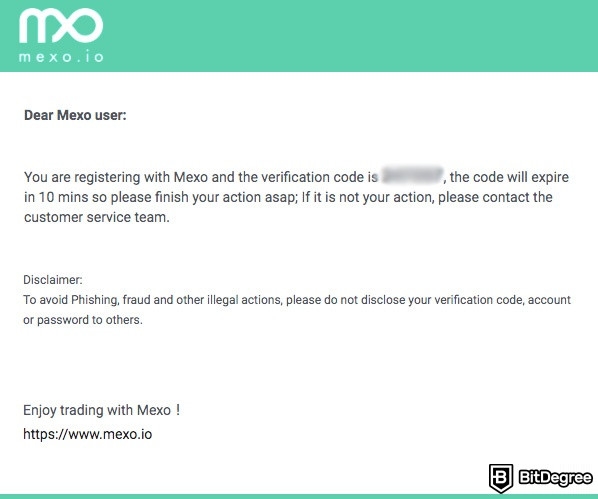 As it's probably pretty obvious, the registration process on the Mexo crypto exchange is super-straightforward. On top of that, it's very quick, too - if you know what you're doing, you can finish registering on the platform in a matter of minutes.
How to Purchase Crypto With Fiat Money on Mexo?
Now, there are two ways of how you can go about funding your Mexo account - transfering cryptocurrencies to your Mexo wallet from a separate, external wallet, or purchasing crypto with fiat money via a bank transfer. We'll focus on the latter.
Step 1: If you're on the homepage of Mexo, navigate to the top-left side of the screen, and click "Quick Trade", under the "Buy Crypto" menu section.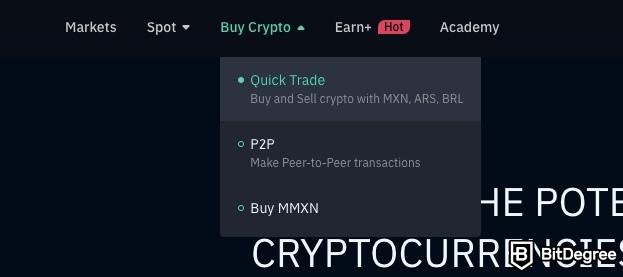 Step 2: Now, you'll need to enter your desired amount of crypto that you'd like to purchase, or fiat money that you'd like to spend. After doing so, click "Buy".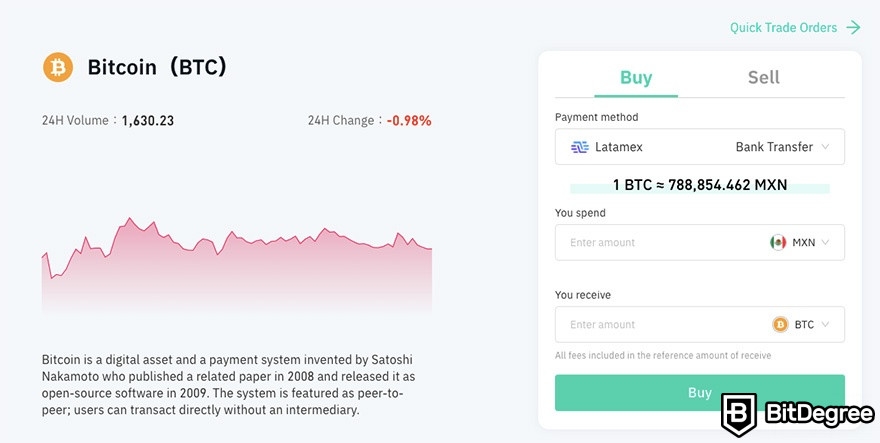 Step 3: This is where the KYC part of the process comes in. In order to execute the fiat-crypto purchase order via a bank transfer, you will need to complete at least the Level 1 KYC verification check - in other words, confirm your identity with an appropriate document, and a selfie.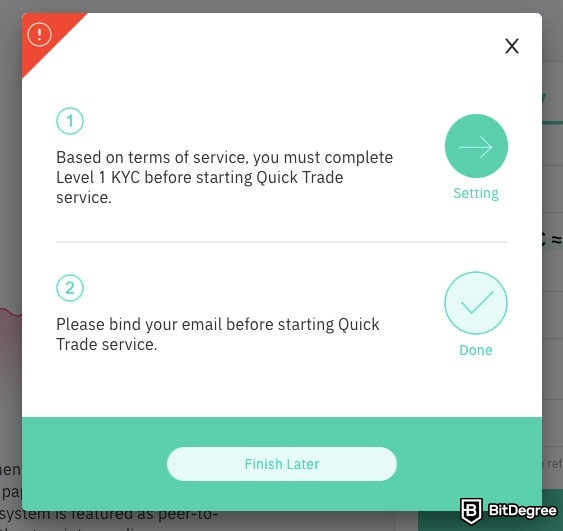 As far as this Mexo review is concerned, I can tell you - it won't take long.
After you confirm your identity, you will be able to continue with your purchase. All that's left to do is pass a few confirmations, and make the bank transfer - once you do that, you should notice your Mexo wallet funded shortly, with your acquired crypto assets. That's it!
While the KYC verification process can seem somewhat intimidating, if you're passing it for the first time, the entire procedure of getting yourself some cryptocurrencies on the Mexo app is actually very straightforward and optimized. That's great!
General usability-wise, Mexo is as simple as you make it out to be. If you want to simply trade a few of the mainstream cryptocurrencies, in the simplest way possible, you can do so, no-sweat. However, if you're an advanced trader, you will also have access to all of the high-end trading features, too!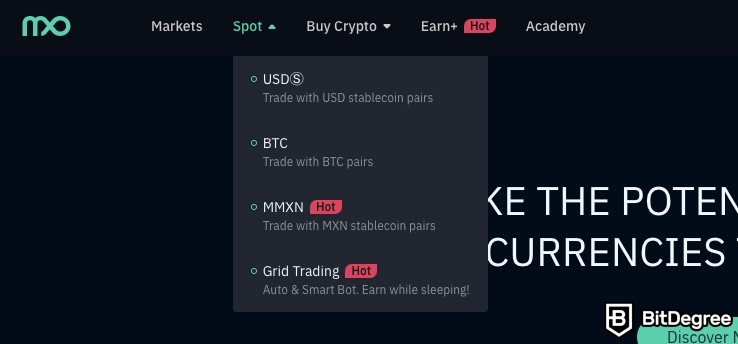 When it comes to the trading dashboard, Mexo offers simplicity and convenience, as well. Within Spot markets, you can easily choose from different trading pairs, perform Limit, Market, and Stop-Limit orders, view your order and trade history, and so on. It's all accessible from the same, single window!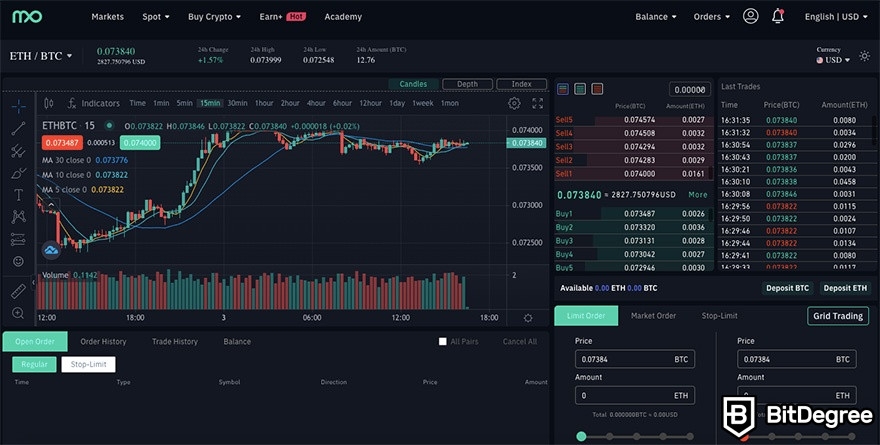 Don't forget, though, that you may also access leveraged and derivatives trading, as well! These tools can help you perform some advanced-level trades, and optimize your experience with Mexo even further.
All in all, using Mexo shouldn't prove to be a challenge, at all - no matter if you're just starting out, or are looking for some advanced functionality, you should be able to find everything you're looking for on the platform in question!

Pros
A very well-known crypto exchange platform
More than 500 different cryptos available
Two-factor authentication
Main Features
Over than 100 different cryptocurrencies available
Strong security
Small withdrawal fees

Pros
Secure and reliable
Low fees
A good amount of fiat currencies accepted
Main Features
Reputable exchange
Multiple fiat currencies are accepted
Relatively low trading fees

Pros
Anonymous trading
Secure
Supports a variety of cryptocurrencies
Main Features
Easy to use
Low fees
Good security
Conclusions
As I've mentioned a few times in this Mexo review already, one of the most-unique features of the exchange in question is the fact that it caters to the crowd of Latin American crypto enthusiasts. There aren't many exchanges that would do that!
This fact alone places Mexo in a certain position - it is able to be the main crypto acquisition gateway to a region that is adamantly trying to pursue crypto tech, and adopt it into the various sectors of everyday life.
The Mexo exchange, in general, is considered to be a reliable and convenient place to purchase and transact with crypto. The platform employs high-end security features, and allows its clients to both purchase actual crypto assets on the Spot market, as well as trade leveraged derivatives, too.
Furthermore, the selection of available cryptos on Mexo isn't anything to scoff at, either! Whether you're looking for mainstream assets, or some less-known coins & tokens, chances are that Mexo will support it.
The only notable gripes associated with Mexo.io is the fact that it's not available to be used within the US, and that there's but a single method of how you can fund your account with fiat money. If neither of these aspects are a major shortcoming for you, then Mexo can truly prove to be a viable crypto exchange platform!
All of that said, thanks for reading through my Mexo review - I hope that you're now better-informed in regards to the exchange, and wish you good luck with all of your trading and investing ventures to come!
The content published on this website is not aimed to give any kind of financial, investment, trading, or any other form of advice. BitDegree.org does not endorse or suggest you to buy, sell or hold any kind of cryptocurrency. Before making financial investment decisions, do consult your financial advisor.
About Article's Experts & Analysts