IOTA — the cryptocurrency that doesn't use a blockchain. That's right! Instead, IOTA uses its own form of Distributed Ledger Technology called The Tangle!
Anyway, let's get to it — I'm assuming you've bought yourself some IOTA coins and now you want to know the best place to store them? Either that or you're looking into it before purchasing IOTA. Well, whichever it is, you've definitely come to the right place!
In my IOTA wallet guide, I am going to start by talking about why it is important to store your coins in a private wallet, rather than leaving them in a third-party exchange.
After that, I am then going to discuss some of the different wallet types and how the one you choose will depend on certain factors like extra security or extra convenience.
Finally, I am going to tell you about some of the best IOTA wallets on the market, as well as some new and exciting ones that are soon going to be released!
So, what are you waiting for? Let me begin by explaining why you NEED an IOTA wallet!
IOTA Wallet – Why Do You Need One?
When you purchase cryptocurrencies from a centralized exchange (i.e. Binance, Bittrex, etc.), you are putting your trust in someone else — the centralized exchange.
This means that when you deposit funds, you are trusting that the exchange will protect them. The biggest risk of trusting a company that uses centralized servers is that if they get hacked, then the entire database is at risk.
Unfortunately, since Bitcoin was created in 2009, there have been lots and lots of hacks.
In 2016, the major cryptocurrency exchange Bitfinex had its servers hacked, which allowed the criminals to steal more than 120,000 BTC. Back then, that amounted to $72 million.

In the following year, an exchange called CoinDash had more than $7 million worth of Ethereum stolen. Again, the centralized servers were hacked, allowing hackers to steal other people's funds.
So, what happens if an exchange gets hacked and they steal your money? Unfortunately for you, there is no guarantee that the exchange will give it back to you. This is why it is really important to move your coins into your own IOTA wallet, away from any centralized exchange.
So now that you know why it is important to never leave coins in an exchange, the next part of my IOTA wallet guide is going to talk about the different types of wallets available.
Different Types of Wallets
Before I discuss the various types of wallets available, it is important to remember that IOTA is still a very new project. This means that at the moment, they don't actually have a wallet to suit every type. However, there are lots of new wallets in development, so there is a good chance that you won't have to wait too long before you get the wallet you want.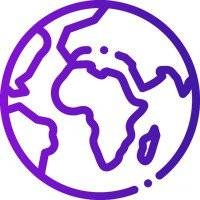 Web Wallet
Although web wallets are the most at risk, they are also the most convenient. This means that if you need to quickly send someone some funds, it is best to use a web wallet.
However, just remember that you should only ever keep small amounts of IOTA coins in a web wallet, just in case something bad happens.
By using a web wallet you also hand over control of your funds to someone else. This is like letting someone you don't know look after your savings and then asking them to let you access it when you need it — if you've got an amount of IOTA coins that you're not keen on losing, this definitely isn't the way to store them!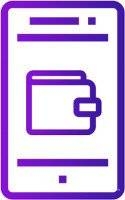 Mobile Wallet
Firstly, sending and receiving funds is very convenient. Not only do you have instant access to your coins, but you can also use the features of QR scanning. This is like a barcode that your phone scans, which can then automatically convert the barcode to a unique wallet address.
For example, in places like Japan, where there are now more than 200,000 real-world stores that accept cryptocurrency payments, you can simply scan your phone at the checkout and the funds are sent to the vendor automatically!
Never forget, if somebody is able to steal your phone, they might be able to access your coins before you get a chance to restore them on another device. Furthermore, mobile devices are not 100% secure from malware or viruses.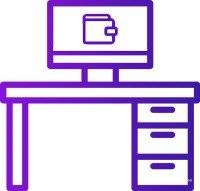 Desktop Wallet
When you use a reputable desktop wallet, your private keys are not held by any third party servers, meaning that only you have access to them. At the same time, this also means that if you misplace them, your coins will be gone forever!
In a similar way to a mobile wallet, your coins are at risk in a number of ways. For example, every time you connect to the internet, your wallet is vulnerable, especially if a hacker is able to infect your laptop with a virus or keylogger.
Also, if you forget to back up your wallet and your device breaks, you could lose your IOTA coins. Never let anyone use your laptop without you being present and don't leave it unattended with a repair shop!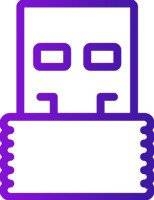 Hardware Wallet
To authenticate a transfer of funds, you would need to enter the pin code onto the hardware wallet. Even if you had your wallet stolen, the hackers wouldn't be able to access your coins. Instead, you could recover them by using your password recovery phrase!
Unlike the other wallet types I have mentioned, you will actually need to pay for a hardware wallet, but if you are looking to hold a large number of coins, it is well worth the investment.
So now that you know about the different types of cryptocurrency wallets I am now going to discuss which is the best IOTA wallet of the IOTA wallets currently available!
Latest Ledger Nano X Coupon Found:
SAVE 10%
Ledger Cyber Monday
Ledger Cyber Monday sale is bringing you the best deals - follow the coupon link & get 10% off Ledger Nano X when buying the Family Pack X!
Expiration date : 08/12/2023
7,469 People Used
Only 21 Left
IOTA Wallet —Which is the Best?
Although the IOTA team first started working on their project back in 2015, there are still only a few wallets to choose from. Here are three that you can access right away.
GUI IOTA Light Wallet
The GUI IOTA light wallet is perfect for beginners as it is really simple to install.
Are you looking for an IOTA wallet MAC? You're in luck! It is available to download on MAC, Windows, and Linux. However, this particular IOTA wallet is not compatible with mobile devices.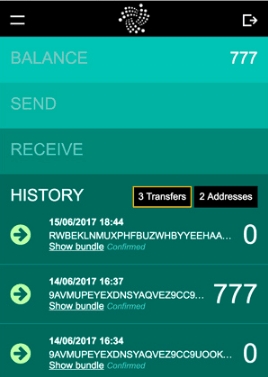 In terms of security, you are the only person that ever has access to your private keys, meaning that they are not stored by a third party.
When you first set it up, you will be asked if you want to install the full or light node. If you are a beginner and only looking to keep things simple and secure, then it is best to choose a light node.
If you like the sound of this IOTA wallet, you can download it from this website.
Nostalgia IOTA Light Wallet
Again, if you're after an IOTA wallet Mac, Windows or Linux, you're in luck! The Nostalgia IOTA Light Wallet is available to download on Windows, Mac, and Linux devices, making it a desktop IOTA light wallet.
It is known to have really good security features, however, it is quite complex to use. So, unless you have a good understanding of basic coding, this might not be the best IOTA wallet for you.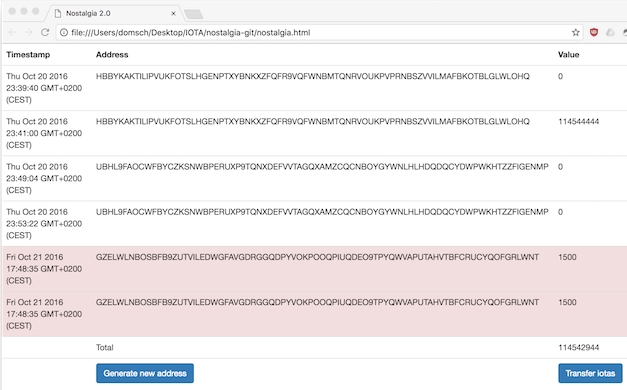 If you are able to use Nostalgia, using it will give you the fastest access to the IOTA network, making it really convenient if you need to make quick payments.
By clicking this link, you can find instructions on how to set it up, as well as finding a link to download the IOTA wallet straight to your device.
IOTA Wallet for Android
The final wallet on my list is the official IOTA wallet for Android. This is, of course, a mobile wallet, which gives you lots of convenience on the go.
All you need to do is download the official app and you can send, hold or receive IOTA coins wallet to wallet. Other features include a QR scanner, an IOTA-to-Fiat currency exchange rate, and extra password tools.
The wallet was only recently released, meaning that it is still in beta. Unfortunately, as the wallet is still in its early days, there have been quite a lot of complaints regarding bugs.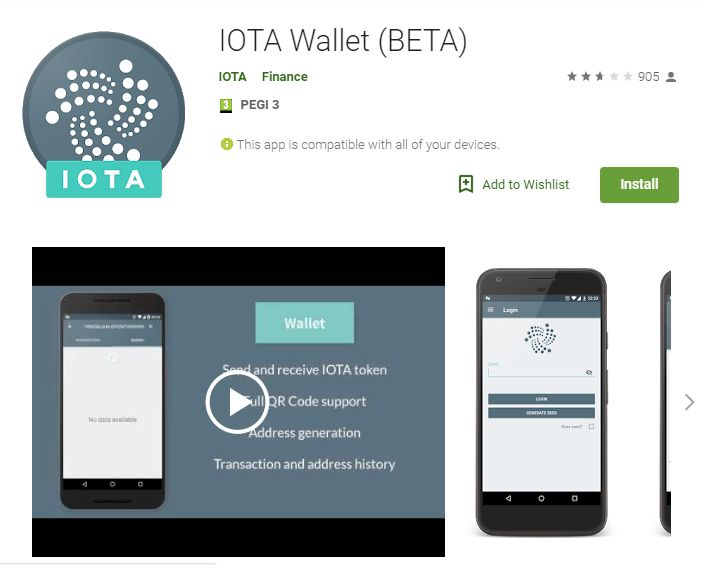 If you are fortunate enough to have an Android phone, you can down the official IOTA wallet for Android by visiting the Google Play store.
I know what you are probably thinking. Is that it? Well at this stage, I am afraid so. The IOTA platform is not yet a finished product, so it will be a while yet before everything is up and running.
Don't worry, though, there is plenty to come. Next, we'll take a look at some of the IOTA wallets due to be released in the future.
(By the way, if you would like to read my complete guide on "What is IOTA?" then you can access it by clicking here!)
IOTA Wallet – Up and Coming?
Although the amount of IOTA wallets available at the moment is very limited, there are a few new ones that are currently in development. If you are looking for an IOTA wallet Mac, then this includes you too! I have listed two below that I think you should keep an eye out for.
Trinity Wallet
The Trinity wallet is being developed by a student at the University College London (UCL) and it is expected to be released very soon. According to the most recent announcement in March 2018, the Trinity Wallet will be the first user-friendly IOTA wallet to enter the market.
There will be lots of features available, including multiple languages, basic or expert mode, and the ability to print an IOTA paper wallet.
Note: An IOTA paper wallet is a way to keep your private keys offline. In reality, it is just printing them on to a piece of paper! Just remember to keep your IOTA paper wallet safe, as it is vulnerable to fire damage etc. — consider laminating it!
The Trinity wallet is in its final stages of development and once launched it is expected to be released on all device types, including iOS!
Nelium Wallet
Nelium is another user-friendly wallet that is currently being developed. Once it is ready for release, this IOTA wallet will be compatible with both Android and iOS, making it a mobile-only wallet. The main benefit of using the Nelium wallet is that it will be absolutely perfect for beginners.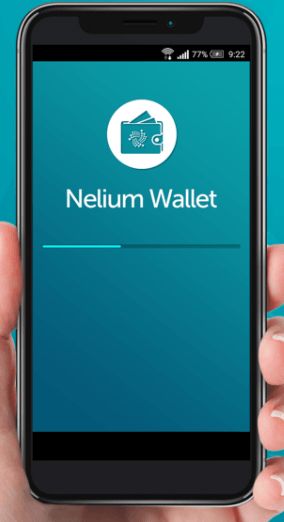 When it comes to security, your private seeds are only ever held on your mobile device, so they are never seen by the Nelium servers. There is a clean user interface and there is also an option to scan a QR code, making it really easy to transfer funds
If you want more information on this particular IOTA wallet or you want to know when it is due for release, click the link here!
Ledger Nano S IOTA
I have saved the best until last! In April 2018 the IOTA team announced that their cryptocurrency is soon to be compatible with the Ledger Nano S wallet!
The Ledger is a hardware wallet, which if you remember from earlier in my guide, is as close to a safe as you will get. This will be the most secure way to store your IOTA coins, as even if you have your hardware wallet stolen, you can still regain access to your funds.
It is important to remember that you should only ever purchase the Ledger Nano S from the official website, which can be accessed by clicking this link.
If this is the wallet that you are interested in, keep checking back for updates. Once it is made compatible, it will cost you around 90 Euros.
Update: The Nano S has been discontinued, and replaced by the Ledger Nano S Plus.

Did you know?
Conclusion
So, there you go! If you have read my IOTA wallet guide from start to finish, you should now have a good understanding of the different wallet types.
What wallets do you normally use? Do you like the sound of an IOTA paper?
You should also have a good idea of the three IOTA wallets that are currently available. Do any of them sound good to you? I know it's really limited at the moment, but the good thing is there are some cool wallets currently being developed.
LEDGER NANO X
TREZOR MODEL T

The main advantages of a certain cryptocurrency wallet.

Can be managed from mobile device
Very secure
Supports more than 5500 cryptocurrencies
Comfortable design

Top-notch security
Touchscreen user interface
Easy to set up
Supports around 1000 crypto assets

The main disadvantages of a certain cryptocurrency wallet.

Score that represents the ratio of the quality & advantages you get for a certain price.

Visit site
Read review
See TOP10 Brands
Read review
Table: The pros and cons of the Ledger Nano X and the Trezor Model T
I really like the sound of the Ledger Nano S IOTA wallet, as it is the safest place to store your coins!
Let me know your thoughts on the wallets I have reviewed, as well as any experiences that you have had with them!