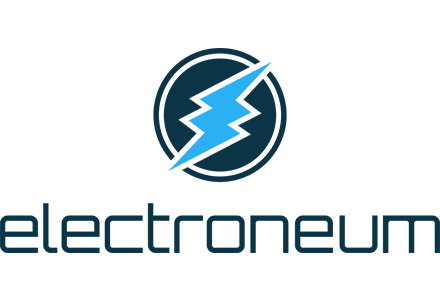 This guide is created with a purpose to help you understand all there is to know about the ETN cryptocurrency wallet. I'll introduce you to different types of wallets, their advantages and disadvantages, the app, security measures, and all the other aspects that are important when choosing the best cryptocurrency wallet for your needs.
After this Electroneum wallet review, you should have enough knowledge to decide if the wallet is suitable for you, or if you should move further and look for better and more secure alternatives.
Since we got a lot to cover, let's get into it.
Pros
App available on Android on iOS devices
Quick payments
Easy setup for small payments
Cons
App wallet lacks security
Not very functional
Required personal details
Different Types of Crypto Wallets
Before moving straight to Electroneum review, let's look at the different types of wallets available.

Paper Wallets
Paper wallets are the most secure type of cryptocurrency wallet. However, they are difficult to set up properly. For this reason, they are not recommended for beginners. They are nothing more than a key pair made on a completely offline computer and stored in the safest place possible.
There's a reasonably easy way to create a paper wallet using Electroneum. However, Electroneum paper wallets created without following complex security steps will not be as secure as they should be.
Latest Electroneum Wallet Coupon Found:
100% Free
Electroneum Wallet
Looking where to store your Electroneum? Follow this coupon link & download the Electroneum wallet app for free!
Expiration date : 06/12/2023
760 People Used
Only 40 Left
Hardware Wallets
Hardware wallets are great for people who want to store large amounts of cryptocurrency. Examples of hardware wallets include the Ledger Nano X and Trezor Model T devices. Although they give users a good balance between security and convenience, there isn't one that supports Electroneum yet.
Online Wallets
If you ever bought Bitcoin, Ether, Electroneum, or any other cryptocurrency at an exchange like Binance or Kraken, you've already used an online wallet.
COINBASE
ELECTRONEUM

Main score based on expert evaluations & real user reviews.

Whether the crypto wallet is hardware, software, desktop or paper type.

Software
Software

For which purpose or for what kind of people is the cryptocurrency wallet best for.

Best for Safely Storing Cryptos
Best for Making Quick Payments

Most popular hand-picked deals & coupons.

See All Coupons of Best Wallets
See All Coupons of Best Wallets

Final crypto wallet evaluation conclusion based on research, expert opinions & user feedback.

One of the leading cryptocurrency wallets in the current industry.
One of the safer cryptocurrency wallets.
Visit site
Read review
See TOP10 Brands
Read review
Table: General information on the Coinbase Wallet and Electroneum
Online wallets should never be thought of as storage for cryptocurrencies. They serve a purpose – you can deposit money into an online wallet and use a service that it's linked to it. This might be a casino, an online store, or an exchange but you should not deposit your money there.
There's no control when it comes to online wallets. If the exchange disappears, so does your money.
Software Wallets
Software wallets offer users a balance of security and convenience. They're not as secure as hardware wallet but they are more convenient to use. There are loads of examples of software wallets around. Some store just one type of cryptocurrency, others store many. The Electroneum wallet that we're mostly discussing today is a type of software wallet.
Software wallets are perfect for storing small amounts of cryptocurrency used for day to day spending. They're not so good for storing large amounts for a long time. If you're looking for the most recommended software wallets, you should check out Binance, Electrum and Exodus.
Software wallets can be used on either a computer or a mobile phone. They allow users to send and receive digital coins and tokens with a click of a button. However, they can be hacked using keyloggers and malware.
Latest Ledger Nano X Coupon Found:
SAVE 10%
Ledger Cyber Monday
Ledger Cyber Monday sale is bringing you the best deals - follow the coupon link & get 10% off Ledger Nano X when buying the Family Pack X!
Expiration date : 06/12/2023
7,469 People Used
Only 21 Left
What is Electroneum Wallet?
The Electroneum wallet is a digital currency wallet designed to store the Electroneum cryptocurrency. There are two types of ETN wallets: the Electroneum app wallet and the Electroneum paper wallet.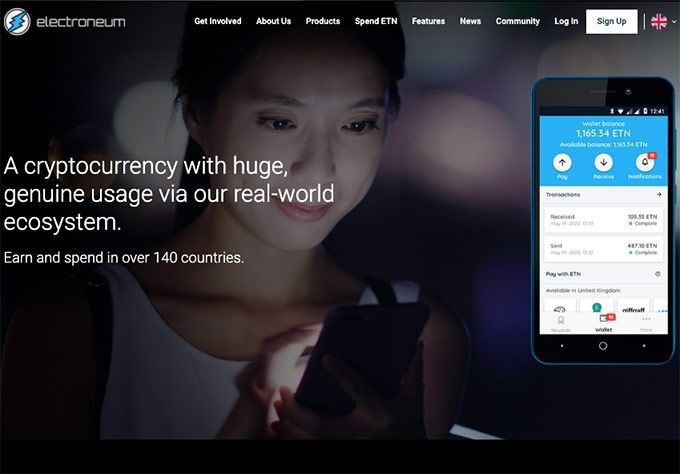 Electroneum App Wallet
The mobile phone wallet has been designed to be incredibly user-friendly. Of course, when something is designed to be convenient, it is rarely secure. This is the case with the application. Malware can easily infect devices running the Electroneum app wallet.
One of the best aspects of the Electroneum app wallet is that, eventually, you will be able to use your phone's processing power to mine Electroneum. This might slow down your device and reduce its battery life, but the team behind Electroneum wanted to make the platform attractive to the millions of people who live in developing nations and have access to smartphones.
The small amount of currency that the Electroneum app wallet will be able to mine could offset the price of a phone bill every month.
Paper Wallet
Paper wallets can be difficult to set up, however, if you know what you're doing, you can have the most secure wallet to store your coins.
However, it's crucial to mention that if you accidentally set up one using a machine that's infected with malware, your wallet will not be secure at all. How far you want to take the security precautions will depend on just how much Electroneum you are storing on the paper wallet.

Did you know?
How Good Is the Electroneum Wallet?
Each ETN wallet comes with different quirks and perks. I've included all the information below.
Electroneum App Wallet
PROS
CONS

Easy to use.
Mine a small amount of Electroneum with a very little setup.
Very convenient. Payments can be made from the palm of your hand.
Available on Android and iOS devices.

Not suitable for large amounts of Electroneum.
Being a mobile phone wallet, the Electroneum app wallet is vulnerable to malware and other similar threats.
Not very functional.
When using the mining function your phone will slow down noticeably.
When setting up the Electroneum wallet, it is required to provide personal details such as your mobile phone number and email address.
Electroneum Paper Wallet
PROS
CONS

It can be incredibly secure when set up correctly.
Great for storing large amounts of Electroneum.
You don't need to provide any details to set up a paper wallet.

Difficult to set up correctly.
Cannot mine Electroneum using the Electroneum paper wallet.
While there are some good aspects when it comes to Electroneum wallets, they're definitely not the best options in the market. If you want to find the most secure wallets, you should check out Ledger and Trezor, you won't be disappointed.
Electroneum Wallet: Security Overview
Electroneum wallets offer different levels of security. In general, the Electroneum paper wallet will offer the highest level of security, however, the Electroneum app wallet offers a more convenient way of using Electroneum but this convenience comes at a cost. That cost is its security.
Let's first look at how to increase the security of the Electroneum wallet app:
Use up-to-date malware and anti-virus software on your phone.
Never download anything from unknown software providers. Better still, never download anything.
Don't browse potentially dangerous websites – streaming websites, or adult material is often infected with malware.
Guard all backup phrases and copies of private keys like you would a paper wallet (with your life!).
Increasing the Electroneum Paper Wallet's Security
Use a completely air-gapped (never been connected to the internet) computer to set up the paper wallet.
When adding the files needed to generate the pair of cryptographic keys to the air-gapped computer, use a computer that has recently been completely wiped of everything but an up-to-date anti-virus software.
Use a one time the only form of data transfer. Burning the necessary files onto a CD is ideal.
The printer you use to make copies of your paper wallet should not have its own memory or its own wireless connection.
When storing your paper wallet remember that fire and water can damage it. Also, remember that anyone who can access the wallet can also access the funds stored there. For this reason, use at least one safe deposit box.
How to Set Up The Electroneum Wallet
Let me provide you with a thorough guide that will show how to set up the Electroneum wallet.
Setting up the Electroneum App
Click "Create Account"

Fill in your email and create a password. Repeat the password, read and check the "terms and conditions" box. Complete the Captcha. Click "create account".

Visit your email inbox and click the link in the email.
At the next Captcha check, complete it if required.
Add your country code and mobile number. This must be your real number as it will be used to set up two-factor authentication on your Electroneum account. Then click "Send SMS".

When you receive an SMS to your phone, enter the code in the box required. It will be a six-digit code. You may then be asked to complete another Captcha.
Next, you must set up a PIN and a recovery email. First, enter an email address that isn't the one you used for your main account. Again, an email with a link will be sent to this address. When you receive the email, click the link.

Now you will be asked to set up a five-digit PIN code. Make it memorable but not easy to guess. You'll need to enter it twice and complete a Captcha if necessary.

Congratulations, you just created an account with Electroneum. This can be used with either the web-based browser wallet or the mobile phone application. Just head over to the Google Play store and search for "Electroneum". After downloading and opening the file, you can sign in and start using the Electroneum wallet.
Easy, huh?
Setting Up The Electroneum Paper Wallet
Visit the "Download" section on the Electroneum website.
Click either "browser version" or "download ZIP". If you're using the browser version, you'll need to make sure you're using Google Chrome. For this guide, I'll be using the browser version. For added security, the rest of the guide should be performed offline or ideally on a computer that has never been online.

Read the disclaimer about private keys on the next page. When you understand the importance of keeping your keys secret, you can click "Let's Get Started".

Move your mouse around in whatever pattern you desire on the next screen. This is needed to create a truly random key set.
Next, read the warning about making sure you keep the printed wallet safe. After that, click "Save Wallet as PDF."
Open the PDF and print the key sets.
That's it! You can now send some Electroneum to your new paper wallet for long-term storage.
Remember: This is a brief and simple way of creating a paper wallet. Use the above-mentioned tips to improve security. When setting up properly, a paper wallet is the most secure way to store cryptocurrencies.
How to Use the Electroneum Wallet
In this part of Electroneum review, I'll explain how to send Electroneum from the app to any other wallet using both paper as well as exchange wallets. After that, we'll take a look at how to receive payments using the app.
Login to the Electroneum wallet app. Tap "send".

Enter the address of the wallet you want to send the Electroneum to. Alternatively, you can scan the QR code with your device's camera.
Next, you will see the "Payment ID" screen. If you're sending money to a paper wallet, ignore this. If you're sending Electroneum to an address that will receive many different deposits from different people (an exchange), enter the payment ID that they give you.

Next, enter the amount of ETN you wish to send.
Check the addresses and amount on the next screen. If the information is correct, click "send". You'll then need to enter the five-digit PIN you set up earlier.
That's it! You're all done. Your Electroneum should arrive shortly!
To receive Electroneum using the Electroneum wallet app, just click "receive" instead of "send", and you'll be presented with your public key. Different online wallets will have different instructions, but they will all be very simple.

Pros
Can be managed from mobile device
Very secure
Supports more than 5500 cryptocurrencies

Pros
Top-tier security
DeFi app support
Store over 5500 assets, install up to 100 apps simultaneously

Pros
Multiple cryptocurrency support
Very secure
SegWit and Bech32 address support
Conclusion
Therefore, Electroneum offers two different types of wallets: software and paper. Even though the company has a relatively good reputation, I wouldn't recommend any of them for you.
Electroneum software wallet can is easy to set up and allows you to make quick payments when it comes to small amounts of Electroneum, however, it also lacks functionality, security, and is simply not suitable for storing large amounts of Electroneum.
LEDGER NANO X
ELECTRONEUM

The main advantages of a certain cryptocurrency wallet.

Can be managed from mobile device
Very secure
Supports more than 5500 cryptocurrencies
Comfortable design

App available on Android on iOS devices
Quick payments
Easy setup for small payments

The main disadvantages of a certain cryptocurrency wallet.

App wallet lacks security
Not very functional
Required personal details

Score that represents the ratio of the quality & advantages you get for a certain price.

Visit site
Read review
See TOP10 Brands
Read review
Table: The pros and cons of the Ledger Nano X and Electroneum
Talking about Electroneum paper wallet, it's very secure and great for storing large amounts of coins, however, it can be super difficult to set up correctly.
If you value your security and want to find a reliable cryptocurrency wallet, you should check out Ledger, Binance and Trezor. Ledger and Trezor are hardware wallets, whereas Binance is a software wallet that has managed to maintain an amazing reputation throughout the years.
The content published on this website is not aimed to give any kind of financial, investment, trading, or any other form of advice. BitDegree.org does not endorse or suggest you to buy, sell or hold any kind of cryptocurrency. Before making financial investment decisions, do consult your financial advisor.
About Article's Experts & Analysts