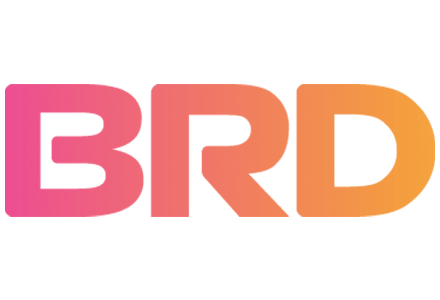 Have you ever heard about the "Bread cryptocurrency wallet"? Glancing online, you'll now see that users write BRD wallet reviews - while the name has changed, and the wallet has somewhat rebranded, the product, as a whole, remains the same.
That says little about the actual wallet, though - is it any good? Is it worth checking out? What sort of a crypto wallet is it, anyway?
Worry not, for all of these questions (and more!) will be answered in the article below! I can tell you right now, though - if you're looking for a reliable wallet product, you should take a look at some well-known hardware storage options, such as the Ledger Nano X and Trezor Model T.
TL;DR: The BRD cryptocurrency wallet is a mobile app-based wallet. It can hold multiple different cryptocurrencies (such as Bitcoin and Ethereum), and has a pretty good reputation within the crypto community, especially because the wallet is open-source.
Pros
Simple user interface
Mobile app-based wallet
Customer PIN codes available
Can hold Bitcoin, Ether, Bitcoin Cash, ERC-20 tokens
Cons
Customer support responses reported to sometimes be slow
Supports few coins
BRD Wallet Review: PROS
BRD was initially founded all the way back in 2015. Two years later, the company changed. That's when the wallet was still called "the Bread wallet" - catchy name, but apparently, it didn't quite fit the brand, and was thus changed two years later to just "BRD".
In general, the company has seen quite widespread success - the ICO for its token (same name - BRD) was successful, and the general reputation that the brand upholds does, in fact, appear to be rather positive.
As with any other cryptocurrency wallet out there, you can expect the BRD crypto wallet to have both positive and negative aspects - that's a given. Focusing on the positives first, let's cover the crypto coins that the wallet does support.
Supports Bitcoin and Etheruem
If you've heard anything about cryptocurrency, you probably know that the two most well-known cryptocurrencies out there are Bitcoin and Ethereum. These two cryptos are constantly at the center of attention - no matter where you look, you'll always find news about either one of them.
Naturally, as a result of that, a big portion of the people who are interested in investing in cryptocurrencies are looking at Bitcoin and Ethereum as the two main contenders. In turn, this makes ETH and BTC wallets quite sought-after.
User BRD wallet reviews will tell you that this particular wallet does, in fact, support both cryptocurrencies.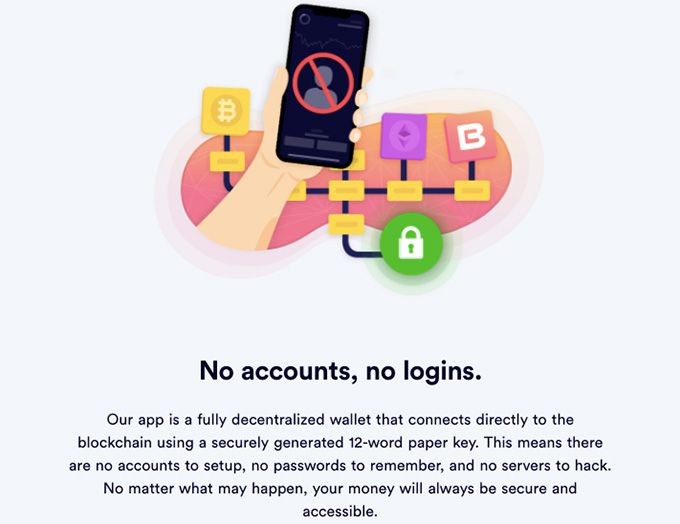 This is great news for anyone who's been looking into trying out BRD! On top of Bitcoin and Ethereum, though, BRD does also support Bitcoin Cash and all of the ERC-20 tokens. Neither of them are too surprising, to be honest - both Bitcoin Cash and ERC-20 tokens are heavily intertwined with the aforementioned cryptocurrencies.
The fact that the BRD crypto wallet allows you to store ERC-20 tokens should be highlighted even further, though - it's great news for anyone and everyone who's interested in dApps, smart contracts, and any & all investments in this technology.
Latest Coinbase Coupon Found:
CLAIM YOUR $200 BONUS
Coinbase Cyber Monday
Cyber Monday Madness at Coinbase! Get your first crypto and earn up to $200 in rewards. Hurry up before this Coinbase Cyber Monday deal ends.
Expiration date : 01/12/2023
3,784 People Used
Only 16 Left
An Open-Source Wallet
Reading through user BRD wallet reviews, you might eventually come across some that point out the open-source nature of the wallet. While some users appear to glance over this fact, that should not be the case - it's actually one of the main strengths of BRD.
By definition, a cryptocurrency wallet being open-source means that anyone can access its source code, and look for anything suspicious or even vulnerable - if they do find something that doesn't seem right, people can then make change proposals, and if they go through, the wallet will thus be improved.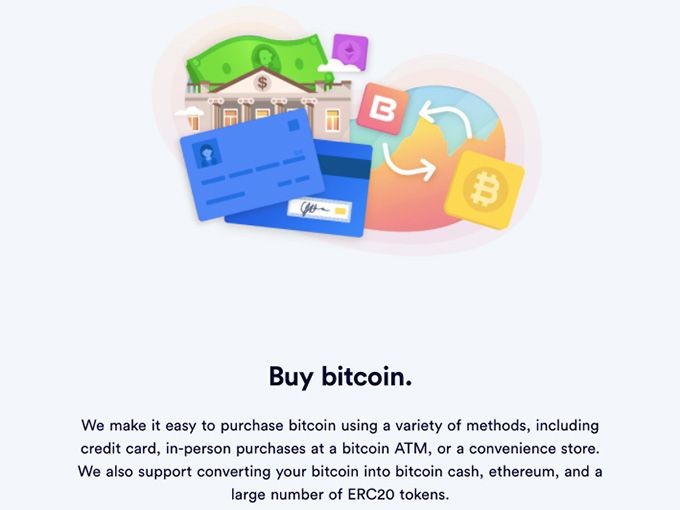 Now, admittedly, these processes are a tad bit more complicated than that, but the general idea remains the same, nonetheless. Also, you can probably see how all of this would be beneficial for any user of the BRD crypto wallet, right?
In addition to having some clear, objective benefits over some of the custodial wallets out there, the fact that BRD is open-source does also benefit the crypto wallet in question from a less-physical standpoint too. What I mean is simply that people are more willing to trust apps and platforms that are open-source.
In other words, it spells "transparency" and "reliability" for most users of the product - to be fair, that's actually how it should be, in the first place.
Decent Security Measures
The BRD wallet is a mobile app-based type of crypto storage. Most user BRD wallet reviews you'll come across appear to praise this fact - indeed, in the world where mobile devices have become small, pocket-fit computers that we use for everything imaginable, it would make sense!
Being mobile-based does have other benefits, too, though - it's actually a good choice for anyone who values security.
Mobile app wallets fall in the same category as software crypto wallets, security-wise. This makes them safer options when compared to, say, online wallets - the reasoning for this lies in that, with an online (exchange-based) wallet, your coins are always on the internet, while using a software, all you need to worry about is malware in your device.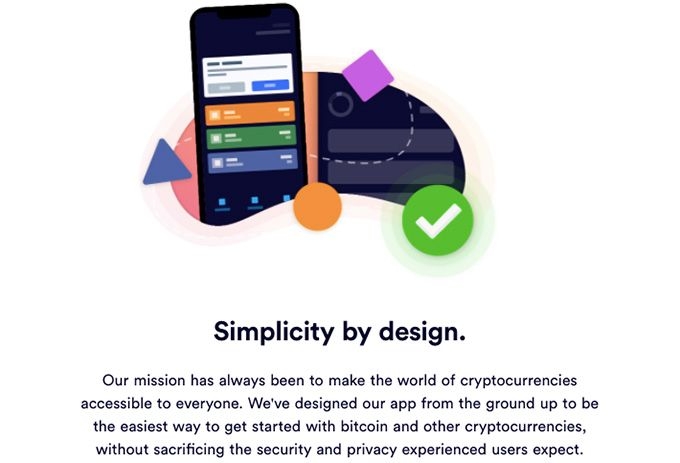 If your computer - or, in regards to this BRD wallet review, your phone - is clean of any viruses and keyloggers, you should be good!
The BRD crypto wallet has an additional layer of security, too - on top of providing you with a recovery phrase in case you forget your passwords, the wallet also allows you to create a custom PIN code that you'd enter upon logging into your wallet. While I couldn't find any option to enable 2FA, custom PINs are always much appreciated!
Allows Fiat Currency Payments (and In-Wallet Purchases)
Nowadays, many cryptocurrency wallets (especially online-based ones - software wallets are usually the same, too, though) allow you to purchase specific crypto coins from within their user interface - you don't need to leave the wallet and go to some third-party exchange platform.
Reading through user BRD wallet reviews, it would seem that BRD does also have this functionality. On top of that, though, it also allows you to make payments in fiat currencies - in other words, buy crypto coins with your credit card.
COINBASE
BRD

Whether or not the cryptocurrency wallet accepts payments via bank wire transfer.

Whether or not the cryptocurrency wallet accepts payments via debit or credit card.

Whether or not the cryptocurrency wallet accepts payments via PayPal.

Whether or not the cryptocurrency wallet accepts cryptocurrency payments.

Visit site
Read review
See TOP10 Brands
Read review
Table: The payments methods of the Coinbase Wallet and BRD
As of late, this has become somewhat normal, and even expected - still, there are plenty of wallets out there that do not have integrated crypto purchase functionality. Buying cryptos with fiat currencies is usually preferred, especially by intro-level investors - it's easier, hassle-free, and takes little time.
Smooth, Modern Interface Design
Usability is one of the more interesting features when it comes to software cryptocurrency wallets. It's not something that would come up all that often in user BRD wallet reviews, but good usability is still quite crucial for any and all wallets out there.
Thankfully, the BRD crypto wallet does, in fact, possess some decent usability features.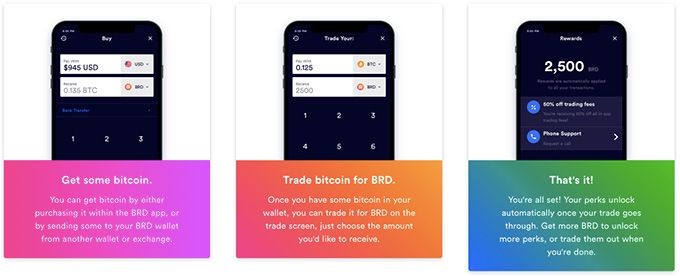 Everything from the process of downloading and installing the wallet up to buying coins is simple and straightforward. Even if you've never used a crypto wallet before, you shouldn't experience any difficulties.
While I'll elaborate on the actual "how" aspect of the usability later on, suffice to say that it's refreshing and always appreciated to come across a crypto wallet that doesn't overbear you with technical jargon and needless features.
Latest Ledger Nano X Coupon Found:
SAVE 10%
Ledger Cyber Monday
Ledger Cyber Monday sale is bringing you the best deals - follow the coupon link & get 10% off Ledger Nano X when buying the Family Pack X!
Expiration date : 03/12/2023
7,469 People Used
Only 21 Left
BRD Wallet Review: CONS
Judging solemnly by the more-vocal user BRD wallet reviews, it might appear that the wallet in question is almost flawless - the majority of users like it quite a bit, and proclaim all of its benefits proudly.
As with anything else in life, though, the Bread wallet isn't perfect - naturally, there are some shortcomings that may or may not be obvious when you first encounter the product in question.
Admittedly, combining my own experience with the platform together with other user BRD wallet reviews, none of the aforementioned "shortcomings" appear to be substantial, let alone "game-breaking". Still, they need to be covered before you go out and try the BRD crypto wallet for yourself.
Starting off with the biggest complaint, it would seem that a lot of people aren't satisfied with the lack of coin support.
Supports Few Coins
Earlier on in the BRD wallet review, I've pointed out that BRD supports the two main cryptocurrencies - Bitcoin and Ethereum -, and its related cryptos - Bitcoin Cash and ERC-20 tokens.
While it's great that the coins supported make up a plurality, it's actually quite sad that there are only so few of them to pick from (at least decentralized currency-wise).
Nowadays, dedicated wallets are becoming overshadowed by those that support multiple different cryptocurrencies - some of them even in the hundreds! Many of the more experienced traders and investors who have multiple different cryptocurrencies in their portfolio, and might want to store them in a single wallet - that's not possible with BRD.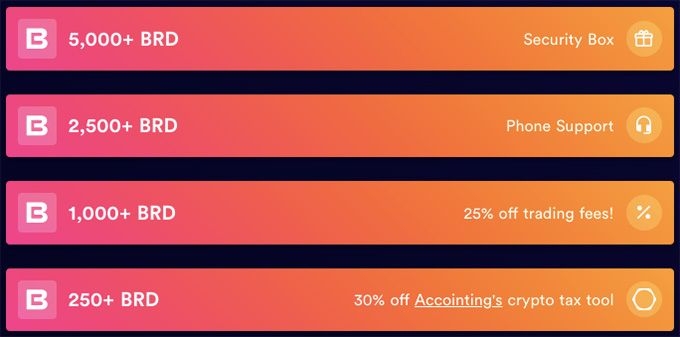 That being said, though, storing multiple different cryptos in a single place might actually not be that good of an idea, to be fair. It's a security hazard - if anyone was to hack into your wallet, they'd be able to steal all of your assets - if you kept them in different locations, though, this wouldn't be an issue.
Either way, it would be nice to see the Bread wallet supporting more coins in the future - if not some of the more niche ones, then at least Litecoin, NEO or Dash.
Customer Support Might be Slow
Reading through the various user BRD wallet reviews, it's obvious that the app has a pretty good reputation on both the iOS and the Android markets - it has great user scores in the Play Store, and the top reviews are very positive, too.
The one thing that's seen as a pretty contentious topic, however, is the customer support.
You see, if you were to encounter any issues with the wallet (be it technical, fee-related, or else), you could either check the knowledge base that's available on the brand's official website, or write them an email. One of the biggest gripes here is that there is no live customer support available.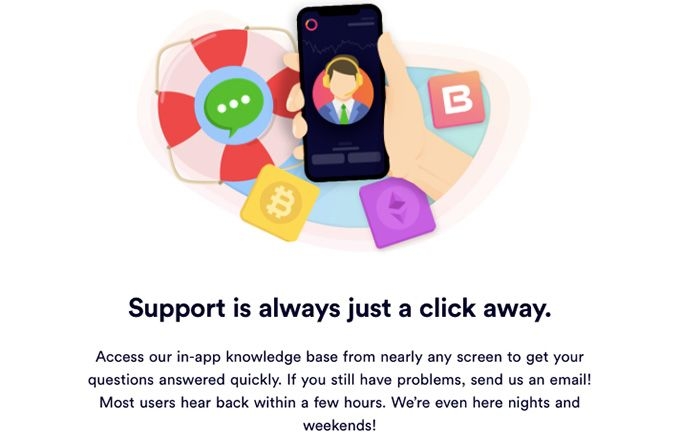 Well, to be fair, that's only partially true - you could phone them, but that's only available for those who have a certain number of BRD tokens in their possession.
On top of that, some users claim that, while the Bread wallet is great and all, support responses can be somewhat slow. Naturally, if you're dealing with a serious technical issue, you'd probably want it solves as soon as possible - especially when it involves your cryptocurrencies.

Did you know?
Price
The pricing aspect of the Bread wallet is quite interesting, too.
The BRD wallet is completely free to download, install and use. That's great - while it's become a standard when it comes to most online and app-based crypto storage options out there, it's still nice to know that you can actually use the wallet for free.
When it comes to applicable fees, though, things are a bit more complicated.

The team behind the wallet state that there are no fees charged when you make a transaction via BRD, at least on their part of the deal. However, they do also emphasize that the way how Bitcoin network works is that it will take a certain percentage cut from your transaction - this is otherwise known as a "transaction fee".
The fee varies depending on the number of Bitcoins that it is you're sending / receiving. Naturally, if you're dealing in big sums of money, you'll be charged more for the transaction - it makes sense.
How to Use the BRD Wallet?
Now that we've discussed both the positive and the less-positive sides of the Bread wallet, the final step of this BRD wallet review is to talk about the "hows" - specifically, how to use the wallet, how to set it up, how to make transactions, and so on.
How to Install the BRD Wallet?
We'll start from the very beginning, and talk about the setup process of BRD.
Step 1: Download the BRD app from the app store of your choice. I'm using an Android device, so my example will include the Play Store.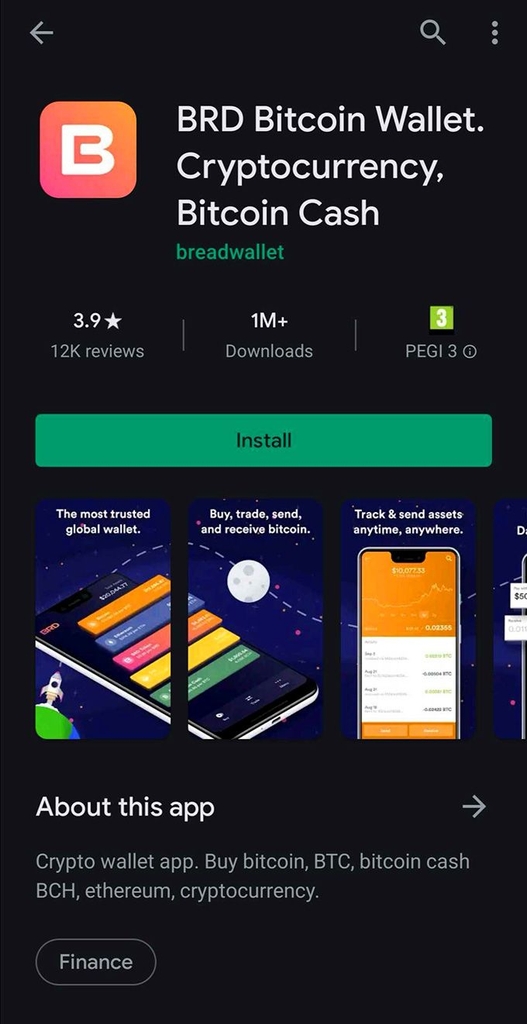 Step 2: Launch up the app, and press "Get Started".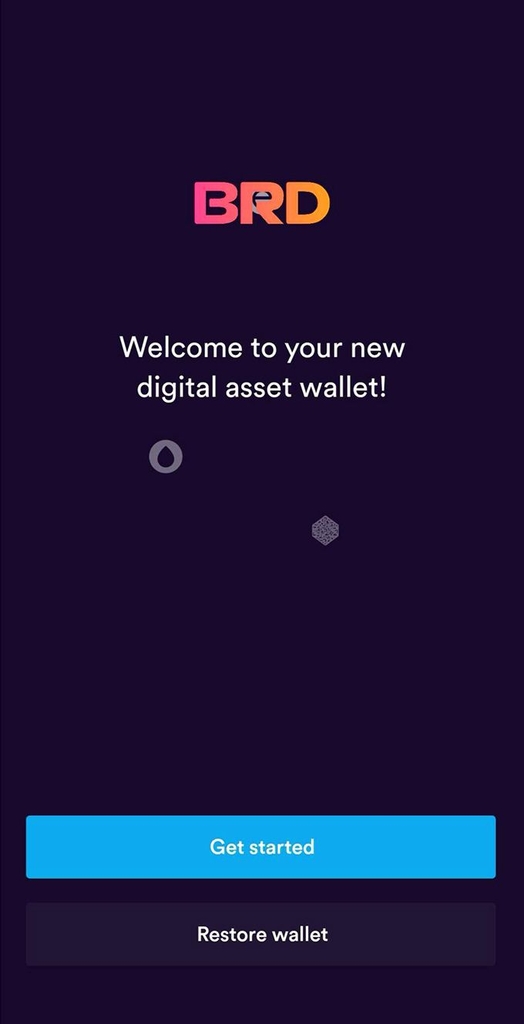 Step 3: After a brief intro, you'll be prompted to create a custom PIN code. Make sure to not forget it!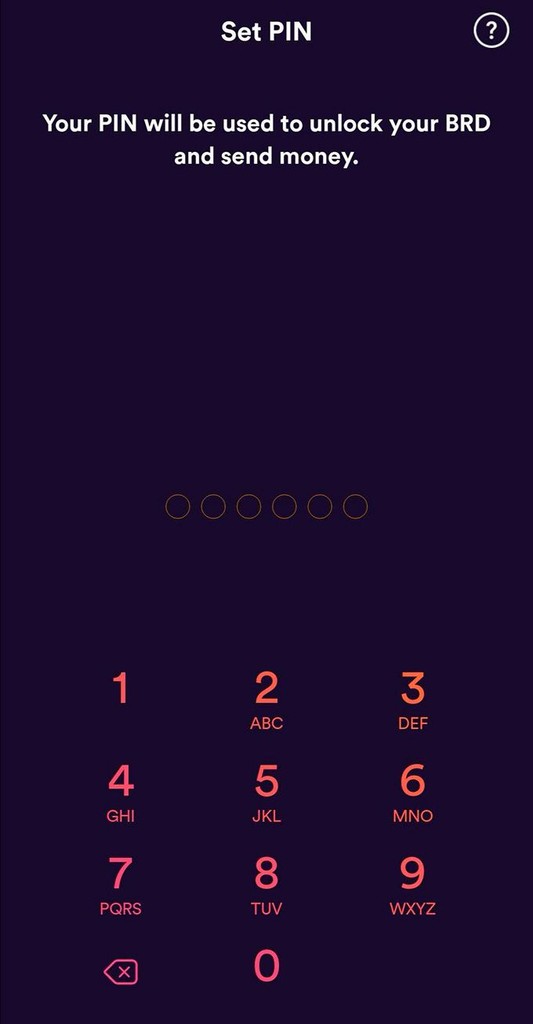 Step 4: You will then be given your "paper key" - in other words, your 12-word restore phrase. Write it down, and keep it somewhere safe - it's your only tool to get your wallet back, in case you forget your PIN codes.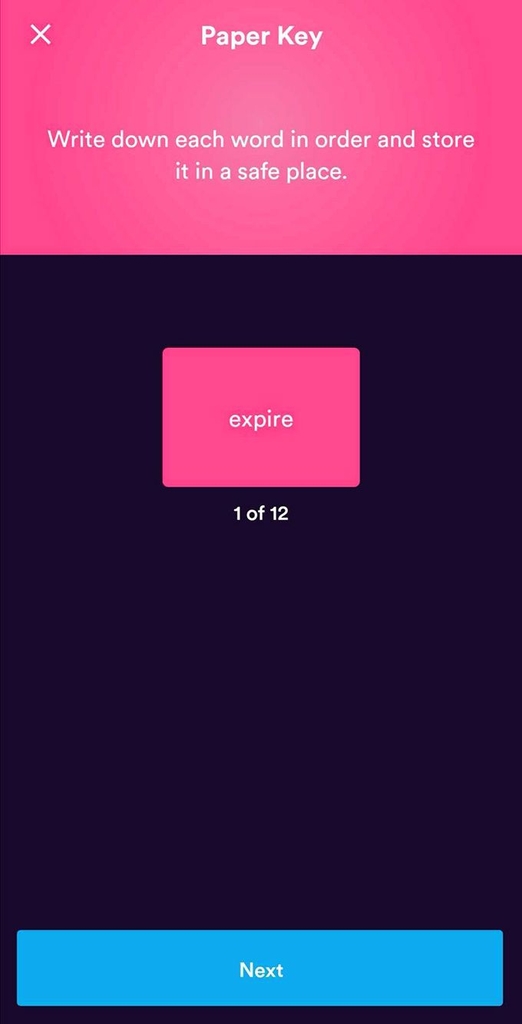 Step 5: Once settled, you'll be redirected to the homepage of the app. That's it!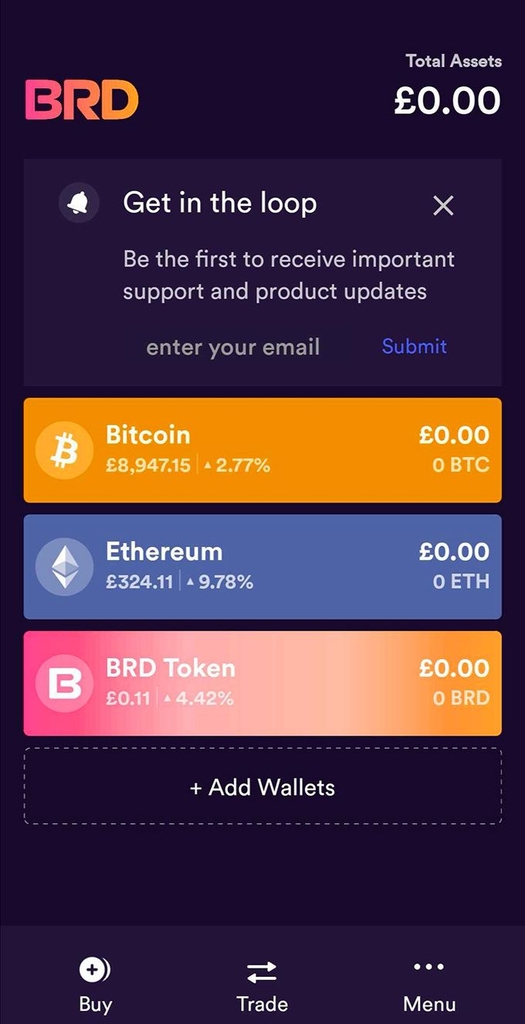 As you can see, installing and setting up your BRD wallet is super-simple and straightforward!
How to Buy Cryptocurrency on the BRD Wallet?
Next up, let's cover the actual process of buying Ethereum (or Bitcoin) on the mobile wallet in question.
Step 1: While on the home screen of the app, press "Buy".
Step 2: You'll be asked to pick your residential country - do so.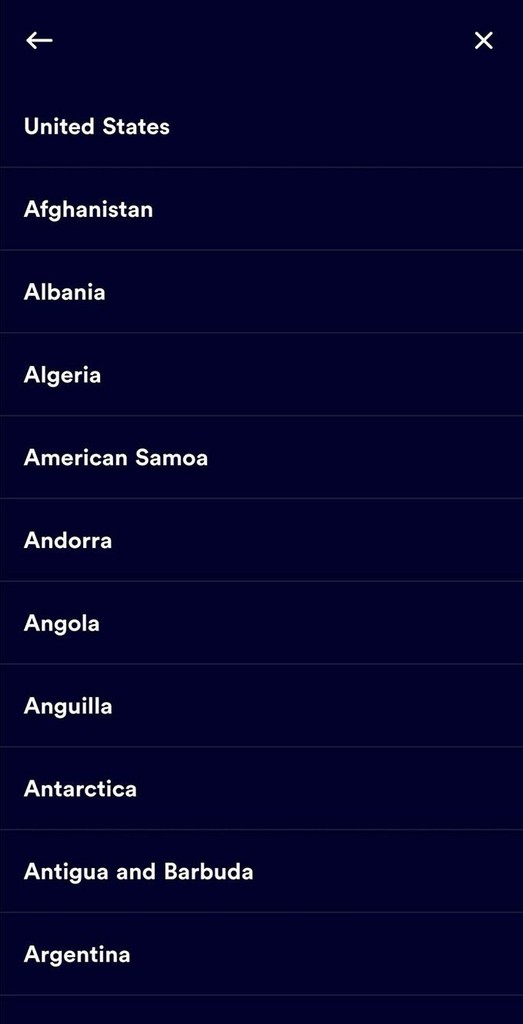 Step 3: Enter the currencies and amounts that you'd like to pay with / receive.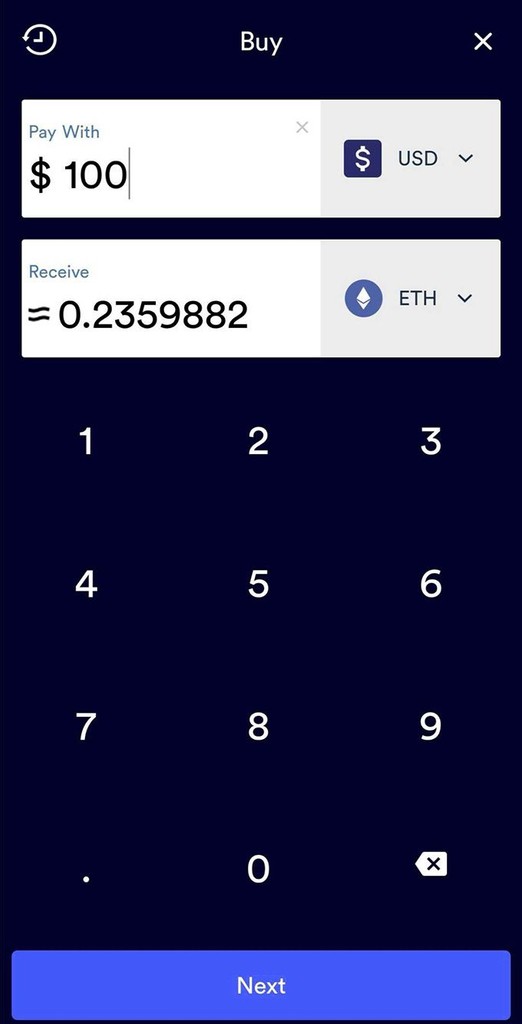 Step 4: Choose your payment method.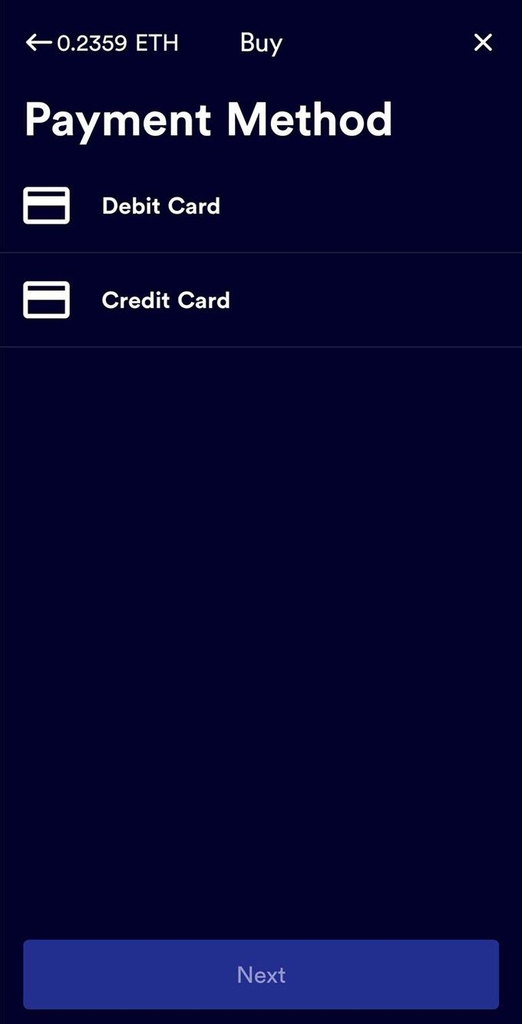 Step 5: BRD offers you to purchase cryptos using the services of Simplex - the delivery is fast, and the fees are quite reasonable, too.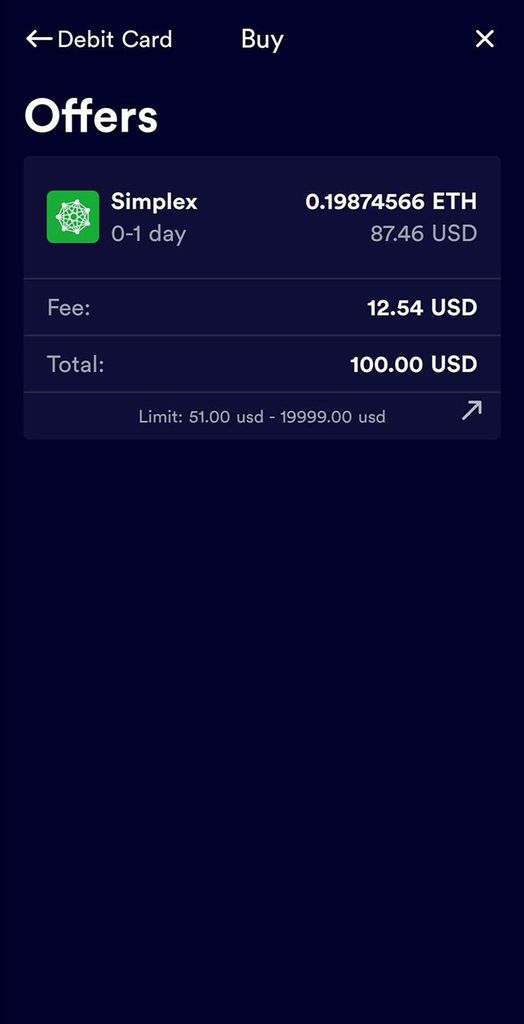 Step 6: Once you confirm your payment, all that's left to do is wait!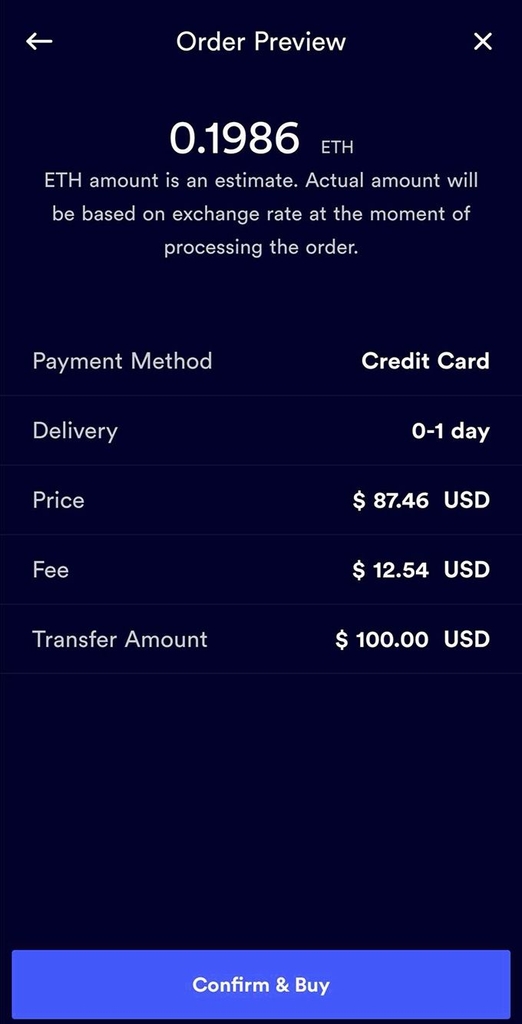 Simple!
How to Trade Cryptocurrencies on the BRD Wallet?
Finally, you also have the option to trade your cryptocurrencies on the BRD crypto wallet, too.
Step 1: Press "Trade" on the lower part of the home screen, at the center.
Step 2: Choose the currencies you'd like to pay with, and the currency that you'd like to receive.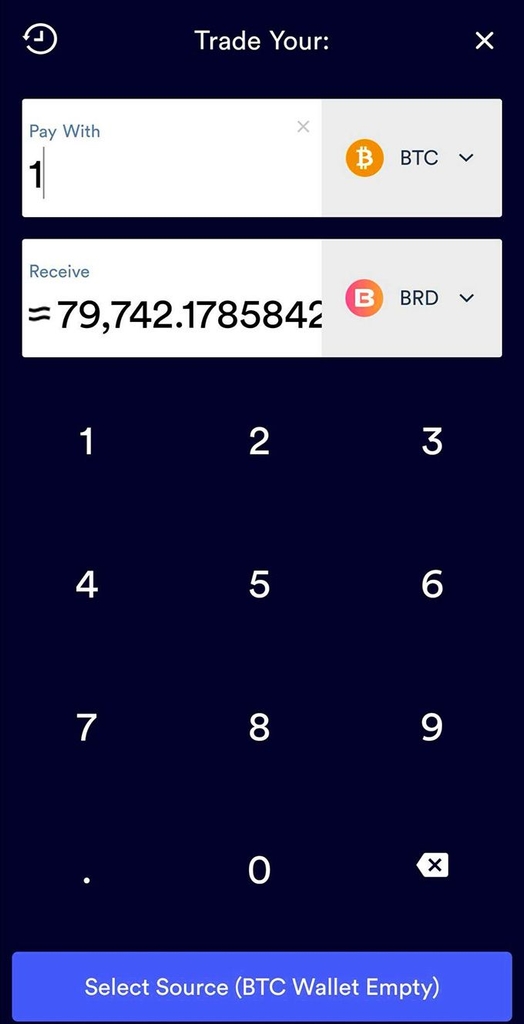 Step 3: If the funds in your wallet are sufficient, you can make the transaction upon choosing the correct wallet - that's it!
Definitely a no-hassle way of trading cryptos within the wallet itself!

Pros
Can be managed from mobile device
Very secure
Supports more than 5500 cryptocurrencies

Pros
Top-tier security
DeFi app support
Store over 5500 assets, install up to 100 apps simultaneously

Pros
Multiple cryptocurrency support
Very secure
SegWit and Bech32 address support
Conclusions
So - that's the BRD wallet! Now, is it worth checking out?
I would have to agree with the majority of user BRD wallet reviews - the wallet in question likely is worth giving a shot.
Table: The company information of the Ledger Nano X and BRD
While it does not house many coins, and you might sometimes struggle with the speed of the responses of the customer support, the BRD wallet is a safe and secure alternative for all of your Bitcoin and Ethereum (and a couple of other crypto) needs.
It's fun and easy to use, allows you to create custom PIN codes, supports in-wallet trading and crypto purchases - definitely a great alternative! If, however, you're looking for fantastic usability and top-tier security, as mentioned earlier in the review, hardware wallets will be the way to go - here, Ledger and Trezor are the two names to keep an eye on.
The content published on this website is not aimed to give any kind of financial, investment, trading, or any other form of advice. BitDegree.org does not endorse or suggest you to buy, sell or hold any kind of cryptocurrency. Before making financial investment decisions, do consult your financial advisor.
About Article's Experts & Analysts