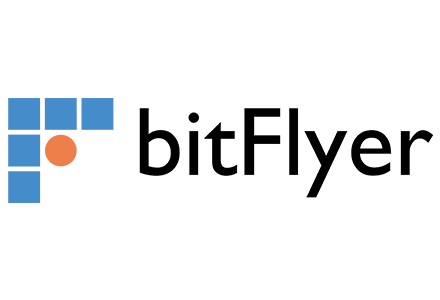 If this is your first time hearing about bitFlyer, that's not surprising - it's actually one of the less-known cryptocurrency exchanges, especially when compared to the industry leaders. That said, I'm here to tell you - if you're looking for the best exchange for yourself, you should take the time and read up on some user bitFlyer reviews - the platform might just have something great for you.
bitFlyer started in 2014, around the same time as many of its overseas competitors. The particular exchange in question, however, was (and kind of still is) primarily oriented at the Japanese market - after all, it is a Japanese exchange site, in the first place. If you'd like to use an exchange that's much better-suited for the rest of the world, you'd need to check out Coinbase or Binance.
That being the case, however, many cryptocurrency holders that are not from Japan still find a lot of value in this crypto exchange platform. Let's move on to the specifics, shall we?
Pros
Easy to use
Very low fees
Great security features
Decently-extensive functionality without full verification
Cons
Very few crypto assets
Follows the KYC rules (regulated)
bitFlyer Review: PROS
We'll start off our bitFlyer review by discussing the best parts of the exchange in question, and taking a look at why you should be interested in using it, in the first place. Naturally, what better place to start than with the security features of the site?
A Very Secure Cryptocurrency Exchange
Security is likely going to be the first thing that you'd want to pay attention to when trying to find the best exchange for yourself. Naturally, each and every single person is going to have their own preferences regarding the matter, but at least when it comes to security, it should be universal - it's not exactly a preferential thing, now, is it?
Admittedly, there are many different ways of how an exchange can guarantee the security of its users' information and crypto assets. The major factor, in most cases, would be the regulatory nature of the exchange.
A "regulated" exchange is one that follows all of the necessary rules and laws of the location where it's based in, and also complies with the KYC norms, too. While some cryptocurrency enthusiasts consider this to be an invasion of privacy (by extension of that - a direct confrontation with the philosophy of crypto, in general), it's actually become the norm.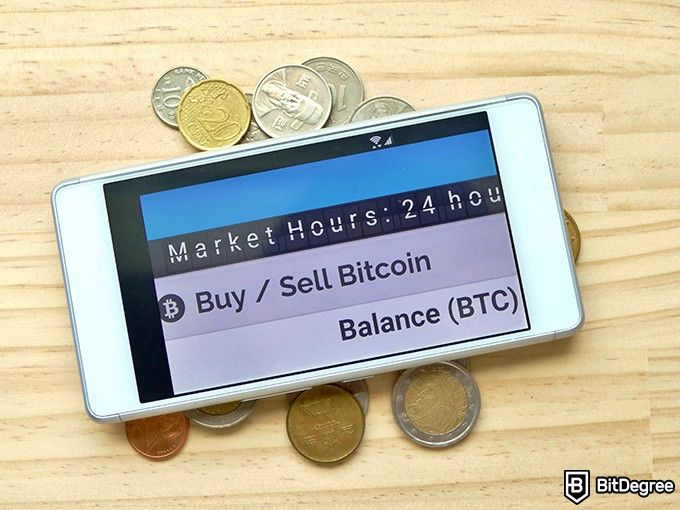 User bitFlyer reviews will tell you that this particular exchange in question does, in fact, comply with all of the above-mentioned rules and regulations. It's considered to be a very secure exchange in this regard!
Following that train of thought, it's also worth noting that bitFlyer has never been hacked, and never experienced any other form of a security breach, either. That said, yet another amazing feature for anyone wondering is bitFlyer safe is the fact that the platform keeps around 80% of all of its users crypto assets in cold storage devices.
Cold storage refers to hardware crypto wallets. They're called "cold" simply because they are always offline - meaning, no hacker can reach them, nor the assets that they contain. That's superb!
All in all, again - anyone wondering is bitFLyer safe can rest assured that the exchange is top-tier, in that regard.
Latest Deal Active Right Now:
$300 + 40 DOGE BONUS
Huobi Black Friday Limited-Time Period
Huobi Black Friday & Cyber Monday 2023 period offers great bonus for new users - sign up & earn up to $300 + 40 DOGE bonus!
Expiration date : 12/12/2023
3,817 People Used
Only 31 Left
Comparatively Easy to Use
Ease of use is often an overlooked factor when discussing the important features of crypto exchanges. That should not be the case!
Admittedly, nowadays, there's a pretty significant number of newcomers coming into the crypto trading world. Cryptocurrencies have become a very popular topic, which, naturally, sparks the interest in trading, just as much as holding on to them.
However, if you're a newcomer in the field, and come across a platform such as, say, Bitfinex, chances are that you're going to be quite overwhelmed. The difficult and confusing interfaces can sway away even some of the more-advanced traders, not to mention crypto newbies!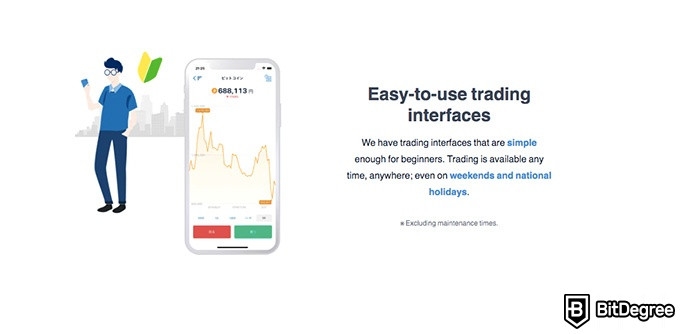 That being said, though, many user bitFlyer reviews will tell you that this is not an issue with the exchange in question.
While the interface of the bitFlyer exchange may feel a bit old-school for some, the one thing that it is not is complex - even if you're a complete newcomer, and have never traded cryptocurrencies (or any other assets, for that matter) before, you shouldn't face any issues, whatsoever.
Supports Most of the Main Cryptocurrencies
The bitFlyer exchange supports the majority of the "main" cryptocurrencies on the market. First, we should figure out what the term "main" refers to here.
As you probably know, Bitcoin is considered to be the "main" crypto coins in the world. However, there are many different altcoins out there, too - namely, as of writing this article, there are over 7000 different coins and tokens in existence!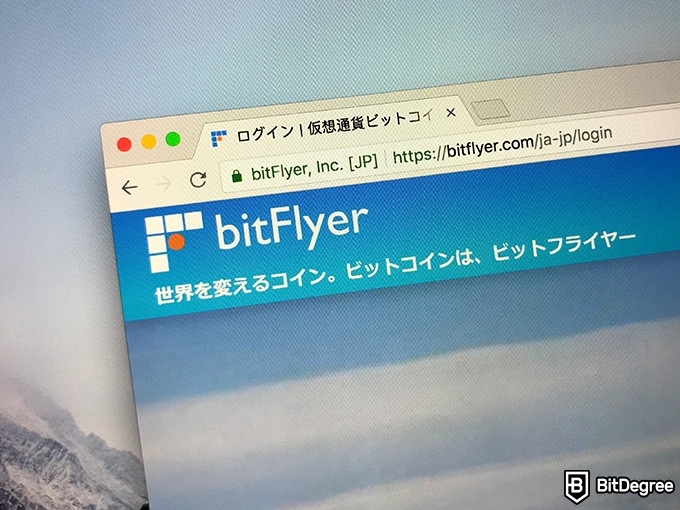 Some of those crypto assets are bigger than others - that's obvious from reading through user bitFlyer reviews, too. So, the platform in question does support the majority of the "big" cryptocurrencies. Namely, these would be:
Bitcoin
Monacoin
Lisk
NEM
Admittedly, in the above-given list, you could also see some less-known names, too (such as BAT or Monacoin). That's cool! However, not all of the 11 coins and tokens are available to be traded in all of the different countries and regions around the world. Multiple user bitFlyer reviews note that:
If you reside in Japan, you'll be able to trade all of the assets.
European traders won't be able to trade Ripple and BAT.
US-based traders won't be able to exchange and trade Monacoin, Lisk, Ripple, and BAT.
The restrictions are frustrating, sure, but no matter where it is that you reside, you can be sure that you'll be able to trade and exchange Bitcoin, Ethereum, and some other more well-known crypto coins.
Very Low Fees
Fees are surely one of those topics that you'll want to pay close attention to, no matter if it's this bitFlyer review, or any other high-end exchange!
Different exchanges are going to offer some very different fees. They are going to depend on your jurisdiction, traded amounts of crypto, verification, and so on. It's a complex matter!
Having said that, though, rest assured - the fees over at bitFlyer are some of the best ones that you might come across!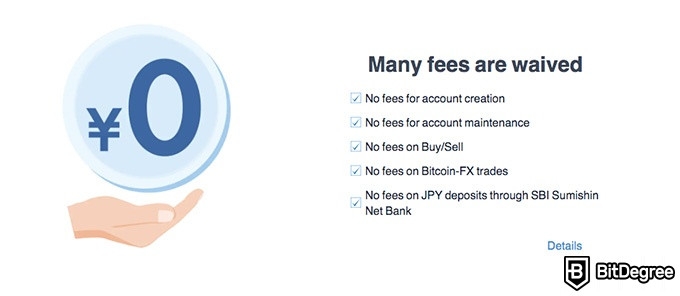 Same as with the traded coins, though, you'll have different fees depending on your region of residence. For starters, Japanese traders can expect their fees to rise up to 0,15%, with futures trading being completely free of charge.
European traders might see fees up to 0,2%, while US clients will have the best possible fees - up to 0,12%.
No matter where it is that you reside, bitFlyer still remains one of the lowest fee-providing cryptocurrency exchanges on the market. Definitely something worth keeping in mind!
Decent Account Verification Limit
This is one of the more-interesting features of the bitFlyer exchange.
As mentioned earlier on in the bitFlyer review, the trading platform is regulated - this means that it follows the Know Your Customer rules, and requires all of its users to verify their identities with an ID card and some residential proof. Again - that's standard practice nowadays.
However, if you do not want to provide the aforementioned information to the exchange, you can actually still perform some actions on your account without doing so!
Without ID and residential verification, you'll be able to deposit and withdraw up to €249,99 worth of currency per transaction, and up to €2499,99 per cumulative year. The same limits apply with fiat currency deposits and withdrawals, too.
You will actually also be able to buy and sell Bitcoin, too. That's rare! Most exchanges nowadays require you to verify your account in full before you do any trading. Keep this in mind!
Latest Binance Coupon Found:
SECURE $600 BONUS
Binance Christmas Sale
Sign up on Binance and claim up to $600 worth of rewards for completing simple tasks during this Binance Christmas sale. Use our Binance referral code (49316610) to activate the offer while it's still valid!
Expiration date : 12/12/2023
2,935 People Used
Only 67 Left
bitFlyer review: CONS
So, we've discussed all of the main pros of the bitFlyer exchange. Obviously, it's one of the less-known high-end exchanges in the world of cryptocurrency trading! Having said that, though, this does not mean that everything's perfect on the platform - it never is!
Let's take a look at some of the not-as-positive user bitFlyer reviews.
Very Limited Number of Cryptocurrencies
Probably the most glaring issue with the exchange in question is the fact that it has a very limited number of coins available for you to trade and exchange - only 11.
This might not necessarily be an issue for beginner crypto traders - when you're just starting out, you'll probably want to stick to the main coins, so as to avoid further confusion. However, with time, even complete newcomers in the field have growing interests in the more-niche coins, too.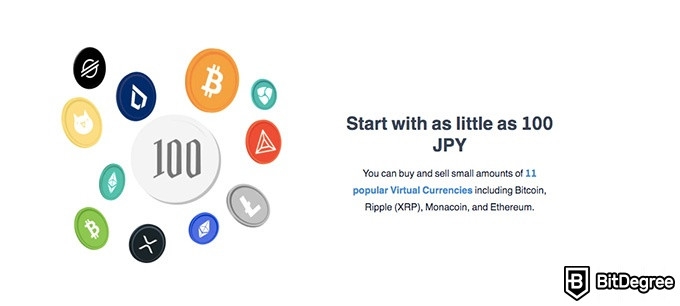 Honestly, whatever the case might be, one thing that's quite evident is the fact that most of the mainstream, high-end crypto exchanges offer a much, MUCH wider assortment of cryptocurrency assets to their users. Sure, the fees might differ, and the trading pairs might also be less-than-ideal, but the fact still stands.
If you're only interested in the earlier-mentioned list of coins, then this doesn't really affect you. However, if you're part of the user bitFlyer reviews that aren't very happy with the very limited number of available coins on the platform, well… This might be a slight issue, then. If that's the case, either Binance or Coinbase will suit you much better.
A Centralized Exchange
Since it's something that I referenced a couple of times in this bitFlyer review already, it would be dishonest to not pursue it further, right?
As you now know, bitFlyer is a centralized, regulated crypto exchange. It follows all of the rules and regulations that are in place, and requires users to identify themselves in full before they can start trading and exchanging to a significant extent.
Generally, this is not an issue - as pointed out earlier, the absolute majority of the top-rated crypto exchanges on the market have and apply the same rules (most of them - to an even stricter extent). However, it does not mean that there's no conflict of interest, still.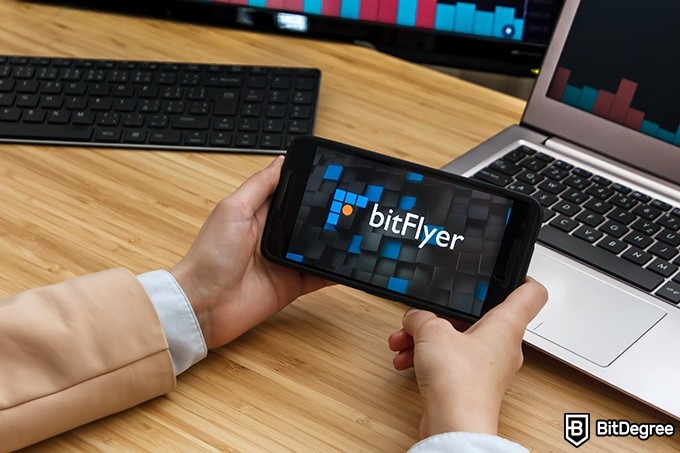 You see, such regulations won't suit crypto enthusiasts who believe strongly in the concept of decentralization - the main philosophy behind Bitcoin, and most other cryptocurrencies out there.
In other words, bitFlyer, same as many other crypto exchange sites out there, hold your private keys. Since you do not have access to them, theoretically, you don't really own any of the cryptocurrency that you'd keep on the site.
Now, look - multiple user bitFlyer reviews will tell you that, given the professional nature of the exchange and it's spotless track record and reputation, you shouldn't have to worry about anything. Still, as a concept, the idea still stands, nonetheless.

Did you know?
How to Use bitFlyer?
As a final point in this bitFlyer review, let's explore the actual platform, and check out the usability aspects that it has to offer.
How to Register on bitFlyer?
For starters, the registration process.
Step 1: Go to the official bitFLyer website. Depending on your region, the site might be different - for the sake of this bitFlyer review, I'll be using the Japanese region.
Step 2: Press Sign Up for Free! - you'll be asked to enter your email address.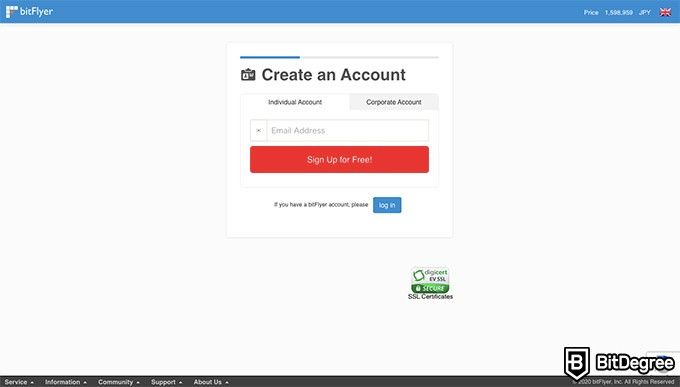 Step 3: Now, you'll need to confirm your email, set a password, and enable two-factor authentication. Given that there's an SSL certificate involved, too, the security of the platform is pretty tight!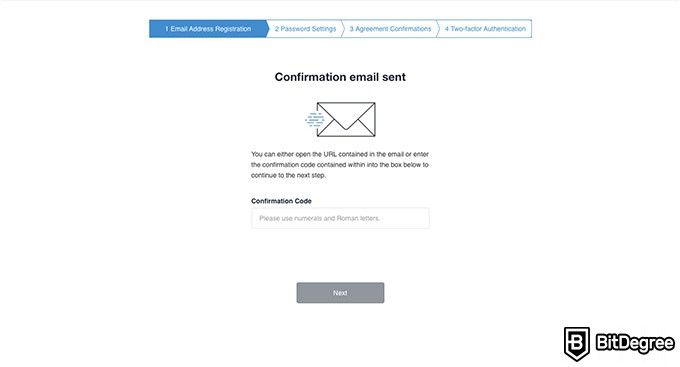 Step 4: Once you finish off with the 2FA and agree to all of the documentations, congratulations - your account has been set! You can now choose to verify your identity, or do so later, at your own leisure.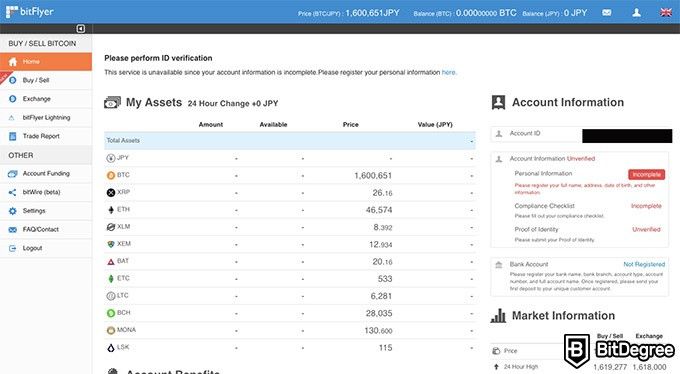 The registration process is very simple, and also super-fast.
How to Add Funds to bitFlyer?
Once you have registered your account, you'll probably want to add some funds and start trading, right? Well, the process is very simple, too.
What you'll want to do is navigate to the left side of your screen, and press Account Funding. Once you do that, you'll be redirected to a new page of the site.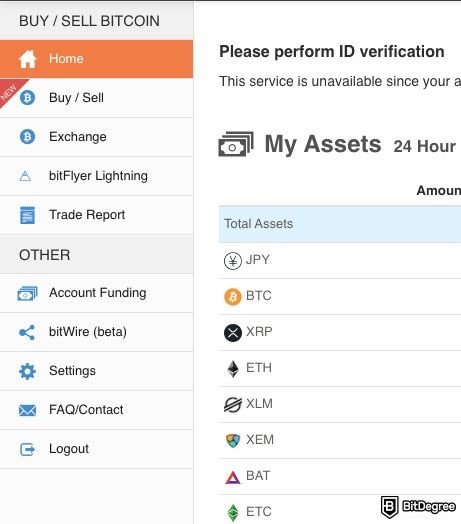 Now, if you have verified your account, you'll be able to add funds - no problem. However, if you still haven't passed verification, you'll need to do so - provide the site with your name, surname, and all of the other relevant information.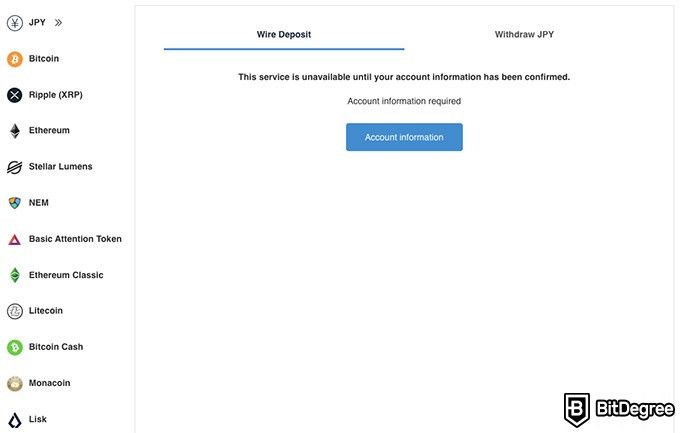 The funding process takes a very little amount of time, and is quite straightforward - once you have your funds all set, you can start purchasing and trading the crypto coins of your choosing, no problem!

Pros
A very well-known crypto exchange platform
More than 500 different cryptos available
Two-factor authentication
Main Features
Over than 100 different cryptocurrencies available
Strong security
Small withdrawal fees

Pros
Secure and reliable
Low fees
A good amount of fiat currencies accepted
Main Features
Reputable exchange
Multiple fiat currencies are accepted
Relatively low trading fees

Pros
Anonymous trading
Secure
Supports a variety of cryptocurrencies
Main Features
Easy to use
Low fees
Good security
Conclusions
Most of the user bitFlyer reviews that you'll find online are more than positive towards the exchange in question. I have to agree with most of them - bitFlyer is surely worth paying attention to!
While the exchange might not offer a whole lot of different cryptocurrencies, it's super-simple to use, and allows you to purchase and trade many of the main crypto assets out there. Note, though, that your trades are going to be heavily dependent on the region that you reside in.
Is bitFLyer safe? For sure! So, if you're looking to try out a cryptocurrency exchange, and are interested in bitFlyer, do check the site out - it's a reliable and secure crypto trading alternative! If, however, the exchange didn't really leave a positive impact on you, you can also take a look at some of the best alternatives, too - perhaps Binance or Coinbase will offer what you're looking for?
The content published on this website is not aimed to give any kind of financial, investment, trading, or any other form of advice. BitDegree.org does not endorse or suggest you to buy, sell or hold any kind of cryptocurrency. Before making financial investment decisions, do consult your financial advisor.
About Article's Experts & Analysts