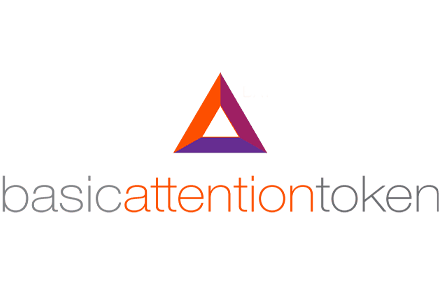 What if I told you that there is a way to almost eliminate any digital scamming and fraud? Furthermore - this isn't a thing of the future or the 'never' land. No, I'm talking about something that is easily approachable and implementable by people like you and me. I'm talking about the Basic Attention Token.
Some, after hearing about the features of this token, would immediately write it off as a form of some sort of a scam or trickery. You couldn't blame them, though.
The absence of a third party in the three-way connection between users, advertisers and publishers do sound like something from a fantasy. But rest assured - after you read this guide, you'll see that this isn't only possible - it already exists! And honestly, the premise behind it is pretty simple!
Note: BAT can be purchased on Binance - one of the most reliable cryptocurrency exchange platforms. Also, it's crucial to store your coins in reliable crypto wallets, such as Ledger or Trezor.
In this guide, I will tell you all about the BAT - what it is, how it was created, what it's used for, and so on. So without further ado, let's jump right in!
Looking for the most secure place to buy BTC? I have collected the best-rated crypto exchanges that were approved as the safest platforms for buying BTC below, so take a look.
Pros
Variety of usages
Allows tipping
Constantly increasing user pool
Decentralized
Cons
Not the most popular
Adoption issues
What is Basic Attention Token?
BAT stands for "Basic Attention Token". BAT is (first of all) a utility token and an ad exchange program integrated into the Brave web browser. It's decentralized, open-source and based on the Ethereum blockchain. These features make it unique. The current goals of the team working with BAT is to expand it into other more popular, mainstream web browsers.
BAT History
BAT was created by a certain person Brendan Eich and then further developed by the Brave Software. That being said, it is worth mentioning that these two projects are separate works.
The whole concept of the token is that it aims to eliminate (or, rather, evade) any frauds or middlemen associated with the traditional digital advertising methods.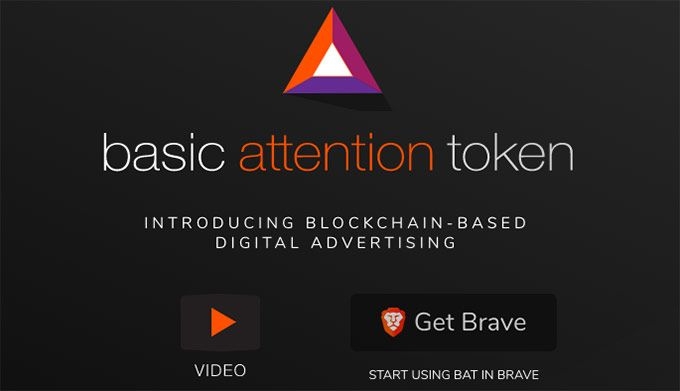 The creator of the Basic Attention Token had a clear vision to help customers, advertisers and users. He emphasized the goal of avoiding any discomfort while using the web. Eventually, he decided to create an ecosystem with a solemn purpose of accomplishing exactly that.
After some time passed from the creation and distribution of the BAT tokens, some specific elements of BAT were integrated into a certain web browser - the Brave browser, to be exact. The developers designed these elements to fit the Brave Payment program. Up to that point, it used Bitcoin as the main currency of transactions.
Even though the BAT tokens are most commonly used and associated with the Brave web browser, it is not limited to it. BAT can be implemented into other web browsers as well.
How Does 'BAT' Work?
Users, publishers, and advertisers usually come to the Brave web browser with the lone thought of Basic Attention Tokens in mind. This web browser turns into an isolated ecosystem of a sort.
Publishers put out the content that they create. Advertisers then come to the publishers and offer them a specific amount of BATs. They decide on this amount according to the measured user's attention.
Users then, in turn, receive some BATs for participating. They have two options now: they can either donate these BAT tokens to the publisher or use them on the platform.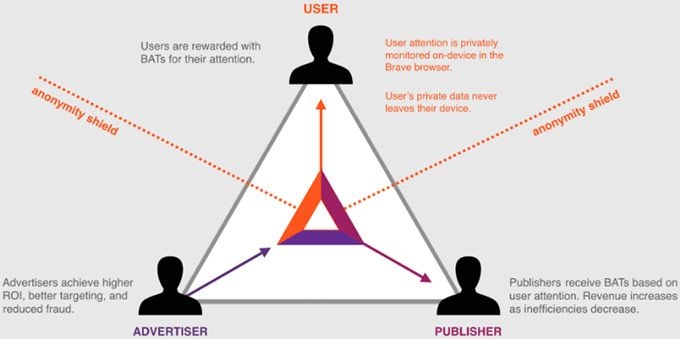 The main idea here is very simple: the tokens keep all of the user data safe and private, while simultaneously providing more specific, personalized ads. And this is only from the user side of things!
Publishers benefit from Basic Attention Tokens because they experience a considerably lesser amount of fraud while maximizing their reward potential in the process. Advertisers, in turn, receive much better and precise reports in addition to increased performance.
Latest Binance Coupon Found:
REDEEM $600 PRIZE
Binance Cyber Monday
Attention new Binance users: this Cyber Monday, you can score up to $600 in rewards by completing special tasks. Activate this amazing Binance Cyber Monday deal using the code – 49316610!
Expiration date : 09/12/2023
6,127 People Used
Only 16 Left
BAT ICO
The BAT ICO (Initial Coin Offering) happened back on May 31st, 2017. The offering was the ERC-20 token.
Was it a success?
In less than 30 seconds, the token raised around $35 million.
So yes, I think it's safe to say that the BAT ICO was indeed a major success at the time of execution.
In addition to this amount, the BAT token project (together with its developers) received $7 million as a form of investment from various venture capital firms.
The complete amount of the supply for the ERC-20 tokens was 1,5 billion BAT tokens. One-third of this amount eventually came back to the developer team. This makes sense because they're the team that developed the token.
The team uses the retained amount for further development of the Basic Attention Token platform. Additionally, the aim is to increase and motivate constant user growth.
BAT User Growth
After the ICO ended, the next big step was to tackle the user growth problem.
The team behind the BAT token project gave away (well, maybe 'distributed' would be a better term to use here) 300 thousand tokens at the end of 2017. These tokens were mainly given to newly registered users. After that, the company organized giveaways, referral programs, etc.
Looking back, these business moves were a big success. The new user pool expanded rapidly and now users even come without any type of financial motive - they do it out of pure interest and excitement for the Basic Attention Token.
BAT Wallet
BAT wallets are quite specific - they're called Brave wallets and are being hosted on the Brave web browser. The main purposes of these wallets are to hold your BAT tokens and perform other various transactions.
To create this kind of wallet, you should, first of all, open your Brave web browser and navigate to the Preferences window. Another way to do this is to type about: preferences in the address bar.

After that, you have to toggle payments "ON". This can be done by selecting the Brave Payments option on the left panel. In might take a few minutes, but that's it - you officially have your Brave wallet!
If you already have some type of cryptocurrency in your possession, you can easily add it to your (now existing) Basic Attention Token wallet. All you need to do is select the type of currency that you want to add, copy its address and initiate the transaction. A few extra minutes might pass and then - voila! - you now have funds in your Brave wallet.
The BAT tokens are based on the Ethereum network. This means that ETH transactions tend to be quite a bit faster, especially when compared to other cryptocurrencies.
You can also add these tokens to other cryptocurrency wallets, with one condition - these wallets have to support Ethereum-based transactions. And yet, when placed together with the Brave wallet, these fall in comparison.
The developers designed these wallets specifically for the Basic Attention Tokens, which makes the whole ordeal *that* much faster and easier.
Latest Binance Coupon Found:
REDEEM $600 PRIZE
Binance Cyber Monday
Attention new Binance users: this Cyber Monday, you can score up to $600 in rewards by completing special tasks. Activate this amazing Binance Cyber Monday deal using the code – 49316610!
Expiration date : 09/12/2023
6,127 People Used
Only 16 Left
BAT: Price and Market Position
As of writing this guide, the BAT token sits comfortably at rank 45 in the market, according to coindesk.com.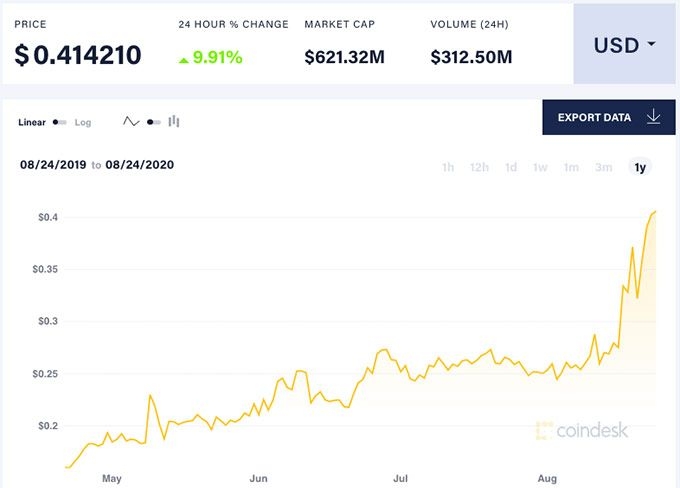 The current price of a BAT token is $0,42. From the graph above we can see that the token is increasing rapidly from the beginning of this year. It is evident that the price of the token is constantly rising and dropping. However, it's currently experiencing the most rapid growth.
Why BAT?
As I've mentioned in the previous chapters, the BAT token has a wide variety of usages, which makes it very attractive to all different kinds of users. Now I'd like to give you some simple examples of why specific groups of people might want to use the BAT tokens.
Advertisers: Advertisers are incentivized to integrate the Basic Attention Tokens into their list of ads. Doing so, they are granted a unique ability to receive very specific data and other various analytics. The BAT token uses many different tools (i.e. attention measurement systems, machine learning-based algorithms, etc.) to extract as much clear and specific data as possible. This gives the advertisers a unique opportunity to receive objective data about how their specific ads are doing. This, in turn, lets them create more personalized, user-friendly advertisements in the future.
Users: When using the Brave web browser and interacting with the BAT tokens, users participate in a "give-to-receive" type of a scenario. When a user views advertisements, he gets a specific amount of BAT tokens as compensation for his time. He then, in turn, can choose what he wants to do with these tokens. Some users may choose to spend these tokens (as a form of payment) on a wide variety of services. Others might 'donate' them right back to the publisher.
Publisher: A publisher is compensated by both the advertisers and the users. This creates a huge incentive to further expand the publishing platforms for various kinds of advertisers. Publishers also get feedback from the users, which then lets them hand-pick the ads (and even the advertisers) that they want to display and work with. Some of the more well-known publishers that work with and accept Basic Attention Tokens include The Washington Post, Vimeo, Vice.
Also, it should be mentioned that getting BAT coins on Binance is super simple. Just make sure that you're keeping them in a secure cryptocurrency wallet, such as Ledger Nano X and Trezor Model T.
Security and Tipping
The beauty in such a three-way system lies in the simplicity of the above-mentioned actions. BAT tokens store all of the gathered data locally. Third parties are not able to involve themselves in these processes (neither in a transaction nor data analyses). So what does this mean?
A BAT type of an ecosystem almost eliminates all possibility of fraud or scam. This is a huge factor when dealing with online marketplaces.
Users, advertisers, and publishers are safe when it comes to ill intent. No one will be able to scam and steal their funds and assets.
Another amazing perk of the Basic Attention Tokens is that it allows tipping. This option works similarly to sites like Patreon - you can simply tip your favorite content creators (YouTubers, bloggers, Twitch streamers, etc.) at any given time.
It eliminates third-party involving (in this case, that would be a site like Patreon). By doing that, BAT tipping maximizes the amount of tip received by the content creator. People tip in the form of mentioned tokens - this way, the process of the BAT token development and evolution becomes even faster.
BAT: Summary
Brendan Eich created the Basic Attention Token with the admirable intention of minimizing and eliminating notable amounts of online fraud, scam and ill intent. These problems were - and still, are - relevant to the digital marketing communities. The creator and developers offered BAT as one of the possible solutions.
However, it is worth stressing that as a solution, BAT has come a long way. It started with an interesting concept, lead development, joining forces with the team over at Brave Software.
Over time, the process led to the initial BAT ICO, integration into the Brave web browser, the creation of the BAT wallet. Most importantly, it has resulted in a constantly increasing user pool.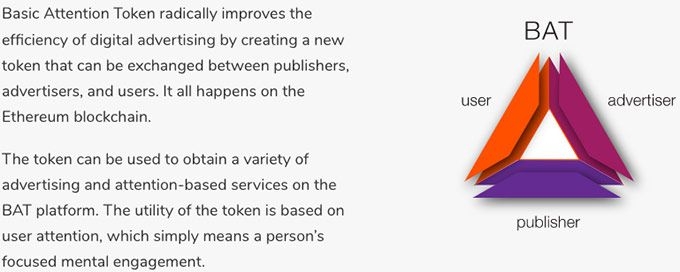 The all-around mobility of the BAT cryptocurrency allows it to constantly expand and further its development. The BAT team (with the creator of BAT himself as the driving force of the project) is working hard to maximize the token's usage. They are aiming to push it up in the market position and make it more and more widely available.
With a great pay-to-surf business model acting as the storefront, the Basic Attention Token has already secured its position as an amazing tool for digital marketing and interaction. It will be interesting to see what the future ahead holds for it.

Did you know?
BAT: Conclusion
As time goes on, tools like BAT become more and more needed. Anything that offers to improve and advance security is crucial to the well-being of digital marketing.
In this day and age, it's quite difficult to stress just how important such a system is. People suffer from scammers and hackers every single day. A tool like the BAT token is a true messiah for the area of digital currency trading and online shopping.
Here are the steps that you should follow to get BAT tokens:
Get a reliable BAT wallet (Ledger Nano X or Trezor Model T).
Set up an account.
Find your BAT address.
Sign up to Binance.
Purchase BAT tokens with fiat currencies.
Transfer a part or all of your assets to the Ledger Nano X or Trezor wallet.
The content published on this website is not aimed to give any kind of financial, investment, trading, or any other form of advice. BitDegree.org does not endorse or suggest you to buy, sell or hold any kind of cryptocurrency. Before making financial investment decisions, do consult your financial advisor.
About Article's Experts & Analysts