Uniswap: Quick and Simple
For those of you who haven't heard of Uniswap exchange before, let's start with a quick introduction. Founded in 2018, Uniswap is currently the world's biggest decentralized crypto exchange. It allows the users to quickly and safely make automated transactions using ERC-20 tokens on the Ethereum blockchain.
How to buy BDG tokens using Uniswap? Let's break the process down into clear steps.
Step 1: Go to Uniswap's website and click the Use Uniswap button either at the middle of the screen or at the top right corner.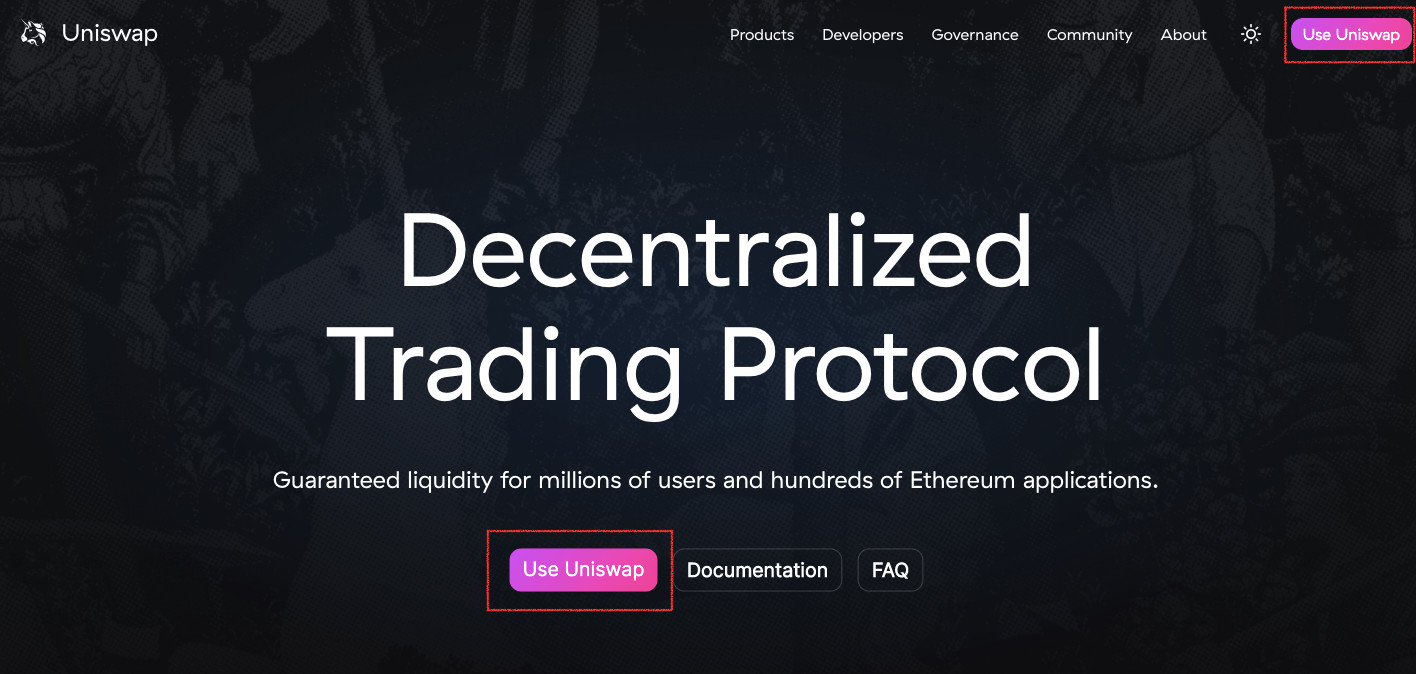 Step 2: You're going to be redirected to this sleek Uniswap's exchange interface. On the top right, find and click the button that says Connect to a wallet.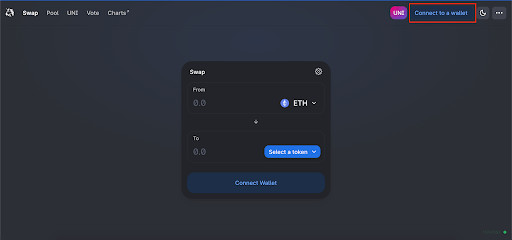 Step 3: In the popup that appears, pick the type of crypto wallet you're using. Uniswap works with five popular wallets: Metamask, WalletConnect, Coinbase Wallet, Fotmatic, and Portis. If you don't have a wallet yet, picking Install Metamask will take you to Metamask's website and create one on the go!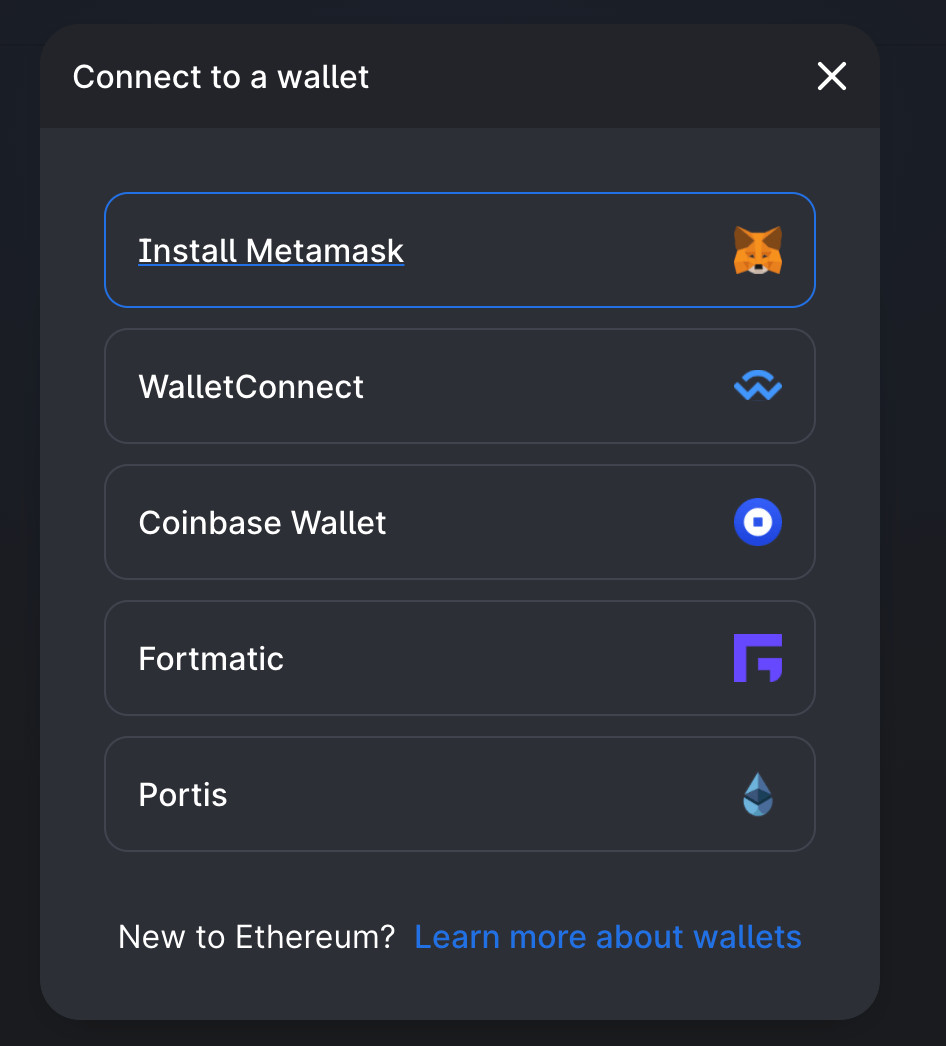 Step 4: Once you've set this up, we can start looking into how to buy BDG tokens. In the app's window, you'll be able to select the currency you wish to pay in (Ethereum by default) and the currency you want to buy. Click Select a token to define the latter.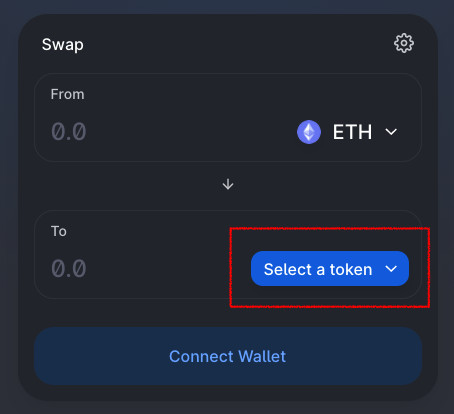 Step 5: When the popup appears, type BDG in the search field. Don't be spooked when you see there were no results found: click on the button below that says Show 1 more inactive token...
....and voila: you can select BDG as the currency you wish to buy on Uniswap exchange! To do this, click the Import button on the right.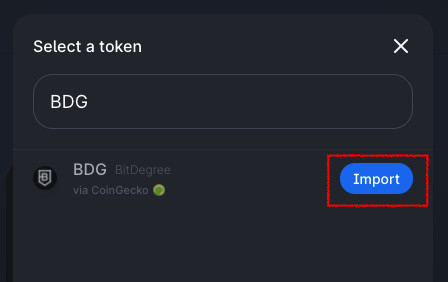 Step 6: Once you click Import, you will see a warning message. There's nothing to worry about, so put a checkmark next to I understand and confirm your choice by again clicking Import. If you buy BDG tokens in the Uniswap exchange more than once, you will only need to do this the first time.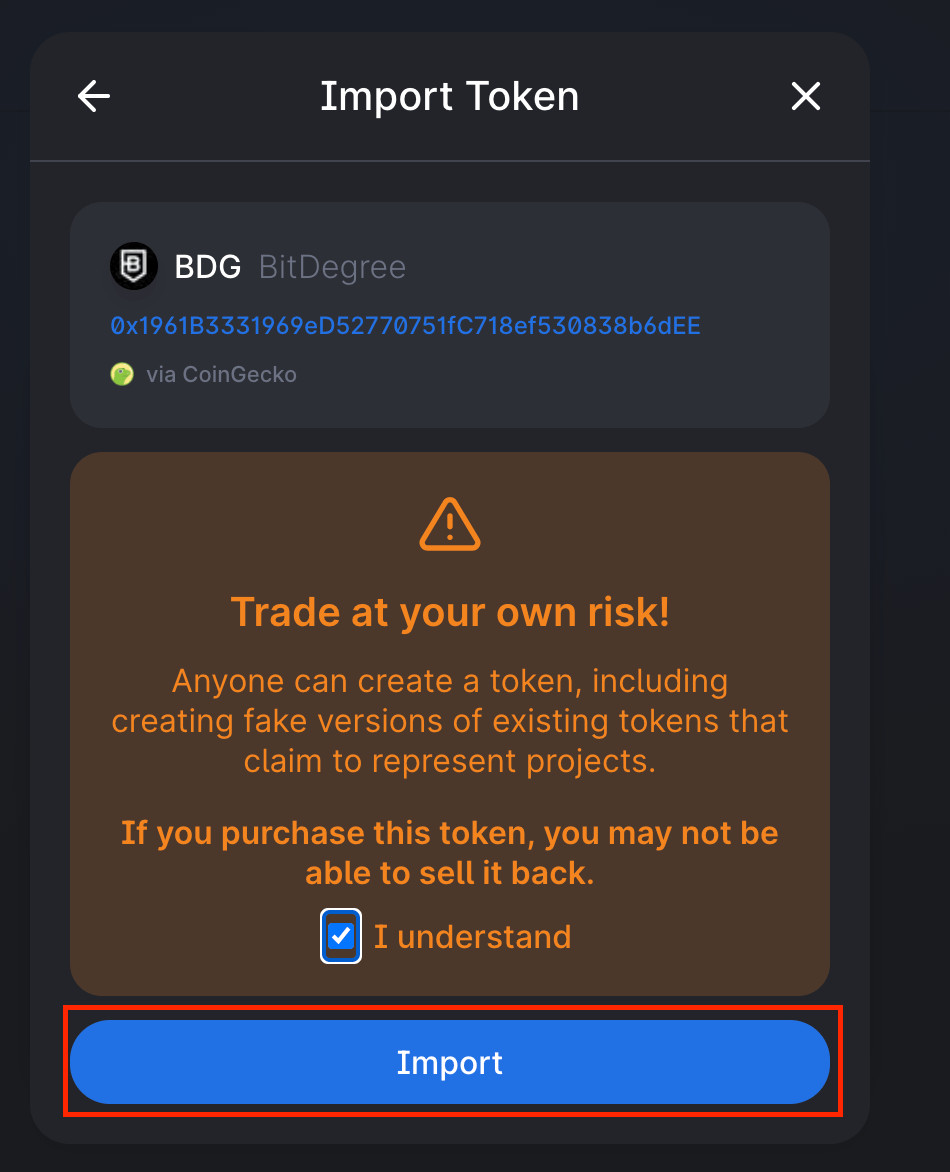 Step 7: Now that you have both currencies picked and your wallet connected, you can buy BDG tokens. The app window will display your balance of ETH (and BDG, if you already have some).
Once you enter or change the number of tokens you want to sell or buy, the numbers in the other will change accordingly based on the current value of the BDG token (you will also see the exact value specified, along with some other handy numbers).
Click the Swap button – and you're done! BDG tokens you purchased are already in your crypto wallet and all ready to be used for buying informative and engaging online courses.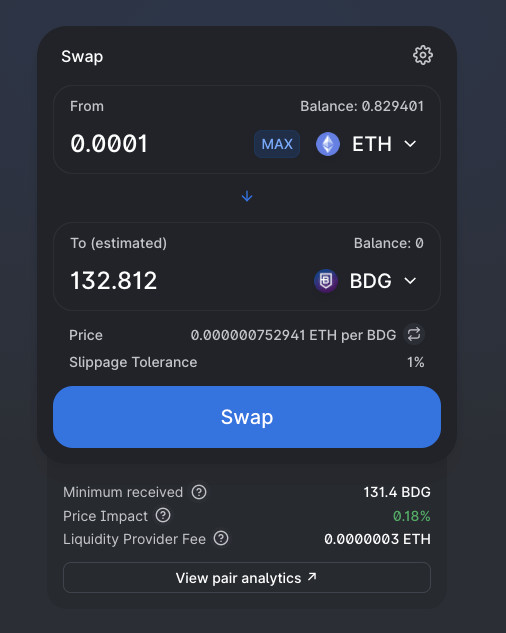 As you can see, with Uniswap, tokens can be exchanged really quickly and conveniently, and understanding how to buy BDG tokens takes minutes – even for a total newbie!
How to Buy on HitBTC
While Uniswap exchange is so simple most could do it with their eyes closed, understanding how to use HitBTC is a bit more complicated. It does, however, provide you with a lot more possibilities once you get the hang of it!
Step 1: Head to HitBTC's website and click Sign up (or Sign in, if you already have an account) on the top right corner.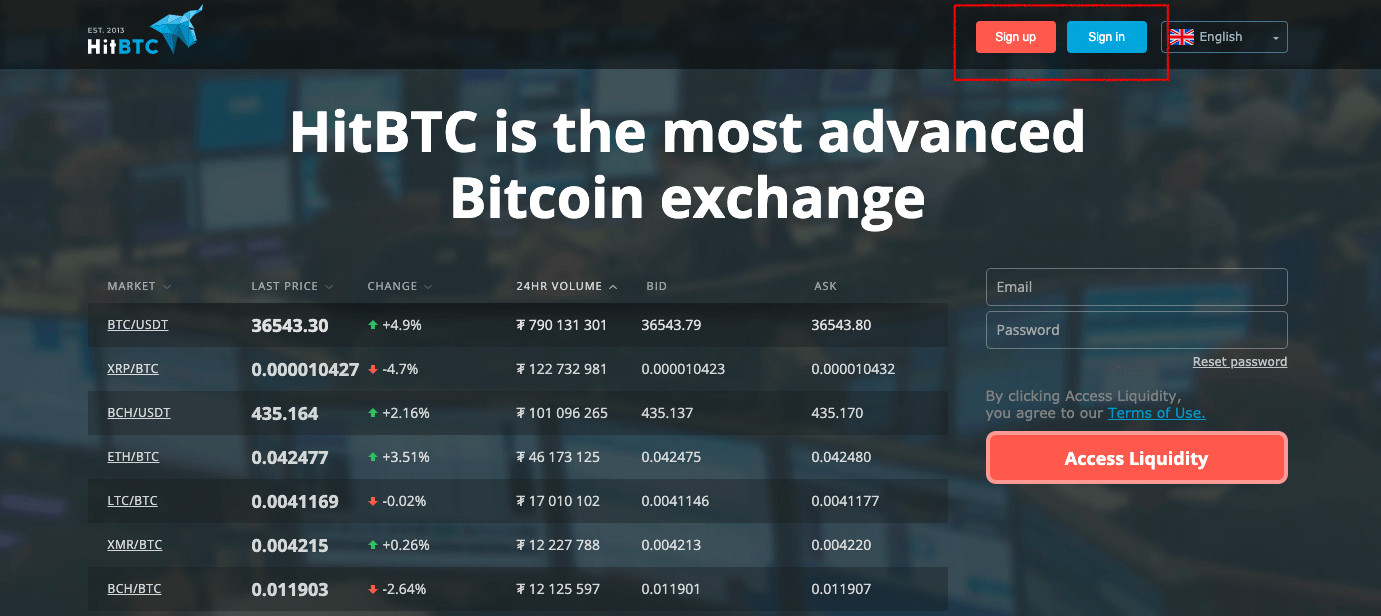 Step 2: Upon logging in, you need to deposit some money into your account – otherwise, you won't be able to trade. Click the green Deposit button on the top right to take care of that (you can also select the Account card in the navigation bar).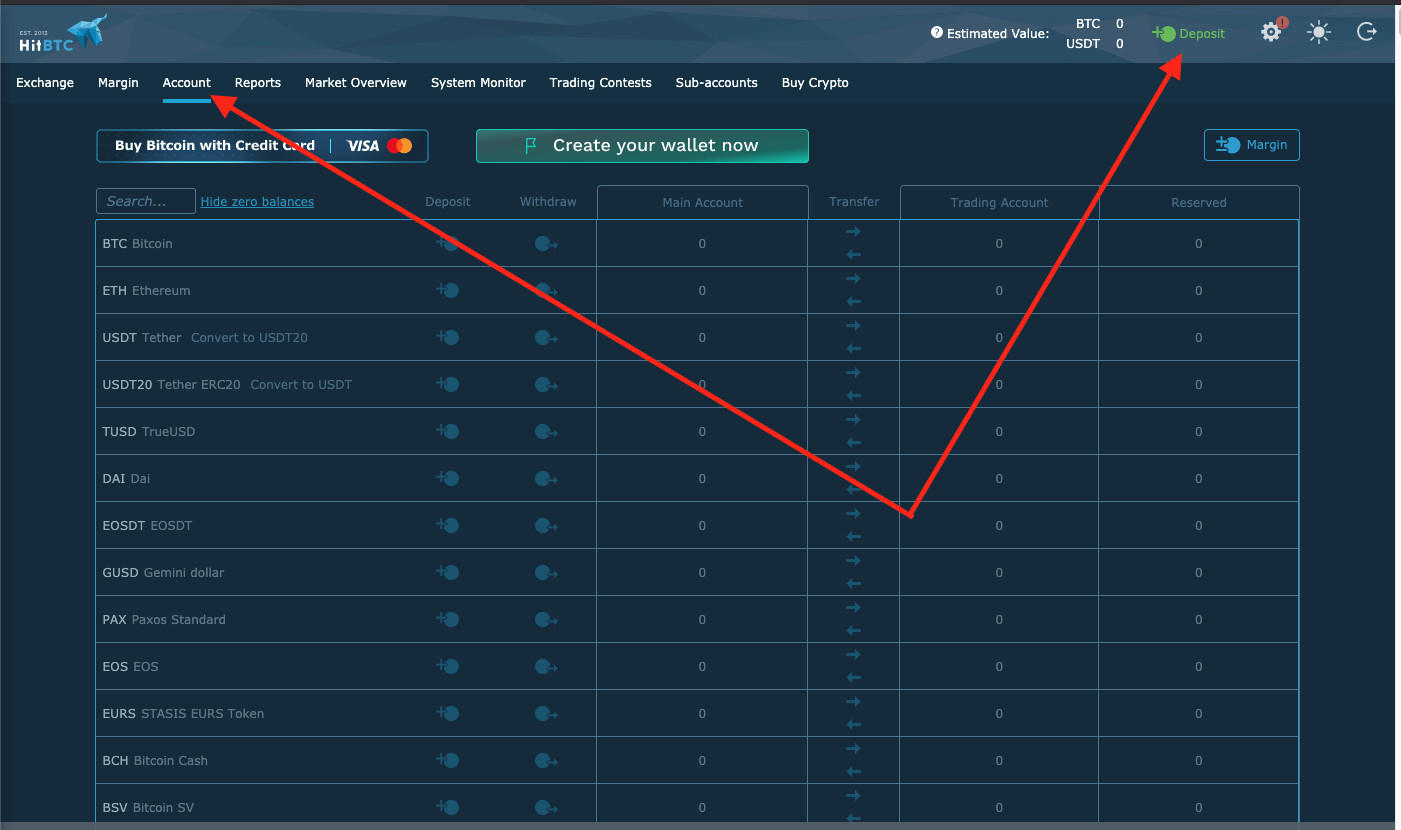 Step 3: Choose a cryptocurrency you want to deposit into your HitBTC account by using a search bar on the left (e.g., if you have some Ether and are interested in how to buy BDG tokens, search for ETH – not BDG!).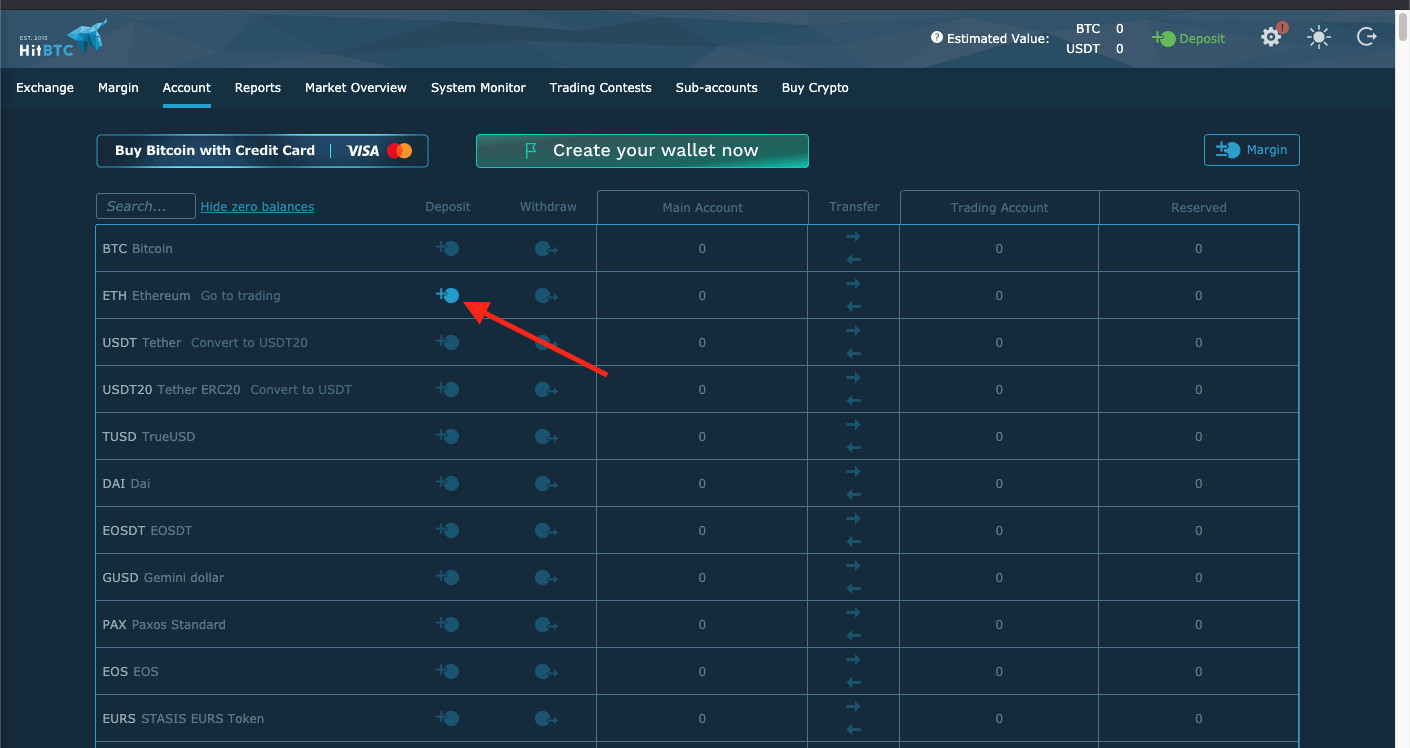 Step 4: Once you pick the currency you want to deposit, you will see the address you should send it to (both in text and QR code).
For this, you will need to use a crypto wallet – if you don't have one yet, use the green button that says Create your wallet now that you can see at the top of the page. Next to it, you will also see a button that allows you to buy the most popular coins (like BTC and ETH) using a credit card, too – however, keep in mind that you will need a crypto wallet once you want to purchase BitDegree courses using the BDG tokens you buy anyway.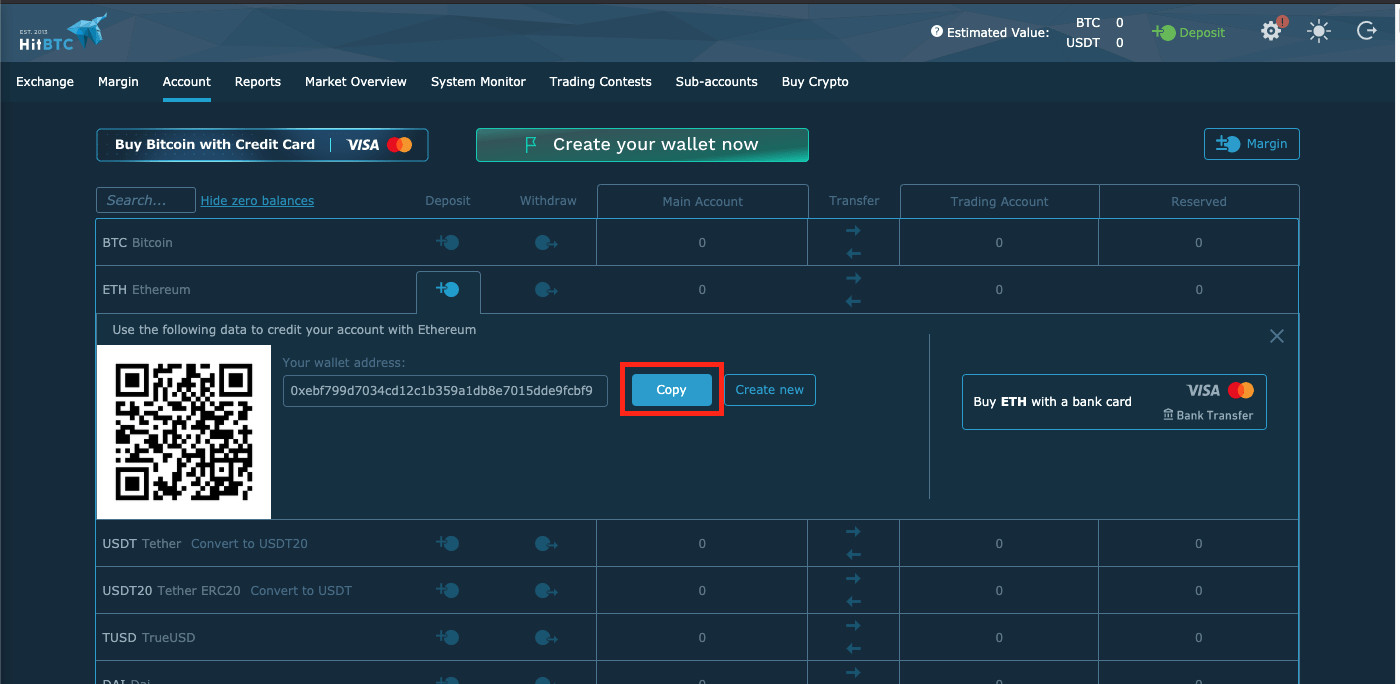 Don't worry if the coins take a few minutes to show up in your account – transactions can take a little time, but it shouldn't last long!
Step 5: To understand how to use HitBTC, you need to know you actually have two accounts on the site: the main one and the trading one. You will see them both in the Account section.

Once you deposit some money, it goes to the main account, but you need to transfer it to the trading account to be able to exchange it to other currencies on HitBTC. To make a transfer, simply click on the little arrow between the accounts and define the amount you wish to send from one to the other.

Step 6: Now that you have your money ready in your trading account, let's see how to buy BDG tokens! Head to the Exchange section – you'll find it in the navigation bar.
On your right side of the dashboard, you'll see a card called Instruments: this is how HitBTC calls different currencies.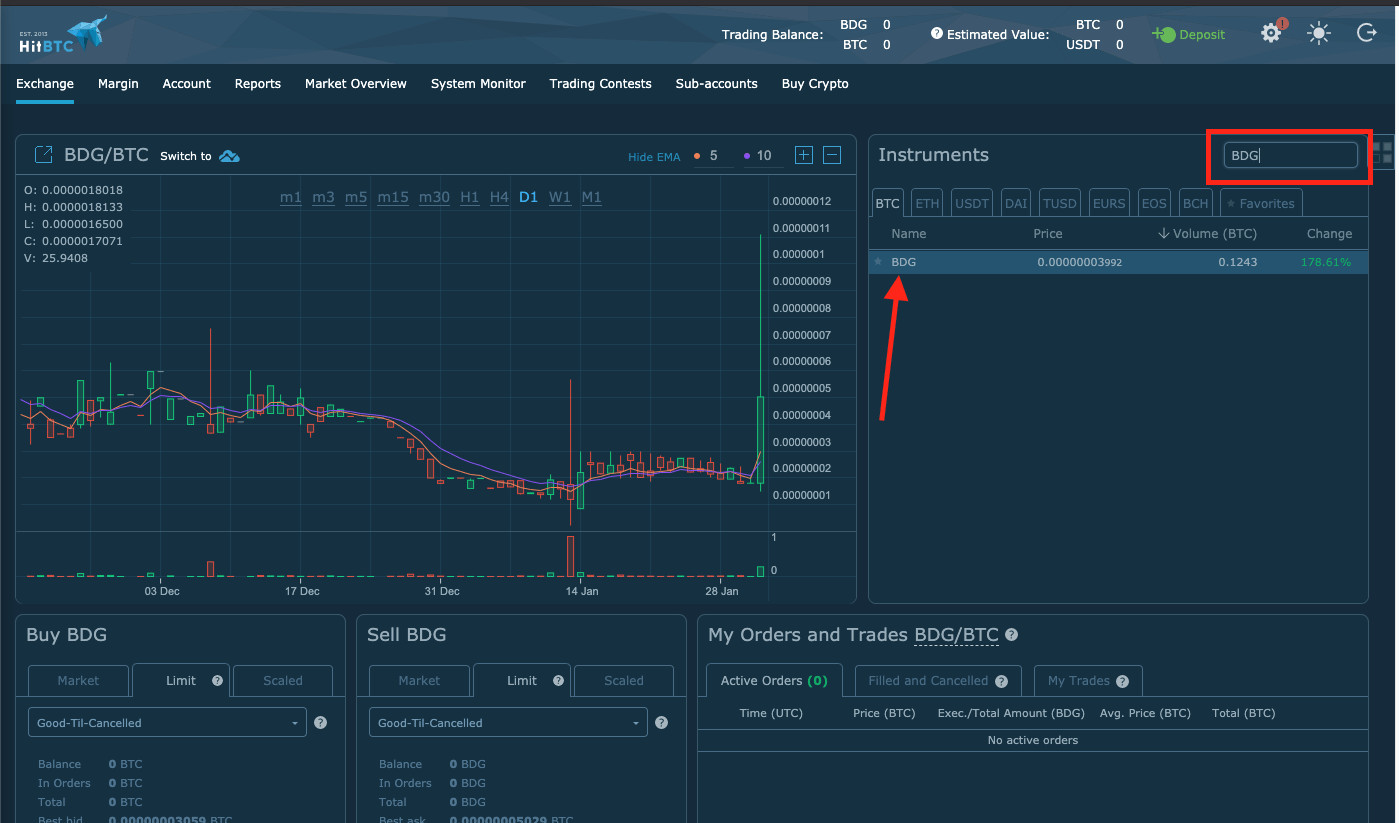 Using the tabs and the search bar, you can find the ones you need and define the pair of currencies you're planning to trade. First, pick the one you'll be paying in by picking a relevant tab. You'll instantly see the list of crypto currencies you can buy with it, including their current values, volumes, and price changes (you can buy BDG tokens for BTC or ETH).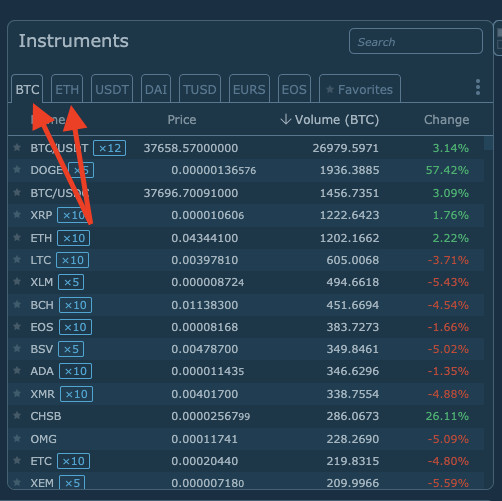 Pick the currency you wish to buy on the list, or find it using the Search bar at the top.
Step 7: Having selected the currencies, you will be able to complete various actions regarding them – including buying and selling. If you're looking at how to buy BDG tokens, you will be using the first card on the left called Market. In it, you will be able to enter your desired amount of BDG tokens and see its current value in ETH (or, let's say, BTC, if that's what you're paying in), as well as your current balance.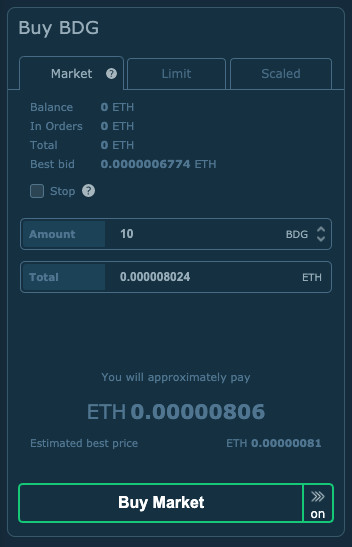 Step 8: Once you understand how to buy on HitBTC, you also need to learn how to withdraw your coins – send them to your wallet, which you will later use to pay for BitDegree courses, that is. To do this, you will need to go back to the Account section.
Remember where you found the Deposit button? Right next to it, there's one called Withdraw – click on it, define the amount of tokens you wish to withdraw, and provide the address of your wallet so they can be sent to it.

Withdrawals can take a little longer than deposits, but don't worry: if you entered the address correctly (make sure you do – crypto transactions are not reversible!), you'll feel your crypto wallet get fatter in no more than a couple of hours.
Feeling like investing in yourself?
Now that you know how to buy BDG tokens and have some ready in your crypto wallet, it's time to head to the BDG Token Club and get some online courses for an incredible price! And if you aren't sure how to use the tokens for paying on the platform, we have one more guide with step-by-step instructions – check it out now and see just how simple it is to save on learning!